By Denny Dyroff, Staff Writer, The Times 
Joe Purdy is a singer-songwriter/folk musician who has been making top-shelf music since the turn of the century. Purdy's music is powerful. His lyrics are poignant and his recorded output is prolific.
Purdy released his first album "Joe Purdy" in 2001 and has recorded 14 albums over the last 16 years. His most recent full-length was "Who Will Be Next," which was just released in June.
The talented singer is now touring in support of his new disc — a tour that brings him to the area for a show September 12 at the Keswick Theater (291 N. Keswick Avenue, Glenside, 215-572-7650, www.keswicktheatre.com).
"Who Will Be Next" is an album that stimulates listeners musically and philosophically.
"New Year's Eve" is a call for hope, for unity and peace after a very bad year — with a music track that is reminiscent of the music recorded at Muscle Shoals Studios in the 1960's. 
The tune "Who Will Be Next" features Scarlet Rivera's haunting violin over a minor waltz while Purdy laments the song's title. 
"Children of Privilege" has thematic bonds to Creedence Clearwater Revival's "Fortunate Son" and has the spirit of early Bob Dylan in its DNA.
"Cairo Walls" is not about Egypt, but about the Midwest, and specifically the ghost town Cairo, Illinois. Cairo, a city where the Ohio and Mississippi Rivers meet, was crushed by racism in the 1960's when stubborn business owners closed their doors and left town rather than segregate.
"I had never written a social justice record before," said Purdy, during a phone interview Tuesday afternoon from his home in East Los Angeles..  "It was always country or love songs. But, I can have a silver tongue when I want to write a record. I wrote the album pretty much in its entirety at the end of last year.
"Then, I went home for the holidays and my mom gave me this talking-to. She started telling me that if I wanted to make a record that would make a positive difference in people's lives that I had to stop preaching to the choir. She told me to take the anger out and see things through more compassionate eyes. So, I went back to California and rewrote the whole record.
"I didn't want to be considered to be another hardcore lefty activist who didn't see both sides. I wanted to hit people on a more human side. So, I came up with a few different messages. I even did some of the songs in first person."
Purdy also kept it very down-to-earth with the recording process.
"I recorded the album earlier this year over a couple month span at my studio in California," said Purdy. "It's all analog — 16-track reel-to-reel mixed down to a rare one-inch machine. Usually, it's a one-half-inch or one-quarter-inch machine. This was a rare one-inch machine that we borrowed.
"I built a tube console to mix it on. When you're working with tape — $300 a reel which buys you 30 minutes — you can't fool around. We usually don't do any song more than two or three times.
"Recording live to tape does help in a way because it keeps you more focused. It's definitely a pain in the ass in many ways. But, when you hear it back, it's magic. The real magic is that there is a voice coming out of the speaker when there are no computers involved. With recording on tape, it's a physical process."
Video link for Joe Purdy — https://youtu.be/jLdcQrYWlrs.
The show at the Keswick, which also features Glen Hansard, will start at 8 p.m. Tickets are $35 and $45.
The Dirty Nil will bring the band's new music to Philly for a show on September 13 at the Foundry at Fillmore Philadelphia (1100 Canal Street, Philadelphia, 215-309-0150, www.thefillmorephilly.com).
Hailing from Dundas, a suburb of Hamilton, Ontario, The Dirty Nil is a hard-rocking trio featuring Luke Bentham (guitar/vocals), Kyle Fisher (drums) and Dave Nardi (bass/vocals).
 "We just got back from Toronto and we have a show in Hamilton tonight," said Bentham, during a phone interview Friday afternoon from his home in Dundas. "There is a pretty good music scene in Hamilton — a lot of different kinds of bands.
"It's not as crowded as the music scene in Toronto. The forest isn't as dense so the lower shrubs get more light. It's a good place for a band to grow up. But, Toronto has also been important to us.
"The band got started 10 years ago. We were all just learning our instruments and looking for something to do. We went to high school together in this little town called Dundas. We were making strides toward being a real band back then.
"We made an EP or two but the first real major step was in 2010 when we made a 7-inch called 'F***in' Up Young' with 'Verona Lung' on the B-side. That was the fruit of five years labor. We pressed the single ourselves and toured around Ontario. It wasn't until late 2103 that we did our first show in the United States."
The Dirty Nil kept plugging away — moving toward the making of the band's debut album.
"The material for the album was finalized in late 2014," said Bentham. "When we decided to make the album, we wanted to make sure it was something we were proud of — and something that people were excited to hear.
"We went to Toronto to record it at Candle Studio with our friend Shehzaad Jiwani. We mixed the album in the summer of 2015 and it came out in the beginning of 2016. All the basic tracking went pretty smoothly. Most of the songs we had hardened from live playing. But, a few were a little looser right up until we recorded them.
"Getting the album out was a long, drawn-out process. When we started making the album, we didn't have a label. It took awhile to get everything into play. Now, we've been touring the album all this year. We're a road band. That's what we do."
Video link for The Dirty Nil — https://youtu.be/hCKQJlWstJw
The show at the Foundry, which also features Billy Talent and Badflower, will start at 8 p.m. Tickets are $16.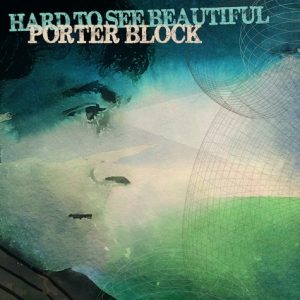 Porter Block is back.
The New York-based power-pop duo returns with its first new album in six years, "Hard See Beautiful," which was just released on new label Team Mensch. Formed in 2005, Porter Block is Peter Block and Caleb Sherman.
Porter Block will have two shows in the area this week. The band will perform on September 13at the World Café Live (3025 Walnut Street, Philadelphia, 215-222-1400, www.worldcafelive.com) and then head to Chester County for a show September 14 at Kennett Flash (102 Sycamore Alley, Kennett Square, 484-732-8295, http://www.kennettflash.org).
The six-year delay between Porter Block records was the result of a serious illness during which time Block helped create the non-profit Music and Medicine program at Weill Cornell Medical College. The program encourages medical students to continue to pursue musical study and performance while studying medicine.
In April 2010, Block was diagnosed with a neurological viral condition called Parsonage-Turner Syndrome, which partially-paralyzed his arms and hands.
"I couldn't move my hands, my arms or my shoulders," said Block, during a phone interview Thursday from his home inner York City. "It took me four-and-a-half years to beat it. It wasn't easy but I did it."
The 10-track album was co-produced and co-written by Mike Viola (Candy Butchers, Ryan Adams, Jenny Lewis) and recorded digitally in Nashville by Caleb and on analog in Los Angeles, by Sheldon Gomberg (Ben Harper, Warpaint, Joseph Arthur).
According to Block, "I'm really proud of 'Hard To See Beautiful.' It's the first time I made an album with two different producers, Mike and Caleb, and also in two different cities. The songs all come from a personal place, yet there are a lot of hooks and sing-along moments."
The band on the new album features Viola, who in addition to co-producing and co-writing also plays acoustic guitar and sings back-ups; Steven Elliot (guitar), Terry Radigan (guitar); Larry Goldings (keyboards);  Brandon Barnes (drums); Davey Faragher (bass) and Pete Thomas (drums).
"Even though it was recorded in two locations and recorded very differently art each, it still came out sounding consistent," said Block. "I re-mastered it and it was remarkably consistent. It's got a lot of musical diversity and good-sounding, jangly lyrics. I think it's a pretty great record.
"Our live show is just the two of us and it's not rock show. It's more of an acoustic show. We have the harmonies and we put some atmospherics into it — a few beats here and there. It's us playing and singing with the addition of some low-end synthesizers for moods and keys."
Video link for Porter Block — https://youtu.be/FajH418wulk.
The show at the World Café Live, which also features Tim Easton, will start at 8 p.m. Tickets are $10.
The show at Kennett Flash, which also features Tim Easton and Kalai King, will start at 8 p.m. Tickets are $15 in advance and $18 day of show.
On September 14, the World Café Live will host shows featuring Thirdstory in the Downstairs venue and the Saint Johns in the Upstairs room.
Thirdstory is a modern vocal pop trio featuring Ben Lusher, Richard Saunders and Elliott Skinner. They sing soul music for the modern era — love songs with timeless themes. The New York-based threesome has just begun its first-ever U.S. headlining tour. The 13-day run brings the band to several major markets including Los Angeles, Philadelphia, Washington D.C.
The young group delivers pop songs that mix crisp three-part harmonies and live instrumentation with hip hop-influenced production. The Village Voice noted the trio's "inventive vocal arrangements and R&B-inspired approach to pop."
"Thirdstory has been around two years now," said Saunders, during a phone interview Friday afternoon as the band travelled to a show in Washington, D.C. "Elliott and I met at a performance at Rockwood Music Hall here in New York. We each had sets singing in the show — mostly acoustic. And, we liked each other's sets. It's kind of cool that one of the first shows we did as Thirdstory was at Rockwood.
"With Ben, I was his R.A. for an arts program that we both did in Miami. High school students come down and do masters classes. I was the R.A. and he was the singer. I invited him to come to New York. That was a couple years before the group formed — before me and Elliott started working together."
Thirdstory was the successful integration of three distinct personalities with different backgrounds.
"I'm from Connecticut," said Saunders. "Elliott is from Dallas and Ben is from Bermuda. Our first gig as Thirdstory was at the Cutting Room in New York. A big turning point was when we put out a video of us singing Sam Smith's song 'I'm Not the only One.' That got things moving. Soon, we had a sold-out show at Rockwood and then moved to bigger rooms like the Bowery Ballroom."
Thirdstory's debut EP, "Searching," is a prelude for the forthcoming LP, due in early 2017 on Verve/Universal Music Group. Lead single "G Train," a nod to the band's NY roots, is a creative metaphor for lovesickness. The funk-infused track premiered on Billboard, which cited the track's "strong harmonies layered over handclaps and guitars."
Thirdstory's clever usage of social media has already earned them millions of views on YouTube and a devoted following in the States, as well as abroad. Just last month, the band sold out their very first show in the U.K.
The band is currently writing new material for their forthcoming LP, with help from Grammy-winning producer Malay (Zayn, Frank Ocean). The anticipated release will feature all original material and showcase the band's powerful vocals and varied influences.
 "The original vision was three singer-songwriters coming together," said Saunders. "We made the EP in 2105 and put it out when we were on tour with Tori Kelly. All three songs on the EP were songs that we wrote.
"We've been in the studio working on the album — hard at work making an album of originals. We hope to have it pout early next year. We're 80 per cent there with the album and Malay has been a key player. He's been amazing."
Video link for Thirdstory — https://youtu.be/3Y7Vq9749s8.
The show at World Café Live, which also features Lolo, will start at 8 p.m. Tickets are $15.
When the Saint Johns performed in Philadelphia late last year, they offered fans a preview of material from their highly-anticipated full-length debut which was still several months away from being released.
Now, the Saint Johns — Louis Johnson and Jordan Meredith — are back on the road. The talented duo is touring in support of their album "Dead of Night," which was officially released on March 4 on Kemosabe Records.
The band was recently reminded that things doin't always go as planned.
On September 7, the band posted this message on its Facebook page — "2 days ago our good friend (and kickass lead guitar player) Jamie had a family emergency. Sadly, he won't be able to join us for this tour. We will miss him dearly but we fully support his decision to stay home with his family.
Over the next month of shows we will be creating a new set and learning new parts all while hangin' on stage in front of you.
So thank you in advance for being supportive of what we do and for having fun with us along the way!
If you know Jamie or have had him rock your face, please send him and the rest of his family some love right now."
"He had a family emergency and we told him — you need to stay home," said Meredith, during a phone interview Thursday afternoon from a tour stop in Birmingham, Alabama. "It did put some challenges in front of us."
Actually, the whole band will be sort of "learning on the job."
'We didn't get our drummer and bassist for the tour until two weeks ago," said Johnson. "Then, we lost our guitarist two days ago.
"We looked at our set list and figured out what songs we could do without a designated lead guitar. It's definitely more of a rock-and-roll show when everything isn't planed out. But, we just did the first show of the tour in Birmingham and it was great."
The 12-track album was written by Johnson and Meredith and recorded at New York's Avatar Studios with Grammy Award-winning producer, David Kahne, who has worked with acts such as Paul McCartney and the Strokes.
Since debuting with their "Open Water" EP in 2013, The Saint Johns have enjoyed widespread notice, including a booking on the "Late Show with David Letterman." Additionally, their music has been featured on The CW's "Reign," ABC's "Blood & Oil," FX's "Sons of Anarchy," ABC's "Nashville" and Fox's "So You Think You Can Dance." 
"We signed with Kemosabe and then went to New York to record the album," said Meredith. "We recorded it in February and March at Avatar Studio with David Kahne.
 "We used to live in New York so it was fun because we were back in our old stomping grounds. We've been sitting on the album for about a year — mixing, mastering and waiting for the record label to find the right time to release it."
 Johnson said, "We have a five-song EP that's been out for two years. We started working on songs for the album right after that. We've spent the last two years writing and getting our team together. With our label, we're happy to have their support and help."
The Saint Johns have consistently made music that is fresh — music that is smart, lively and a treat for the ears.
"It's hard for us to say what kind of music we play," said Meredith. "I guess you could call it Indie-Americana.  It's got boy-girl vocals — like Fleetwood Mac. Still, it's hard to find a genre to put it in."
Johnson said, "We don't feel like we're similar to anyone."
Johnson and Meredith now live in Nashville but their roots are in northern Florida.
"We met in St. Augustine," said Meredith. "We were both in college and we met through mutual friends at a 'Taco Tuesday Party' in 2008."
Johnson said, "I was going to Flagler College and Jordan was at another school. Once we started playing songs with each other, we thought we worked together pretty well. At first, we were doing a lot of covers. Then, we started writing together. It was cool.
"Since then, we revised our sound a good bit. When we moved to Nashville, we were still trying to find our sound. We'll do as pop song and then an acoustic song. Then, we started focusing on our harmonies and playing a combination of indie rock and Americana."
Meredith said, "We moved to Nashville because there was nothing there for us musically in Saint Augustine. Actually, we moved to New York first, stayed there for a year and ended up being broke.
"We got invited to a songwriter party in Nashville and, within a month, we were living there. We played a lot of clubs around Nashville. We were trying to get heard. We made our first EP in Nashville two years ago."
Video link for The Saint Johns — https://youtu.be/V9QOylF41uk.
The show at the World Café Live's Upstairs Room, which also features Birdtalker, will start at 8 p.m. Tickets are $12.
The World Café Live at the Queen (500 North Market Street, Wilmington, 302- 994-1400, www.queen.worldcafelive.com) will also be rocking on September 13 when Marcia Ball brings her New Orleans-influenced piano sound to Delaware. She will also be performing on September 14 at the Sellersville Theater (24 West Temple Avenue, Sellersville, 215-257-5808, www.st94.com).
Over the years, there have been a number of stellar piano players from Louisiana who have made the region's blend of blues, soul and swamp boogie famous around the world. The list is mostly male-dominated — Fats Domino, Huey "Piano" Smith, Dr. John, Allen Toussaint, Professor Longhair — but also includes Marcia Ball.
Ball is touring in support of her latest album "The Tattooed Lady And The Alligator Man." The album is her sixth release for Alligator Records. Four of her previous five releases received Grammy Award nominations.
The release mixes Ball's Gulf Coast blues, New Orleans R&B, swampy Louisiana ballads, and jumping, Tex-­‐Mex flavored zydeco into a one­‐of­‐a­‐kind musical gumbo — a sound she has been perfecting over the course of her legendary career.
Ball received the 2014 Blues Music Award (BMA) for the Pinetop Perkins Piano Player Of The Year. She has now won a total of 10 BMAs and has received a whopping 44 nominations. Ball recently received a 2015 Living Blues Readers' Poll Award for Most Outstanding Musician (Keyboard) and now holds nine Living Blues Awards in all. She was inducted into the Gulf Coast Hall of Fame in 2010 and into the Louisiana Music Hall of Fame in 2012.
"I haven't been in the studio for awhile," said Ball, during a phone interview Tuesday from her home in Austin, Texas. "Ever since I released the new album, I've been touring and traveling and playing these songs.
"I have been doing some writing though. I have four originals. And, I have a couple covers that I'd like to record — obscure covers of old New Orleans stuff. Obviously, I'm not in a rush."
In 1970, Ball put together a modern blues band called Freda and the Firedogs and released her first album in 1972. Her career is still going full-tilt 46 years later and her popularity continues to grow.
It was back in the early 1970s when she immersed herself in the music of the great New Orleans piano players — especially Professor Longhair. Her solo album debut was a country-rock album called "Circuit Queen" that was released in 1978 on Capitol Records.
Before long, Ball developed her own sound which was much more in line with the sweat-drenched music played in clubs in the Texas-Louisiana border region than with traditional country music. She released six critically-acclaimed albums on the Rounder label during the 1980s and 1990s.
The Louisiana vibe became more pronounced when she moved to Alligator Records in 2001. She has recorded seven albums for Alligator, including "Roadside Attractions", which received a 2011 Grammy Award nomination in the Best Blues Album category.
"I'm still a little studio shy — and I don't write that much," said Ball. "I make a lot of notes, hum songs into my cell phone and then finally sit at a piano at home. I'm busy and it's hard to find time to write with so much going on."
Even though Ball has been recording and touring for more than four decades, the spirited veteran is showing no signs of slowing down.
"I'm playing about 125 shows a year and most of them are nowhere near close to my home," said Ball. "I play clubs and theaters and do a few festivals each year. I never get tired of being on the road because home is where the homework is. My band is what it is — a five-piece with bass, drums, guitar, sax and me on keyboards and vocals."
Ball and her band members all have roots in the Louisiana/Texas music scene.
"I grew up in Louisiana," said Ball. "I was listening to New Orleans music, Fats Domino, Little Richard, Jerry Lee Lewis. I also listened to a lot of blues musicians who did gigs in Baton Rouge. I have a lot of R&B in my background along with the great legacy of Delta music."
Video link for Marcia Ball — https://youtu.be/J5-2WDzJTvo.
The show at the Queen will start at 8 p.m. Tickets are $25. The show in Sellerville, which starts at 8 p.m., has tickets priced at $29.50 and $40.
Arc Iris will bring its distinct style of rock music to the area on September 14 for a show at Boot and Saddle (1131 South Broad Street, Philadelphia, 215-639-4528, www.bootandsaddlephilly.com).
Arc Iris is comprised of lead singer and lyricist Jocie Adams, keyboardist Zach Tenorio-Miller and drummer Ray Belli. Adams previously spent eight years as a key member of The Low Anthem, effortlessly zipping from hammer dulcimer to clarinet to bass to vocals.
"Me, Zach and Ray — it's just the three of us on tour," said Adams, during a phone interview Tuesday morning from her home in Providence, Rhode Island.
 "We use sampling on the keyboards. A lot of the filling-in is done by Zach. He's pretty amazing with the sounds he can get. He can create al the bass lines — and all the textures."
Arc Iris broke musical ground with the release of its self-titled debut in 2014. The Providence, Rhode Island-based band quickly won over audiences in the US and Europe, supporting artists such as St. Vincent, Jeff Tweedy, and Clap Your Hands Say Yeah. The group performed at the London Palladium and festivals including Bonnaroo, End of the Road and the Rolling Stone Weekender.
The album, which was released on Bella Union in Europe and ANTI Records in the US, received favorable reviews both here and abroad. "Moon Saloon" is a natural progression from the first album's whimsical explorations and energetic diversity.
Produced by the group and mixed by electronica producer David Wrench of FKA Twigs and Jamie xx fame, the album showcases beat-heavy melodies and textural, groove-riding rhythms. It developed from the band's distillations of musical influences, combining traditional elements with percussive structures and dense, beguiling harmonies.
In many ways this second album captures Arc Iris' musical odyssey as a band. "It has a heavier sound, more intense," says Arc Iris keyboardist Zach Tenorio-Miller, who makes liberal use of sampling in many of the songs. The group matches an unusual array of organic acoustic instruments with layered electronic sounds.
Adams' 2011 solo debut, "Bed of Notions," sparked a musical beginning that became Arc Iris. Joining Adams on Bed of Notions was cellist Robin Ryczek, a conservatory-trained musician who toured with Jethro Tull and founded a rock school in Afghanistan.
 To help launch Arc Iris in 2012, Adams teamed with Ryczek and Tenorio-Miller, an established indie-rock keyboardist for well-known talents from Gene Ween to the New Pornographers' A.C Newman. Later that year, Tenorio-Miller brought in his longtime friend Belli. The two toured with Jon Anderson of Yes when they were just 16.
"The first Arc Iris album had some songs I had played as Jocie Adams," said Adams. "When we decided we were going to record an album, it was a 10-day process. We went through the songs and brushed them up. It was during that time that it became clear that hat record was something different than a Jocie project. It was more of a band.
"I had never had a drummer in my other bands. The growth of the rhythm section is the most important influence on the change of our sound. The difference between the two albums is that the use of our rhythm section has grown significantly.
"Ray is a melodic drummer. We even started some of the arrangements with drumming ideas. Drums became more integral without talking away from the musicality. Most music that is drum heavy gets too compressed but that is not the case with our band."
Video link for Arc Iris — https://youtu.be/zUWVSMwEf_U.
The show at Boot and Saddle, which also features Superhuman Happiness and Birdie Busch, will start at 8 p.m. Tickets are $10.