By Denny Dyroff, Staff Writer, The Times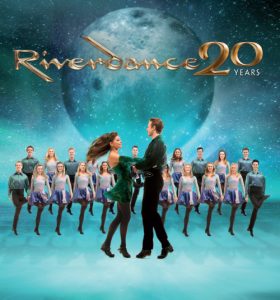 If it seems as if "Riverdance" has been around forever — it's because it has been around forever. If you're not of the age to drink legally in Pennsylvania or Delaware, then you weren't even born yet when "Riverdance" made its stage debut in London
Its popularity never seems to wane. Like the Energizer Bunny and Betty White, "Riverdance" just keeps going and going and going — even after its "Farewell Tour."
After some 1,500 dancers, 15,000 hours of rehearsal, 14,000 dance shoes and 16 years, "Riverdance" made its final tour of North America in 2012. Its "final visit" to Philadelphia was at the Merriam Theatre in May 2012.
But, "Riverdance" never really was put in its grave to stay.
Last summer, the international dance performance was resurrected and visited Philadelphia on its "20th Anniversary Tour." Now in its 21st season, "Riverdance" is back in the area and running now through February 26 at The Playhouse on Rodney Square (10th and Market streets, Wilmington, Delaware, 302-888-0200, www. duponttheatre.com).
"Riverdance" is a fast-paced celebration of Irish music and dance that has already been performed live for over 40 million people around the world. Initially, "Riverdance" was created as a seven-minute piece to be performed as part of the intermission entertainment at the 1994 Eurovision Song Contest.
The piece was so well received that the team of producer Moya Doherty, composer Bill Whelan and director John McColgan expanded it to a full-length stage production that had its world premiere in February 1995 at the Point Theatre in Dublin, Ireland.
The casts in Ireland and on the various tours have always included some of the best Irish dancers in the world.
According to text in the tour program, "Riverdance" has drawn in a new generation of dancers which have fed back into the show itself and these dancers have developed a tradition of making old things new. One of these talented dancers is English-born Chloey Turner, one of the lead dancers in the touring "Shannon" cast of "Riverdance."
"I joined 'Riverdance' in 2008," said Turner, during a phone interview Tuesday from her hotel room in Wilmington. "I've done a lot of touring around the states. We just finished nine-month tour in September and now we're on a six-month tour."
Touring with "Riverdance" can be physically challenging for dancers but Turner has always been up to the challenge. She even has her own fitness business in England – Chloey Turner Fitness.
"I've been running and dancing since I was really young," said Turner, who grew up in Northamptonshire, England. "Alongside dancing, I trained in athletics where I competed in the 1500-meter run, various relay teams, as well as 10-kilometer road races. At 18, I retired from competition in order to fully dedicate myself to becoming a personal fitness trainer.
"I started dancing when I was five – tap, modern and ballet. Step dancing came later. It wasn't until I saw 'Riverdance' when I was nine and told my parents I wanted to try step dancing. I participated in dance competition for about 10 years."
Turner studied at the Matthews Academy in Coventry. She competed at national and international feiseanna and qualified for the world championships every year.
"Fitness is a big part of touring with a show like 'Riverdance,'" said Turner. "Before the tour starts, I do intense training to get ready because I know I'll be dancing eight shows a week.
"On tour, we have a massage specialist and a physio-therapist. 'Riverdance' is quite straining on the legs so I do flexibility exercises, ice my legs and do lots of stretching. I also do a proper warm-up and cooldown."
Dancing in this show also requires mental preparation.
"I'm often asked how I keep it fresh when I'm doing the exact same show week-after-week – eight times a week," said Turner. "It's easy because I love the show.
"It was always my dream to be a part of it. I love the music. It just makes me want to dance. I love the athleticism — the physical side as well as the musical side. I always concentrate on the performance side because you can always get better."
Video link for "Riverdance" – https://youtu.be/lOpnPkmKwgw.
"Warm Up with Chloey Turner" video link — https://youtu.be/p0YZ4QC60Cc.
Performances at the Playhouse at Rodney Square are Thursday at 7:30 p.m., Friday at 8 p.m., Saturday at 2 and 8 p.m. and Sunday at 2 p.m.
Ticket prices range from $75-$95.
Up until a few years ago, there were just two meanings for Death by Unga Bunga. It was an album title by a garage-punk band called the Mummies and it was the punch line of a crude joke about missionaries and a brutal tribal king.
That changed in 2007 with an event in Moss, Norway.
Five high school friends joined together to form a hard-rocking, garage-punk band called Death by Unga Bunga. The quintet featured Sebastian Ulstad Olsen (lead vocals, guitar), Preben S. Andersen (keyboards), Stian S. Gulbrandsen (guitar), Even Rolland Pettersen (bass) and Ole S. Nesset (drums).
The same five Norwegian musicians are still together and the band is now touring North America in support of its fourth album "Pineapple Pizza" – a tour that brings it to the area on February 23 for a show at Underground Arts (1200 Callowhill Street, Philadelphia, http://undergroundarts.org).
"We played SXSW and did a showcase festival in L.A. before but this is our first time to really tour North America," said Olsen, during a phone interview Tuesday afternoon as the band travelled from a radio show in New York to a gig in Washington, D.C.
"We're actually touring in support of 'Pineapple Pizza' and our EP 'Fight,' which came out in September. The album came out earlier last year.
"We recorded the album at one of the most beautiful studios on the west coast of Norway. It's called Ocean Sound Recordings and it's on a little island called Giske. We lived there while we were recording the album and made the whole album in a week.
"We chose that place because it was a good studio to record the whole band live. This is the only album of the four we've made that we recorded live. A lot of the songs were done in just one or two takes."
Recording like that was possible because of the tightness with which the band plays after a decade of making music together.
"We made the band just about 10 years ago," said Olsen. "We've been playing together since high school. We started by listening to 60s music and also the 'Nuggets' compilations. Were also influenced by the Sonics and the 13th-Floor Elevators – good proto-punk stuff."
"Nuggets" was a series of albums that were compilations of American psychedelic and garage rock singles – albums that were released on Elektra Records and Rhino Records.
"Then, we tried to do our own thing," said Olsen. "We got invited to play shows in Oslo which was great. Moss is a coastal city on a fjord that is a 45-minute drive to Oslo.
"We made our first album 'Juvenile Jungle' in 2010. We just re-released it on vinyl because our fans were asking us to do it."
Ironically, no songs from that album are in the set list for this tour.
"Most of the songs in our live show now are from 'Pineapple Pizza' or 'Fight'," said Olsen. "If the vibe is really good, we might play some older ones. And, we do some covers. Our newer songs absolutely get faster when we play them live – faster and more powerful."
Video link for Death By Unga Bunga — https://youtu.be/32-W0-m9k5w.
The show at Underground Arts, which has The GTVs and Pilkington as the opening acts, will start at 9 p.m. Tickets are $10.
Other upcoming shows at Underground Arts are Robert Ellis and Courtney Hartman (of Della Mae) on February 24, Lisa Hannigan and Heather Woods Broderick on February 25, Nikki Lane Highway Queen Tour with Brent Cobb and Jonathan Tyler on February 28, and Waterparks, Too Close To Touch and Creeper on March 1.
Two months ago, Steve Hackett announced that he would be releasing his new album "The Night Siren" on March 24th through InsideOut Music (Sony).
The former Genesis guitarist also announced that he would be doing a North American tour in February and March – a tour that includes a stop on February 24 at the Santander Arena (700 Penn Street, Reading, 610-898-7469, www.santander-arena.com).
It should be noted that this is not the initial tour in support of "The Night Siren."
This 13-date North American tour is called "Genesis Revisited with Classic Hackett." Celebrating the 40th anniversary of the classic Genesis album, "Wind and Wuthering,"
Hackett and his band will be performing several tracks from the album as well as fan favorites such as "The Musical Box" and other Genesis numbers never performed before by his band — including some material from "The Night Siren."
"For these live shows, I'll be doing three tracks from the new album with my six-piece band," said Hackett, during a phone interview last week from a tour stop in Nashville.
"I'll also be playing a number of songs from 'Wind and Wuthering,' which was my last album with Genesis. And, I'll be doing extra tracks including 'Inside & Out' from 'Spot the Pigeon.'
"There will be two sets – a set of solo things and then a set of Genesis things. Maybe I'll do it together. It would make the transition easier."
Hackett is renowned as an immensely talented and innovative rock musician. He was lead guitarist with Genesis as part of the band's classic line-up with Peter Gabriel, Phil Collins, Tony Banks and Mike Rutherford – the line-up that produced several of the band's most-acclaimed albums including "Selling England by the Pound" and "The Lamb Lies Down on Broadway."
Hailed for his electric guitar playing and his composing, Hackett employs influences from many genres, including jazz, world music and blues. He also has made classical albums that include renditions of pieces by composers from Bach to Satie.
Genesis was one of the best progressive rock bands ever — one of the genre's trailblazers. The band broke up quite a while ago and prospects of any type of reunion are virtually non-existent. Fortunately, Hackett is keeping the timeless music of Genesis alive.
Hackett nails the Genesis sound with his band, which features Nad Sylvan (vocals), Roger King (keyboards), Gary O'Toole (drums, percussion and vocals) and Rob Townsend (sax, flute and percussion).
"I love playing live," said Hackett. "The first half is my solo material. In the second half, we do a lot of Genesis songs that haven't been played in a long time. When I do Genesis stuff, it's opening doors wide to the museum.
"But, the new stuff is important too. I'm not just an archivist. I'm very happy to bring people's dreams to life but there are so many things with my Genesis afterlife."
As implied in the title, "The Night Siren" is a wake-up call…the warning of a siren sounding in this era of strife and division.
"I just want world peace," said Hackett. "The subtext of the album is world peace. In some ways, the album is a time warp. It's in the 60s tradition – Dylan, Buffy St. Marie, Joan Baez. I admire the whole 60s ethic from peace to civil rights to personal freedom. Today's music has lost a lot of that. It doesn't address those causes.
"Embracing the 60s influence is very important to me. I think the music was less formulaic during that time. I think of the songs as films for the ears instead of the eyes. It was an era when nothing was off-limits. The aspect of risk-taking is absolutely fundamental."
Hackett has never limited himself to taking safe routes.
"I've always been a risk-taker — and a radical," said Hackett, who was inducted into the Rock and Roll Hall of Fame in 2010 at the 25th Annual Rock and Roll Hall of Fame Induction Ceremony. "There is quite a bit of things I'll touch that most people won't. I think it's great to change people's perspectives of what they like."
"The Night Siren" showcases musicians from several different countries including singers from Israel and Palestine. There are also instrumentals from the America and Iraq, along with a variety of top-flight international influences with instruments such as the sitar (India), the tar (Iran), the charango (Peru), the oud (Arabia) and Uilleann pipes (Ireland). 
Hackett's intention was to involve a range of musical sounds, instruments, musicians and singers from different parts of the world to show how people can be brought together — even from war-torn regions.
In addition to singers Kobi and Mira (Israeli and Palestinian), also featured on the album are Nick D'Virgilio (drums) from the USA, Malik Mansurov (Tar) from Azerbaijan, Gulli Breim (drums & percussion) from Iceland, Christine Townsend (violin & viola), Dick Driver (double bass) and Troy Donockley (Uilleann pipes).
"It took about two years to put together – especially with 20 people from all over the world," said Hackett. "It was recorded in a lot of different places, including Budapest, Sardinia, and the U.K."
According to Hackett, his new album "represents a bird's eye view of the world of a musical migrant ignoring borders and celebrating our common ancestry with a unity of spirit, featuring musicians, singers and instruments from all over the world.
"From territorial frontiers to walled-up gateways, boundaries often hold back the tide.  But while the night siren wails, music breaches all defenses. To quote Plato, 'When the music changes, the walls of the city shake'."
Video link for Steve Hackett — https://youtu.be/M2NnwWt138I
The show at the Santander Arena will start at 8 p.m. Ticket prices range from $39.50-$59.50.
Another band from the British Isles will be visiting the area on February 24. Bell X1, a trio from Dublin, Ireland, will headline a show at Boot and Saddle (1131 South Broad Street, Philadelphia, 215-639-4528, www.bootandsaddlephilly.com).
Like Hackett, Bell X1 is coming to the states after just having recorded a new album.
Bell X1 — Dominic Philips (bass), Paul Noonan (vocals), David Geraghty (guitar) — released its seventh studio album, "ARMS," on October 14. It entered the Ireland Albums Top 100 chart at #2 just behind Kings Of Leon and was the "Album of the Week" on RTÉ Radio 1.
Bell X1, which has long been considered one of Ireland's finest music groups, will be introducing the new album at shows in Boston, New York, Philadelphia, Chicago, Los Angeles and San Francisco.
"It's a short tour," said Noonan, during a phone interview Wednesday from a tour stop in Boston. "We'd love to be doing more. We haven't been to the states in two years. This is our first foray on this album. We hope to come back and do more shows in the fall.
"America has always been a tough challenge for us. We were three albums into our career until we had an album released here. We've been building the foundation slowly. It's been tough but, every time we come back, it has gotten better."
"ARMS," is a nine-song collection that is the follow up to the band's 2013 critically-acclaimed album "Chop Chop" – an album that became the trio's third #1 album on the Ireland Albums Top 100 chart and its fourth consecutive album to be nominated for a Choice Music Prize for "Irish Album of the Year." 
"ARMS" was produced by the band and recorded by Tommy McLoughlin (from the Villagers), David Geraghty, Glenn Keating (The National, Jónsi) and Ross Dowling at Attica Audio, The Numbers Station & The BallOfSound.  It was mixed by Peter Katis at Tarquin Studios, except "Out of Love" which was mixed by Ross Dowling.
"The new one took about two years start-to-finish," said Noonan. "We began in late 2014. We recorded it in various studios in Ireland. We did some at BallofSound in Dublin with Glenn Keating. We went to a beautiful studio in Donegal called Attica Audio and worked with Tommy McLoughlin, who plays with the Villagers.
"We did a lot of analog recording – a lot of tape. Our guitarist David Geraghty has his own studio called The Numbers Station and we did some more recording there. We recorded with various friends.
"It was a bit of an odyssey. At times, it felt like we were going down a few cul-de-sacs. Then, things started to coalesce around the feel and the groove."
Bell X1 recorded "Chop Chop" at one studio – a studio in Bridgeport, Connecticut. There were reasons the veteran trio opted for multiple studios this time.
"We wanted the input of Tommy (McLoughlin) and Glenn (Keating) so we went where they were," said Noonan. "We had a bunch of songs and we wanted the input from them. We had songs that Dave and I wrote separately and brought to the group and some that we wrote together right before we went in the studio.
"We went into the sessions with a group of tunes that were more groove-based. I don't know why we went with groove. We just found that we were enjoying playing that music. We also had a psychedelic day-glow palette to work with. We drew from acts like Sly and the Family Stone and Grace Jones.
"We had songs that were recorded with different producers in different studios and had to make them sound like they fit together. In the mixing stage, Peter Katris did a good job of making everything fit together. He was able to corral everything into something that made sense."
On this tour, the trio is augmented by its touring band which includes Rory Doyle on drums and Glenn Keating on keyboards.
Video link for Bell X1 – https://youtu.be/xa78BMHajPM.
The show at Boot & Saddle, which has Vita and The Woolf as the opener, will start at 8:30 p.m. Tickets are $20.
Other upcoming shows at Boot & Saddle are Tall Tall Trees, Archawah, and TJ Smith And The Wild North on February 23, Chestnut Grove, J Walk Proper, and Sarah Larsen of Hurricane Hoss on February 25, and ExSage, Residuels, and Decorum on March 1.
Another show in Philly will focus on southern rock – especially the sound of Memphis – when Southern Avenue headlines a show at MilkBoy Philly (1100 Chestnut Street, Philadelphia, 215- 925-6455, www.milkboyphilly.com).
Southern Avenue is a Memphis street that runs from the easternmost part of the city limits all the way to Soulsville, the original home of Stax Records. Southern Avenue is also the name of a fiery young Memphis quintet that embodies its hometown's soul, blues
The band's debut will be released on Memphis' legendary record label Stax.
The musical collective features five young-but-seasoned musicians who came from diverse musical and personal backgrounds to create music that spans their wide-ranging musical interests. The band's self-titled debut album offers a blend of gospel- tinged R&B vocals, roots/blues-based guitar work and soul-inspired songwriting
Southern Avenue features Memphis-born, church-bred sisters Tierinii and Tikyra Jackson, respectively a soulful, charismatic singer and a subtle, powerful drummer; guitarist Ori Naftaly, an Israeli-born blues disciple who first came to America as an acclaimed solo artist; versatile jazz-inspired bassist Daniel McKee; and the band's newest addition, keyboardist Jeremy Powell, an early alumnus of Stax's legendary music academy.
"I moved to the United States in 2013," said Naftaly, during a phone interview Monday afternoon from a tour stop in Cleveland, Ohio. "I represented Israel at the International Blues Challenge in Memphis and then decided to stay."
Naftaly, a native of Tel Aviv, Israel, has been playing music most of his life.
"I started playing guitar when I was five years old," said Naftaly. "A while later, I was listening to music from my dad's record collection. That's when I started listening to music from Memphis.
"I've been performing for as long as I can remember. My first band was when I was 10. Then, I went to music college for composing and arranging. I started my first solo band when I was 20 and started to get more known. I toured Europe with my band and released an album in Israel.
"When I moved to Memphis, I met Tierinii. I went to hear her sing and I was amazed. I asked her to join my band and she said yes. She introduced me to her sister who is a great drummer.
"We played together for three months and realized we had to start our own band and not play in the Ori Naftaly Band. We decided to form our own band and that's when Southern Avenue started. Jeremy came next and then we met Daniel."
The band quickly became a tight unit – and found its groove.
"Our first show was at the heritage Music Festival in Memphis in September 2015," said Naftaly. "We record our debut album in two parts. It started with a five-song EP in December 2015.
"Then, we did five more songs in August 2016 at Zebra Ranch Studio in Memphis. It was all recorded live. We only overdubbed a few vocals. We recorded analog and then took it to digital. Everything was done in one, two or three takes.
"Me and Tierinii do the songwriting. I write some of the songs by myself but most are with Tierinii. I do the music and she does the lyrics. We really cross genres. We call it Memphis music – blues, soul, rock and funk. We are really trying to represent the Memphis sound and what the future will be."
Video link for Southern Avenue – https://youtu.be/jQ16-8Rmb0c.
The show at MilkBoy Philly, which has Gedeon Luke and the People as the opener, will start at 8:30 p.m. Tickets are $12 in advance and $15 day of show.
Other upcoming shows at MilkBoy are Nick Hakim on February 23, Bad Pop on February 25 and Airpark on March 1.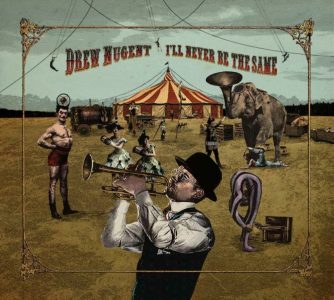 Some Philadelphia venues will also be featuring hometown acts on February 24 with Drew Nugent at La Peg Brasserie at FringeArts and Jake Clarke at the Pharmacy.
Nugent, one of Philly's best young jazz artists, will present a two-pronged show at La Peg at FringeArts (140 North Columbus Boulevard, Philadelphia, 215-413-1318, http://fringearts.com/venue/la-peg-at-fringearts).
"First, I'll do a set with solo piano and singing from 7:15-8 p.m.," said Nugent, during a phone interview Wednesday afternoon from his home in South Philly. "Then, from 10 p.m. until midnight, I'll be playing trumpet and piano with my five-piece band."
Nugent was born and raised in Blue Bell in the greater Norristown area. It is an area that produced two late jazz luminaries — legendary Hammond B3 organist/composer Jimmy Smith (Norristown) and bassist extraordinaire Jaco Pastorius (Bridgeport).
When he was just a young child, Nugent was drawn to making music. When he was seven, his parents purchased a piano for the family, which he took an immediate and enthusiastic liking to. Using the piano, Nugent taught himself the art of ear training — an application he utilized to assist in his learning of the violin in third grade.
When Nugent was 15, his piano teacher introduced him to the trumpet and a love affair was born (with the trumpet not the piano teacher). This love affair has lasted years and  spanned many eras of American jazz music – especially the time between 1900 and 1934.
According to Nugent, "When I play this music, be it on trumpet, piano, singing, or making some noise on the teapot, I feel a significant connection. I find myself seeping into the song, feeling its colors and moods and thinking of all the different ways the song has been played."
Nugent's show this weekend will coincide with the release of his new solo album "I'll Never Be The Same." The album — his first solo record in a decade – includes 15 tracks and was produced by fellow Philadelphian Peter Evans.
"This is the most time-intensive album I've ever made – a year and a month," said Nugent. "I recorded it last January in L.A. and then went back in April and did more recording at Village Recorder in Los Angeles. It's a really neat studio with a whole lot of analog gear. I started playing piano and they kept the tape rolling.
"We really didn't know where we were going with this project. I remember playing some tunes that I'd play at gigs. Peter had this idea. He wanted me to do a solo album. I played trumpet and piano and did vocals.
"We did a lot of work on it in L.A. and then came back east and did more work on it. I did some recording at the Orpheus. It's been a never-ending project. Everything is done now and the release has to happen.
"Even with overdubs, we made it sound live. It's so lush and natural and warm. We did two originals. We did two songs that were written in the late 20s and another song that was written by trumpeter Jack Purvis. Fortunately, we were able to keep that warmth."
Nugent's mission is to introduce a new generation to a forgotten time in jazz.
According to the versatile musician/composer, "No one is doing what I'm doing. I want to keep the true spirit of 'Hot Jazz' alive — from my approach to playing and improvising, right down the line to dressing in vintage suits. It's not a costume or uniform as much as it's a way of life."
Video link for Drew Nugent – https://youtu.be/fvhwx_16fGs.
The show at La Peg Brasserie at FringeArts will have a short session at 7:15 p.m., and a full show at 10 p.m. Tickets are $25 which include the show, a drink, and the new CD.
Jake Clarke is a singer/songwriter/guitarist who grew up in nearby Perkasie and now lives in Philadelphia. On February 24, he'll have the opportunity to play close to home when he performs a show at The Pharmacy (1300 South 18th Street, Philadelphia, thepharmacyphilly.org).
Clarke is now streaming his new single "Yellow Gown" via CLRVYNT. The song comes from his recent split album with Wilkes-Barre dream-punk band Spur. The split, which features six songs from Clarke and five songs from Spur, came out on February 3 on Disposition Collective.
The talented area musician first came on the radar with his band Superheaven – a suburban Philly group that released two full-length records. Taking influences from 90's era bands, Clarke has set out to create a sound of his own. The six songs on his side of the disc are all tunes that he has written, recorded and produced himself.
"Superheaven is on the back burner – with no plans of coming back," said Clarke, during a phone interview Wednesday afternoon from his home in Philadelphia. "I now have the opportunity to do something else – to concentrate on recording new songs.
"I recorded more than I actually released. There are six songs on the record and I recorded eight altogether. I did it all myself – guitar, drums and bass. I recorded the tracks in my home studio using Pro Tools. I did them back in early fall."
Clarke released the music on his own indie label Disposition Collection and opted to do a split release rather than a full album of his songs.
"I did a split with Spur – a band from Wilkes-Barre," said Clarke. "We've done some shows together. I liked their music so we decided to do a split. It's coming out digitally and on a vinyl 12-inch. Side A is me and Side B is them.
"Now, Spur and I are doing some shows together – album release shows in Philly and Wilkes-Barre. They are going to headline the show in Wilkes-Barre and I'll headline the show here. For these shows, I have a backing band – some friends that learned the songs."
Video link for Jake Clarke – https://youtu.be/OmxRt4nI0Mc.
The show at the Pharmacy, which also features Spur, drk mtns and Harmony Woods, will start at 7 p.m. Tickets are $10.
Kennett Flash (102 Sycamore Alley, Kennett Square, 484-732-8295, http://www.kennettflash.org) will present Stand Up at The Flash with Mekki Leeper & More! — Brandon Jackson, Jia Din, Kevin Hufe on February 23, Lucy Kaplansky and Charis Latshaw on February 24, Chet Lawrence and Katie Lynn & Ragged Company on February 25, and Dimanche Gras with The Hoppin' John Orchestra – A Mardi Gras Party on February 26.
The Steel City Coffee House (203 Bridge Street, Phoenixville, 610-933-4043, www.steelcitycoffeehouse.com) will host Mike Casey Jazz on February 24, Matt Santry, Megan Slankard and Alex Wong on February 25 and Affinity Colabs Story and Poetry Slam on February 26.
The Ardmore Music Hall (23 East Lancaster Avenue, Ardmore, 610-649-8389, www.ardmoremusic.com) will have The Skatalites with The Snails on February 23, Golden Gate Wingmen on February 24, Control for Smilers on February 25, Bill Jolly's Hard Drive All-Stars on February 26, and Choir! Choir! Choir! On March 1.
Burlap & Bean Coffeehouse (204 South Newtown Street Road, Newtown Square, 484-427-4547, www.burlapandbean.com) will present Sons of Pitches on February 24 and Hot Club Philly on February 25.
Valley Forge Casino (1160 First Avenue, King Of Prussia, 610-354-8118, www.vfcasino.com) will host Karaoke Fridays on February 24 and Dueling Pianos at The Vault on February 25.
The Kimmel Center's Broadway Philadelphia series has two shows at the Academy of Music (Broad and Locust streets, Philadelphia, 215-731-3333, www.kimmelcenter.org) – "The Bodyguard," which is running now through February 26 and "The Curious Incident of the Dog in the Night-Time," which is running February 28-March 5.
The Keswick Theater (291 N. Keswick Avenue, Glenside, 215-572-7650, www.keswicktheatre.com) presents Gaelic Storm on February 23 and NPR's "Ask Me Another" on February 24.
The Sellersville Theater (24 West Temple Avenue, Sellersville, 215-257-5808, www.st94.com) will host Altan and House Of Hamill on February 23, Corky Laing Plays Mountain & Kofi Baker's Cream Experience on February 24, John Westford on February 25, Jim Messina (of Loggins & Messina, Poco & Buffalo Springfield) on February 26, KT Tunstall and Kelvin Jones on February 27, Lunasa on February 28 and Adrian Belew Power Trio and Saul Zonana on March 1.
The Grand Opera House (818 North Market Street, Wilmington, Delaware, 302-652-5577, www.thegrandwilmington.org) will present April Verch on February 25, Delaware Dance Festival on February 26, and Janet's Planet: A Tour Through the Solar System on February 28.
World Café Live at the Queen (500 North Market Street, Wilmington, 302- 994-1400, www.queen.worldcafelive.com) will present Johnny Winter All Star Band and Barrelhouse Blues Band February 24 and Steal Your Peach: A Mashup of The Allman Brothers and The Grateful Dead along with Derek and The Dominos 'In Concert' performed by Revelator Hill on February 25.
World Café Live (3025 Walnut Street, Philadelphia, 215-222-1400, www.worldcafelive.com) will host Daniela Andrade on February 23, Harlem Quartet + Arturo Stable on February 24, PhillyBloco on February 25, Hackensaw Boys and Who? What? When? Why? and Werewolves? on February 26, Mardi Gras with Wild Bohemians – 33rd Annual Mardi Gras Show on February 28, and Noname and Ravyn Lenae on March 1.
Theatre of the Living Arts (334 South Street, Philadelphia, 215-222-1011, http://www.lnphilly.com) will have The Noise Presents Metal Blade's 35th Anniversary Tour w/ Whitechapel on February 23 and Tribal seeds on February 25.
The Trocadero (10th and Arch streets, Philadelphia, 215-922-6888, www.thetroc.com) will have Fools Reign, Alfred James Band, One & Done, AfroBear, Without Lime, Audrey & Chris on February 24, The Internet Presents The Internet Tour: Syd, Matt Martians, Steve Lacy, Patrick Paige II, Chris Smith on February 25, and Os Mutantes, S.T.O.P., Mitch Esparza, and DJ psiLOSybin on February 26.
Union Transfer (1026 Spring Garden Street, Philadelphia, 215-232-2100, www.utphilly.com) will host Black Joe Lewis & The Honeybears and Dams Of The West on February 23, Japandroids and Craig Finn & The Uptown Controllers on February 24 and 25, and Little Simz on February 27.
Fillmore Philadelphia (1100 Canal Street, Philadelphia, 215-309-0150, www.thefillmorephilly.com) presents Dorothy on February 24, The Griswolds on February 25, Excision on February 25, Ro James on February 26, Polyphia on February 28, Merry Jane Presents Juicy J – The Rubba Band Business Tour on March 1 and Colony House on March 1.
Punch Line Philly (33 East Laurel Street, Philadelphia, 215-606-6555, http://www.punchlinephilly.com) will have Michelle Wolf from February 23-25.
The Rainbow Comedy Theatre (3065 Lincoln Highway East, Paradise, 800-292-4301, www.rainbowcomedy.com) is presenting "Mama Won't Fly" now through April 1. Matinee performances are every Tuesday, Wednesday, Thursday and selected Saturdays with an 11:30 a.m. lunch and a 1 p.m. curtain.
Evening performances are every Friday, Saturday and selected Thursdays with dinner at 6:30 p.m. and the show following at 8 p.m. There will also be "Twilight Performances" on selected Sundays with dinner at 2:30 p.m. and the show at 4 p.m. Ticket prices range from $30-$55