By Nancy Plummer, Columnist, The Times
This month, a quiz to kick off the column (don't worry about studying!):
ALL ABOUT CONNECTING'S ONLINE DATING QUIZ
Do you find that the people you write through online dating sites and apps don't write you back?
Do you find that the people that reach out to you are the ones you are not interested in?
Do you wonder if there are any new people on these sites and apps?
Do you judge most of your prospects by the picture first rather than review their entire profile before deciding whether to reach out?
Do you find that when you go out on a date, the ones you like don't care for you and visa- versa?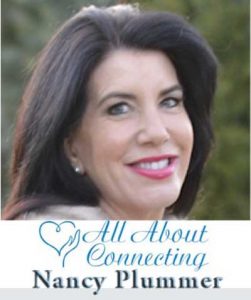 If you answered yes to two or more of these questions, it's time for the straight talk. It's time to look in the mirror and face a tough reality…
You are not being honest with yourself.
Let's face it…we've all at least once lied to ourselves that we were in the right. Our egos kept telling us that it was the other person's fault. One day later, five months later, or ten years later, you finally got honest with yourself and recognized that yes, it was your fault after all.
Well, let me tell you a few ways you may be lying to yourself right now and it's hurting your chances at having fun dating online and finding that special someone.
First, you don't have your A-game on and you are too lazy to do the necessary work. You know you really should be hitting the gym more to show off your tight abs, but the winter dreary days have made you into a couch potato. Too bad. If you want flat abs, get flat abs. That's all there is to it. No free ride these days.
Second, you expelled no effort in offering a professional looking profile and you didn't even proofread for spelling or grammar mistakes. Please let me remind you that The Wall Street Journal reported that grammar and spelling are the first red flags for both men and women. So, quit being lazy and put a little more fun and time into putting your online and app profile be a game-changer.
Third, you forget that just like most things in life, you only get one chance to make a good impression. Showing up late, complaining about your day, saying inappropriate comments, being boring, being cheap, not acting like a lady or a gentleman….and most importantly, not being the sweetest, best dressed and intelligent, fun date you can be, is why you have not met your match.
We, at All About Connecting, help so many of our clients tactfully get the straight talk from us and start being honest with themselves. It is so remarkable the incredible transformations we have witnessed, as a result of our clients, taking on each lie they have told themselves and turned it around.
From losing weight, to improving their sense of humor, to opening themselves up to learn more about the world, and spending the money and time on their beauty, our clients have changed their lives and quadrupled their chances on connecting with their dream match.
Taking the time to let us put together a professional online and app dating profile, our clients found the number of potential matches increased exponentially! One poor picture of you can really destroy your chances of finding your dream mate.
Lastly, teaching or reminding our clients the true essentials and secrets to always being the best date possible, made the dating process safer, more efficient, and so much more fun! So many clients come to us after we have helped them with their process and found their mate, and admit they had indeed been lying to themselves in the beginning.
They were so relieved when finally, we could help them leave their ego aside and honestly admit that what they were bringing to the table in the dating world wasn't up to par. The sooner they got honest with themselves, the sooner they got determined and disciplined to make the changes necessary in order to find the love of their life…and what fun they are having now!
So, what are you waiting for?