Information is being sought on two recent West Caln break-ins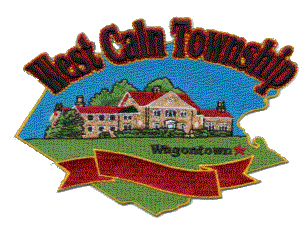 By Kathleen Brady Shea, Managing Editor, The Times
Recent burglaries in the region have prompted area police to encourage residents to break a habit of being reluctant to call 9-1-1 immediately if they see suspicious activity.
Last month, Westtown-East Goshen Township police apprehended an alleged thief because a resident witnessed a suspicious person in the neighborhood and promptly called authorities. Within minutes, a second call came in from a female neighbor who reported that a man had just entered her house and stolen her wallet while she was upstairs.
Since officers were already on the scene, they were able to locate Elijah Z. Timberlake, 20, of Hightstown, N.J., hiding with the wallet in a basement closet of a nearby unsecured home, said Westtown-East Goshen Det. William Cahill, who applauded the resident's phone call. Timberlake is awaiting trial on burglary and related charges, according to court records.
West Caln Township Police Chief Curt A. Martinez, who, along with his K-9 partner, assisted in the search for Timberlake, hopes similar vigilance will lead to the apprehension of a thief or thieves plaguing his municipality.
"We definitely want people to call us right away if they see something suspicious," Martinez said.
He said investigators are prevented from getting a jump on the alleged perpetrators  if residents wait until they hear that a theft has occurred before contacting police with information. He said it is helpful that Chester County municipalities share resources and information since crooks are generally not mindful of municipal borders.
"If we have a problem, it's likely that surrounding communities do, too," he said.
Martinez said one burglary occurred between 7 a.m. and 12:47 p.m. July 17 in the 1300 block of Airport Road. When police arrived, a house-sitter said someone had smashed a window pane in the home's rear door before stealing a black 42- to 48-inch-screen Insignia HDTV and a Wii game system valued together  at about $600, Martinez said.
A second break-in occurred at 9:23 a.m. Wednesday, he said. Officers responded to a burglar alarm at a home in the 500 block of Country Club Road and found that someone had entered the home by cutting a hole in a screened sunroom door before forcing their way through the back door and stealing a 42-inch LG flat-screen television with an estimated value of $1,200 and a serial number of  008RMBWD3637.
Any agency with similar burglaries or anyone with information on the two in West Caln is urged to contact Martinez at 610-384-3115, ext. 117, or by email cmartinez@westcalnpolice.org.