By Denny Dyroff, Staff Writer, The Times
The Chester County Restaurant Festival (Gay Street and downtown area, West Chester, 610-436-9010, http://www.downtownwestchester.com/viewprogram.php?id=29), which has been treating visitors to the borough with the opportunity to sample a wide variety of gourmet treats, is closing in on its fifth decade
This year, the free festival, which will be held on September 17 from noon-5:30 p.m. in downtown West Chester, is celebrating its 38th anniversary.
Many of the area's top restaurants — more than 65 altogether — will have booths where visitors can purchase samples of a mouth-watering array of culinary delights and gourmet food items. There will be approximately 110 vendor booths featuring arts and crafts, three stage areas for live music and the "Church Street Café," where patrons can sit and relax with a pint of refreshing brew.
Some this year's participating restaurants are Gadaleto's Seafood Market, Ram's Head Bar and Grill, The Avenue, Rai Rai Ramen and Hawiian BBQ, Wood's Smokin BBQ, Alberto Café – Teca, Avalon Restaurant and Bar, Barnaby's, SouthBound BBQ, Split Rail Tavern, Richie Lou's Food Service, Jaco Juice and Taco, The Meat House, The Bountiful Feast, Stella Jheanne's Festival Foods, Suburban Restaurant & Beer Garden, Sunset Restaurant and BBQ, and Mas Mexicali Cantina.
Also featured will be Saloon 151, The Mediterranean, Ryan's Pub, Mercato Ristorante & Bar, Lulu's Café, Pietro's Prime, The Cow and The Curd, Kono Pizza, Fresh Fruitcup, Battiato Farms, The Sweet Lush Cupcake Camper, Twenty 9 Restaurant and Bar, Landmark Americana, Liberty Union Bar and Grill, Buddy's Burgers, Carlino's, Margaret Kuo's Mandarin, The Classic Diner, Dump and Roll, Dia Doce, Maggie Moos, Greenside Grill @ Honeybrook Golf Club and Kooma.
The diverse roster also features Capt'n Dick's BBQ, Sabatino's Grille, The Snack Shack, Tsunami Asian Fusion, Mompops, Yori's Church Street Bakery, Sherri's Crab Cakes, Dos Hermanos Tacos, Roots Café, Opa Opa, The Social Southern Kitchen, Gemelli Artisanal Gelato and Dessert Café, The Couch Tomato Café, Limoncello, Bees Knees, Amani's BYOB, Katja's LLC, The Classic Diner, and ZaJus Gourmet.
Live entertainment will be presented throughout the day with a line-up featuring New Street Heat, Barakka, Steve Liberace, Jeffery Washington, Joy Ike, and Kuf Knotz.
Parking in all Borough of West Chester garages is $5 for all day.
On September 16 and 17, Brandywine 2017 will bring area history alive.
"On Hallowed Ground — The Battle of Brandywine 2017" will be presented by Birmingham Township at Sandy Hollow (1350 South New Street, West Chester, https://www.brandywine2017.org/).
2017 is the 240th anniversary of the largest land battle of the American Revolution: Brandywine. On September 16 and 17, there will be a spectacular reenactment of the historical event with 800 soldiers, plus horses, canons, and campsites.
In addition to witnessing the battles each day, visitors can shop for old-time crafts, tour the camps, dine, meet generals, hear speakers, and listen to live performances of songs from the hit show "Hamilton."
The Battle of the Brandywine was the largest land battle of the Revolution, and it happened right on the site of this re-enactment. Two later presidents, a Supreme Court Justice, and Treasury Secretary Alexander Hamilton were here, along with 26,000 soldiers from both sides.
During the re-enactment, visitors will witness active cavalry, cannon fire, muskets, rifles, side arms, authentic encampments and military inspections.
The battles, scheduled for both Saturday and Sunday will last about 45 minutes to an hour. Several historical figures including George Washington, the Marquis de Lafayette, and Alexander Hamilton will be attending.
The event, which is free and open to the public, will run from 10 a.m.-4 p.m. on Saturday and 10 a.m.-3 p.m. on Sunday. Free parking will be available.
In mid-August, Halloween items were already being displayed on area store shelves. Autumn officially arrives in about a week. Soon, the leaves on trees all around the area will be starting to change color. This means that the season of harvest festivals has arrived.
One of the first will be the Chaddsford Winery Harvest Festival which will be held September 16, 17, 23 and 24 at the Chaddsford Winery (632 Baltimore Pike, Chadds Ford, 610-388-6221, http://www.chaddsford.com).
The festival will feature an onsite Oktoberfest Bier + Wein Garten with German-style beers and warm Bavarian pretzels, expanded complimentary tours at 11 a.m. andReserve Winery Tours at 12:30, 2:30, and 4:30 p.m. that offer an inside look at cellar activity during the height of production.
There will be complimentary samples of select premium wines. Other items available for purchase are Specialty Wine Cocktails, Citrus-Fruit Infused Sangria + Chester County Cooler, and Sweet Tea Wine Slushies featuring Spiced Apple Wine.
The "Live Music Schedule" features JB Cole along with Bruce and Sam on September 16; Ryan Shubert on September 17; Sam Capolongo and MK & Col on September 23 and Drew and Colin on September 24.
The "Food Truck Schedule" includes Savannas Tender Love & Fries on September 16 and 17 and Mama Mia on September 23 and 24.
Admission is free, and all wine and food purchases are pay-as-you-go.
Galer Estate Winery (700 Folly Hill Road, Kennett Square, 484-899-8013, www.galerestate.com) has two special event happening this weekend.
On September 15, there will be live music by Alexandra March from 5-7 p.m.
On September 16, the winery will remain open later than usual – allowing guests to sit outside and sip wine while watching the festive nearby "Longwood Gardens Fireworks Display."
From 7 p.m. until the conclusion of the aerial pyrotechnics display, guests at Galer can enjoy $5 glasses of the winery's award-winning Red Lion Chardonnay.
Saturday's activities will also include live music with Chris & Brad from 5-7 p.m.
On September 17, there will be a special event called "Roots and Bluestems" at the Stroud Preserve (454 North Creek Road, West Chester, www.natlands.org/events).
Natural Lands is presenting "Roots and Bluestems" from 4-7 p.m. – an event featuring live music, craft beer, and delicious food truck treats amid Stroud's rolling hills and butterfly-filled meadows.
Live Americana music will be performed by a pair of Philadelphia bands — Man About a Horse and Sparkle Pony.
With donations from Victory Brewing Company, all "Roots and Bluestems" ticketholders will receive two free drinks. Additional beer will be available for purchase, along with a variety of food truck fare.
There is never a lack of events on Chester County annual schedule of equestrian activities. They usually start when the weather gets warm and end when the temperatures drop in late autumn.
With the 2017 season approaching its conclusion, one of the final events on the calendar is slated for this weekend — but it may be one of the most anticipated, with many local competitors.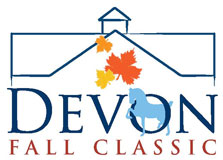 Now through September 17, the Devon Horse Show (Lancaster Avenue, Devon, 610-525-2533, www.devonhorseshow.net) is hosting the Devon Fall Classic Festival — an annual fall event that is very popular.
Equestrian competition highlights are $25,000 Devon Fall Classic and Low Adult Classic, High Adult Classic, Low Children's Classic, High Children's Classic, Pony Jumper Classic, Low Junior Classic and Low A/O Classic.
The festival part of the event features the Midway with a variety of amusement rides. There will also be pony rides, a petting zoo, amusement games, specialty shops and boutiques, and a special plant sale on Sunday at 5 p.m.
Live entertainment will be provided by Jessica Ivey along with Blue Sky Band & Deck on September 16 and Greg Davis & Wally Smith on September 17.
Tickets are $5 for adults, $3 for seniors and $2 for children. Open bench seating is available around the rings on a first-come basis.
In the western part of the United States, rodeos are fairly common. Rodeo action takes place every weekend in just about every western state. But, in the eastern part of the country, live rodeos are not a common occurrence.
But — If you want to catch a live rodeo performance locally, you can do it this weekend.
Now through September 17, the Liberty Pro Rodeo is being staged on the grounds of the LuLu Temple (5140 Butler Pike, Plymouth Meeting, 800-898-LULU,http://libertyprorodeo.com).
The 29th Annual Liberty Pro Rodeo features professional rodeo cowboys and cowgirls from all over the country competing in their respective events including bull riding, barrel racing and saddle bronco riding. At this year's rodeo, competitors from the national level as well as those from the local First Frontier circuit will compete for thousands of dollars in prize money.
The gates open at 6 p.m. and the rodeo gets underway at 7:30 p.m. on Friday. On Saturday, there are two shows with gates opening at 10 a.m. and 4:30 p.m. and show times at noon and 6 p.m. On Sunday, the gates open at 12:30 p.m. and show time is scheduled for 2 p.m.
There will be live entertainment each day with Valerie West on September 15, the Sara Spicer Band on September 16 and Julia Zane on September 17.
There will also be a number of concession booths with a wide array of carnival food, including funnel cakes, meatball sandwiches, hot dogs, cotton candy, ice cream, nachos and cheese, snow cones, pizza, walking tacos, popcorn, French fries, pickle-on-a-stick and soft pretzels.
Tickets are $24 for adults and $12 for children (age 11 and under).
This is the time of the year when you can treat your taste buds to a wide array of authentic cuisines from around the world and never have to step foot inside a restaurant.
When autumn arrives, there are ethnic food festivals almost every weekend. The schedule for the next week has events representing Germany, Latin America, Poland, Brazil and Greece.
The 40th Annual Greek Affair at St. Luke's Greek Orthodox Church (35 North Malin Road, Broomall, 610-353-1592, www.st-luke.org) is running from September 20-24.
The free festival focuses on food — tasty Greek main dishes such as moussaka (eggplant dish), shish-ka-bob (meat and vegetables on skewers) and placki (fish) and Greek dessert treats including baklava (phyllo, nuts and honey) and kataifi (shredded wheat and nuts).
Other activities at the free popular annual event are midway rides, vendors with crafts and Greek items, live music by Greek-American bands and folk dancing demonstrations. Additionally, the Taverna will be open from 9 p.m.-midnight on Friday and Saturday.
On September 17, visitors to the Great Plaza at Penn's Landing (Delaware Avenue, Philadelphia, www.delawareriverwaterfront.com) will be able to celebrate Brazilian Independence Day during Brazilian Day Philadelphia.
With dancing, music, food and souvenirs, this free, family-oriented event will focus on the best of Brazilian culture.
From 1-7 p.m., the Great Plaza at Penn's Landing will be transformed into a Brazilian street fair. The annual festival showcases Brazilian dance and music styles such as samba, capoeira, forro, pagode and samba-reggae.
There will also be a wide array of vendors will be selling Brazilian merchandise and traditional cuisine such as Feijoada and Polenta.
Brazilian Day Philadelphia is the celebration of the Brazilian Independence Day — the day that Brazil formally withdrew from Portugal just under two centuries ago.
The mission of Brazilian Day Philadelphia is to celebrate the wonderful culture and traditions of Brazil and to share with the public the diverse ethnic heritage that makes Brazil unique and rich in cultural pride.
Feria del Barrio (http://feria.tallerpr.org), which is one of Philadelphia's largest celebrations of Latino arts and culture, will take place on September 15 from noon-7 p.m.
The free, all-ages event features top-flight Latin acts. Visitors can enjoy Latin music and dancing, Latin American food treats and vendors with handmade arts and crafts for sale.
The popular annual festival will be held along the sidewalks of the historic Centro de Oro neighborhood on North Fifth Street between Huntingdon and Somerset streets.
You can enjoy the tastes of Germany this weekend without ever leaving the tri-state area.
The Delaware Saengerbund's Oktoberfest (Saengerbund festival grounds, 49 Salem Church Road, Newark, Delaware, 302-366-9454, www.delawaresaengerbund.org) is running from September 15-17.
The Delaware Saengerbund's festival is a traditional Munich-style Oktoberfest featuring a wide array of tasty German food delicacies, including Bratwurst, Weisswuurst, soft pretzels, Rollmops (marinated herring served with rye bread), Kartoffelsalad (potato salad), sauerkraut as well as dessert items such as Torten and traditional plum cake.
On September 15, the opening parade will be held at 7 p.m. The lid-lifting event features the "Muenchner Kindl" (Munich Child — the symbol of the city of Munich) who is dressed in brown monk's garb with golden stripes, similar to that of the Benedictine order (founders of the City of Munich).
The "Enzian Volkstanzgruppe", the Bavarian dance group of the Delaware Saengerbund, will entertain throughout the three days of the festival.
When the EVTG is not dancing, German music will be provided by "Almwind" on Friday and Saturday nights and again on Sunday afternoon. Additionally, "Heidi and Heimat Echo" will perform on Saturday afternoon.
There will also be concessions with an array of imported German gifts and souvenirs, as well as Oktoberfest souvenirs and Bavarian specialty clothes. Included in the admission price of $8 are unlimited free amusement rides.
Hours are 5-11 p.m. on Friday, noon-11 p.m. on Saturdays and noon-6 p.m. on Sunday.
The 10th Annual Boyertown Oktoberfest (Municipal Parking Lot, Reading Avenue, Boyertown. 610-369-3054, www.boyertownoktoberfest.com) is scheduled for September 15 and 16 The event will kick off with a "Homecoming Celebration" on Friday evening with karaoke and live music.
Activities on September 17 include the tapping of the ceremonial keg, German music and entertainment, food, and wine and beer. Live entertainment will be provided by Red Headed Stepchild, MudPuppy and the Auerhahn Schuplatter Dancers.
Hours are 5-9 p.m. on Friday, 11 a.m.-9 p.m. on Saturday. Wristbands are $5 per day.
The Philadelphia Zoo (3400 West Girard Avenue, Philadelphia, www.philadelphiazoo.org) is presenting its annual Oktobearfest on September 16 from 5-8 p.m.
Oktobearfest is a craft beer festival fundraiser highlighting local breweries. There will be more than 45 beer stations with two styles of beer at each and food trucks vending throughout the Zoo.
Many of the Zoo's first-class animal exhibits are open that evening for guests to enjoy. The event also features live music, games and activities.
General Admission tickets are $55 and include admission to the Zoo, souvenir tasting cup, unlimited beer sampling and complimentary shuttle service to and from 30th & Market Street (across from Amtrak 30th Street Station). Non-drinker tickets are $35.
If you like meat-heavy Eastern European cuisine, you'll also like St. Hedwig's Polish Festival (Frawley Stadium parking lot, Wilmington Riverfront, Wilmington, Delaware, 302-594-1400, www.polishfestival.net) which from September 18-23.
The 60th annual staging of the festival offers a variety of Polish treats including placki (pancakes), pierogis (dough filled with cheese and/or potato, holubki (stuffed cabbage), kielbasa (sausage) and chruschicki (bow cookies).
The free festival will feature a full slate of live entertainment featuring Eleanor & The Roosevelts on September 18, Polka Serenaders on September 19, John Stevens' Doubleshot on September 20, TKO on September 21, Melody Sounds III Band on September 22 and The Golden Tones on September 23.
The Midway, which is a large full-scale carnival midway with more than 20 rides along with a variety of amusement games, will open at 6 p.m. each night and at 3 p.m. on September 24.
One of the most popular annual events at the Hagley Museum and Library (Route 141, Wilmington, 302-658-2400, www.hagley.org) is the Hagley Car Show.
The historic site, which is located in Delaware just a few miles south of Kennett Square, will host its 2017 Car Show on September 17 from 10 a.m.-4 p.m.
Visitors to the show will be able to browse the site and check out more than 500 antique and restored cars that date from the early 1900s-1980s. The show features vehicle parades, motoring music, video and go-kart racing and a festival food court. Activities are on Hagley's upper property.
Tickets for the Car Show are $10 for adults and $5 for children (ages 6-14). Admission is free for Hagley members and children five and under. The event will be held rain or shine. Visitors are instructed to use Hagley's main entrance off Route 141.
The Rittenhouse Square Fine Arts Show, one of the city's top craft fairs, is scheduled for this weekend. Now through September 17, the Fine Arts Show will have with top-caliber vendors lining the streets all around Rittenhouse Square (18th and Walnut streets, Philadelphia, http://www.rittenhousesquareart.com/).
Founded by artists in 1928, and run by a board of artists today, the Rittenhouse Square Fine Art Show is the oldest outdoor art show in the country.  Steeped in rich history and tradition, there is absolutely no other show like it.
Twice a year, professional artists from across the nation — and occasionally from other countries — convene in the scenic park in Center City to share their art with Philadelphia right here in Rittenhouse Square.
The Fine Arts Show, which is free and open to the public, will focus on hand-crafted jewelry, contemporary furniture, functional and decorative pottery, designer clothing, fine porcelain, blown glass, limited edition photography, sculpture, paintings, watercolors, oils, graphite and pastels.
Fair hours are 11 a.m.-7 p.m. on Friday, 11 a.m.-6 p.m. on Saturday and 11 a.m.-5 p.m. on Sunday. Admission is free. Street and garage parking is readily available.
If you are thinking about buying jewelry or gemstones for someone on your shopping list and want to get an early start with your holiday shopping, you'll find a lot of gift ideas under one roof this weekend at the Greater Philadelphia Expo Center (100 Station Avenue, Oaks, 484-754-EXPO, http://www.phillyexpocenter.com.)
From September 16-18, the exhibition space is hosting the International Gem & Jewelry Show. The event will feature exhibitors from around the world who will be presenting a wide array of first-quality items at reasonable prices.
Visitors to the show will be able to shop for diamonds, silver jewelry, colored gemstones, watches and gold items in a wide range of prices — from $5 items to magnificent works in the $500,000 range.
The huge selection of jewelry will include rings, necklaces, earrings, pendants, bracelets and custom settings. The show offers one-of-a-kind jewelry creations, exotic gems, beads, pearls, exquisite fine jewelry, estate collections and much more.
Featuring more than 150 booths, the event will showcase an amazing variety of beautiful jewelry — all in one place. Visitors to the show also have the opportunity to bring along their own pieces of jewelry for on-site services such as jewelry sizing, cleaning and repair.
Show hours are noon-6 p.m. on September 15, 10 a.m.-6 p.m. on September 16 and 11a.m.-5 p.m. on September 17. Tickets for the event are $6.
The Greater Philadelphia Expo Center will offer more shopping activity this weekend as it is also hosting the Pennsylvania National Quilt Extravaganza now through September 17.
The event, which is billed as "the largest and most prominent textile arts event on the East Coast all under one roof," has been around so long that it now uses Roman Numerals to designate its vintage. This year's show is the Pennsylvania National Quilt Extravaganza XXIV.
On exhibit at the Extravaganza will be more than 600 quilts and garments presented in gallery style. There will also be more than 200 vendor booths with items including completed quilts and garments as well as the supplies and equipment used in making them.
The Pennsylvania National Quilt Extravaganza will also offer a wide array of lectures and workshops presented by some of the top professionals in the field of quilting and the textile arts.
Show hours are 10 a.m.-6 p.m. on Friday and Saturday and 10 a.m.-4 p.m. on Sunday. Tickets for adults are $15 on Friday and Saturday and $13 on Sunday. Children under the age 16 are admitted free.
The Kitchen Kettle Village's "Tailgating Festival" is scheduled for September 15 and 16 from 10 a.m.-6 p.m. each day at Kitchen Kettle Village (3529 Old Philadelphia Pike, Intercourse, 800-732-3538, http://www.kitchenkettle.com).
Special activities include "Whoopie Pie Filling Contest," balloon twisting for the kids with the "Balunguy," sampling locally-made apple cider from Kauffman's Fruit Farm, touring a sports-themed scarecrow display and watching a "Tailgate Parade" through the Village.
The "Tailgate Parade," which starts at noon, features the Pequea Valley Band, cheerleaders and other special groups.
Live entertainment is scheduled with continuous performances throughout the day by the Rampart Street Ramblers Band, Geist, The Conestogans and Summit Hill.
There will also be a "Tailgate Games" area featuring a bounce house, inflatable basketball hoop shoot, face painting and more. This area has a $5 entrance fee with all funds raised benefitting local sports teams and booster clubs.
This weekend, it's time once again for the Annual Scarecrow Festival at Peddler's Village (Routes 202 and 263, Lahaska, 215-794-4000, www.peddlersvillage.com). The festival hours are 10 a.m.-6 p.m. both days.
Peddler's Village's Scarecrow Making Workshops on the Street Road Green have been a family favorite for decades. The workshop fee of $30 (maximum group of 4 people) includes step-by-step instructions and building materials.
Participants can choose from a variety of clothing decorations and use plenty of straw to construct their very own life-size scarecrow to take home. Workshop times are 10 a.m., noon, 2 p.m. and 4 p.m. on both Saturday and Sunday.
Pumpkin Painting will take place on the Street Road Green on Saturday and Sunday from 11 a.m. until supplies run out.  Brushes, paint and pumpkins will be provided and a nominal fee will be charged based on pumpkin weight.  No reservations are needed for this first-come, first-served activity.
Visitors can also stroll around the Village to see the Scarecrow Competition and Display, which showcases more than 100 creative and colorful scarecrows. The Scarecrows are on outdoor display through October 29.
The public is invited to vote for the winners. Ballots are available in all shops and restaurants. The ballot boxes are located in the Hospitality Center at the Cock 'n Bull, Giggleberry Fair, and Buttonwood Grill.
On September 15 and 16, Linvilla Orchards (137 West Knowlton Road, Media, 610-876-7116, www.linvilla.com) is hostoing its annual "Arts, Crafts & Music Festival."
The event, which is scheduled for September 16 and 17, welcomes select local artists and crafts persons to gather and exhibit their work.
The annual show offers live musical performances and unique exhibitors for customers to browse a wide variety of woodcrafts, jewelry, photography and much more.
The live music schedule features Howlin' Blue, Wayside Shakeup and The TakeAways on September 16 and The Triple T's, The Ultimate's and The Whiskey Trail on September 17.
Visitors can also check out Linvilla's "Pumpkinland," which runs through November 5, features fairy tale characters from nursery rhymes along with a huge scarecrow and a really tall storybook.
Other activities include train rides, a straw bale maze, hayrides, pick-your-own apples and pony rides.
Another attraction, which runs from September 22-October 30, is "Hayride to the Witch's House." Admission is free and hayrides are $9 per person. There will also be "Harvest Hayrides" and "Autumn Moon Hayrides" starting later in September.
On September 16, Elmwood Park Zoo (Elmwood Park Zoo, 1661 Harding Boulevard, Norristown, www.elmwoodparkzoo.org) will be celebrating International Red Panda Day with "Pancakes with the Pandas."
The event starts with breakfast at 9 a.m. and continues with an all-day arts and crafts show.
Visitors to the event will also have the opportunity to stop by to say hello
to the zoo's red panda duo — Slash and Amaya.
This event coincides with International Red Panda Day, an event which aims to raise awareness about red pandas and the challenges they face in their natural habitats. The Red Panda Network organizes International Red Panda Day; they are an international organization whose mission is to ensure a secure future for red pandas in their native habitat, and support the people that depend on its home for survival.
Tickets, which include zoo admission for the day, are re $28.90 for adults and $21.90 for children. Children under 3 are admitted free.
On September 16, the Marcus Hook Preservation Society is presenting its Ninth Annual Pirate Festival from 11 a.m.-6 p.m. at 4 East Delaware Street in Marcus Hook (http://www.marcushookps.org/piratefestival.php).
This festival includes a full pirate encampment with period tents, demonstrations and showcases their wares, firearms, cannons and beer making.
The park area will feature games, food, live pirate music, face painting, pony rides, petting zoo, crafters, beer garden and more. All funds raised during this event go towards the ongoing restoration project of the historic Plank House, aka Blackbeard's Mistress's House.
The Marcus Hook Preservation Society are the owners and caretakers of this one of a kind, hand-sawn plank log house.
The Pennsylvania Renaissance Faire (Pennsylvania Renaissance Faire Shire, Mount Hope Estate and Winery grounds, Route 72, Cornwall, 717-665-7021, www.parenfaire.com) is hosting its "Pyrate Invasion" on September 16 and 17.
From 11 a.m. until 8 p.m. each day, the huge faire will be dedicated to swashbuckler fans – youngsters and adults.
Pyrate School for Nipperkins offers a chance for all young would-be buccaneers to learn how to look like a pyrate, talk like a pyrate and brandish a sword like a pyrate. Suggested for ages 11 and under.
The Four Corners Pyrate Treasure Hunt features a great pyrate treasure is said to have been buried in Mount Hope, and the King needs help retrieving it.
With Royal Dog Days, His Majesty has issued an invitation to the lover of dogs to join him and the Royal Hounds upon the Fairegrounds Saturdays and Sundays in September.
Admission is $31.95 for adults and $11.95 for kids ages 5-11.
Whether you're a faerie, pirate, gnome, princess, super hero, troll or kid, you are invited to enjoy games, stories, enchanted crafts, costume parades, and children's museum tours at the Faerie Festival at Rockwood Museum and Park (4651 Washington Street Extension, Wilmington, Delaware, 302-395-5652, http://www.nccde.org/737/Faerie-Fest).
The day also includes food trucks, merchants selling festive wares, and visits from special guests such as the Fairy Queen and other magical surprise guests!
Free activities include face painting, bubbles, bounce house, art on the rocks, story time, museum tours for children, costume parades, crafts, and performances by the Wilmington Ballet Academy of the Dance, Delaware Arts Conservatory, Delaware Children's Theater and a Troll-abration.
The event will run from noon-4 p.m. and features free admission.
September 15 will mark the official opening of "Cai Guo-Qiang: Fireflies" on the Benjamin Franklin Parkway, Philadelphia (http://www.associationforpublicart.org/project/cai-guo-qiang-fireflies/#opening).
The display, which is internationally-renowned artist Cai Guo-Qiang's largest public art project in the Unoited States in a decade, was commissioned by the Association for Public Art with Fung Collaboratives on the occasion of the Benjamin Franklin Parkway's centennial.
Running through October 8, it will feature 27 customized pedicabs adorned with hundreds of luminous colorful lanterns that will glide along the Parkway at night — drawing on memories of the traditional lantern festivals of the artist's childhood
Runs September 15 – October 8, 2017 on the Parkway, Free public rides in the pedicabs begin September 15 Thursdays through Sundays from 6-10 p.m. with one-way trips from Iroquois Park to Sister Cities Park and vice versa. Walk-ups are welcome and online reservations can be made.
On September 17, the 20th Anniversary Celebration of the Kalmar Nyckel will be held from noon-5 p.m. at the Kalmar Nyckel Shipyard (1124 East Seventh Street, Wilmington,http://www.kalmarnyckel.org).
The free event will feature tours, wood carving and cannon demonstrations, Wilmington Fire Boat, Water Taxi cruises on the Christina, historical reenactors, music and other activities for children.
For two decades, the Kalmar Nyckel, which has its home base in Wilmington, has been hosting riders all over the world – especially in Delaware.
A ride on the Kalmar Nyckel is a totally different from most tourist water rides.
The ship is a beautiful recreation of the original Kalmar Nyckel, which was built in Holland in the 1620s. Her mainmast is taller than a 10-story building and she carries 7,600 square feet of sail area and six miles of rigging.
The original Kalmar Nyckel was a Swedish-owned, three-masted armed pinnace that sailed from Goteborg, Sweden in November of 1637 and brought the first permanent European settlers to the Delaware Valley.
Carrying 24 settlers from four countries (Sweden, Finland, Holland, and Germany), she landed on the banks of the Christina River. The site, which became known as "The Rocks", can be visited at Fort Christina Park off Wilmington's East Seventh Street.
The Kalmar Nyckel made four documented round-trip crossings of the Atlantic, more than any other "settlers' ship" of the era. The original ship was lost in the late 1600s.
In 1986 a group of citizens established the Kalmar Nyckel Foundation to design, build and launch a replica of the Kalmar Nyckel at a shipyard adjacent to the original landing site.
The new Kalmar Nyckel was constructed there and was launched on September 28, 1997. She was commissioned on May 9, 1998 and now serves as Delaware's sea-going Ambassador of Good Will. She is a fully functional sail training vessel and has represented Delaware all over the country.