By Lele Galer, Columnist, The Times The big art weekend event this week is 68th Annual Chadds Ford Art Show, held at Chadds Ford Elementary School this Friday, March 24 from 7-10pm and Saturday March 25 from 10am-4pm. The Friday opening is for adults only, and is always a very fun party with donated delicious appetizers served by students and staff on cleverly made palette trays.
By Denny Dyroff, Staff Writer, The Times If you're looking for something fun to do on Monday, you have several good options — "Be Happy," celebrate the first day of Spring or get a free water ice at any of Rita's Water Ice locations around the area. It won't take much of an effort to do all three at the same time. The International Day of Happiness is March 20 — every year —...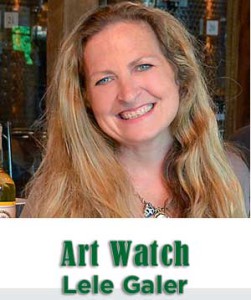 Still going strong after 67 years, top local artists featured By Lele Galer, Columnist, The Times The highlight of art this week is the 67th Annual Chadds Ford Art Show this Friday and Saturday, March 11-12. Chadds Ford Elementary School will host the Chadds Ford Art Show and Sale which provides a unique platform for Chester County artists to show both traditional and contemporary art work that are...