From Starfest to pro bicycling, there's something for just about everyone this weekend
By Denny Dyroff, Staff Writer, The Times
The Chester County Old Fiddlers' Picnic (Hibernia County Park, off Route 340, Wagontown, 610-383-2812, http://dsf.chesco.org/ccparks) is scheduled for August 8. Any participants who have been around since the inaugural staging of the event deserve special recognition because the Picnic is celebrating its 87th anniversary this year.
The 2015 edition of the festival will run from 10 a.m.-6 p.m. with Open Stage registration beginning at 9:15 a.m. Remington Riders, the Old Fiddlers House Band, will kick things off with a performance from 10-11 a.m.
When Remington Riders' set concludes, a constantly changing lineup of individuals and groups will take the stage and perform for the audience. Solo acts are allotted 10 minutes on stage while groups get as much as 20 minutes to perform.
The primary source of live entertainment will be the sounds emanating from the stage but there will also be plenty of other musical offerings throughout the park — especially Fiddlers' Field. In the wooded areas near the stage, there will be impromptu jams taking place throughout the day. Musicians of all ages are invited to stroll along the lane and join in with other musicians to make fresh, live music of their own.
The festival features a full slate of fun activities including square dancing, country line dancing, wagon rides and kids' activities. Guided tours of Hibernia Mansion, the 19th century Ironmasters' home will be available at 1, 2, 3 and 4 p.m. A donation of $3 per person is requested for the tour.
There will also be a large number of vendors with crafts, beverages and food items such as BBQ, sandwiches, ice cream, fries, funnel cakes, smoothies and more. Lawn chairs and blankets are encouraged. Tents, canopies and alcohol are prohibited. There will be free admission but parking is $5 per car.
Another opportunity for outdoor music can be found for a few more weeks at the Shipyard Summer Concert Series (Dravo Plaza, Justison Street, Wilmington Riverfront, Wilmington, Delaware, 302-425-4890, www.riverfrontwilm.com).
This free concert series is held on Thursday evenings from 7-8:30 p.m. under the colored cranes at Dravo Plaza which is located on Justison Street next to the Shipyard Shops.
On August 13, Tony Sands will present "Frank Sinatra 100th Year Birthday Bash."
On August 20, visitors will be treated to a concert of Latin Jazz, Salsa and Latin Swing by the Karen Rodriguez Latin Jazz Ensemble. On August 27, it will be time for the Motown and R&B sounds of Alfie Moss & the Dexter Koonce Project.
If you get smacked in the face with a tennis racquet, you'll probably see stars. If you run face-first into a plate glass sliding door, you'll probably see stars.
If you attend the special event at Hopewell Furnace this weekend, you'll probably see stars — and it will be a lot less painful.
On August 8 from 5:30-11:55 p.m., the ChesMont Astronomical Society is hosting "Starfest 2015" at the Hopewell Furnace site (2 Mark Bird Lane, Elverson, http://www.chesmontastro.org, 610-582-8773)
Those attending will be able to view the nighttime sky using society members' telescopes and live view star cameras. Public viewing of the sights found in the Milky Way will be available through more than 20 amateur and high-end telescopes.
The program will feature speakers, astronomy presentations, and activities for kids. The gates will open at 5:30 p.m. for solar observation and telescope setup with the Kids Corner educational activities slated to run from 6-7 p.m.
At 7 p.m., Dan Acker, president of the ChesMont Astrological Society, will talk about the evening's events, give a little history on CAS, and present an update on the Hopewell Big Woods Dark Sky Reserve.
One of the event's highlights will be a presentation by Dr. Robert Werkman titled "Darker Skies, Brighter Stars – Vacation Adventures from Dark Places." At 8:20 p.m., keynote speaker Peter Detterline, the director of the Boyertown Planetarium, will discuss his new role as Astronomy Ambassador to Chile.
Visitors are encouraged to bring a blanket, a lawn chair or even a picnic dinner. There will be door prizes (telescopes, binoculars and other related items) given away throughout the course of the evening. The rain date is August 9 with a back-up weekend set for August 15 and 16. Admission and parking are free but donations are encouraged.
In addition to nature's planetarium, there will be a criterium in the area this weekend.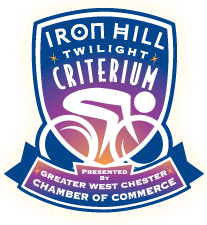 On August 8, West Chester will host the 10th Annual Iron Hill Twilight Criterium (downtown West Chester, http://www.ironhilltwilightcriterium.com ) with activities scheduled for the entire day. The Iron Hill Twilight Criterium is a professional cycling event that is part of the USA CRITS Championship series.
In this event, a large group of professional cyclists will race 60 laps around a one-mile circuit in downtown West Chester with the start and finish lines at Gay and High streets. The Amateur Men's Criterium is scheduled to start at 5:45 p.m. followed by the Pro Women's Criterium at 6:45 p.m. and the Pro Men's Criterium at 7:45 p.m.
The Rothman Institute Amateur Qualifiers will be held from 8 a.m.-3:45 p.m.  The "Market Street Block Party" will open at 4 p.m. and offer a variety of family fun activities including a kids' zone, food vendors and live entertainment.
The Benchmark Federal Credit Union Community Festival on High Street between Gay and Market, is a showcase for local businesses and Chamber members. Visitors can interact with event sponsors as well as some of the region's most engaging companies. Booths include health and fitness offerings, home improvement vendors and service providers, food and beverage concessions and non-profit agencies. The event is free and open to the public.
Warm weather took awhile reaching the area this year and that has delayed the peach crop — but only by a few weeks. That means that now is time for peach festivals.
This weekend, free peach festivals are on the calendars of both Linvilla Orchards (137 W. Knowlton Road, Media, 610- 876-7116, www.linvilla.com) and Peddler's Village (Routes 202 and 263, Lahaska , 215-794-4000 , www.peddlersvillage.com).
Linvilla's Peach Festival is scheduled for August 8 from 10 a.m.-4 p.m. At 10:30 a.m., a full slate of games will begin — including "Fruit Monster Game" and "Hula Hoops." At 10:45 a.m., there will be a live "Makin' Music" performance by Sandi.
"Story Time" is set for 11 a.m. with a reading of "Goldi Rocks and the Three Bears" by C. Schwartz followed by a stage appearance at 11:30 a.m. by Honey Bear. Another Makin' Music performance is scheduled for noon with Dana and then Handyman Rob will take the stage at 1 p.m.
There will be an "Instrument Play Along" at 1:30 p.m. and then the stage will be turned over to Dr. Duck at 2 p.m. followed by the No Signal Band at 3 p.m.
Peddler's Village's 2015 Peach Festival, which will be held August 8 and 9, will feature a sidewalk art show as well as live music, a stilt walker and the always-entertaining pie-eating contests. As usual, there will be peaches served in all sorts of tasty variations.
Live music will be performed by The Overtones, Acoustic Road, Tony Alosi, Diablo Sandwich, the Wayoutz, Toby Mochel and Lenny G & the Soulsenders on August 8 and by Rendition, The Takeaways, The Mango Men Band and Mike Brill on August 9.
The site's annual Peach Festival and Sidewalk Sale will run from 10 a.m.-9 p.m. on August 8 and 10 a.m.-6 p.m. on August 9, 10 a.m.-6 p.m. Admission and parking are free and the event will be held rain or shine.
If you're travelling to central Bucks County for Peddler's Villages's Peach Festival, you might want to also check out the annual New Hope Car Show (New Hope-Solebury High School, Bridge Street, New Hope, 215-862-5665, www.newhopeautoshow.com) on August 8 and 9.
The New Hope Car Show is really two separate automobile shows. So, if you want to see all of the cars, you'll need to come both days this weekend because there is a different show each day. This year's show celebrates the convertible.
The well-attended annual show features a different lineup of automobile categories on display each day. Both days will feature "Senior Cars", all of which were national prize winners from 1985 on back.
The line-up for August 8 includes seven classes of domestic makes classified by decade from the "Cars of the Twenties to the "Cars of the Eighties." Some of the other featured categories are antique trucks, high performance production cars, professional specialty cars, antique autos, fire engines, vintage racing cars and Woodies.
The lineup for August 9 features antique motorcycles, foreign exotic cars (Aston Martin, Lamborghini, Ferrari, Pantera, Maserati, DeTomaso), classic cars recognized by the Classic Car Club of America, historically preserved originals, foreign racing cars and production models (through 1985) of Chrysler, Plymouth, Ford, Lincoln, Mercury and all makes and models of General Motors.
Because the show is conducted on school grounds, consumption of alcoholic beverages and the use of tobacco products in any form are strictly prohibited at all times.
Admission to the show is $5 for adults and $3 for seniors (age 62 and older). Children under 12 accompanied by an adult are free as are active duty military and their dependents. Parking is $5.00.
On August 8, it will be time for the 11th Annual Valley Day. The event, which is presented by Valley Township, will be held on the grounds of the Highlands Corporate Center (Airport Road, Valley Township, 610-384-5751, www.valleytownship.org).
The popular annual festival features a wide array of family activities including petting zoo, rock climbing, a free health fair, face painting, displays of fire company equipment, mobile game station, pony rides and live entertainment.
Many of the outdoor festivals that are staged in this area during the summertime look at history and have a long history of their own.
At trip to the Goschenhoppen Folk Festival (Henry Antes Plantation, Colonial Road, Upper Frederick Township, 215-234-8953, www.goschenhoppen.org) is a trip way back in time — back to the 18th and 19th centuries. The popular annual festival, which is scheduled for August 7 and 8, is a long-running event that is celebrating its 50th anniversary this year.
The Goschenhoppen Historians presented the inaugural Goschenhoppen Folk Festival in East Greenville 50 years ago and it has steadily evolved into a cherished summer tradition in eastern Pennsylvania.
The 2015 Goschenhoppen Folk Festival, which has been honored as one of the premier noncommercial folk festivals in the country, will be staged on August 7 from noon-8 p.m. and August 8 from 10 a.m.-6 p.m. at the Henry Antes Plantation. Admission is a $12 donation for adults ($18 for a two-day pass) and a $3 donation for children (ages 6-15).
The festival, which honors the oldest existing Pennsylvania German community in the United States, maintains a strictly traditional atmosphere. There are no amusement games or rides, no commemorative t-shirts or beer mugs, no modern snacks, no ATM machines and no Wi-Fi.
The theme for this weekend's festival is "Pennsylvania German Decorative Arts."
This year's festival will feature over 400 craftsmen presenting live demonstrations of more than 150 skills of the 18th and 19th centuries.
Dressed in authentic costumes of the periods (many of which are loaned from the Historians' extensive wardrobe), the participating artisans use authentic tools in recreating traditional home skills, trades, pastimes, foods and folk music. The Historians also display the area's largest collection of traditional foods, crafts, trades, music and folk itinerants.
There will be a variety of old-fashioned foods and Pennsylvania Dutch meals available for purchase at the festival — everything from full dinners to chow-chow and from red-beet eggs to faschnachts (doughnuts served with molasses). The list of tasty beverages for sale includes raspberry shrub, lemonade and birch beer.
On August 8 and 9, the Academy of Natural Sciences (1900 Benjamin Franklin Parkway, Philadelphia, 215- 299-1000, www.ansp.org) is hosting an annual event that promises to be a lot of fun — unless you suffer from entomophobia (fear of insects).
The Academy's Eighth Annual "Bug Fest" features live insects representing 60 different species along with a large and impressive sampling of specimens from the Academy's world-renowned Entomology Collection — a collection that features more than four million insects.
Hundreds of live invertebrates will be on display throughout the museum. — beetles, true bugs, millipedes, centipedes, scorpions, stick insects, cockroaches, caterpillars, tarantulas and other spiders, and more. Visitors can check out live invertebrates' "gross factors" as they examine blister beetles, venomous spiders and scorpions, millipedes, grasshoppers, and stinkbugs.
Some insects do bad things. There are those who spread diseases such as West Nile Virus. And, some insects — like the emerald ash borer — damage plants. Entomologists from the Academy and the American Entomological Society will be on hand to answer questions about these topics and also to give walking tours outside the museum in search of bugs.
The list of featured attractions includes "Bug-1-1," "Roach Race 500," "Bug Picasso," "Live Invertebrate Stage Show," "Bog Yoga," "Crafty Critters," "Bug Walks," "Meet the Entomologist" and "Bug Appétit."
 "Bug Fest," which is free with museum admission, will be open from 10 a.m. until 5 p.m. both days. Museum admission is $17.95 for adults and $13.95 for children (ages 3-12).
Bethlehem's Musikfest (downtown Bethlehem, 610-332-1300, www.musikfest.org) is a special event — an event that is more than just another popular summertime festival in the Lehigh Valley.
Over the years, Musikfest has established itself as one of America's top annual music festivals an event that offers big name headliners as well as a wide variety of folk, rock, pop and ethnic music acts. It also sports some impressive numbers.
The festival, which is celebrating its 31st anniversary this year, features free music performances on most of its indoor and outdoor stages. Musikfest presents over 300 live musical performances and draws over one million people to the Lehigh Valley every August.
The Sands Steel Stage at PNC Plaza is the main concert stage at Musikfest and features national touring acts with tickets are required for all shows.
The lineup includes The Flaming Lips (August 7), Culture Club (August 8), O.A.R. (August 9), Jerry Seinfeld (August 10), Reba (August 11), ZZ Top (August 12), 3 doors Down (August 13), Darius Rucker (August 14), Snoop Dogg (August 15) and Alice in Chains (August 16).
The will also be a multitude of free concerts with acts such as Lovebettie, Nalani & Sarina, Reef'd, Leggy, John the Conqueror, Lil' Ed and the Blues Imperials, Spuyten Duyvil, Cha Wa, Christine Havrilla & Gypsy Fuzz, Los Straitjackets and the African Benga Stars.
Musikfest is much more than just festival offering a wealth of music. It also features interactive arts and theater activities for children along with a large number of concessions offering a wide array of food and beverage treats.