Maybe it's not the people you date, but your approach
By Nancy Plummer, Columnist, The Times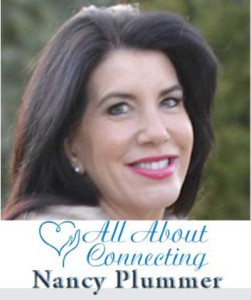 Answer these questions honestly:
Do you pick out men to date from online websites just from their first profile picture?
Do your friends or family tell you you're too picky, but you tell them you just have high standards?
Have you ever been on a date and were worried that someone you know may walk in and see you with him and you were embarrassed by what he was wearing?
Have you ever refused to date someone just because he was "too short"?
If you answered yes to any of the questions above, it's time to look in the mirror.
If you have been having trouble with dating, the problem may not be the men…it could well be you.
In this world where Hollywood tells us that the sweet quirky girl gets the successful, gorgeous guy, it's easy to see why we expect to marry a guy to like George Clooney. However, with that lofty, unrealistic expectation, you've probably passed up a great guy just because you didn't like the way he dressed.
You've been looking for perfectionism, yet with age should come the wisdom of knowing that there is no such thing as perfection. Moreover, your attitude is keeping you from finding a good, nice, normal man. Rather than caring about his integrity, humor, family values, and goals, you've been more concerned about finding someone who will make you look good.
If you do want to find a partner, it might be time to take a new approach to dating.
First, try dating men that have qualities you are looking for. At All About Connecting, we actually pick out men for our clients by choosing criteria such as education, salary, number of children, and religion, without showing their pictures. Many of our clients were surprised themselves, that when they were open to the process, they did actually like the men, despite the way they dressed. What we remind our clients, is that if they don't like the way they dress, they can easily remedy the situation by taking him shopping. However, if they don't like a man's integrity, there isn't anything one can do about it. In fact, in the last six months, a few of our clients married men that they met by having us pick them out for them just by reading their profile and without seeing a picture until just before they met. Of course when they met the men there were some aspects they didn't appreciate, such as being overweight, or a bad haircut, or poor attire, but the men cared enough and were willing to make these little changes out of love and respect.
Second, try choosing just three criteria when searching for a guy. Okay, you like educated men – that's one "non-negotiable" that you can achieve by searching for men with a Masters or PhD. You only want to date Christian men – that's your second "non-negotiable." You want a man that wants to have children – there's your third and final "non-negotiable." By limiting your number of criteria, you'll find you have a lot more potential suitors to go out with, and that's going to increase your odds of finding a partner. As I'm sure you've heard before, it really is a numbers game.
Third, keep in mind your long term goal. If you are looking to get married and have children, keep your priorities in line. Focus on dating men who exhibit good family values, who express their desire to get married and raise a family, and certainly show you respect. Remember to ask questions on your dates pertaining to his family background, his education, and his aspirations.
Women continuously tell us they need to feel attracted to a man in order to date him. However, many women will also confess they've been attracted the "bad boys" more times than not. Sadly, most of us can't tell the difference between good attraction and bad attraction.
We at All About Connecting believe that when you start caring more for men for their qualities and not their looks, you will probably start feeling emotions you may never have felt before – compassion, empathy, kindness, and warmth. After all, most of us are really looking for love, respect, and happiness. We really do not want the turmoil of the "bad boy" relationship of yesteryears.
We hope you will give this new approach a try. After all, the worst that can happen is you start asking a lot of in depth questions and you realize what you truly want and don't want, while the best is that you find love and live happily ever after.