District forms outreach program for displaced Graystone Academy students
By Jamie Richard, Staff Writer, The Times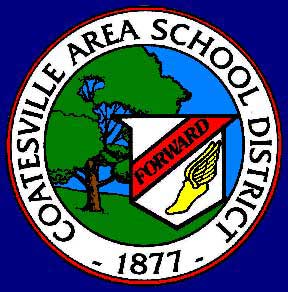 COATESVILLE –Middle school-age students left high and dry by the sudden decision by Greystone Academy to drop grades 6 through 8 will be warmly welcomed by the Coatesville Area School District, which is planning an aggressive effort to bring the roughly 100 displaced students into the district.
District officials announced the formation of the Coatesville Area School District Outreach Initiative at the CASD Board of Education meeting meeting Tuesday.
The initiative was formed in response to the recent events at Graystone Academy Charter School.  Approximately two weeks ago, Graystone's board voted to eliminate grades 6-8 for the 2012-2013 school year, effectively ending its middle school program.
According to Coatesville Superintendant Richard Como, the decision was made without any notification to the CASD.  More than 100 students were displaced as a result of Graystone's decision; Como stated it was the goal of the initiative to bring these students back into the district.
"Coatesville will, and must, step forward to accept the responsibility abdicated by Graystone's callous decision," said Como.
As part of the Outreach Initiative, the district will host school tours and open houses, as well as directly contacting families to encourage them to visit district schools.  The district will have a registration booth at the "Celebrate Coatesville" event on Jul. 1 for prospective students and has made all district school principals and registration staff available for those interested in learning more about the CASD.
Como asserted Graystone's decision to cut the middle school program was motivated by an attempt to improve the charter school's PSSA scores.  A presentation led by Director of High School Education Dr. Angelo Romaniello indicated that Graystone's most recent PSSA scores were significantly lower than those of the CASD.
"In nearly every category Graystone's PSSA scores were well below state standards and lagged behind ours significantly," said Como.
The presentation indicated that Coatesville students performed almost 30% better in reading and 20% better in math than Graystone students.  Board member Joseph Dunn expressed his concern over these findings.
"That's criminal," said Dunn.  "Those kids are getting cheated."
After the presentation, Como reiterated his intent to bring the displaced students into the school district, as well as any kindergarten through 5th grade students currently attending Graystone Academy.
"Our students are not commodities or chips to be traded or cashed out," said Como.  "They are the community's most precious natural resource and though Graystone has decided to abandon them, the Coatesville Area School District and the Coatesville community will not."