To the Editor,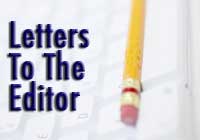 As the state representative for the 74th district, it has been my honor to fight in Harrisburg for taxpayers.  For the second year in a row, I joined a bipartisan coalition in Harrisburg against excessive income and sales tax hikes that would have penalized hard-working Pennsylvanians.  Democrats and Republicans voted together to hold the line on taxes, while funding our schools at historic levels! 
As a teacher, coach and principal at Coatesville Area High School for over 40 years, I know first-hand the fiscal challenges facing our schools.  In Harrisburg, I have fought relentlessly for stronger and sustainable investments into our children's education.   The new state budget includes $ 11.7 billion for pre-kindergarten through high school education – the highest investment in Pennsylvania history!  That's $200 million more for basic education, $25 million more for Pre-K, $11 million more for special education, $49 million more for Head Start and $25 million more in Education Improvement Tax Credits.  This continues our forward momentum, but I will not stop fighting for stronger investment and more resources for our teachers and students year after year.
Recently, Governor Wolf visited us in Coatesville to discuss the very troubling crisis of opioid addition.  I have consoled too many parents and heard too many stories of our kids dying from heroin running rampant in the streets, so I pledged to work with the Governor to fight it!  In the new state budget, we allocated $15 million to combat heroin and opioid addiction, and to fund emergency treatment and behavioral health services.  This crisis hits home for too many families in our district.
While the state budget process is challenging, complex and long, the citizens of the 74th District sent me to Harrisburg to make the tough decisions. While this new budget is not perfect, it is a fair, taxpayer-friendly compromise that provides record high education funding.  A repeat of last year's budget impasse would have been unacceptable. No one wants schools, senior centers or crisis centers to close because we were unable to reach a middle ground.   Working together with my colleagues on both sides of the aisle, I made sure that did not happen again this year!
Harry Lewis, Jr.
State Representative
74th District