By Denny Dyroff, Staff Writer, The Times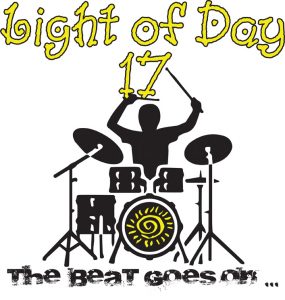 Last year, Philadelphia area finally had its own Light of Day event. Now, it's back for another year. On January 7, the World Café Live (3025 Walnut Street, Philadelphia, 215-222-1400, philly.worldcafelive.com) will host "Light of Day Philadelphia: Songwriters Up Close & Personal" – Philly's second installment in the "Light of Day WinterFest" series.
"Light of Day WinterFest," a multi-day festival that will bring over 150 music and comedy acts to 30 venues in three New Jersey cities, New York City and Philadelphia, has maintained a high profile with performances by Bruce Springsteen in 11 of the previous 16 years.
The Light of Day Foundation utilizes the power of music to raise money and awareness in its continuing battle to defeat Parkinson's disease and related illnesses such as PSP (Progressive Supranuclear Palsy) and ALS (Amyotrophic Lateral Sclerosis) within our lifetime. The Foundation's mission is to fund research into possible cures, improved treatments and support for patients who suffer from those illnesses, their families, and their caregivers to help improve their quality of life.
What began as a single concert in New Jersey has grown into approximately 70 shows in 13 countries on three continents including North America, Europe and Australia. The concerts and the organization began as a birthday party in November 1998 at the Downtown Cafe in Red Bank, New Jersey to celebrate the 40th birthday of artist manager and music industry veteran Bob Benjamin.
Benjamin had recently been diagnosed with Parkinson's disease, a degenerative disorder of the central nervous system, and in lieu of gifts, asked that donations be made to the Parkinson's Disease Foundation. More than $2,000 was raised that night.
The first official Light of Day concert was held at Asbury Park's legendary Stone Pony in November 2000 and primarily featured local, unsigned artists. The critically acclaimed Pittsburgh-based band Joe Grushecky and the Houserockers headlined the show, which featured a surprise appearance by Springsteen.
The roster of previous Light of Day performers includes Michael J. Fox, John Rzeznik (Goo Goo Dolls), Ed Kowalczyk (Live), Darlene Love, Southside Johnny, Jesse Malin, Alejandro Escovedo, Willie Nile, Garland Jeffreys, Jakob Dylan, Lucinda Williams, Badly Drawn Boy, Pete Yorn, Gary US Bonds and John Eddie.
The line-up for this weekend's "Light of Day Philadelphia: Songwriters Up Close & Personal" show features host/performer Ben Arnold, Eric Bazilian of the Hooters, Soraia, Chuck Prophet, Willie Nile, Jeffrey Gaines, Joe D'Urso, and Sharon Little.
Bazilian is a musician who needs no introduction to area music fans. A Philly Walk of Fame inductee, Bazilian is a singer/songwriter, guitarist, producer and multi-instrumentalist who co-founded Philly rock band The Hooters with collaborator and fellow Philly Walk of Famer Rob Hyman in 1980.
The Hooters are one of the most world-famous music acts to come from Philadelphia. They were the opening act at the U.S. Live-Aid Concert in 1985. They also performed at the Amnesty International Concert at Giants Stadium (1986), Harry Chapin's World Hunger Benefit at Carnegie Hall (1987), and Roger Water's "The Wall" in Berlin (1990).
The popular rock act toured the United States and abroad extensively and recorded multi-platinum albums with hits such as "And We Danced", "All You Zombies", "Day By Day", "Johnny B", "Satellite", "500 Miles", and "Karla With A K."
Bazilian has become internationally acclaimed as a songwriter, session musician, arranger, and producer for many artists – including Joan Osborne. In 1995, he wrote and produced Osborne's smash hit "One of Us," which received a Grammy Award nomination for "Song of the Year." He also has released three solo albums, the most recent of which was "What Shall Become of the Baby" in 2012.
The long list of artists for whom Bazilian has written songs includes Bon Jovi, Bif Naked, Ronnie Spector, Amanda Marshall, Ricky Martin, LeAnn Rimes, Cyndi Lauper, Journey and Midge Ure.
The Light of Day show at the World Café Live this Saturday will not be Bazilian's LOD debut. Last year, Bazilian was a performer on the European swing of Light of Day shows.
"I did Europe last year but this will be my first time performing with the Light of Day show in Philadelphia," said Bazilian, during a phone interview Wednesday afternoon from his home in suburban Philadelphia.
"It's a great tour. The camaraderie is great. The music is great. The audiences are great. And, the cause is great. I got involved in it through Joe D'Urso. The Hooters and Joe go back a long way. He opened for the Hooters in Sweden and Germany in 1983."
The Hooters have been very popular in Germany and Sweden ever since their early days. Bazilian has an even stronger link to Sweden,
"I just got back from Sweden yesterday," said Bazilian. "My wife Sarah is Swedish so we spend every summer and every other Christmas over there."
Bazilian also has been influenced by Swedish musicians – especially bands like Hedningarna, Nordman and Garmarna.
"In 1994, the Hooters played the Stockholm Water Festival (Stockholms Vattenfestival, an annual street festival that was held in Stockholm from 1991-1999)," said Bazilian. "We went to see Hedningarna perform. It changed my life to hear the sounds they got out of those instruments. That's why I have a hurdy-gurdy."
Bazilian is known for the wide variety of both common and unusual instruments he can play – including the melodica which was the inspiration for the Hooters' band name.
"For this show, it will be a writers-in-the-round kind of thing," said Bazilian. "We'll probably get to do three songs each. I carry an arsenal of instruments so I'll have my guitar, a few harmonicas, a recorder, a melodica and a Swedish mandolin, which us my main writing instrument.
"For my songs, I'll probably play the ones the fans want most to hear – 'And We Danced,' 'All You Zombies' and 'One of Us.' We'll all be playing together on each other's songs.".
Most of the artists on the bill have shared the stage before over the last few decades in Philly. For example, Bazilian and the Hooters also go way back with Nile. The veteran Philly-area troubadour collaborated on the Hooters' song "Washington's Day" from the band's "One Way Home" album back in 1987. Nile been a WinterFest performer for years.
Last year's WinterFest raised $525,000 — a record amount — to combat Parkinson's disease, topping the previous year record of $500,000, with the 16-year total approaching $4 million.
In 2015, Billboard Magazine presented the Humanitarian Award to Bob Benjamin and the Light of Day Foundation at the Billboard Talent & Touring Conference & Awards "for their 15 years of bringing awareness and support for Parkinson's disease through live music events." Benjamin, an artist manager and music industry veteran, has been living with Parkinson's since 1996, two years before he co-founded Light of Day with Executive Director Tony Pallagrosi, whose mother, Dolores, died in 2002 from the effects of PSP.
"Light of Day WinterFest 2017" will have two shows in New Jersey this weekend — January 6 in Montclair with Willie Nile, Chuck Prophet, Jeffrey Gaines, Joe D'Urso, Ben Arnold, Christine Martucci, and Rick Winow, and January 8 in Asbury Park with Guilty Pleasure, B Street Band, Best of the Eagles, Pat Guadagno & Tired Horses, The British Invasion Years, Soul Cruisers and Bobby Bandeira.
The "Light of Day WinterFest" will continue from January 10-16 at several venues in New York City and northern New Jersey. Some of the featured acts will be Jesse Terry, Dramarama, Hollis Brown, Albert Lee & Band, Joe Grushecky & The Houserockers, RAZ Band with Joey Molland from Badfinger, Rita Harvey, Tangier Blues Band, Boccigalupe & The Badboys, and Laura Crisci.
Video link for Eric Bazilian — https://youtu.be/re_cCw23bsw.
Showtime at the World Café Live is 7 p.m. Tickets are $20 in advance and $25 at the door. Other upcoming shows at the World Café Live are Squirrel Nut Zippers on January 5, In the Light on January 6, and Alejandro Escovedo on January 8.
Another area show on January 7 will feature two musicians who cite Jimi Hendrix as one of their primary influences. Greg Sover will headline the show at the Steel City Coffee House (203 Bridge Street, Phoenixville, 610-933-4043, www.steelcitycoffeehouse.com) with Nick Cianci as the opening act.
Sover, who grew up in Philly and attended William Penn High, is making a return appearance at Steel City. Back in August, the guitar ace held one of his "CD Release Parties" at the venue in Phoenixville followed by a headlining debut at World Cafe Live in Philadelphia in October. WXPN has been playing "Moment" from Sover's debut album "Songs of a Renegade" and the show at Steel City Coffee House this weekend will be an "XPN Welcomes" event.
"I've been doing a lot of playing lately," said Sover, during a phone interview Wednesday afternoon from his home in Philadelphia. "We had three very successful CD release parties – Steel City, World Café Live and The Puck in Doylestown. Right now, we're planning a tour and looking at playing at different festivals. We also have a show coming up at Havana's in New Hope."
The versatile musician has been making music for a while. But, it has only been recently that he has started taking his career to a higher level. Sover became fascinated with the guitar at age 13. His father taught him the French song "La Maladie d'Amour" and Sover took it from there. He taught himself how to play guitar, how to write songs and, eventually, how to sing.
"I was born in Brooklyn, N.Y. and my family moved to Philadelphia when I was 10," said Sover. "I was exposed to music when I was really young.  I had musicians on both sides of my family. My whole life I've had access to the guitar. With guitar, I started really knowing what I was doing when I was around 15. At the same time, I was playing electric bass at my church."
Sover says his music doesn't fit into one particular genre. It includes elements of "blues and rock with a dash of everything else."
He has been influenced by artists in multiple genres including Jimi Hendrix, Bob Marley, Stevie Ray Vaughn, Dwight Yoakam, Jay-Z, and Gary Moore (Thin Lizzy and others). Songwriting has been an outlet for Sover to express his struggles and passions and he believes that his songs strike a chord with his listeners.
Sover first attracted serious attention when he won the 2015 Hard Rock Rising competition at Philadelphia's Hard Rock Cafe. His development is due in large part to his band, which is comprised of three Philly veterans with extensive resumes – bassist and album co-producer Garry Lee, guitarist Allen James and drummer Tom Walling.
Lee, who has played with June Rich and The Rhythm Cats Revue, is currently the bassist in the Deb Callahan Band. Lee assembled the band for Sover — enlisting James and Walling, his long-time band mates in the Deb Callahan Band. Their cohesiveness as a unit enabled Sover to develop as an artist and take his music to the next level. 
"The band all started with Gary Allen," said Sover. "I played an open mic at the Grape Room and Gary was doing sound that night. Garry really helped me get my career going. I needed top level musicians and he brought them. It's been amazing working with Garry and I've really learned lot from these guys. Allen is one of my favorite guitarists ever."
Sover's favorite guitarist is a player who tops many musicians' "favorite guitarist" list — Jimi Hendrix.
"Jimi Hendrix is one of my major influences," said Sover. "I'm really influenced by a lot of the music from that era. The music of the 60s spoke about things. It was very political."
Those influences can definitely be heard on "Songs for a Renegade."
"We recorded the album at two studios — one in Center City Philadelphia and one in Mount Airy," said Sover. "We worked on it last November and stopped recording at the beginning of this year. When we finished, we had nine originals and one cover. The cover I did was 'Ain't No Sunshine' by Bill Withers.
"I've been doing some more recording and I'm going to have some new songs coming out soon. I'm in the studio now – but I have no intentions of putting out a new album anytime soon. I'll just put new songs up online when they're ready."
Sover has dedicated himself to his music career.
"I'm focusing on just music – and I'm making it work," said Sover. "I've been doing studio work and I've also been teaching. I'm devoiting my life to my music. Right now, music is my life."
Video link for Greg Sover — https://youtu.be/8LAygpzHyWM.
Nick Cianci, a guitarist/singer-songwriter from Malvern, is no stranger to Steel City Coffee House fans. He was a regular at Steel City with his high school band Riley Road, whose eponymous EP from 2012 got airplay on WXPN.
After graduating from Great Valley High School in 2014, Cianci headed to New York City to develop his music career and to pursue a degree at New York University. He is currently a junior in the music industry program at NYU's Clive Davis Institute of Recorded Music.
"I started playing guitar when I was nine," said Cianci, during a phone interview Wednesday from his family's home in Malvern. "I started guitar because I saw the movie 'School of Rock' with Jack Black. After I saw that movie, I begged my parents to get me a guitar.
"I began listening to albums from my dad's record collection. Jimi Hendrix was an early influence. I was also listening to Eric Clapton in Cream and Derek and the Dominoes, Paul Kossoff from Free, and a lot of blues guitarists like B.B. King.
"Other musicians that I listened to a lot were Warren Haynes, Derek Trucks, Rory Gallagher, John Mayer, Davy Knowles and Mark Knopfler. When I was in eighth grade, my band opened for Davy Knowles at the World Café Live."
When Cianci was 11, he enrolled in the School of Rock in Downingtown and began a seven-year career during which he played in more than 75 shows and was selected for three tours with the traveling School of Rock All-Stars.
"In the early days, my influences were blues and classic rock," said Cianci. "After that, I got more into songwriters and indie pop and less blues-influenced stuff. Right now, I'm listening to acts such as Pinegrove, Bon Iver, Gallant, Dawes and Blake Mills
Cianci formed the blues-rock trio Riley Road with bass player Brandon Walker and drummer Isaiah Weatherspoon six years ago and served as the principal songwriter, singer, and guitarist. Riley Road, which released its eponymous debut EP in 2012, won numerous music competitions (including the 2012 World Café Live Beta Hi-Fi Emerging Music Festival) and played at a variety of venues around the area.
Three years ago, the Great Valley grad was inducted into the Brotherhood of the Guitar, an international society of young musicians founded by iconic rock photographer Robert Knight and sponsored by Guitar Center, Fender, and Ernie Ball Strings.  In November 2013, he was featured in Guitar Center's monthly guitar buyer's guide as one of "Tomorrow's Guitar Heroes."
In late summer 2014, Cianci was chosen to support "America's Got Talent" contestants Miguel Dakota, cellists Emil and Dariel, and singer Quintavious Johnson in the final three rounds of Season Nine of the show – a gig that enabled him to perform live at Radio City Music Hall and in front of a national TV audience on NBC.  "Smoke in the Wind," his first release as a solo artist, has gotten regular airplay on WXPN and was nominated as "Song of the Year" in WSTW's 2014 "Homey Awards."
"Right now, I'm not performing with a band – just solo shows," said Cianci, who just finished a semester abroad in Berlin, Germany. "In my live shows, I perform some songs from when I was 18 as well as some that I just wrote last week. I have some of the songs online at Soundcloud."
Video link for Nick Cianci — https://www.youtube.com/watch?v=mnrfX6AIZOE.
The show at Steel City will start at 8 p.m. Tickets are $12 in advance and $15 day of show.
Other upcoming shows at the venue in Phoenixville are the Philadelphia Main Line Ukulele Group on January 8, the Steal Your Face Band on January 13 and Johnny's Dance Band on January 14.
The story of the Olate Dogs, who will be performing at the Sellersville Theater (24 West Temple Avenue, Sellersville, 215-257-5808, www.st94.com) on January 7 and the Grand Opera House (818 North Market Street, Wilmington, Delaware, 302-652-5577, www.thegrandwilmington.org) on January 15, is a story like no other.
It is a story that began on the streets of a poverty-stricken section of Santiago, Chile and reached the pinnacle of winning a season on "America's Got Talent" – and the $1,000,000 prize that was part of the win.
The Olate Dogs is an act that features Richard Olate, his wife Rebecca Olate, his son Nicholas Olate and a cast of approximately one dozen talented dogs –a high-energy, fast-paced theatrical act filled with acrobatic dogs and amazing pet tricks. The Olate Dogs use slides and jump rope as well as any playground expert. They fall into a conga line in perfect sync and perform flawless backflips.
"We travel 11 months a year," said Nicholas Olate, during a phone interview Wednesday afternoon. "We don't stop. We do a couple hundred shows every year."
Richard Olate is the second youngest in a family of 22 children.  His family was very poor and there were many times when they would not have enough to eat for days at a time. When he was still a pre-teen boy, he got a dog from the street and began training him.
Before long, he added a few more strays, trained them to do tricks and work together and developed an entertaining act. His older brother soon joined him and together they worked hard creating a very unusual dog act.  They spent the next few years traveling with different circuses throughout South America.
Rebecca's parents joined the circus when she was one year old.  Her father, David Smith was a national gymnastics champion who was enlisted to start a flying trapeze act. He and his wife Jean made a name for themselves in the circus world as top-flight trapeze artists.
Rebecca joined the act when she was five. Later, Rebecca's father built a cannon and still holds the Guinness World record for the longest cannon shot in history.  When Rebecca was 16, her father built her a cannon and she made that her career for 17 years.
Richard Olate met Rebecca Smith soon after he came to the United States. They fell in love and decided that they wanted to stay together. Rebecca retired her act and concentrated her attention solely on the Olate Dogs act. 
"My dad started the act in Santiago when he was 12," said Olate, who is also a singer working on his debut album of Latino pop music. "He came up to the states in 1989 when he was 31. That was always his dream. He brought his dogs with him. They went to Peru first and then came to America – to the Los Angeles area. Our family eventually settled in Texas – in Commerce, a suburb of Dallas.
"We have 17 dogs right now – 11 that perform in the show. Some of the older ones are retired but they still travel with us. We have tour busses and the dogs have their own trailer. We also have some new ones that we're teaching. We're always trying to add new things – but the format stays consistent.
"We're still getting dogs from shelters. My dad just looks for dogs that are hyper. It's incredible. They're always going to be hyper – but, you can train them. With our show, we can play theaters and we can perform at sporting events. It's about 50/50 with sports and theater."
The Olate Dogs will also be in the area on January when they perform halftime shows at both the men's and women's basketball games when the University of Pennsylvania hosts Yale University at the Palestra on Penn's campus.
While on tour, the Olate family spends much of its time supporting dog rescues and animal shelters — bringing awareness to the need for families to rescue and adopt stray dogs and pets.
Video link for the Olate Dogs — https://youtu.be/TUvf_GgsYNs?t=6.
The shows at the Sellersville Theater are scheduled for 10 a.m. and 1 p.m. on January 7. Tickets are $25.
The show at the Grand will take place on January 15 at 2 p.m. Tickets are $28.
Other upcoming shows in Sellersville are This Way to the Egress on January 5, Brand X on January 6, Boris Garcia on January 7, and Peter Asher on January 11.
Kennett Flash (102 Sycamore Alley, Kennett Square, 484-732-8295, http://www.kennettflash.org) will present Sharon Little and Josh Komorowski on January 6.
The Ardmore Music Hall (23 East Lancaster Avenue, Ardmore, 610-649-8389, www.ardmoremusic.com) will present the George Porter Jr. Trio on January 6 and the Stiltwalker Reunion show with special guests Jah People, Dave Coppa & Scrapple on January 7.
The World Café Live at the Queen (500 North Market Street, Wilmington, 302- 994-1400, www.queen.worldcafelive.com) will host Rising Appalachia on January 5, the Flamin' Caucasians on January 6, and Sonny Landreth on January 7.
Theatre of the Living Arts (334 South Street, Philadelphia, 215-222-1011, http://www.lnphilly.com) will host the "Lettuce: Mt. Crushmore Tour" on January 5.
The Tin Angel (20 South Second Street, Philadelphia, 215-928-0770, http://www.tinangel.com) will host Grey Eye Glances on January 6 and John Byrne and Patrick Mansfield on January 7.
The American Music Theatre (2425 Lincoln Highway East, Lancaster, 800-0 648-4102, www.AMTshows.com) will present "Dancing with the Stars: Live! – We Came to Dance" on January 5.