To The Editor,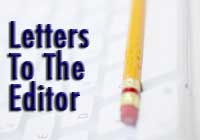 As of August 2016, the Teachers of the Coatesville Area School District have been working under an expired contract and have been negotiating since January 2016. Over the past 13 months, there has been very little movement by the School Board to find mutual ground with the teachers to reach a new, fair and equitable Agreement.
The teachers in Coatesville are the lowest paid in Chester County. Coatesville has the lowest starting salary in the county and, in comparison to surrounding Districts in the county, working conditions are difficult. What are some of the reasons why this happening?
New teachers who are hired in Coatesville get training and experience, then move on to another District where the pay is higher, the working conditions are better, and they are more appreciated. This is not a good deal for the district or its taxpayers. The taxpayers are not getting a solid return on their investment. If the District is unwilling to create conditions to maintain quality standards, then we will not retain the teachers that we train, but we will continue to lose teachers currently employed in our district.
Why is the School Board able to offer administration five-year contracts and strong raises yet will only offer the teachers a two-year contract with barely a raise—and the first year is already half over. The School Board would like the teachers to increase the amount we pay in benefits. The benefits that the teachers participate in are the benefits that all employees of the District participate in. If the District is looking to save money, why have they not considered changing benefits offered to all employees?   The School Board also hired an in-house solicitor, yet still pays for services from other law firms.
Why won't the district invest in its largest group of employees? We are the ones who work with the children of Coatesville day in and day out. We are the ones who see the daily successes and struggles of our students.
Not one teacher goes into this profession to become rich. A person becomes a teacher because they want to make a difference in a child's life, and in their community. However, teaching is a profession and no profession deserves to take massive pay cuts.
Please come talk to us on February 9 at 6pm. We will be hosting a Coffee with CATA at the Lutheran Church of the Good Shepard (107 S 17th Avenue Coatesville). All residents are welcome.
Audra Ritter
President, Coatesville Area Teachers Association 
ELA Teacher, Scott Middle school