By Nancy Plummer, Columnist, The Times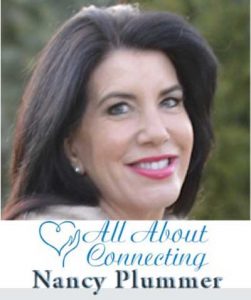 My dear Readers,
This is certainly the season of LOVE and as a Dating, Love and Life Strategist, I have never had a client that has inspired me more to help find the love and life one truly deserves. We all deserve love, and I feel so humbled and appreciative that I have been able to help hundreds of men and women find the love and life they've always dreamed of, yet this young man is such an inspiration to all of us, that I am asking you all to help Ryan find his Earth Angel.
Ryan, now 30, was born deaf and with some vision impairment, yet was determined from a very early age to try so hard and never quit. With the help and support from his loving parents and brother, Ryan pushed himself to limits that most of us would never dare. Ryan graduated with a Bachelor of Science degree in Information Technology from the prestigious Rochester Institute of Technology and has been very successful doing the work as a developer and work in Information Technology for over four years. Although born in Fort Lauderdale, Florida, Ryan now resides in Malvern, PA and wishes to stay there as he loves his career path and the Philadelphia area.
Moreover, Ryan loves flying and has had a myriad of amazing opportunities to be a passenger and even in the cockpit of so many planes, the McDonnell DC-9 being his favorite. He's been fortunate to have travelled extensively as well, and as Ryan wrote to me, "I love to travel and have visited many different states and countries. A few of my favorite trips include: Hawaii, Alaska, the United Kingdom, Czech Republic, France, and Germany. In addition to traveling, I am an aviation enthusiast. I enjoy taking various types of trips– day trips, short trips, mini vacations, and long vacations. I also enjoy the outdoors and am very appreciative of nature and the beautiful world we live in."
Being deeply spiritual and wishing to find a young woman who mirrors his Catholic beliefs, Ryan hopes to get married soon and have a family of his own. He loves going to Church with his friends as Mass always has great people, music, and homilies. Most importantly, Ryan intends to live his life to the fullest; a good job, a happy and loyal, caring and intelligent wife, a nice house, computers, travel and fabulous friends and family.
Please, check on the link below, and get to know Ryan a little better. I'm sure you'll agree with me that during this season of love, we can all play Cupid and help Ryan find his Earth Angel he deserves.
I look forward to hearing from you if you or anyone you know might be a potential match for Ryan. Please don't be shy.
Here's to Love!
http://allaboutconnecting.com/            All About Connecting Website
https://www.youtube.com/watch?v=s4fODPa4XJY – Ryan's video