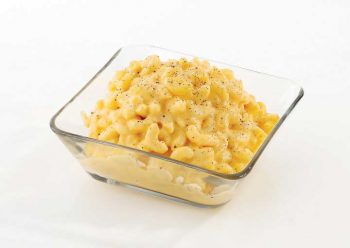 The 6th annual Chester County Mac-n-Cheese Cookoff, money raised supports Rotary initiative community projects, will be held June 4 from noon until 3 p.m. at Park Lane and Pennsylvania Avenue, Downingtown.
"There are still some openings for participants and we encourage Mac-n-Cheese masters to join the fun and the competition," said Autumn Katzenmoyer of the Thorndale/Downingtown Rotary. "We have activities for the whole family. And we are honored to have an original painting done by Downingtown artist Adrian Martinez as one of our raffle prizes.
Only 2,000 tickets will be sold for the raffle. The other prizes in the raffle include nine cases of beer and a Growler from Victory Brewing and a Downingtown Date Night package that includes a dinner at Armani's restaurant, flowers from Flowers by Jena Paige, and chocolate from Kimberton Whole Foods. The tickets cost $10 each or five for $40 and can be purchased from Rotary members and at Creekside Antiques Downingtown by the Brandywine, 35 West Lancaster Avenue, and Love Street Vintage Home, 101 Brandywine Avenue, Downingtown.
Competitors will start serving at noon and votes will be counted at 3:00 p.m. Music by Couple Days and kids activities, including a moon bounce, will run until 4:00 p.m. The event will include local restaurants, businesses and neighborhood cooks competing against each other for the title "BEST Mac-n-Cheese in Chester County."
The cost of the event is $10 and for children aged 6 to 12 the cost is $5. To order event tickets to go http://www.macncheesecookoff.com/. The raffle tickets are separate from the event tickets. The Mac-n-Cheese Cookoff promotes the use of local food products and encourages sustainable agriculture, while bringing awareness of the availability of local products.
A panel of judges will judge each mac & cheese dish and the community will vote for winners. A total of ten awards will be provided for the top three finishers in Judge's Choice, People's Choice and Kid's Choice winners and for a new award, Best First Time Competitor. The first place winners will receive $200. The winners can elect to have the prize donated in their name to a non-profit of their choice, aligning with one the Rotary six initiatives, Peace and conflict prevention/resolution; Disease prevention and treatment; Water and sanitation; Maternal and child health; Basic education and literacy; or Economic and community development.
The Thorndale-Downingtown Rotary Club was founded in 1995 by Jay Edge to service the Thorndale, Downingtown, and Coatesville communities. For more information, see https://thorndalerotary.org/