By Denny Dyroff, Staff Writer, The Times
One of the area's nicest summertime family events is Camphill Kimberton's Hootenanny, a popular festival of local music and food. The event will be held on July 8 from 3-9 p.m. at Camphill Village Kimberton Hills (1601 Pughtown Road, Kimberton, 610-935-0300, www.camphillkimberton.org).
The roster of musicians for this year's Hootenanny features Dave Loves Donna, Anna Spackman Music, The Rose of Omagh
Haylez Cometz (formerly The Philadelphia Mojo Kings), Run of the Mill Contra Dance Band and Charlie Frey and The Blue Plate Specials.
Activities at the hootenanny include Sand Art, Face Paint, Slack Line, Hay Ride, Corn Hole, Bowling and Frisbee.
The Hootenanny has been organized to celebrate the joy of local culture. In addition to the music, there will be family games, face painting, dancing and hayrides.
Admission is $10 for adults and free for children (ages 10 and under).
Proceeds from the Hootenanny will go to Camphill Village Kimberton Hills, which is a farming and handcrafting community founded in 1972 that includes adults with developmental disabilities.
Amazingly, it's already July. And, the start of the month means that it's time for First Friday events.
When the first Friday of the month comes around, it's a good time to spend the evening in West Chester or Lancaster.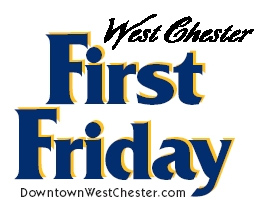 On July 7, West Chester will host its version of First Friday (downtown West Chester, http://www.downtownwestchester.com). First Friday activities will take place all day in the county seat and include great shopping opportunities and delicious food offerings. Stores are open late and many of them feature free refreshments and shopping specials.
As an added attraction, there will be free on-street parking after 5 p.m. The remaining First Fridays in West Chester are scheduled for August 5, September 2, and November 4.
Additionally, visitors can experience a live performance of Shakespeare's romantic masterpiece "Romeo and Juliet" on July 7 at 7 p.m. at Everhart Park
The free event is being presented by the Commonwealth Classic Theatre Company under the direction of Kathryn MacMillan.
Lancaster also hosts an ambitious First Friday celebration every month. This month's edition of First Friday Lancaster (https://www.facebook.com/FirstFridayLancasterPa) will run from 5-9 p.m. on July 7 in downtown Lancaster.
From July 11-15, the Malvern Fire Company Fair (Monument Grounds, Monument Avenue, Malvern, 610-647-0693, http://www.pa-carnivals.com/2017/malvern-fire-company-carnival-2017-malvern-pa/) will be held from 6-10 p.m. each night.
The free event features rides, games and fun for the entire family and discount ride coupons will be available at local merchants.
Guests can ride an unlimited number of rides at the 2017 Malvern Fire Company Carnival for just $20 per person per day when purchased online (https://www.innovativeticketing.com/Cart/) before July 10. Armbands are available for $25 at the event.
As an added attraction, there will be a gala fireworks display on July 14 at 9:30 p.m. In the event of inclement weather, the fireworks extravaganza will be postponed to July 15.
The event will feature interesting exhibitions at art galleries, artisan studios and museums. There will also be live performances presented in a variety of genres — professional theater, symphony orchestra and performing groups.
Some of the featured galleries are Radiance, Square Halo Gallery, Mulberry Art Studios, Lancaster Galleries, Keystone Art and Culture Center, Freiman Stoltzfus Gallery and CityFolk Gallery.
On July 8, the heart of downtown Media will be the site of Media's "2nd Saturday Arts Stroll" (State Street, Media, 610-566-5039, VisitMediaPa.com).
On the second Saturday of every month, more than 30 State Street area businesses stay open late as part of a free arts event. From 6-9 p.m., shops, galleries and cafes host local musicians or display the work of local artists.
Designed to spark people's interest in art, the family-friendly event features artist exhibitions, live music, and a variety of spontaneous activities.
All of Media's weekend activities will not take place in the center of town. One special event is scheduled for July 9 at Linvilla Orchards (137 W. Knowlton Road, Media, 610-876-7116, www.linvilla.com).
This is the season to enjoy outdoor festivals celebrating fresh seasonal fruit — blueberry festivals and strawberry festivals in early July and peach festivals later in the month. This weekend, the blueberry is in the spotlight.
In 1999, the United States Department of Agriculture in 1999 proclaimed July as "National Blueberry Month." To celebrate, Linvilla Orchards has been presenting its annual Blueberry Festival ever since. This year's festival is scheduled for Saturday from 10 a.m.-4 p.m.
There will be plenty of fresh blueberries that you can pick (starting at 8 a.m.) or purchase already picked. There will also be a wide array of freshly-baked blueberry treats available for purchase.
The schedule features a full slate of family-oriented activities throughout the day including appearances by costumed characters, pony rides, face painting and a crafts area.
Makin' Music will perform live and serve as host for the event.
The roster of costumed characters participating in Saturday's event includes Travelling Train. Little One-eyed Yellow Dude and Bouncing Tiger There will be games and contests including the "Fruit Monster Bean Toss," a "Hula Hoop Contest" and the event's highlight — the "Blueberry Pie Eating Contest" at 2 p.m.
Roasty Toasty will be at the festival from 11 a.m.-4 p.m. making those delicious ears of corn that Linvilla's visitors have grown to love. And, Officer Offbeat will be strolling the grounds and making people laugh from noon-4 p.m.
The festival's theme is "Blueberries & Space Adventure" and the book of the day is "Me and My Place in Space" by Joan Sweeney.
There will be two pirate-themed activities this weekend – "Pirates, Spies and Rogues Day" on July 8 at Colonial Pennsylvania Plantation (3900 North Sandy Flash Drive, Newtown Square, www.colonialplantation.org) and "Wilmington Pirate Festival" on July 8 at Kalmar Nyckel Shipyard (1124 East Seventh Street, Wilmington, Delaware, kalmarnyckel.org).
Visitors to "Pirates, Spies and Rogues Day" will be able to engage in pirate battles, go on spy missions, and partake in other family friendly activities.
Event participants will also be able to try their hand at making ship biscuits, design their own pirate flag, write a secret message in invisible ink, go on a treasure hunt and more!
The event will run from 11 a.m.-4 p.m. Admission is $10 for adults and $6 for children.
Like pirates returning to a location where booty was plentiful, the "Wilmington Pirate Festival" is returning after a hiatus of a few years.
On July 8, the Kalmar Nyckel Foundation will bring back its popular "Wilmington Pirate Festival" from 10 a.m.-4 p.m.
The free event will once again take place on the Wilmington Riverfront, but this year will be held at the Kalmar Nyckel's shipyard and adjacent Fort Christina Park, where the original Kalmar Nyckel first reached land in 1638.
The "Wilmington Pirate Festival" will feature a day of pirate and maritime-themed activities offered on land, both at the Kalmar Nyckel' s Shipyard and historic Fort Christina, and on the ship itself.
The day of fun will include pirate history and lore taught by regional pirate crews, tours of the Kalmar Nyckel, scavenger hunts at historic Fort Christina, gun firing demonstrations, crafts, pirate face painting, costume contests, live music and food and drink vendors.
When it comes to initialized genres that combine music and dance, there is EDM and ECD – and the two will never, ever be confused.
EDM is "Electronic Dance Music," which is one of today's most popular music/dance styles – especially with audiences under 30.
ECD is "English Country Dancing," which has its origins in the late 17th century in England and was popular throughout the 18th and 19th centuries. It features elegant formations and grace combined with music that ranges from the haunting to effervescent.
On July 8, from 7:30 to 10:30 p.m., the Historic Houses of Odessa (Main Street, Odessa, Delaware, 302-378-4119, www.historicodessa.org) will host a special dance event when the Dover English Country Dancers hold their 10th annual Colonial Dance.
Historic Odessa invites the public to immerse themselves in the sounds and dance formations of the 18th-century in an entertaining and memorable experience.
The accomplished performers, including musicians, of the Dover English Country Dancers, who have been promoting 18th century dance since 1979, will instruct participants in a walk through before each dance. Casual dress and comfortable shoes required.
Admission is $10 and will be used to benefit the Historic Odessa Foundation's educational programming. Guests are asked to bring a sweet or savory dish for all to enjoy.
Through the end of December, the Historic Odessa Foundation offers regular tours of its landmark Delaware properties that house the foundation's collection of more than 6,000 objects and furnishings that span an interpretive period in regional decorative arts from 1760-1850.
The houses and the foundations collections provide a background for a variety of events and educational programs for the public and schools throughout the season, including exhibits, lectures, entertainment, community and fundraising events.
On July 8 at 10 a.m., Laurel Hill Cemetery (3822 Ridge Avenue, Philadelphia, 215-228-8200, www.thelaurelhillcemetery.org) will present a program called "The Hot Spots and Storied Plots."
Those who dare are invited to join Laurel Hill Cemetery staff for an informative overview of Laurel Hill's long and colorful history. The tour will include many of the marble masterpieces, stunning views and legendary stories that make the cemetery a special location.
The walking tour will depart from Laurel Hill Cemetery's Gatehouse entrance at 3822 Ridge Avenue promptly at 11 a.m. Tickets are $12 and there will be free parking in the lot across the street from the Gatehouse.
"The Hot Spots and Storied Plots" will be presented on fourth Fridays, January through November; and second Saturdays, May through October.
Other activities at Laurel Hill this weekend are "Hamlet" (presented by REV Theatre) on July 7 and 8 and "Gettysburg and Beyond: Laurel Hill's Ultimate Civil War Tour" on July 9.
On July 8 and 9, it will be time once again for the Hispanic Fiesta at Penn's Landing in Philadelphia (Delaware Avenue, Philadelphia, 215-922-2FUN,www.delawareriverwaterfrontcorp.com) — one of the oldest annual events in the Delaware Valley.
This weekend, the tourist site along the Delaware River will host the 36th annual staging of the Hispanic Fiesta.
Traditionally, the Hispanic Fiesta features authentic Latin American entertainment, crafts and cuisine. This year, the Hispanic Fiesta will present a wide selection of Latin music, including mariachi, salsa, bachata, merengue, samba, boleros and reggaeton. Live entertainment will be presented both days with Frankie Vasquez on Saturday and Ex-Adolescentes All Stars on Sunday.
Additionally, the Fiesta will showcase artisan crafts and authentic foods from Puerto Rico, Cuba, Mexico, the Dominican Republic, Nicaragua, Colombia, and other parts of Latin America. Hours both days are 2-8 p.m.
You can treat your pets to a day out on July 9 by taking them to a party geared for pets. On Sunday, Chestnut Hill will host the Fourth Annual Petapalooza (https://chestnuthillpa.com/events/fourth-annual-petapalooza/) from noon-3 p.m. in the area around Germantown and East Highland avenues.
The free event invites humans and their pets out for a full afternoon of events designed for dogs and cats — and their owners, too.
Special pet-oriented activities include a paw reader, arts and crafts, a photo booth, live music, yappy hour and more.
Activities will take place in the 8400 block of Germantown and along Highland Avenue. All exhibitors are located on East Highland Avenue.
Attendees will be able to find a wide array of jewelry selections priced very affordably at this weekend's "International Gem & Jewelry Show" at the Greater Philadelphia Expo Center (100 Station Avenue, Oaks, 484-754-EXPO, www.intergem.com).
The show, which is a sales and exhibition event that features gems, jewelry, fossils and stones of all sorts, is running from July 7-9 and is billed as the "world's largest jewelry bazaar".
Admission to the public show is $8 for adults while children (ages 9-16) are free with a paid adult ticket. The show's policy states that children ages eight and under are not permitted to attend the show.
The "International Gem & Jewelry Show" features an amazing exhibition of gems, minerals and jewelry. Dealers will be displaying and selling every type of gemstone, as well as one-of-a-kind jewelry creations, estate jewelry, special celebrity exhibits and accessories.
The show will have more than 150 dealer booths where show attendees can select items from a wide range of categories, including beads, rings, settings, watches, necklaces, diamonds, opals, earrings, silver, gold, crystals and pearls.
Video link for International Gem & Jewelry Show — https://youtu.be/cnl1EQU2hLY.
If you want to attend the 2017 Kutztown Folk Festival (Kutztown Fairgrounds, off Route 222, Kutztown, 888-674-6136,www.kutztownfestival.com), it's now or never. This is the final weekend. The popular annual event runs through July 9.
The Kutztown Folk Festival, which has been in existence for more than 50 years, is billed as a celebration of Pennsylvania Dutch culture. The multi-day event focuses on traditional crafts, food, music and folk life.
The festival features country auctions, parades and bands, fiddling, live music and dancing, comedy, storytelling and historical seminars. Daily activities include displays of farming and gardening, churches and weddings, folk life, Pennsylvania Dutch dialect and folklore, furniture, spinning and weaving, country cooks and candle making.
The festival also offers non-stop entertainment with country auctions, parades and bands, fiddling, live music and dancing, comedy, storytelling and historical seminars. Additionally, over 200 juried folk artists and traditional American craftsmen will be participating with both sales and demonstrations.
There will also be a lot of attractions for children including puppet shows, make-and-take crafts sessions, visits with baby farm animals, real-life haystacks, story time sessions, a hay maze, sing-alongs and a variety of hands-on activities.
As always, there will be plenty of booths featuring Pennsylvania Dutch food treats and beverages, including family style feasts, shoo-fly pies, sausage sandwiches, pastries, country chicken dinners, strawberry shortcake, funnel cakes, ox roasts, sarsaparilla and chicken potpie.
The festival will open its gates each day at 10 a.m. Admission to the festival is $14 for adults, $13 for senior citizens and $5 for students (13-17) with children (12 and under) admitted free.