By Nancy Plummer, Columnist, The Times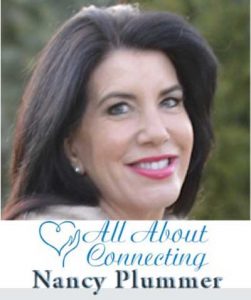 What are online dating scammers and why is it such a serious threat to people who are truly searching for love? "Scammers" work alone or part of an overseas mob network to use love to strip you of your assets by gaining your trust and asking for money or getting enough information from you to pry open your bank account. The financial numbers are staggering.
The FBI reports that billions of dollars are being taken from helpless victims who are just looking for love. My purpose in this article is to warn men that they are still vulnerable to this very sophisticated scamming scheme and should report any and all suspicious people online. Let's get these horrible criminals off these sites and let those that are looking for love, find it easily and safely with online dating. Together, we can make it happen!
When we think of online dating scams, we think it only happens to women, especially widows. As a dating expert, I will tell you that these assumptions are valid when you look at the statistics. However, sadly, too many people are so ashamed of themselves for being scammed, and this is especially true when it comes to men, that the number of people who report these scams to the authorities or even to the online dating sites are far too few. Thus, the true numbers of online dating scam victims is under estimated, and the FBI is warning men that they are being targeted more than ever before.
I have written many times and have shared podcasts and even videos of my clients on my All About Connecting website of true stories and easy ways to spot a scammer. In fact, I get new clients because they've been scammed, or through family and friend, hoping I can help them before they are scammed. I am happy to say I have always been able to stop a client from being scammed, even while they are still in denial.
Instead of being scared of these scammers, I want all of you to feel safe and empowered. In fact, one of my clients just triumphantly wrote to a woman who was trying to scam him and who had asked him if he would send her $1,500 "in order to get my crates from Kuala Lumpor for business". He wrote back,"Charming. I thought this was a hoax from the beginning." Then he immediately reported her to the online dating site, as well as to the FBI. The FBI wants the public to call them immediately at: 310-477-6565 or go to the FBI's Internet Crime Complaint Center at ic3.gov to file a complaint.
Here are 3 simple rules to follow to not get scammed:
Never give out your email address or and personal financial information. These scammers are successful at what they do, that's why they are hounding these online dating sites. As I always tell my clients at All About Connecting, do the asking, not the telling. Get personal information from them. If they ask you some personal questions, turn it around. Don't answer, but tell them you like the question and have them answer. Also, if anyone wants you to switch to another means of communication besides the telephone, don't dare. You aren't looking for a pen pal; these scammers will write you through your private email or text you all day and night long. Instead, once you've written and received two nice, normal seeming emails through the dating site, make sure you speak to them on the phone and meet them in person right away. If they keep putting you off or cancelling due to a family member's illness or travel overseas, block their profile and report them. Even if they aren't scammers, they shouldn't be wasting anyone's time.
If they write to you about doing business overseas, ask them lots of questions, such as the company they work for, what project they are doing, how long they've been working overseas, where do they live in the US, and ask them specific questions about their hometown. As I noted before, stay in the driver's seat. Do the asking, and if they are a scammer, they'll run for the hills.
As soon as money is brought up, even if they want to wire money into your account, write them back as our savvy client did, and then report them immediately to both the online dating site as well as the FBI. It's that easy.
Here's to real love!