By Denny Dyroff, Staff Writer, The Times
This is the time of the year for outdoors festivals such as country fairs, festivals honoring a particular fruit or vegetable and outdoor concerts.
One of the best — and longest-running — is the annual Goshen Country Fair (Goshen Fairgrounds, Park Avenue, East Goshen, 610- 430-1554, www.goshencountryfair.org). The fair, which is celebrating its 67th anniversary this season, will run from July 31-August 5 at the Goshen Fairgrounds, which are located just off West Chester Pike three miles east of West Chester.
The free family-oriented event is held each year as a benefit for the Goshen Fire Company. It will open at 6 p.m. from Monday through Friday and at 5 p.m. on Saturday.
This is an authentic down-home country fair with all the agricultural events found at most traditional country fairs, including competitions each night at 6 p.m. – rabbit and poultry on July 31, cows on August 1, goats on August 2, cattle on August 3, sheep on August 4 and cattle on August 5.
The fair will also feature competitions for bread, cookies, flowering houseplants, cakes, flower arrangements, pies, vegetables, jams and jellies, specimen flowers and candy. Nightly attractions include live music performances, tug-of-war competitions and pie-eating contests.
The schedule for live music includes Cherry Crush on July 31, W.C. Swing King on August 1, Johnny "Cash" Barnett Band on August 2, Charlie Gracie on August 3, C.C. Lawmen on August 4 and Southern Edge on August 5.
If you enjoy country fairs, you can also check out the 89th Annual Kimberton Community Fair (Kimberton Fairgrounds, Route 113, Kimberton, 610-933-4566, http://kimbertonfair.org) which is running now through July 29.
The Kimberton Community Fair, which was first staged in 1929, is one of the oldest community fairs in the state — and one of the last "free admission" fairs operating in the Pennsylvania State Association of County Fairs. The Kimberton Fair is a "free admission fair with parking by donation."
As always, the fair offers a huge array of free attractions — a festive midway with amusement rides, live entertainment shows, nightly contests, exhibit buildings and livestock displays.
The fair will be held at the Kimberton Fairgrounds on Route 113 approximately one mile south of Phoenixville. The non-profit event, which lists the volunteer Kimberton Fire Company as its beneficiary, attracts over 60,000 people each year.
There are competitions in "Youth" and "Adult" categories for sewing, needlecraft, arts and crafts, vegetables, horticulture, herbs, hay and grain, photography, honey and maple syrup, baking, homemade wines and beers and furniture-making.
There will also be open class and 4-H competitions for "Dairy Cattle," "Dairy Goats," "Breeding Sheep" and "Market Steer" livestock. Competitions will be staged nightly.
One of the special attractions this year is an exhibit featuring Suri Alpacas — a rare type of alpaca that represents only about four per cent of the world population of alpacas.
The exhibit is being presented by Suri Farm, ltd. from Myerstown. Representatives from the Farm will bring the alpacas Tuesday through Saturday and will also answer questions about the Suri breed, their fleece and the focus of the farm.
Other special attractions are daily performances by Kountry K-9 Show and appearances by the Phillie Phanatic and Pennsylvania State Fair Queen Darby Kasper.
The Kimberton Fair is a "rain-or-shine" event – more or less.
According to the event's website, they never officially "close" the fair as a result of rain because they must remain "open" to adhere to Pennsylvania Department of Agriculture operating guidelines.
The indoor attractions stay open even in inclement weather but the festival may shut down any amusement ride if the weather causes safety issues.
A fun and educational event on July 29 will be "Snakes, Frogs & Polliwogs" at Nottingham County Park (150 Park Road, Nottingham, 610-932-2589).
In the "Snakes, Frogs & Polliwogs" program, biologist Gary Stolz reveals many wonders of reptiles and amphibians, and what makes them unique in the animal kingdom.
Participants will be able to explore skins, skulls, and skeletons, and learn what they can do to help conserve these vital members of our native ecosystems.
The event will run from 10 a.m.-noon at Nottingham County Park's Pavilion #8.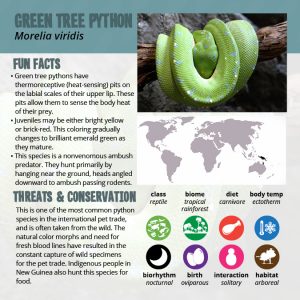 The Brandywine Zoo (1001 North Park Drive, Brandywine Park, Wilmington, Delaware, 302-571-7747, www.brandywinezoo.org) is inviting people to come to the Zoo on July 29 to check out its Reptile Show.
Visitors will be able to learn about some of reptiles' special abilities, and find out how they can become a superhero for reptiles.
The reptiles featured this Saturday will vary depending on availability. and day of the show. The event will take place in the Otter Circle.
Visitors to the zoo, which is located in Brandywine Park along the banks of the Brandywine Creek in downtown Wilmington, will be able to stop by a learning station, talk with a zoo volunteer, or join the Zoo for a special tiger-focused keeper talk to learn what they can do to help.
Admission to the Brandywine Zoo is $7 for adults, $5 for seniors (62 and older) and $3 for children (ages 3-17).
Fans can see a live performance of the hit musical "Beauty and the Beast" this weekend by visiting Longwood Gardens (Route 1, Kennett Square, 610-388-1000, www.longwoodgardens.org) on July 28, 29 or August 3-5. Brandywiners, Ltd. will perform the award-winning musical at 8 p.m. each night in Longwood's beautiful Open Air Theatre.
Every summer, the company presents a large-scale musical production at Longwood Gardens and contributes the proceeds to cultural, educational and civic causes throughout the Delaware Valley.
This summer, the Brandywiners, Ltd. present the Tony award-winning musical "Disney's Beauty and the Beast," the classic French fairy tale which teaches the importance of looking for the heart in others.
"Beauty and the Beast" is a tale that has been loved by generations, a tale that tells of the adventure, courage and intelligence of a young woman determined not to let society define her and her discovery that the grumpy beast isn't such a monster after all.
Tickets for the Brandywiners, Ltd. production include admission to Longwood Gardens beginning at 9 a.m. on the day of performance as well as a spectacular fountain display immediately following the show. Tickets are $30 for adults, $25 for students (ages 13-21) and $15 for children (ages 12 and under).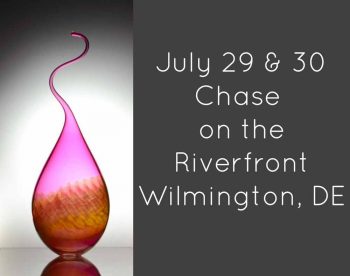 The Pennsylvania Guild of Craftsmen is staging one of its biggest and oldest annual craft fairs this weekend — but, ironically, not in Pennsylvania. The Guild presents several craft fairs throughout the Keystone State each year, including the Annual State Craft Fair — an event that had its origin almost 70 years ago.
A few years ago, the Guild's popular mid-summer fair moved from Lancaster to Wilmington's Riverfront. It's still the biggest and oldest but it now is known as the Pennsylvania Guild Fine Craft Fair.
The 2017 Pennsylvania Guild Fine Craft Fair (717-431-8706, www.pacrafts.org) features more than 200 top-flight crafters from all over the Mid-Atlantic region. It will be held on July 29 and 30 at the Chase Center on the Riverfront, which is located on Justison Street in Wilmington, Delaware.
This indoor shopping experience boasts a unique array of beautiful items that are all handmade in America, ranging from one-of-a-kind clothing, jewelry, ceramics, glass, sculpture, artisan furniture and more.
As an added attraction, there will be a number of demonstrations presented by a diverse group of featured artists both days. Show hours are 10 a.m.-6 p.m. on July 29 and 10 a.m.-5 p.m. on July 30. Tickets are $8 for adults. Children (17 and under) will be admitted free. There will also be free parking.
On July 28, Laurel Hill Cemetery (3822 Ridge Avenue, Philadelphia, 215-228-8200, www.thelaurelhillcemetery.org) will present a special event called "Cinema in the Cemetery."
Visitors are invited to sit back and relax with a drink, some popcorn and some friends on this summer movie night under the stars. After the sun sets, the unusual film experience will be brought to audiences amid the historic tombs of Laurel Hill Cemetery.
July's feature film will be "Army of Darkness."
"Army of Darkness" (1992), which was directed by Sam Raimi, will be presented in conjunction with the Philadelphia Film Society.
This cult classic is the third installment in the Evil Dead series and offers equal parts action, horror and comedy to audiences. Arrive early for a special introduction led by Travis Trew of the Philadelphia Film Society.
Visitors are instructed to bring their own blankets or beach chairs, picnics, and/or beverages.
The screening will take place on July 28 at 9 p.m. (with a pre-scheduled rain date of July 29). Gates open at 8 p.m. Ticket holders can check in at Laurel Hill Cemetery's Gatehouse entrance, 3822 Ridge Avenue, Philadelphia. Free parking is located in the lot directly across the street from the Gatehouse.
The cost is $10/person general admission. Purchasing advance tickets is suggested. Tickets can be purchased at the door or online.
On July 30, Berks County Parks and Recreation is presenting a special event called "Step Back in Time" at the Heritage Center (1102 Red Bridge Road, Reading, 610-374-8839, http://www.co.berks.pa.us) from 11 a.m.-5 p.m.
Visitors will be able to experience a hands-on history day featuring Civil War encampment and field medical program, musical environment, old-time exhibits, dancing, tours, and games. Tours include the Heritage Center, Melcher's Grist Mill, Hiester Canal Center, Gruber Wagon Works, and Salad & Herb Garden.
There will also be demonstrations of rug hooking, quilting, candle dipping, needlework, ice cream churning and textile arts throughout the day.
Admission is free and there is a $2 parking donation requested.
On July 29, the Tuner Evolution Car Show will be held at the Greater Philadelphia Expo Center (100 Station Avenue, Oaks, http://www.tuner-evolution.com) from noon-8 p.m.
This show is a full automotive lifestyle event that showcases many aspects of the aftermarket automotive industry. It features some of the hottest customized vehicles in the country, vendors showing off their latest and greatest products, graffiti artists, eating contests, bikini contest, celebrity appearances, models and entertainment acts including bands, hip hop artists, skating and BMX demos.
However, the main attraction at Tuner Evolution is the vehicles with many of the country's top builders competing for the elusive Best of Show award. It allows visitors to see more of the elite cars and amazing custom builds that they won't usually see on the streets or at meets.
Video link for Tuner Evolution — https://youtu.be/2DT7GXU_pdU.
Admission is $20 for adults, $10 for children (ages 7-12) and free for children (six and under).
The 25th annual Moonlight Memories Car Show, sponsored by the Greater Hatboro Chamber of Commerce, will take place July 29 on York Road between Summit Avenue and Horsham Road from 5-10 p.m.
Downtown Hatboro will be the center of attention when more than 500 cars roll into town for the annual Moonlight Memories Car Show.
The free car show, which historically draws more than 75,000 visitors, will have a wide array of cars lining both sides of York Road in downtown Hatboro. The event will feature antique cars, classic cars, modified cars, "muscle" and specialty vehicles and more.
Auto enthusiasts have another event to look forward to this weekend.
On July 30, more than 125 classic, antique, muscle, custom and show cars, trucks and motorcycles will take over East Passyunk Avenue for the 2017 Car Show and Street Festival.
The free, annual event, which is a huge block party, will take place from 11 a.m.-4 p.m. Visitors will be able to enjoy tasty food and drink items, live music and lots of sparkling cars.
The festival, which is centered along East Passyunk Avenue between Broad and Dickinson streets, also features a craft show, food trucks, a moon bounce and a variety of family activities.
The event is free and open to the public.
The Lititz Outdoor Fine Art Show is having a golden moment this year.
On July 29, the Lititz Art Association will present the 51st Annual Lititz Outdoor Fine Art Show at Lititz Springs Park (Route 501, Lititz, http://www.lititzartassociation.com).
The free event, which is always held the last Saturday in July — and always held rain or shine — will run from 9 a.m-5 p.m. at the park, which is located between the Square and the railroad track next to Wilbur's Chocolate Factory.
It is a juried art show presented by the Lititz Art Association that is open to all fine artists over the age of 17. The show's organizers stress that this is an art show and not a craft show and that there will be no jewelry, photographs, Christmas decorations, needlework, or other non-art items featured in the exhibition/sale.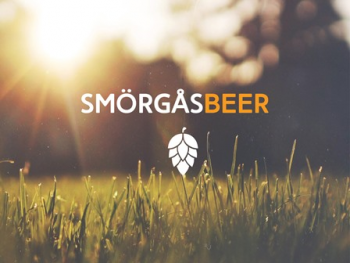 On July 29, the American Swedish Historical Museum (1900 Pattison Avenue, Philadelphia, 215-389-1776, www.americanswedish.org) will host a special event called "SmörgåsBeer."
Visitors to "SmörgåsBeer" will be able to spend a summer evening sampling local and international lagers, ales, stouts, and more. The beverages will be paired alongside a spread of savories like Swedish meatballs, cheeses, and sausages.
"SmörgåsBeer" will be held on July 29 from 5-9 p.m. Tickets are $30 in advance, $35 at the door, with a special designated driver price of $10.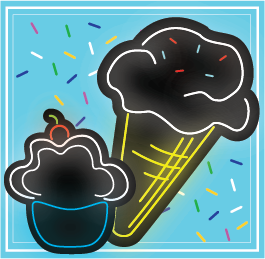 The Reading Terminal Market (Reading Terminal Market, 51 North 12th Street, Philadelphia, www.readingterminalmarket.org) will host the Philly Ice Cream Scoop.
The event will bring together local independent ice cream artisans with Reading Terminal Market merchants to celebrate Philly's rich ice cream heritage.
Some of the featured ice cream artisans will be Bassetts Ice Cream, Franklin Fountain, Little Baby's, Lil' Pop Shop, & Zsa's.
Some of the featured ice cream treats will be ice cream Whoopie Pies, ice cream floats, chocolate Funnel Cake topped with ice cream, waffles and ice cream and chocolate-dipped ice cream sandwiches.
Other activities include ice cream demonstrations, ice cream eating contests, ice cream shuffleboard, arts and crafts booths, and a free photo booth.
The event, which is free and open to the public, will run from 11 a.m.-4 p.m.