By Denny Dyroff, Staff Writer, The Times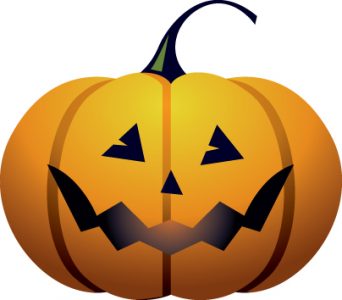 Halloween is just a few days away.
Halloween, the holiday that features trick-or-treating and other ghostly fun events, takes its name from All Hallows Evening (Hallow e'en). Ghosts, ghouls, goblins and other entities from the other side are getting ready for their special day.
The area schedule of Halloween attractions is huge and very diverse with something for any taste. They can be classified in five main categories – railroad excursions, events, attractions, mazes and amusement parks.
RAILROAD EXCURSIONS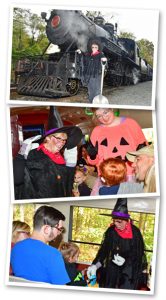 The "Great Pumpkin Express Trains" (West Chester Railroad, Market Street Station, West Chester, 610-430-2233, www.westchesterrr.net) are scheduled for October 21, 22, 28 and 29.
The "haunted trains" with ghoulish characters leave West Chester's Market Street Station at noon and 2 p.m. Tickets are $22 for adults, $16 for children and $9 for toddlers (9-23 months).
The Wilmington & Western Railroad (2201 Newport Gap Pike, Wilmington, DE, 302-998-1930, www.wwrr.com) is running its "Halloween Express" on October 29.
A friendly witch (or two) visits the Wilmington & Western to ride the train and visit with all children. All passengers in costume (both adults and kids) ride for just $10 on this 1-hour round-trip to Mt. Cuba.
Regular fare is $14 for adults, $13 for seniors and $12 for children.
This event is powered by one of the rail line's historic diesel locomotives and does not lay over at the Mt. Cuba Picnic Grove.
The New Hope & Ivyland Railroad (32 West Bridge St, New Hope, 215- 862-2332, www.newhoperailroad.com) offers its special "Trick or Treat Trains" now through October 31.
The Railroad is a safe place to enjoy the festive Halloween events – a great place to bring the kids to ride aboard this 45-minute spooky fun excursion. Children of all ages are encouraged to come dressed in their favorite Halloween costumes, helping to make the train a scary sight.
Enjoy the ride while participating in the reading of The Legend of Spookley the Square Pumpkin children's book combined with fun and cheerful songs.
Afterwards, participants can trick or treat around the New Hope train station for more surprises. Trick or Treat bags, assorted trinkets and candy will be given out onboard as well as at the station.
Trains depart each night at 6:30 p.m. Tickets are $32.95 for adults, $31.95 for children (ages 2-11) and $9.95 for toddlers.
The Colebrookdale Railroad (South Washinton Street, Boyertown, www.dynamicticketsolutions.com)  is running its "Eerie Limited" excursion every night now through October 31.
The train ride highlights Boyertown as "one of the most haunted small towns in America." This evening train explores the stories of local hauntings, historic incidents, and amusing and astounding happenings along the Colebrookdale Railroad.
Tickets are $30 for adults, $23 for children (ages 2-12), $25 for seniors (65 and older) and $5 for toddlers (under 2; must be held; no seat).
The Strasburg Rail Road (Route 741, Strasburg, 717-687-7522, www.strasburgrailroad.com) is running its "Strasburg Spooktacular" on October 28 at 11 a.m., noon, 1, 2, 3 and 4 p.m.
Guests can enjoy a family-friendly Halloween celebration aboard America's oldest short line railroad, as they travel to the rail line's picturesque Groff's Grove.
Tickets are $19 for adults, $13 for children and $4 for infants.
EVENTS
On October 28, the Colonial Pennsylvania Plantation (Ridley Creek State Park, Media, 610-566-1725, www.colonialplantation.org) is presenting "Lantern Ghost Tours."
Now in its third season, the Lantern Ghost Tours event runs from 6-9:30 p.m. in timed slots.
Space is limited and tickets must be purchased in advance. Tickets for the regular ghost tours are $12. The event is recommended for people 10 and older. No pets are allowed.
Since 1974 the Colonial Pennsylvania Plantation has given visitors a glimpse of 18th- century Pennsylvania farm life. Visiting the Plantation is an educational experience that is unique and unforgettable – and even a little scary on special nights.
Now through October 31, the Academy of Natural Sciences of Drexel University (1900 Benjamin Franklin Parkway, Philadelphia, 215-299-1000, www.ansp.org) is presenting an activity called "Halloween in Outside In."
Each day from 10 a.m.-4:30 p.m., the animal enclosures in "Outside In" will get a festive fall makeover.
The Academy's animals will revel in enrichment, so guests are invited to put on their costumes for the event.
Potential sights include seeing a snake slither around a pumpkin, a rat nibble a jack-o-lantern, or a tarantula scramble over a set of vampire fangs.
Visitors might also see an armadillo bob for apples, watch a bunny go trick-or-treating, or hear a not-so-spooky story ("Night Animals" by Gianna Marino) from Marty the Moose in costume. Other activities include a daily coloring page plus a Halloween-themed scavenger hunt, and cut-out-and color an animal mask to take home.
The "Not-So-Spooky Storytime" with Marty the Moose will take place daily at 1 p.m.
Museum admission is $17.95 for adults, $14.95 for seniors and $13.95 for children (ages 3-12).
On October 27, Fort Mifflin is hosting "A Mud Island Halloween" starting at 5 p.m.
For one night only, Fort Mifflin will be open to the public later than usual for visitors to explore the site during the Halloween season.
Visitors can get their fortune told by an experienced occultist, spend some time watching old horror movies in the Casemate Cinema, summon the spirits with the Ouija board, go on a ghost tour or a paranormal investigation with experienced guides or just explore the Fort.
Activities run from 5-10 p.m. Tickets are $25 for adults and $15 for children.
On October 28, the historic fort will host "Trick-or-Treat with the Ghosts."
"Trick or Treat with the Ghosts" brings Fort Mifflin's most famous spirits into the light. Some of the resident ghosts you may have heard about make a daytime appearance to share their stories personally with visitors for this fun (and treat-filled!) day.
Children 12 and under in costume will receive special treats from the ghosts.
The event runs from 10 a.m.-4 p.m. Tickets are $10 for adults, $8 for seniors and $6 for children.
On October 28, Paradocx Vineyard (1833 Flint Hill Road, Landenberg, 610-444-9003, www.paradocx.com) is presenting its "Hallo-Wine Party" from 5-9 p.m.
The popular annual event will feature wine, beer, a bonfire, prizes for the top three costumes and live music by Shot in the Dark.
Penns Woods Winery (124 Beaver Valley Road, Chadds Ford, 610-459-0808, www.pennswoodswinery.com) is presenting a special event this year called "Painting in Pumpkinland" on October 28 and 29 from noon-5 p.m. each day.
Participants will be able to choose their pumpkins from the Penns Woods Pumpkin Patch and decorate them — paint them, sticker them, glitter them and more.
The cost is $15 -18/per pumpkin (depending on size). Price includes pumpkin and all decorating materials.
Wine by the glass and bottle will be available for all adults over 21 and there will be live music and food trucks.
Visitors can take family photos in the winery's pumpkin patch with the winery's historic barn in the background. There will also be other fun Halloween activities for children.
Music will be performed by Vinnie Paolizzi on Saturday and Pete Marziano on Sunday.
Stoudts Brewery (2800 North Reading Road, Adamstown, 717-484-4386, http://stoudts.com) is hosting "Bark and Brew Howloween" on October 29.
Guests are invited to come with their canine buddies to the brewery for live music, food and Stoudts beers.
Dogs and their humans are invited to show off their best Halloween costumes in contests for fun prizes.
The event will run from 1-5 p.m. and admission is $10.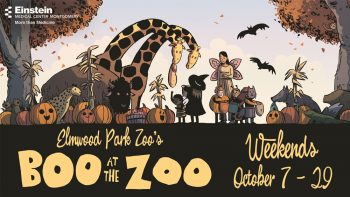 "Boo at the Zoo (Elmwood Park Zoo, Harding Boulevard, Norristown, www.elmwoodparkzoo.org) will be held October 28, 29 and 30 from noon-3 p.m. each day.
"Boo at the Zoo" features live entertainment, costume contests, costume parades, trick-or-treat stations with candy, prizes, crafts and educational pieces.
Children are encouraged to bring their own treat bags for trick-or-treating. The zoo will not be providing any bags.
"Boo at the Zoo" is free with zoo admission, which is $19.95 for adults, $14.95 for students and $12.95 for seniors and children.
Ghost Tour of Philadelphia (215-413-1997, www.ghosttour.com), Ghost Tour of Lancaster (717-687-6687, www.ghosttour.com) and Ghost Tour of Strasburg (717-687-6687, www.ghosttour.com) operate through November and offer an eerily entertaining evening of true ghost stories and real haunted houses.
Tickets are $17 for adults for Philadelphia and $15 for Lancaster and Strasburg and $10 for children at all locations.
On October 27, Rock Ford Plantation (881 Rockford Rd., Lancaster, 717-392-7223, www.rockfordplantation.org) will present "Sleepy Hollow: The Legend Comes to Rock Ford."
During this original 45-minute immersive play, guests will follow Ichabod Crane, Brom Bones, Katrina Van Tassel and Squire Van Tassel from room to room on the first floor of the candlelit Rock Ford mansion which will be transformed into the Van Tassel family home, scene of the autumn ball in Washington Irving's classic tale, "The Legend of Sleepy Hollow."
Admission is $15 per person (recommended for children ages 12 and older).
The Garden State Discovery Museum (2040 Springdale Road, Cherry Hill, New Jersey, 856-424-1233, www.discoverymuseum.com) is holding its Fourth  Annual Halloween Hootenanny on October 27 from 6:30-8:30 p.m.
This Halloween Event, which has been designed especially for young children, is an evening of happily haunted surprises. The night will be filled with one-of-a-kind Discovery Museum fun including spooky crafts, inside and outside trick-or-treating, activities, music and fun for all.
Local families and businesses will be lined up and down the Discovery Museum parking lot with their Halloween themed cars and decorated trunks for families to go from trunk-to-trunk to get Halloween treats. Kids will also be able to bounce the night away in the moon bounce.
Inside, the Discovery Museum has been decorated in its Halloween best. On the Museum floor, each of the exhibits is decked out in a happily haunted manner. Kids can trick-or-treat from exhibit to exhibit and they will get anything from candy to Halloween tricks and goodies.
Admission to Halloween Hootenanny's inside and outside attractions is $15 for children and $5 for adults. 
October 29, the Laurel Hill Cemetery (3822 Ridge Avenue, Philadelphia, 215-228-8200, www.thelaurelhillcemetery.org) is presenting its "Fall Family Day: Halloween Picnic and Parade" from 1-3 p.m.
Guests can spend an autumn afternoon exploring the many wonders and mysteries of Laurel Hill Cemetery while celebrating Halloween. Fall Fun for the Family at Laurel Hill will thrill and chill both the young and old.
The cemetery's primary location overlooking the Schuylkill River will offer visitors majestic views of the colorful fall foliage and vibrant landscape along Kelly Drive. Activities will include arts and crafts, a pumpkin patch, Halloween goodies, and hula hoop games with Spinco.
Feast on festive snacks, or bring your own picnic. Attendees are advised to wear comfortable clothes and shoes, and children are encouraged to show off their Halloween costumes.
Visitors may enter via Laurel Hill Cemetery's Gatehouse entrance at 3822 Ridge Avenue. Free parking is located in the lot across the street from the Gatehouse. Tickets are $5.
On October 27 and 28, The Woodlands (4000 Woodland Avenue, Philadelphia, 215-386-2181, http://woodlandsphila.org) is presenting "Wicked Women of The Woodlands Halloween Tour."
Guests will be able to visit the graves of some of the most wicked women buried at The Woodlands with Curio Theater Company leading the Halloween Tours again this year.
The actors will delve into what it meant to be a wicked woman in Victorian times. Along the way, visitors will learn what it really means to be spooked. 
A few of the featured women are: Jessie Wilcox Smith — a member of the world famous Red Rose Girls; Mary Grew — defier of social norms in the pursuit of civil rights; and Anne Hampton Brewster – an independent woman who was considered a "social outlaw."
A one-hour long guided tour will leave from the front gates at 7 p.m. Tickets are $20 per person.
The 53rd Annual Delaware County Halloween Parade will be held on October 28 from 2-5 p.m.
The popular annual event allows everyone to explore their inner kid with a variety of family-friendly freaky events and Halloween horrors.
The parade will be held along State Street in downtown Media. Rain date is October 29.
Saturday's weather is expected to just be cloudy. The forecast for Sunday is rain, high winds and thunderstorms.
As a result, the sponsors of Kennett Square's annual Halloween Parade, which was scheduled for October 29, have announced the cancellation of the event.
ATTRACTIONS
One of the most ambitious area Halloween attractions is "The Glow: A Jack O'Lantern Experience" (www.theglowjackolantern.com).
"The Glow," which runs now through October 29.
This is a family-friendly, immersive Halloween stroll along a trail illuminated by more than 5,000 hand-carved jack o' lanterns.
The Halloween-themed happening will delight visitors as they are surrounded by thousands of intricately-carved pumpkins dangling from above and along the third-of-a-mile walk.
In the Pre-Historic Park, jack o' lantern dinosaurs stand up to 16 feet tall. Captain Jack and his band of marauders helm a 30-foot-long pirate ship, complete with skeletons and pumpkin pirates. In the pumpkin graveyard, guests will encounter black cats, ghosts and gravestones.
"The Glow" also illuminates some of Philly's most famous natives with pumpkin look-a-likes featuring sports figures, famous icons, superheroes and princesses.
"The Glow" is located in West Fairmount Park adjacent to the Mann Music Center on Parkside Avenue. Tickets start at $16.
"Pumpkinland" (Linvilla Orchards, 137 West Knowlton Road, Media, 610-876-7116, www.linvilla.com), which is open through November 5, features fairy tale characters from nursery rhymes along with a huge scarecrow and a really tall storybook.
Other activities include train rides, a straw bale maze, hayrides, pick-your-own apples and pony rides. Another attraction, which runs through October 30, is "Hayride to the Witch's House." Admission is free and hayrides are $9 per person.
Pennhurst Asylum (100 Commonwealth Drive, Spring City, 484-866-8964, www.pennhurstasylum.com), which is open through October 30, is on the site of a former mental asylum which has been shuttered for over a quarter of a century.
It has been transformed into a haunted attraction with huge sets, detailed rooms and live actors. Visitors can also explore the labyrinth of underground tunnels.
Tickets are $18 for each of the attractions with a variety of combo packages available.
The "32nd Annual Jason's Woods" (99 Stehman Road, Lancaster, 717-872-5768, www.jasonswoods.com), which is running through November 4, is a horror show complex that features a combination of live actors, impressive animation and scary special effects.
Popular attractions include "Horrifying Hayride," "Chamber of Horrors," "Zombie Apocalypse," "Lost in Jason's Woods," and "Carnival of Fear," Admission prices are for combo tickets are $25 for three attractions and $40 for five.
The 27th annual edition of "Haunted Hayride, Bates Motel and Haunted Corn Maze at Arasapha Farm" (1835 N. Middletown Rd., Gradyville, 610-459-0647,www.thebatesmotel.com) will be scaring visitors through October 31.
The haunted hayride through the woods features monsters, special effects and actors. The Bates Motel has haunted rooms with special effects and computerized lighting.
Another attraction is the "Revenge of the Sacrecrow Haunted Trail." A haunted trail is cut through a cornfield inhabited by monsters.
Admission prices are: Haunted Hayride, $20; Bates Motel, $15; Haunted Trail, $15; combination tickets, $40. There are reduced rates for children.
 "Valley of Fear" (300 W. Bristol Road, Feasterville, 215-942-9787, www.valleyoffear.com), which is open through October 30, features four "heart pounding attractions" — "Haunted Hayride," "Scareytales," "The Facility," and "Operation Z Escape."  Admission prices start at $19.
"Terror Behind the Walls" (Eastern State Penitentiary, 2124 Fairmount Avenue, Philadelphia, 888-763-NITE, www.easternstate.org), which continues through November 11, takes place at a site Penitentiary that was once was an active prison and is now a National Historic Landmark.
It is a scream-inducing event featuring laser and special-effect lighting, digital sound, sinister scents, animatronic creatures and 3-D illusions.
Attractions include "Blood Yard," "Infirmary," "Break Out!," "Quarantine 4D," "Lock Down," and "Machine Shop."
Admission prices, which vary with the date, start at $19.
The "25th Annual Field of Screams" (Stone Battery Road, Lancaster, 717-285-7748, www.fieldofscreams.com), which is open now through November 11, features "Den of Darkness" (three-story horror house), "Frightmare Asylum" (walk-through haunted barn), "Extreme Blackout," "Nocturnal Wasteland" and the "Haunted Hayride" (a 25-minute fright-filled ride featuring state-of-the-art special effects, pyrotechnics and animatronics). Ticket prices start at $16.
MAZES
"Hurricane Hill Farm Maze" (Baldwin's Farm, 704 East Reeceville Road, Coatesville, 610-384-6952, www.hhfmaze.com) will be open Saturdays and Sundays until November 5.
This event features miles of trails through a five-acre corn maze along with a corn slide, hayrides, a pumpkin patch and a farm animal display.
This year's theme is "The Great Train Adventure." Maze design includes a dynamic view of a steam locomotive.
Tickets are $14.
Corn mazes, hayrides, a pumpkin patch and scarecrows will be featured at Ramsey's Farm (500 Ramset Road, Wilmington, Delaware, 302-477-1499,http://www.ramseysfarm.com) on weekends now through October 29.
The theme for the Corn Maze at Ramsey's Farm this year is a trip around the world with sections for North America, Europe, South America, Africa, Australia and Asia. Tickets are $7 for the corn maze, $4 for the sorghum maze, $3 for the hay maze, $2 for pumpkin painting and $3 for a hayride.
Another popular corn maze in the area is running now through November 5 at Cherry Crest Adventure Farm (150 Cherry Hill Road, Ronks, 717-687-6843,www.cherrycrestfarm.com).
The main attraction is Cherry Crest's "Amazing Maize Maze." Billed as "the world's most dynamic and interactive corn maze," it is a five-acre corn maze with over two-and-one-half miles of paths, scenic bridges, and clues. There will also be a "Flashlight Maze" every Friday and Saturday night. Tickets are $17 on Thursday and Fridays and $20 on Saturdays.
AMUSEMENT PARKS
"Great Pumpkin Fest and Halloween Haunt at Dorney Park" (3830 Dorney Park Road, Allentown, 610-395-3724, www.dorneypark.com) is running now through October 29.
The event features scary creatures roaming the park and scarecrows lining line the walkways while frightening activities take place at the following attractions — "Fright Lane Including Skeleton Key," "Chamber of Horrors" and "CarnEvil" along with seven mazes and four "Creepy Scare Zones." Admission is $38.
The "26th Annual Fright By Night" (Six Flags Great Adventure, Route 537, Jackson, NJ, 732-928-2000, www.sixflags.com), which is running now through October 31, features family-oriented activities during the day and much scarier attractions after dark for teens and adults.
The attractions include "Big Top Terror," "Wicked Woods," "Unleashed," "Lady of the Lake Cemetary," "Total Darkness," "Wasteland," "The Manor," "Cell Block 6"," and "The Blood Shed."
Tickets start at $75.99.
For "Count's Halloween Spooktacular at Sesame Place" (100 Sesame Place, Langhorne, 215-752-7070, www.sesameplace.com), the popular amusement park has been converted into a Halloween-themed safe venue for kids with trick or treating, pumpkin decorating, hayrides and a hay maze.
Featured attractions, which will continue until October 29, are "Abby Cadabby's Magical Halloween Maze," "Rubber Duckie Costume Party," and "The Not-So-Spooky Hayride." Admission to the park is $45.
Dutch Wonderland Family Amusement Park (2249 Route 30 East, Lancaster, 866-386-2389, www.dutchwonderland.com) is hosting its "Happy Hauntings at Dutch Wonderland" now through October 29.
This is a fun, fall family event featuring themed rides, special entertainment, tasty treats, and the Trick-or-Treat Trail — a safe, interactive trick-or-treating experience that included in your admission
It features more than 30 themed rides and family-friendly attractions, a trip through the Trick-or-Treat Trail on Exploration Island, and trick-or-treat with 20 lifelike dinosaurs.
The event runs from 2-9 p.m. in Saturday and 2-8 p.m. on Sunday.
Tickets are $33.99. Children age two and under are admitted free.