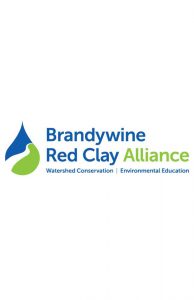 WEST CHESTER — 700 volunteers are needed for the annual Red Clay Valley Clean Up to be held on Saturday, March 24th from 8 AM – Noon.  The Clean Up is co-sponsored by the Brandywine Red Clay Alliance (BRC) and the Delaware Nature Society (DNS) to sweep 90 miles of stream and road ways along the east and west branches of the Red Clay Creek, including Kennett Square Borough going south through Yorklyn and Hockessin, DE and ending at Kirkwood Highway and Route 52.
Volunteers are crucial to the success of the Red Clay Valley Clean Up.  680 volunteers participated in 2017 to collect more than 13 tons of trash.  "Volunteers work hard but most also consider it great fun and an opportunity for family and neighbors to get together," says Jim Jordan, chair of the Red Clay Clean Up project.
After check-in and refreshments including Starbucks coffee, volunteers disperse to assigned areas along the clean up route. Necessary materials (gloves, bags, reflective safety vests, etc.) are provided. Large groups are encouraged to contact BRC (610-793-1090) or DNS (302-239-2334) or email jjordan@brandywineredclay.org.
This community event is also sponsored by Mt. Cuba Center, Red Clay Valley Scenic Byway Alliance, Kennett Area Park Authority, Phillips Mushroom Farms, Wild Birds Unlimited-Hockessin, DE, WSFS, Constellation, Chandler Funeral Home, DE State Senator Greg Lavelle, Starbucks Coffee Company, Chatham Financial, Suez Water Delaware, Bike Delaware, Marty's Contracting and others.