By Denny Dyroff, Entertainment Editor, The Times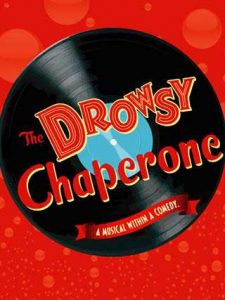 If you're looking for a theater experience this weekend, there are two very good options – a theater plus dinner experience or a theater plus music experience.
One option is a visit to the Candlelight Theatre (2208 Millers Road, Arden, Delaware, 302- 475-2313, www.candlelighttheatredelaware.org) to catch a performance of its latest production "The Drowsy Chaperone," which is running now through April 22 at the comfortable dinner theater just over the state line in Delaware.
"The Drowsy Chaperone," which is billed as "a musical within a comedy," is a musical with book by Bob Martin and Don McKellar and music and lyrics by Lisa Lambert and Greg Morrison.
It is a parody of American musical comedy of the 1920s. The story concerns a middle-aged, asocial musical theatre fan; as he plays the record of his favorite musical, the (fictional) 1928 hit "The Drowsy Chaperone." As the show progresses, he wryly comments on the music, story, and actors.
"The Drowsy Chaperone" had its debut in 1998 at The Rivoli in Toronto and opened on Broadway in May 2006. The show has had major productions in Toronto, Los Angeles, New York, London, Melbourne and Japan, as well as two North American tours.
Winner of five Tony Awards, including Best Book and Best Original Score, "The Drowsy Chaperone" is a good-hearted send-up of the "Jazz Age" musical, featuring one show-stopping song-and-dance number after another.
With the houselights dim, a man in a chair appears on stage and puts on his favorite record — the cast recording of a fictitious 1928 musical. The recording comes to life and "The Drowsy Chaperone" begins as the not-too-sociable man in the chair looks on.
The concept that the audience is listening to the musical on an old LP record is used throughout the show.
As he listens to the show, Man in Chair is torn between his desire to absorb every moment of the show as it unfolds and his need to insert his personal footnotes and his extensive-but-trivial knowledge of musical performances and actors, as he frequently brings the audience in and out of the fantasy.
As the show goes on, more of his personal life is revealed through his musings about the show, until, as the record ends, he is left again alone in his apartment – but still with his record of a long-beloved show to turn to whenever he's blue.
At one point, the record skips, which causes the last notes (and dance steps) of a song to be repeated until the Man in Chair bumps the turntable. A "power outage" near the end causes the stage to go dark in the middle of the big production number.
The show at the Candlelight features several actors who have a track record of delivering strong performances at the theater – Victoria Healy, Anthony Connell, Tiffany Dawn Christopher and Lindsay Mauck. The show's director is Peter Rios.
"This is the fifth year I've done a show at the Candlelight," said Rios, during a phone interview Wednesday night from his home in South Philadelphia.
"I was director, choreographer or both for 'The Producers' in 2013, 'Young Frankenstein' in 2015, 'Spamalot' and 'Music Man' in 2016 and now 'The Drowsy Chaperone.'
"This is a show I know they've been wanting to do for a while. My schedule allowed me to do it. So, I contacted (Candlelight Artistic Director) Bob Kelly and said it's a show I'd like to do.
"I had seen the show before and certainly knew the music. But, I had never read the script before.
"In terms of what we're doing, we're keeping it pretty close to the way it was originally done on Broadway. I looked at older performances to see how it had been done."
"The Drowsy Chaperone" is a funny show that keeps audiences entertained form start to finish.
"What I like about it, it speaks to a lot of classic musical that have stock characters – romantic couple, gangsters in disguise, comedy couple, narrator, older couple," said Rios, who is a tap instructor at the University of the Arts.
"There are a lot of recognizable characters. I can pull from old movies and old musicals.
"I feel like it's a show that theaters do. It's won a lot of awards. It has a big cast of characters who are all different in type. It's a real ensemble cast and each role has a certain demand. It's perfect for Candlelight, which is such a great space."
"The Drowsy Chaperone" is running now through April 22 at the Candlelight Dinner Theater. Performances are Friday and Saturday evenings (doors 6 p.m./show, 8 p.m.) and Sunday afternoons (doors, 1 p.m./show, 3 p.m.). Tickets, which include dinner and show, are $63 for adults and $33 for children (ages 4-12).
This weekend, there will be a show in Philadelphia is both a theatrical presentation and a concert of timeless pop music.
From March 23-25, Kimmel Center's "Broadway Philadelphia" series at the Academy of Music (Broad and Locust streets, Philadelphia, 215-731-3333, www.kimmelcenter.org) will present "RAIN – A Tribute to the Beatles."
Every year, there is a parade of new tribute bands on the entertainment scene offering their interpretations of music by bands from the past such as Pink Floyd or the Grateful Dead and, at times, even current acts such as Bruce Springsteen or U2.
Tribute bands and rock singer impersonators are omnipresent – and they come in all shapes and sizes. Their most favorite targets are Elvis Presley and the Beatles. Some are worth listening to. Some are pretty bogus. Some range from downright laughable to pitiful.
But, there are a few that take their mission a lot more seriously than others — especially one particular Beatles tribute band.
On February 7, 1964, the Beatles stepped off a plane from England and put their feet on American soil for the first time. It was a truly historic moment in the history of rock music.
On February 7, 2004, exactly 40 years later to the minute, "RAIN: A Tribute to the Beatles" walked off the Concorde in Seattle to a group of over 7,000 screaming fans and performed live all of the songs the Beatles played on their three consecutive Ed Sullivan appearances in 1964.
Obviously, RAIN is the real deal.
The group's award-winning live Beatles show "RAIN — A Tribute to the Beatles," formerly known as "The Beatles Experience," features performances by the look-a-like, sound-a-like band that has been paying homage to the Beatles for more than 40 years.
RAIN performs the full range of The Beatles' discography live onstage, including the most complex and challenging songs that The Beatles themselves recorded in the studio but never performed for an audience.
Additionally, there are updated sets that include brand new LED, High-Definition screens and multimedia content, as well as new Beatles songs not previously performed by RAIN.
The group features Steve Landes (John Lennon), Paul Curatolo (Paul McCartney), Alastar McNeil (George Harrison), Aaron Chiazza (Ringo Starr), and Chris Smallwood (keyboards, percussion).
This year is the 50th anniversary year of the release of one of the most popular Beatles albums of all time – "Sgt. Pepper's Lonely Hearts Club Band." RAIN is celebrating by playing the famous album in its entirety.
"We can play all the Beatles' songs," said Curatolo, during a phone interview Wednesday afternoon from a tour stop in Elmira, New York.
"We've whittled it down to 40-42 in our current repertoire. On this tour, we're playing 'Sgt. Peppers' – the entire album from start to finish. We started doing this last year because the album tuned 50 last year.
"We're enjoying it a lot. It was the best album ever made. There are a lot of technological challenges performing it live. But, we have a fifth member on keyboards so everything is performed live on stage.
"The first time we did it, we thought that we were taking quite a bite to take on such an iconic album. But, it's been working well, and audiences really love it."
Curatolo has been with RAIN for five years — officially. But, he has been part of the project much longer than that.
"My dad Joey Curatolo was in the original cast," said Curatolo. "He was the original Paul. I grew up onstage in the wings with this show. I was always his little assistant. I learned so much about professionalism – how to run a show – how to present Beatles music."
Joey Curatolo looked and played like Paul McCartney. But, some Beatles purists took him to task for playing McCartney's Hofner Violin bass right-handed when Paul was actually left-handed. This situation doesn't exist with his son.
"With my father preceding me, he told me — you can be the best if you flip it (the bass guitar) and look the role. It really adds to the effect of the show.
"I always dabbled in string instruments. But, I was always more a drummer. Stepping into Paul was big shoes to fill – especially because I always played right-handed. Now, playing left-handed is like second nature to me."
Video link for "RAIN – A Tribute to the Beatles" – https://youtu.be/98Xs_zYEC_Q.
The shows at the Academy of Music will be presented from March 23-25 at 8 p.m. Friday, 2 and 8 p.m. Saturday and 1 and 6:30 p.m. Sunday. Ticket prices range from $25-$99.
On March 22, Born Ruffians will headline a show at Johnny Brenda's (1201 North Frankford Avenue, Philadelphia, 215-739-9684, www.johnnybrendas.com).
The Toronto-based band just released "Uncle, Duke & The Chief" via Yep Roc Records. Born Ruffians also recently premiered the video for the single "Miss You," the third in a video trilogy starring lead singer Luke Lalonde and directed by Leah Fay Goldstein and Peter Dreimanis of July Talk. It follows the videos for the tracks "Love Too Soon" and "Forget Me."
"Uncle, Duke & The Chief" was the first Born Ruffians' album since 2013's "Birthmarks" to feature the group's original three-piece lineup of guitarist/vocalist Lalonde, bassist Mitch DeRosierand drummer Steve Hamelin.
"Mitch and Luke and I met when we were in high school," said Hamelin, during a phone interview last week from his home in Toronto, Ontario.
"Mitch is Luke's cousin. We started playing together when we were 15 in Midland, Ontario. I learned drums to play with the band. Early on, we just played around Midland.
"Our first show in Toronto came when we moved there in 2005. It was our first paid gig. We were Born Ruffians by that time. Prior to that, our name was Mornington Drive, which had been the name of Luke's dad's band.
"From 2013-2016, I went back to college and finished my degree. I was a history major at the University of Toronto. We still were playing Born Ruffians shows."
"Uncle, Duke & The Chief" is the band's fifth album.
"We recorded the album in January 2017 in Portland, Oregon," said Hamelin. "We went there because we wanted to work with Richard Swift as the producer. We'd known his stuff for years and felt that he was the right fit.
"We spent 10 days in the studio in Cottage Grove, Oregon. We had a lot of demos. We went down there with about 30 songs and finished with nine. The last one was one we wrote in the studio.
"We did another session later in Toronto and then realized that we didn't want to mess with what we had already done. It was great working with Richard.
"We chose each song based on how the previous day went. We started with where we left off and that fit Richard's vibe. For all our other records, we would really steer the ship.
"Richard doesn't like to do too many takes on a song. He'd tell us to stop. He really knew what to do with the songs. And, we really trusted him."
Video link for Born Ruffians – https://youtu.be/LLjPnW1Eo6A.
The show at Johnny Brenda's, which has Fleece as the opener, will start at 9:15 p.m. Tickets are $
Other upcoming shows at the venue are Marlon Williams on March 24, Video Age on March 25, Daddy Issues on March 26, The Soft Moon on March 27 and Satellites Are Spinning on March 28.
Black Map is a hard-core trio based in Oakland, California featuring Ben Flanagan on bass and vocals, Chris Robyn on drums and Mark Engles on guitar.
The powerful Bay Area band will headline a show on March 23 at Theatre of the Living Arts (334 South Street, Philadelphia, 215-222-1011, http://www.lnphilly.com).
The three veteran musicians came together initially during inactive period with their former bands – Engles in Dredg, Robyn in Far and Flanagan in The Trophy Fire. The trio's first release was a four-song EP titled "Driver," which was released in February 2014.
Black Map's debut album "…And We Explode" was released later that year on Minus Head Records.
Black Map followed with its "In Droves" album in 2017 via its current label EOne. Last month, the threesome released a four-song EP titled "Trace the Path."
"We had been playing all these festivals last October and we didn't have a lot of shows in-between," said Flanagan, during a phone interview Wednesday morning from a tour stop in New York City.
"Our management had the idea that we should be producing some new songs. So, we started recording with producer Mike Watts in Long Island.
"We did five days in the studio there. Then, we had to come down and play a festival in New Jersey – in Camden. Then, we went back to the studio for another four days.
"It was the first time we did something where we were actually living in the studio. It was a nice experience – an idyllic fall setting in Port Jefferson.
"We still have our comfort level recording in Oakland. So, we went back and did one more track for the EP in Oakland with Aaron Hellam producing.
"We did three tracks when we were recording in Long Island. We had the skeletons of all of them. When the label asked we had songs ready, I lied. We had riffs and melodies. Once in the studio, we hunkered down and got it done."
Black Map is the union of three established Northern California rock musicians, driven by a shared dedication to big riffs, big drums, and powerful, straight-ahead, all-enveloping rock n' roll.
It creates music driven by the pulse of a trio packed into a rehearsal room with pure intentions, a 12-pack and a boundary-smashing lack of prohibitions or rules. Their commitment is to each other — to what feels right — to meditation on big riffs that lurch and churn.
The three musicians always click in the studio.
"We always play together in the studio – all at the same time," said Flanagan.
"We do it the traditional way of building up from the ground. We try to keep it really natural – no auto-tune or anything like that. We're sick of radio rock with all humanity stripped out of it."
Video link for Black Map — https://youtu.be/CL66g_0p89g.
The show at the Theatre of the Living Arts, which also includes Pop Evil and Palaye Royale, will start at 7:30 p.m. Tickets are $20.
Other upcoming shows at the TLA are New Politics on March 23, Our Last Night on March 25 and Lil Skies on March 27.
On March 23, Toothgrinder will be performing at the Voltage Lounge (421 North Seventh Street, Philadelphia, 215- 964-9602, www.voltagelounge.com) as part of the "Redeemer Anniversary Tour," which also features Norma Jean and Gideon.
When Toothgrinder performs on stage, fans know to expect an onslaught of music that is totally aggressive in nature.
The young band hails from Asbury Park, New Jersey — a region known for blue-collar rockers such as Bruce Springsteen and Southside Johnny.
But, there is little similarity between the music of those artists and what is being served up by Toothgrinder.
Toothgrinder, a band that has been described as metal, hardcore and progressive metal, features Wills Weller (drums), Justin Matthews (vocals), Jason Goss (guitar), Johnuel Hasney (guitar, vocals) and Matt Arensdorf (bass, vocals).
The band is touring in support of its new album "Phantom Amour," which was released via Spinefarm Records. It follows "Nocturnal Masquerade," the band's 2015 debut album.
"'Phantom Amour' came out on November 10," said Weller, during a phone interview Monday afternoon.
"We didn't play a single song from the album until it was released. Usually, we play songs ahead of time but this time we waited until the album came out.
"Some of the songs we wrote in the studio. We're such a tight-knit group so that was fine. There was nothing too crazy in the studio – some acoustic guitar and some synth stuff.
"We spent all of April and a little into May recording the album at Taylor Larson's studio in Bethesda, Maryland. We used Taylor on our EP and our last full-length."
According to Matthews, "We did a lot of pre-production. We went down with 20 songs that we had done demos for and then scrapped 75 per cent of them when we got in the studio.
"About half the songs on the album were written in the studio. We made an insane left turn and went in a completely different direction.
"The best way to describe it – the songs were more vulnerable, more honest and more melodic. The album had more peaks and valleys – soft songs, heavy songs and some rock jams.
"It's still definitely a metal album. What's missing in the metal genre are bands with a lot of versatility. We want to show listeners that we have that versatility."
Weller said, "I wasn't really into metal growing up. My dad is a guitar player. My parents were encouraging about music and art. There was a lot of music in our home — from the Grateful Dead to the Descendants.
"The other dudes in our band have other musical backgrounds. Altogether, it comes out more aggressive. It's an aggressive style — but it has a lot of emotion to it. Hopefully, each song makes you feel something."
Toothgrinder traces its root back eight years when the members were in school together.
"We started in 2008 when we were going to Wall High School," said Weller. "But, we really started taking it seriously in 2012. With regard to management and a record label, things got better from 2014 on."
Toothgrinder won Best Heavy Rock Band (2010, 2011, 2012, and 2013) and Best Drummer (2011, 2013) in the Asbury Park Music Awards. In July 2011, the band released its first official EP called "Turning of the Tides."
"Everyone in the band writes and has a big part in constructing each song," said Weller. "We had a couple D.I.Y. records. Right before this, Spinefarm put out the EP ("Schizophrenic Jubilee")."
Video link for Toothgrinder – https://youtu.be/Spngq84LBVA.
The show at the Voltage Lounge, which also features Norma Jean and Gideon, will start at 7:45 p.m. Tickets are $20.
Other upcoming shows at the Voltage Lounge are Justin Skye on March 22, Mike Saga's Vortex on March 25, and Lostboycrow on March 25.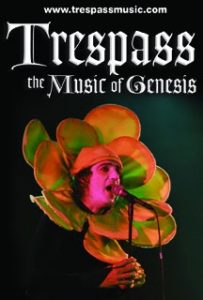 Kennett Flash (102 Sycamore Alley, Kennett Square, 484-732-8295, http://www.kennettflash.org) will present "Trespass – The Music of Genesis" on March 24.
The Steel City Coffee House (203 Bridge Street, Phoenixville, 610-933-4043, www.steelcitycoffeehouse.com) will host the Paul Michael Band with Kelly Meashy on March 24.
On March 24, The Colonial Theatre (Bridge Street, Phoenixville, 610- 917-1228, www.thecolonialtheatre.com) hosts "Point Entertainment presents Two Funny Philly Guys" featuring Big Daddy Graham and Joe Conklin.
Chaplin's (66 North Main Street, Spring City, 610-792-4110, http://chaplinslive.com) presents House Plant, Carolyn Cott and Wake Up John on March 23 and Frequency Holders on March 24.
The Ardmore Music Hall (23 East Lancaster Avenue, Ardmore, 610-649-8389, www.ardmoremusic.com) will have Splintered Sunlight (Grateful Dead tribute) and Control for Smilers (Phish Tribute) on March 23, Larry Campbell & Teresa Williams along with the Cabin Dogs on March 24.
Burlap & Bean Coffeehouse (204 South Newtown Street Road, Newtown Square, 484-427-4547, www.burlapandbean.com) will host Jutaun with Rachael Rota on March 23 and Psalmships and Jim Trainer on March 24.
Jamey's House of Music (32 South Lansdowne Avenue, Lansdowne, http://www.jameyshouseofmusic.com/) will present the Dukes of Destiny on March 24.
The Keswick Theater (291 N. Keswick Avenue, Glenside, 215-572-7650, www.keswicktheatre.com) presents Robin Trower on March 22, K.K. Lang on March 23, and "Barbra and Frank" on March 24.
The Sellersville Theater (24 West Temple Avenue, Sellersville, 215-257-5808, www.st94.com) hosts San Fermin and Gracie And Rachel on March 23, Antsy McClain, The Trailer Park Troubadour on March 24, , Crystal Bowersox and Ken Yates on March 25, and Casey Abrams on March 28.
The Grand Opera House (818 North Market Street, Wilmington, Delaware, 302-652-5577, www.thegrandwilmington.org) presents "Laser Spectacular featuring the music of Pink Floyd" on March 24.