Council members continue to pledge reform while police, financial crises roil
By Kathleen Brady Shea, Managing Editor, The Times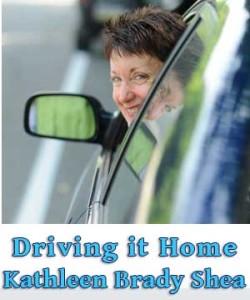 "The 2012 Police Department budget cuts have been bungled, or worse, thus placing police officers and citizens at increased risk and causing Coatesville's police officers to declare their lack of confidence in City Council to keep Coatesville safe."
That's a quote from a blistering – but factual – letter written last week by the Coatesville Police Benevolent Association (PBA), which has decried the continued understaffing of the department. To date, promises made months ago to replace officers who took the early-retirement program with part-timers – a Band-aid,  at best – have not been kept.
The association also expressed a lack of confidence in acting Police Chief James Bell, who was sworn in at last night's City Council meeting. Whether Bell is qualified to hold the post temporarily holds little significance given the enormity of the city's problems, one of which was typified by Council's disdainful response to the letter.
Council had an opportunity to acknowledge some of the police concerns, even elaborate on what Bell might be doing to buoy morale. They didn't.  Similarly, they did not update the community on efforts to beef up the force. Instead, Council members David C. Collins and C. Arvilla Hunt vigorously defended Bell's hiring.
"I personally think he's doing an outstanding job," said Collins. Hunt called him "the right man" for the job.   "You do have our support." she said, blithely disregarding the lack of confidence the department expressed.
Councilman Joe Hamrick went further, blasting the media for reporting on the PBA letter – a diatribe that amazingly followed discussion about improving press relations.
"I don't care what the FOP has to say – or the District Attorney," said Hamrick, referring to District Attorney Tom Hogan's recent comments criticizing the department's lack of  manpower. Visibly exasperated, Hamrick repeated several times that Council would "never jeopardize" citizens' safety.
Sorry, Joe: That's precisely what you've done. Officers who retired have not been replaced, forcing overtime or undermanned shifts. The staffing has been  skeletal enough that the county's chief law-enforcement officer noted it publicly. Officers felt sufficient frustration that they sought help from the PBA, which generated the letter that Council would prefer to dismiss.
In fact, ongoing efforts by Council members to minimize rather than address the city's problems make the financial revelations of last night's meeting even more troubling. According to numbers presented by Finance Director John Marcarelli,  the city is $1.972 million in the red, necessitating yet another trip to the trust-fund trough.
Marcarelli's figures suggested the "or worse" phrase used by the PBA to describe the city's police budget proved to be accurate. Besides decreased revenues and skyrocketing legal costs, the budget failed to include any severance payments to the six officers who left the department in the spring.  It also did not include any 2012 salaries for those officers, who all worked at least five months of the year, an omission that defies explanation.
Fingers have already started pointing toward former City Manager Gary Rawlings, an ideal scapegoat since he's gone.
Coatesville's financial problems are nothing new. The city's past includes previous trust-fund bailouts, an employee convicted of bribery, workers who have quit or been fired amid clouds of suspicion, and vows to complete a forensic audit that never materialized.
If the current Council truly wants to do what's best for the city, it will stop spouting empty rhetoric about transparency and institute the reforms and improvements needed to stop the revolving door of lawsuits and restore public trust. But before that can happen, it needs to hone its communication skills and eliminate infighting.
A thought-provoking presentation last night by the city's Historical Commission, a group that has done its own fund-raising, was overshadowed by police and fiscal woes. Tonya Thames-Taylor and Jeff Deacon explained how a historic building could become a vibrant visitors' center, a point of pride as the city approaches its 300th birthday in 2014.
Thames-Taylor and Deacon, who deserved and did not receive effusive public thanks from Council for their efforts, typify the groups of unsung, energized citizens working tirelessly behind the scenes to make the city a better place.
In contrast, City Council members routinely whine at the close of meetings about how hard their jobs are and how diligently they are working to improve things, comments often at odds with their actions.
A month ago, Councilman Ed Simpson was blindsided at the end of a meeting when Collins, with support from Hunt and Jarrell Brazzle, unsuccessfully attempted to remove him as president. Last night, Simpson stepped down from the post, explaining that he needed to take "a break for medical reasons."
Asked later whether his colleagues knew he was having health problems when they staged the coup attempt in late July, Simpson said yes. He said he had planned to step down at that meeting, but was so shocked by their actions that he opted to wait and leave on his own terms. So much for collegiality.
More warmth and fuzziness surfaced right after the meeting when Hunt pitched a fit because a reporter snapped her photo. Misinterpreting Hunt's wrath, the reporter offered to take another picture that was posed, not candid, but that wasn't the issue. "This is my private time," she said, still seated in her Council chair. She repeatedly demanded that the photo be deleted and then threatened that if it weren't "you know what will happen."
Sadly, for Coatesville citizens who deserve better, what will happen is more dysfunction if Council members don't shift their priorities and spend less time sniping.