By Denny Dyroff, Staff Writer, The Times
It's the middle of July and that means it's time for outdoor festivals. Every summer, this area is a hotbed for festivals — blueberry festivals, peach festivals, county fairs, firemen's festivals, state fairs and plain old country fairs.
If you enjoy country fairs, you should check out the 90th Annual Kimberton Community Fair (Kimberton Fairgrounds, Route 113, Kimberton, 610-933-4566, http://kimbertonfair.org) which is running from July 23-28.
The Kimberton Community Fair, which was first staged in 1929, is one of the oldest community fairs in the state — and one of the last "free admission" fairs operating in the Pennsylvania State Association of County Fairs. The Kimberton Fair is a "free admission fair with parking by donation."
As always, the fair offers a huge array of free attractions — a festive midway with amusement rides, live entertainment shows, nightly contests, exhibit buildings and livestock displays.
The fair will be held at the Kimberton Fairgrounds on Route 113 approximately one mile south of Phoenixville. The non-profit event, which lists the volunteer Kimberton Fire Company as its beneficiary, attracts over 60,000 people each year.
There are competitions in "Youth" and "Adult" categories for sewing, needlecraft, arts and crafts, vegetables, horticulture, herbs, hay and grain, photography, honey and maple syrup, baking, homemade wines and beers and furniture-making.
There will also be open class and 4-H competitions for "Dairy Cattle," "Dairy Goats," "Breeding Sheep" and "Market Steer" livestock. Competitions will be staged nightly.
Other special attractions are appearances by the Phillie Phanatic and Pennsylvania State Fair Queen Elizabeth Voight and a fireworks display on July 27.
The Kimberton Fair is a "rain-or-shine" event – more or less.
According to the event's website, they never officially "close" the fair as a result of rain because they must remain "open" to adhere to Pennsylvania Department of Agriculture operating guidelines.
The indoor attractions stay open even in inclement weather, but the festival may shut down any amusement ride if the weather causes safety issues.
For almost 100 years, traveling fairs and carnivals have toured America, entertaining communities of all sizes. Although many of the attractions have changed over time, the fun-loving spirit of this unique combination of shows, food and games has remained the same for generations.
Every year, when the fair or carnival comes to town, people are a little bit happier. Customers, both young and old, look forward to putting their daily troubles aside for a while to ride the carousel, enjoy some cotton candy or win a teddy bear.
Fairs are big business. In Pennsylvania alone, over 100 fairs are held annually, and dozens of smaller carnivals benefit local hospitals, churches, fire companies and other nonprofit organizations.
One of those fairs is the Kennett Athletic Booster Club Carnival (100 East South Street Kennett Square) which is running now through July 21 from 6-10 p.m. each night.
The multi-day carnival features rides for all ages, delicious food and treats, carnival games, and more. The fair is located at the Kennett High School grounds and is a major fundraiser for KCSD sports programs.
Ride tickets are $1.25 per ticket and $25.00 for sheet of 24 tickets. Guests can ride an unlimited number of rides at the 2018 Kennett Athletic Booster Club Carnival for just $25 per person.
Fans will have a chance to see a live performance of a classic Broadway show by visiting Longwood Gardens (Route 1, Kennett Square, 610-388-1000, www.longwoodgardens.org) this weekend or next weekend when Brandywiners, Ltd. performs the award-winning musical "The Music Man" in Longwood's beautiful Open Air Theatre.
Every summer, the company presents a large-scale musical production at Longwood Gardens and contributes the proceeds to cultural, educational and civic causes throughout the Delaware Valley.
This summer, the Brandywiners, Ltd. present the Tony award-winning musical "The Music Man," the humorous tale of con man Harold Hill.
In 1957, the show became a hit on Broadway, winning five Tony Awards, including Best Musical, and running for 1,375 performances. The cast album won the first Grammy Award for Best Musical Theater Album and spent 245 weeks on the Billboard charts. The show's success led to revivals, including a long-running 2000 Broadway revival, a popular 1962 film adaptation and a 2003 television adaptation.
Performances are set for July 26-28 and August 2-4.
Tickets for the Brandywiners, Ltd. production include admission to Longwood Gardens beginning at 9 a.m. on the day of performance as well as a spectacular fountain display immediately following the show. Tickets are $30 for adults, $25 for students (ages 13-21) and $15 for children (ages 12 and under).
The Festival of Fountains at Longwood Gardens (Route 1, Kennett Square, 610-388-1000, www.longwoodgardens.org), which is running now through September 30, is always one of the area's prime summertime attractions.
With fountains that jet as high as 175 feet, gardens filled with colorful summer blooms, shade-friendly trees, exotic day- and night-blooming waterlilies, and live music outdoors, Longwood gardens has something for everyone.
The fountain project took two years and $90 million in renovations. The fountain features more than 1,300 jets and streams, a similar number of LEDs, a variety of flame features and a wide array of plants from around the world.
Longwood's popular Main Fountain Garden has returned for a second season after attracting more than 600,000 guests last year with its 1,719 jets twirling and dancing to music. The fountains perform daily at 11:15 a.m., 1:15, 3:15 and 5:15 p.m.
At night, Illuminated Fountain Performances return featuring a selection of dynamic new shows and past favorites. New fountain shows include the rhythmic "Carmina Burana," the soulful "Sounds of Motown," a contemporary take on American classics in the "American Songbook Reimagined," and the jazz-infused "In the Mood."
Illuminated Fountain Performances are Thursday-Saturday evenings at 9:15 p.m. from May-August and at 8:15 p.m. in September. In addition to the Main Fountain Garden, Longwood is also home to a collection of other fountain gardens, including the enchanting Italian Water Garden and Open Air Theatre fountains, which also perform daily.
The ultra-popular Festival of Fountains features the gardens in their summer splendor. Flowering annuals and perennials abound, as well as the breathtaking Waterlily Display that showcases aquatic plants from all over the world.
Visitors can take a walk in the expansive Meadow Garden or enjoy a shady stroll among Longwood's historic trees. The outdoor Children's Corner features a garden designed just for kids, while the Idea Garden is a showcase of plant combinations, innovative vegetable gardens, and unusual plant varieties to inspire guests to try at home.
The Beer Garden is open Thursday-Saturday evenings with alfresco dining and Longwood Signature Brews created by Victory Brewing Company using ingredients grown at Longwood. Regional artists perform live in the Beer Garden from 6-9 p.m. May through August and 5-8 p.m. in September.
Admission to Longwood Gardens is $23 for adults, $20 for seniors and $12 for youth (ages 5-18).
In 1984, the United States Senate passed a resolution that proclaimed the month of July National Ice Cream Month. It was signed into law by President Ronald Reagan on July 9, 1984 with Presidential Proclamation 5219.
One of the passages Reagan wrote in the proclamation was "Now, Therefore, I, Ronald Reagan, President of the United States of America, do hereby proclaim July 1984 as National Ice Cream Month and July 15, 1984, as National Ice Cream Day, and I call upon the people of the United States to observe these events with appropriate ceremonies and activities."
Once again, the Friends of Springton Manor are holding a special event to celebrate the special month. On July 2, the "Friends" of the historic site just west of Downingtown will host an "Ice Cream Social" at Springton Manor (860 Springton Road, Glenmoore, 610-942-2450, http://dsf.chesco.org/ccparks).
The summertime party, which will be held in the Manor House at Springton Manor, is scheduled to run from 1-3 p.m. It is a free, family-oriented event presented annually at the park.
Visitors are invited to kick back and enjoy a slow-paced afternoon at the park. Special activities include the playing of Victorian games, learning about the history of Springton Manor Farm and making ice cream.
Outdoor concerts in the summertime are always fun — as long as the weather doesn't get brutally hot. There are several established series in this area that always provide great outdoor shows.
The Eagleview Summer Concerts on the Square at Eagleview Town Center (Wharton Boulevard, Exton, www.ineagleview.com) will present Family Night — Jump, Jive, and Jam followed by Dirk Quinn Band on July 24, The Ruen Brothers with Matt Spitko on July 31, Wild Rivers and Tumbleweed on August 7, Donna the Buffalo with David Jacobs-Strain and Bob Beach on August 14, Greg Sover and Dalton & the Sherifs on August 21, and Nik Greeley & the Operators on August 28 (with fireworks).
Upper Merion's annual "Concert Under the Stars" series (Upper Merion Township Building Park, 175 W. Valley Forge Road, King of Prussia, www.umtownship.org, 610-265-1071) is celebrating its 34th anniversary this season.
On July 22, the series will present Andie case and Jeffrey Gaines while the July 29 concert will feature Craig Bickhardt's Friends and Family featuring Craig & Aislinn Bickhardt, plus JD Malone with Michael G. Ronstadt, Tommy Geddes & Tom Hampton with emcee Gene Shay.
The schedule for August features the season finale with Buckwheat Zydeco Jr. & The Legendary Ils Sont Partis Band with special guest Carly Pomerantz on August 5.
If you want to hear top-flight female music acts such as Nalani & Sarina, Phoebe Legere and Laura Cheadle play in a small, comfortable setting where their performances are upfront and accessible, you can do it on July 19 and 20 at the Seventh Annual Ladybug Music Festival (theladybugfestival.com).
The free event, which will be held in the 2nd & LoMa neighborhood along Market Street downtown Wilmington, is a block party that will run each night from 5-10 p.m. and feature 63 talented music acts — all female.
The music will begin around 5 p.m. and will be nonstop on multiple stages until 10 p.m.
The Bryn Mawr Twilight Series at the Bryn Mawr Gazebo (9 South Bryn Mawr Avenue, Bryn Mawr, http://www.brynmawrtwilightconcerts.com) will feature Dar Williams with Bruce Rits Gilbert & Matt Lyons on July 21, Lisa Willson Vocal Academy on July 27, and John Gorka with Michael Braunfe on July 28.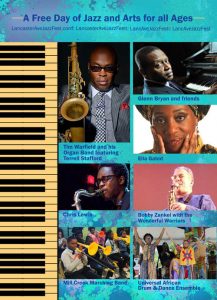 Each summer, the Lancaster Avenue Jazz & Arts Festival celebrates the rich history of jazz in Philadelphia. On July 21, PEC (People's Emergency Center) is hosting its 12th Annual Lancaster Avenue Jazz & Arts Festival (Powelton Avenue at 39th Street, Philadelphia, 267-777-5893, http://www.lancasteravejazzfest.com).
The Producer's Guild of Philadelphia has once again curated an ensemble of stellar performers highlighting jazz musicians from a variety of backgrounds and musical directions. Tim Warfield will headline the festival, with his Organ Band featuring Terrell Stafford in a tribute to Shirley Scott. Other featured acts will be Glen Bryan, Ella Gahnt, Bobby Zankel and the Wonderful Warriors, Chris Lewis, Mill Street Marching Band and Universal African Drum and Dance Ensemble.
The day will include a juried artists' village, food trucks, children's village, resources and fun for the entire family. Rain date is July 22.
West Philadelphia Orchestra and Philadelphia Women's Slavic Ensemble are teaming up to present their second annual "Balkan at Bartram's Garden" celebration at Bartram's Garden (56th Street and Lindbergh Boulevard,www.westphiladelphiaorchestra.com).
This year's festivities will include Performances by West Philadelphia Orchestra and Philadelphia Womens Slavic Ensemble, a folk dance workshop, a Balkan dinner buffet and "Flower Crown Making."
Tickets for the all-ages event are $10 – $20 for general admission and buffet.
The event's schedule is: 6 p.m., Balkan buffet served; 7 p.m., Philadelphia Women's Slavic Ensemble; 7:30 p.m., Folk dance workshop; 8 p.m., West Philadelphia Orchestra dance party.
This event will be held on the banks of Schuylkill at the 56th Street Riverside Plaza from 6-10 p.m. All vehicles should enter the garden at 56th Street and Lindbergh Boulevard and park in the 56th Street parking lot. In case of rain, this event will take place under the cover of Bartram's Eastwick Pavilion, a large tent located on the grounds.
Fort Mifflin on the Delaware (Fort Mifflin Road and Hog Island Road, Philadelphia, 215-685-4167, http://fortmifflin.us) offers a variety of special events throughout the year. On July 21, the special event will be "World War II – Explore the Eastern Front! @ The Fort."
The event will feature living history activities with soldiers and civilians, guided tours, "rifle drills," a "grenade toss," guided tours and a variety of other related activities.
"World War II – Explore the Eastern Front!@The Fort" will run from 10 a.m.-4 p.m. Tickets are $10 for adults, $8 for seniors (age 65 and older) and $6 for veterans (with ID) and students (age 12 and under).
The Strasburg Railroad (Route 741, Strasburg, 717-687-7522, www.strasburgrailroad.com) is presenting a special event on July 21 — "The Great Train Robbery."
Billed as "A Bonnie & Clyde Adventure," the event allows guests to travel back in time to 1934 for an adventurous 45-minute ride on the rails through scenic Amish Country.
An A-list celebrity is planning to travel in style at the railroad complete with high fashion, sparkling jewels and bountiful riches.  However, there have been alleged sightings of dynamic duo, Bonnie and Clyde, whose exploits have captured the attention of the American public.
This interactive ride will rob you poor. But, all real money "donated" to the train's robbers will go to the Clinic for Special Children.
Boarding time for the train is 4:45 p.m. and departure is set to take place at 5 p.m. First Class Lounge Car and First Class Parlour Car tickets are $28. Coach Car tickets are $19 for adults and $13 for children.
There will be a special event at the Brandywine Zoo (1001 North Park Drive, Wilmington, Delaware, 302-571-7747, www.brandywinezoo.org) called the "Parrot Party at the Zoo" – and it has nothing to do with Jimmy Buffet and his fans.
"Parrot Party at theZoo," which will run from 5:30-8 p.m., invites visitors to spread their wings and enjoy a tropical evening with the animals.
Attendees will be able to watch free-flight macaws from Animal Behavior & Conservation Connections, sip tropical drinks and enjoy tasty bites from Big Fish Events, while strolling through the zoo, at this first-time fundraiser for the Zoo.
Bellefonte Brewery will be providing the beer and all attendees must be 21 or over. Live music will be provided by Mark and Da Sharks! Tickets, which include two drinks, are $40. Tickets are $20 for "Designated Drivers."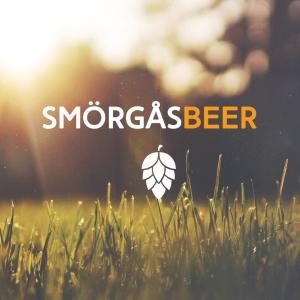 Guests are invited to spend a gorgeous summer evening at the American Swedish Historical Museum (1900 Pattison Avenue, Philadelphia, 215-389-1776,www.americanswedish.org) while enjoying regional and international beer and sampling traditional Swedish food with a modern twist. The event, which will run from 5-8 p.m., is called SmörgåsBeer.
Some of the participating breweries will be Yards Brewing Company, Saint Benjamin Brewing Company, Neshaminy Creek Brewing Company, Crooked Eye Brewery, Cartesian Brewing Company, Sterling Pig Beer, Brooklyn Brewery, Liquid Alchemy mead & cider, and Swedish Rekorderlig Cider. Also, special addition this year will be Swedish glögg (mulled wine) by Napa-based Sjoeblom Winery.
SmörgåsBeer party goers will have the chance to play trivia and lawn games as well as a traditional Swedish "tipsrunda" or quiz walk through the museum. The event will also feature a mix of retro and contemporary music by WXPN host and DJ Robert Drake. Amazing prizes for fun experiences will also be raffled off throughout the evening.
Tickets to SmörgåsBeer are $35 at the door, with a special designated driver price of $10. General admission includes a commemorative event sampling glass. Drink samples, food, and museum admission are included in the ticket price. Minimum age of 21 to drink alcoholic beverages.
The 15th Annual Downtown Newark Food and Brew Festival (Academy & Main streets, www.newarkfoodandbrewfest.com), which will be held on July 21, showcases more than 50 beers paired with creative food offerings from 18 of Newark's restaurants.
Unlike most beer festivals, this event takes place in the restaurants. Participants travel from restaurant to restaurant to sample the featured brews and tasty dishes designed to spotlight the brews at that particular establishment.
Tickets are not required as it is a pay-as-you-go event. Participants must be at least 21 years of age to sample the beers.
Beer tastings and food specials begin at noon and run until 7 p.m. The first 3,000 guests will receive a "Food & Brew Fest 15" commemorative 5 oz.-tasting mug which are available at all participating restaurants and at the information booths.
Guests may sample one of the restaurant's featured brews for $1-$2. A day-of-event program will be available at the restaurants and at the information booth at the Academy Lawn (Academy & Main streets).
The event also features a root beer tasting stand for kids on the Academy Lawn until 5 p.m. — or until supplies run out — whichever comes first.
The Wilmington & Western Railroad (2201 Newport Gap Pike, Wilmington, Delaware, 302-998-193, www.wwrr.com) is presenting its annual "Summer Food Fest" on July 21 from 10 a.m.-3 p.m.
Families will be able to enjoy a variety of food trucks on a summer Saturday in the middle of July at the Wilmington & Western. Riders will travel through the Red Clay Valley on a 45-minute round-trip.
There will also be fun, family activities at the station.  Additionally, antique cars and fire-fighting equipment are scheduled to be on display. Unlike most W&WRR rides, this train does not stop at the Mt. Cuba Picnic Grove.
As a special attraction, this excursion will be powered by one of the rail line's our antique steam locomotives.
Participating food trucks will be Madison's Smoked BBQ, The Polish Connection, Maiale Deli & Solumeria, and Woodside Farm Creamery.
The Delaware Knights of Magic and strolling musicians will be entertaining passengers and Stanley Steamer automobiles will be on display from Auburn Heights Preserve. Additionally, kids can visit "Stubby," the mini helicopter from the American Helicopter Museum.
Tickets are $15 for adults and seniors and $10 for children (ages 2-12).