By Denny Dyroff, Entertainment Editor, The Times
You can enjoy a two-for-one treat if you visit Longwood Gardens (1001 Longwood Road, Kennett Square 610-388-1000, www.longwoodgardens.org) on August 18.
The featured attraction will be a concert by Kennett Symphony of Chester County at 7:30 p.m. in Longwood's Open Air Theater. Visitors to the site will also be able to check out Longwood's amazing horticultural attractions and enjoy the new, improved fountain display.
The Kennett Symphony of Chester County (https://kennettsymphony.org) will present "Symphony Under the Stars: A Midsummer Night's Concert."
Under the baton of Conductor and Music Director Michael Hall, the Kennett Symphony will perform a variety of classics including Felix Mendelssohn's "A Midsummer Night's Dream, Overture" and "A Midsummer Night's Dream, Scherzo," Henri Vieuxtemps "Violin Concerto No. 5 in A minor, Movement 1," Jacques Offenbach's "Overture to Orpheus in the Underworld," and Edvard Grieg's "Peer Gynt Suite No. 1."
The program will also include several contemporary pieces — Alan Menken's "Beauty & the Beast" and John Williams' "Hedwig's Theme from Harry Potter."
Ticket prices are $45 in advance and $50 on the day of the concert. Ticket price includes the concert, access to visit Longwood Gardens during the day on the day of the concert and free parking.
In case of inclement weather, the concert will be moved indoors at Unionville High School Auditorium (750 Unionville Road, Kennett Square). The decision on whether to move the concert will be made no later than 4 p.m. on August 18.
The Festival of Fountains at Longwood Gardens, which is running now through September 30, is always one of the area's prime summertime attractions.
With fountains that jet as high as 175 feet, gardens filled with colorful summer blooms, shade-friendly trees, exotic day- and night-blooming waterlilies, and live music outdoors, Longwood gardens has something for everyone.
The fountain project took two years and $90 million in renovations. The fountain features more than 1,300 jets and streams, a similar number of LEDs, a variety of flame features and a wide array of plants from around the world.
Longwood's popular Main Fountain Garden has returned for a second season after attracting more than 600,000 guests last year with its 1,719 jets twirling and dancing to music. The fountains perform daily at 11:15 a.m., 1:15, 3:15 and 5:15 p.m.
At night, Illuminated Fountain Performances return featuring a selection of dynamic new shows and past favorites. New fountain shows include the rhythmic "Carmina Burana," the soulful "Sounds of Motown," a contemporary take on American classics in the "American Songbook Reimagined," and the jazz-infused "In the Mood."
Illuminated Fountain Performances are Thursday-Saturday evenings at 9:15 p.m. from May-August and at 8:15 p.m. in September. In addition to the Main Fountain Garden, Longwood is also home to a collection of other fountain gardens, including the enchanting Italian Water Garden and Open Air Theatre fountains, which also perform daily.
The ultra-popular Festival of Fountains features the gardens in their summer splendor. Flowering annuals and perennials abound, as well as the breathtaking Waterlily Display that showcases aquatic plants from all over the world.
Visitors can take a walk in the expansive Meadow Garden or enjoy a shady stroll among Longwood's historic trees. The outdoor Children's Corner features a garden designed just for kids, while the Idea Garden is a showcase of plant combinations, innovative vegetable gardens, and unusual plant varieties to inspire guests to try at home.
The Beer Garden is open Thursday-Saturday evenings with alfresco dining and Longwood Signature Brews created by Victory Brewing Company using ingredients grown at Longwood. Regional artists perform live in the Beer Garden from 6-9 p.m. May through August and 5-8 p.m. in September.
Admission to Longwood Gardens is $23 for adults, $20 for seniors and $12 for youth (ages 5-18).
If you want to rock out this Saturday, head over to Anson B Nixon Park (405 N Walnut Rd, Kennett Square, https://www.facebook.com/events/1056685587820999/).
On August 18, the park will host the Fourth Annual "Rock the Park."
The headline act will be Philly area favorite Love Seed Momma Jump while the opening acts will be You Be You and John Gibson.
Tickets are $15 for adults and free for people ages 20 and younger.
There are other options locally to hear live music performed in an outdoor setting.
The Eagleview Summer Concerts on the Square at Eagleview Town Center (Wharton Boulevard, Exton, www.ineagleview.com) will present Donna the Buffalo with David Jacobs-Strain and Bob Beach on August 14, Greg Sover and Dalton & the Sherifs on August 21, and Nik Greeley & the Operators on August 28 (with fireworks).
Another opportunity for outdoor music can be found for a few more weeks at the Shipyard Summer Concert Series (Dravo Plaza, Justison Street, Wilmington Riverfront, Wilmington, Delaware, 302-425-4890,www.riverfrontwilm.com).
This free concert series is held on Thursday evenings from 7-8:30 p.m. under the colored cranes at Dravo Plaza which is located on Justison Street next to the Shipyard Shops.
The remainder of the 2017 schedule is: August 16, The Larry Tucker Band (R&B and Motown oldies); August 23, The Barbone Street Band (New Orleans jazz and DixieLand), and August 30, Voodoo Deville (blues, boogie and swing).
Later this month, area fans of country music will have the opportunity to hear many top-flight country acts perform live at a three-day, open-air festival.
Citadel Country Spirit USA (Ludwig's Corner Horse Show Grounds. 5 Nantmeal Road, Glenmoore, countryspiritusa.com) will run from August 24-26 and feature a huge array of country stars including Alabama, Toby Keith, Trace Adkins, Brad Paisley and Cassadee Pope.
If you're in the mood for a lot of music this weekend, then you should head north — to Old Pool Farm in Schwenksville to check out the 2018 Philadelphia Folk Festival (Old Pool Farm, Schwenksville, 800-556-FOLK,www.pfs.org).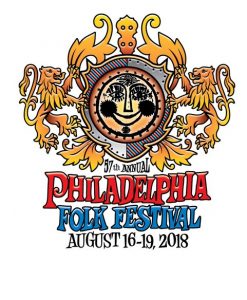 This Philadelphia Folk Festival is a music festival that is on a plateau all its own. Now in its 57th year, the festival continues to evolve with the times and, at the same time, maintain its traditional vibe. There is no other festival in the country quite like the Philadelphia Folk Festival.
Another good option for live music in the area this weekend is the Lanchester Fiddlers Picnic (Landis Woodland Preserve at 610 Zion Hill Road, West Sadsbury Township, 610-857-5969, www.westsadsburytwp.org).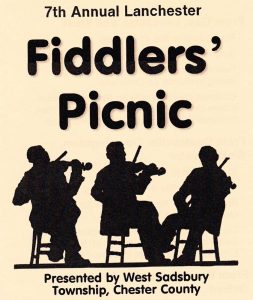 Musicians are invited to bring their instruments and voices to the Seventh Annual Lanchester Fiddlers Picnic, which will be held at the nature site near Atglen from 10 a.m. until 5 p.m. on August 19.
The event, which is free and open to the public, will feature stage performances, informal jam sessions and hayrides — and an opportunity to see the preserve. The Landis Woodland Preserve is only open for special events such as Civil War reenactments and the annual Lanchester Community Days in September.
This Saturday, people are invited to bring lawn chairs, blankets or picnics. Food vendors will be on hand with a variety of picnic offerings. There is no admission fee but there will be a parking fee of $5.
The 40th Street Summer Series, which is co-produced by University City District, the University of Pennsylvania, and The Rotunda, has returned to the area behind the Walnut Street Library (40th and Poplar streets, Philadelphia, www.universitycity.org/40th-street-summer-series) with free monthly concerts.
All concerts take place on the green behind the library between Walnut and Poplar streets. The music will begin at 6 p.m. with other activities kicking off at 5 p.m. Admission is free.
On August 18, the entertainment will be provided by The York Street Hustle with opener Three Aksha.
The York Street Hustle commands the crowd with classic sounds of the 1960s that are reinvigorated, reenergized and reborn. This band's signature sound permeates through vintage tube amps, giving new life to this nostalgic art form. With grit, sweat, and attention to detail, The York Street Hustle is the Northeast's premier 10-piece 1960s soul tribute band. The repertoire now spans well over 70 songs including more than a decade's worth of Detroit, Memphis and Chicago soul.
Three Aksha seeks to preserve and promote Indian culture and heritage through classical Indian Bharatanatyam dance choreography.
If it's raining, the Summer Series will move indoors to the back room at The Rotunda at 4014 Walnut Street.
On September 15, the performance will feature New Sound Brass with Joy Ike.
Year after year, the annual air show at the New Garden Flying Field in Toughkenamon continues to improve. The lively show, which has been staged continuously for more than 40 years, has become one of Chester County's oldest and best traditional events.
The 2018 Festival of Flight Air & Car Show (New Garden Flying Field, off Route 1, Toughkenamon, 610-268-2619, http://www.newgardenflyingfield.com) is scheduled for August 18 and 19 from 9 a.m.-4 p.m. each day.
Performances will feature Kevin Russo SNJ-6 Aerobatics, Cross Keys Parachute Team, Scott Francis MXS Teaser, L-Bird Flight,
Mark Meredith Super Chipmunk Demo, Warbird Flight (SNJs, T6s), USCG MH-65D Dauphin Search & Rescue Demonstration, Mark Murphy P-51 Mustang Demo, US Navy T-45C Goshawk Flybys (3-passes), CH-47 Chinook Takeoff, Jerry Wells Bucker Jungmeister Aerobatics, Scott Francis MXS Aerobatics, and Warbird Flight (P-51 Mustang & FG-1D Corsair Tail Chase).
Other attractions at this weekend's show at the New Garden Airport include America's Sweethearts, demonstrations by RC modelers, souvenir stands, airplane rides, a pancake breakfast, an antique and classic car show and food and beverage concessions.
Tickets are $15 for adults, $7 for children (ages 6-12) and $40 for family pass.
Cirque Italia is known for its trademark water circuses. Now, Cirque Italia is adding a new circus adventure — Paranormal Cirque (https://paranormalcirque.com).
The intriguing new production, which is intended for a mature audience, is running now through August 19 at Park City Center, which is located at 142 Park City Center in Lancaster. It will also return to the area for a run in Bensalem from August 30-Septemmber 3.
Paranormal Cirque will expose audiences to a unique creation of combined theatre, circus, and cabaret with a new European style flare.
This innovative horror story, which is presented in true circus style under a Big Top tent, features different shades of sexy and an incomparable storyline. Audiences likely will find it difficult to separate reality from illusion at this show as they fall into a parallel world and end up surrounded by monstrous creatures with hidden talents.
Paranormal Cirque's "CASTLE" (also known as the Big Top) presents a mesmerizing effect with its swirling Black and Red hypnotic colors while hosting a two-hour hypnotizing and enchanted show.
A careful casting selection has united the best artists from all over the world. Cirque Italia believes in multi-culturalism as one of our strongest assets. Just a few of the circus arts you can expect to see in this new production include the jaw-dropping Wheel of Death, mystifying magic, a woman hanging high in the air by her hair, six men on a horizontal pole, the infamous cyr wheel, and the always sexy-yet-dangerous silks. The show follows a strict animal-free policy.
Italian entrepreneur Manuel Rebecchi, President and Owner of Cirque Italia combined his vision with the flawless direction of the COO, Chanté DeMoustes, and has turned this once romantic project idea into a successful production. He wanted to create a show to cater to an adult audience where viewers could escape to another world.
Paranormal Cirque is a crazy yet fun fusion between circus, theatre, and cabaret, all working in perfect harmony and resulting in the evolution of a show that takes you into a world of dreams — or nightmares and fantasies. Fear, amusement, and surprise are only a few of the ingredients.
Video link for Paranormal Cirque — https://youtu.be/Q5vEJn5l5ME.
Ticket prices range from $10-$50 and are restricted — under 18 requires accompanying parent or guardian because the has adult language and material.
There will be two very different but equally attractive ethnic festivals this weekend at Penn's Landing (Delaware Avenue, Philadelphia, 215-922-2FUN, www.delawareriverevents.com). Both of the free festivals deal with Indians — but not the Native American kind.
West Indian or East Indian — both will be featured this weekend. Penn's Landing will host the 24th annual Festival of India on August 18 and the 32nd Annual Caribbean Festival on August 19.
The Festival of India, which is sponsored by the Council of Indian Organizations of Greater Philadelphia, is a festive event that features a day full of food, music, dancing and crafts.
The event, which runs from 1-6 p.m., will host a variety of vendors who will be selling a wide array of traditional Indian arts and crafts including clothes, jewelry, music, and other cultural items. Traditional Mahandi work (artistic design) will be available to be done on both hands and feet. Mahandi or hands painting is an old Indian custom still have been practiced by most of the Indian women.
A wide selection of food items from both North and South India will be available for purchase, including such taste treats as tandoori chicken, tikka masala, kolkata rasgulla, gujarati dohkla, chennai idli, korma and an array of Indian breads including chapatti, poori and nan. The festival will run from 1-6 p.m.
Penn's Landing will host the 32nd Annual Caribbean Festival (https://phillycaribbeanfestival.com) on August 19.
Sunday's festival, which is free and open to the public, is a celebration of the culture of 15 Caribbean Islands. The event, which runs from noon-8 p.m., features live island entertainment including drumming, dancing and music.
As always, the festival will have cultural booths where people can get information about the islands of the Caribbean. There will also be a marketplace with vendors selling Caribbean arts and crafts, fashion items and souvenirs.
Island cuisine will be well represented with a number of vendors offering Caribbean delicacies such as Jamaican jerk-chicken and hard-dough bread, escovitched fish and festival cakes, codfish fritters, Jamaican Patties, curried goat and rice & peas.
In addition to an event focusing on West Indians, there is also a festival this weekend honoring the Indians of North America.
On August 19 and 20, the Museum of Indian Culture (2825 Fish Hatchery Road, Allentown, 610-797-2121, http://museumofindianculture.org) is hosting the 38th Annual Roasting Ears of Corn Festival.
The 2018 event, which is Eastern Pennsylvania's oldest American Indian festival, is a showcase for American Indian drumming, singing, dancing and food.
Visitors can watch demonstrations of Native American cooking, flintknapping and arrow making, experience throwing a tomahawk or see what it's like using an atlatl (spear thrower). There will be a special crafts area for kids where they can make sand art pictures and weave dreamcatchers.
The festival features a wide array of Native American entertainment. This year's featured performer is Bill Miller.
Other live music and dance performances include "Youngblood Singers," "Black Bull Moose Singers," Aztec Fire Dancing by the Salinas Family from Mexico City, champion hoop dancer Katrina Fisher, and American Indian dancers, singers and performers from all over Canada and the U.S.
This year's Master of Ceremonies will be David White Buffalo from the Rosebud Sioux Tribe. Featured dancers will include head man Patrick Brooks from Tuscarora Nation and Emelie Jeffries from Occaneechi-Saponi Nation.
Festival attendees will be able to shop at the Marketplace for Native American jewelry, fine arts, and clothing. There will also be food vendors with Indian burgers, frybread, buffalo stew, Indian tacos and fire-roasted corn.
Tickets for the festival are $8 for adults, $5 for seniors (age 62 and older) and youth (age 8-17) and free for children (age seven and under).
This weekend, the American Swedish Historical Museum (1900 Pattison Avenue, Philadelphia, 215-389-1776, 7) is presenting a special event on August 18 – the museum's annual Crayfish Party.
The Crayfish Party, which is scheduled for 6:30 p.m., provides participants an opportunity to get a taste of Swedish summer.
Diners at the Crayfish Party will be able to enjoy a buffet of crayfish or Swedish meatballs, along with crisp bread, cheese, potatoes, cheese pie, and glass of akvavit all outside under the museum's beautiful lighted and decorated tent.
Tickets for the Crayfish Party are $50.
A special event that is guaranteed to appeal to kids is "Pirate Day at the Fort," which is scheduled for August 18 at Fort Mifflin (Fort Mifflin and Hog Island roads, Philadelphia, 215-685-4167, www.fortmifflin.us).
The event, which is billed as "Fort Mifflin's Annual Swashbuckling Spectacle" will look at the history of piracy on the Delaware River when a new band of pirates occupy Mud Island from 10 a.m.-4 p.m.
Fort Mifflin was initially built to protect Philadelphia from river pirates in the late 1700s and this event sheds light on the activity at the fort during that era,
Visitors can enjoy a scavenger hunt, take a guided tour, dig for treasure and take part in a drill with wooden muskets. They can also participate in lessons to talk like pirate and listen to roar of a cannon being fired.
General admission tickets are $10 for adults, $8 for seniors, $6 for veterans or students under 12.
On August 19, the Museum of the American Revolution (101 South Third Street, Philadelphia, 215-253-6731, www.amrevmuseum.org) will host a Fife & Drum Party starting at noon.
Guests are invited to join the museum staff for "Drumming Up Attention: Celebrate Revolutionary Fifers and Drummers" — a celebration of fife and drum music right in the Declaration of Independence Plaza.
At 11 a.m., noon and 1 p.m., the Fifes and Drums of the Old Barracks will perform patriotic tunes on the plaza. At 11:30 a.m., the Museum's own costumed musicians will offer fife and drum demonstrations and a brief lesson.
Free toy fifes will be available for the first 300 guests while 15-minute fife and drum demonstrations will be available periodically.
Visitors can handle replica instruments while museum staff members will perform popular tunes, such as "Yankee Doodle" and "The Liberty Song."
Museum admission is not required to join the fun. In the event of rain, the party will be moved into the Museum's first-floor Patriot Gallery and will still be free.
The focus will be on beads at a special event this weekend at the Greater Philadelphia Expo Center (100 Station Avenue, Oaks, 610-323-3263, www.beadfest.com). From August 17-20, the expo hall near Valley Forge National Park is hosting Bead Fest — an event that claims to be the largest bead and jewelry show on the East Coast.
The ambitious annual event, which is billed as a bead and jewelry extravaganza, will feature hands-on jewelry making classes, informative seminars, beading competitions and a large vendors' area where visitors can purchase everything from beading supplies to hand-crafted jewelry.
Bead Fest will have close to 150 booths and a wide array of workshops which will be presented by experts in the bead and jewelry fields.
A number of special techniques will be demonstrated, including wire knitting, design, wire and beads, bead crocheting, wire weaving, bead stitching, lampworking, metal clay, chain maille, wire and metal, kiln fusing, metalsmithing, bead stringing and wire wrapping.
Tickets for Bead Fest — $10 for one day or $15 for a weekend pass — are available only at the door.
For an annual event with a completely different vibe, head west to Lancaster County this weekend.
The Rough and Tumble Engineers Historical Association's annual Thresherman's Reunion, which is billed as "The Most Complete Steam & Gas Show in the East," has become a cherished tradition in Pennsylvania Dutch country. It is not only a "complete show," it is an old show — one of the oldest continually running events in the state.
This year's Thresherman's Reunion, which is being held August 17 ad 18 at the Rough and Tumble site (4977 Lincoln Highway East, Kinzers, 717-442-4249, www.roughandtumble.org), is the 70th annual staging of the event.
The daily schedule starts with breakfast at 7 a.m. at the R&T Multi-Purpose. The day's activities include a saw mill in operation, a "Pageant of Threshing", a shingle mill in operation, a "Parade of Power" and threshing machine demonstrations.
There will also be displays featuring steam traction engines, antique tractors, threshing machines, Hit & Miss Gas engines, two steam railroads, shingle mill, large gas engines, model engines, saw mill, barker fan, stone crusher, antique cars, stationary bailers, antique wagons and the "Stationary Steam Engine Museum".
Daily tickets for the Reunion are $10 for adults and $5 for children (ages 6-12).
If you want to take a trip deep in the past and travel back centuries, there is the Pennsylvania Renaissance Faire (Mount Hope Estate and Winery grounds, Route 72, Cornwall, 717-665-7021, www.parenfaire.com).
This year's 38th annual staging of the event, which bills itself as "the most wondrous event in all the Knowne World", runs from August 4 through October 28.
The festive annual event features authentic Elizabethan food and drink, traditional crafts from the guildsmen of yore and old-time games of skill — and a cast of hundreds of colorfully costumed re-enactors.
Every summer, the Faire, which takes place at Mount Hope Estate and Winery's authentic 35-acre recreation of a 16th-century village in Olde England, features a new story from a different year of England's past.
This year's Faire will take you back in time to the year 1520.
King Henry VIII has accomplished much in his 11 years on the throne. He has won wars both across the Channel and to the North in Scotland. He has crafted the Treaty of London, which helped broker peace across all of Christendom.
England's swaggering monarch now sits his throne at the height of his glory. But his most challenging task yet awaits him — achieving a long-lasting peace and alliance with France, England's oldest rival.
A meeting between King Henry and the French monarch, Francis I, was to have taken place in the French port town of Calais. But a sudden and unexpected outbreak of plague there has made the location unsuitable. To that end, Henry has invited Francis to the Shire of Mt. Hope, where they hope to broker a sustainable agreement between the two ambitious nations.
But the young King Francis is known to be something of a hot-blooded braggadocio himself, and some worry that Henry may not respond with the best grace to a rival so similar in competitive temperament as he.
More than 70 shows are scheduled throughout each day on the Faire's numerous stages.
Without a doubt, the most popular attraction is the Jousting Arena. Visitors to the Faire flock to Bosworth Field whenever it's time for the Ultimate Joust. Peasants lead cheers for their favorite knights while musicians pound out a heart-thumping beat. The Master of the List announces the combatants and soon an encounter of royal proportions ensues.
The Faire offers a wide variety of activities for visitors, including listening to bagpipe music, checking out handsome Lords in their colorful silks, watching a jester's acrobatics, learning how to juggle, being the recipient of a gypsy woman's flirtations and watching the march of Beefeater Guards.
Guildsmen's Way is the area that features a large number of merchants and artisans, including jewelers, candle makers, potters, herbalists, leather smiths, clothiers, and pewter makers — all offering for sale and demonstrating their ancient wares.
And, there are more than 20 Royal Kitchens located around the faire with menus featuring a wide variety of food and beverage.
The special attraction on August 18 and 19 is Celtic Weekend
Guests are invited to share in the Celtic pride of pipers, Highland Games, Celtic wares, foods, music, dancing, and "lots o' those bonnie lasses and kilt clad boyos!"
Single-day tickets are available at the gate for $31.95 but can be purchased in advance online for $27.95. For children (age 5-11) single-day tickets are available at the gate and online for $12.95. Season Passes are also available at $125 for adult and $45 for children.
If you're heading to the Faire this weekend, there is another attraction in that area this weekend worth checking out.
On August 18 and 19, the small town of Mount Gretna comes to life with the Mount Gretna Outdoor Art Show (Route 117 and Pennsylvania Avenue, Mount Gretna, www.mtgretnaarts.com).
The annual event features art, music, and food — all displayed on the historic grounds of the Pennsylvania Chautauqua.
Live entertainment will be provided by Nina Scarcia, Copper Sky, Acoustic Stew, Stereo Glow, the Carmitchell Sisters, Andy Roberts and Silver, Wood & Ivory. There will also be strolling performers.
Tickets for the highly-acclaimed art show are $12 for adults and free for children ages 11 and under.