By Denny Dyroff, Entertainment Editor, The Times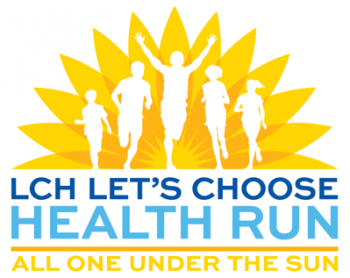 When autumn arrives, there are ethnic food festivals almost every weekend. The schedule for the next week has events featuring Mexican, Greek, Indian, German, Chinese, Latin and Polish food.
This weekend, Anson B. Nixon Park (North Walnut Road, Kennett Square, www.AnsonBNixonPark.org) will be the site of "La Comunidad Hispana 1st Annual 5K and 1 Mile Family Fun Walk."
The event, which is also billed as "LCH Let's Choose Health Run – All One Under the Sun," is scheduled for September 22 beginning at 8 a.m. The 5K race is a fast, fun course with chip timing.
There will be food, live music, goody bags, event t-shirts, and family activities, including an appearance by Philadelphia Union team members.
The event's race schedule is: 8 a.m., Registration; 9 a.m., Run Start; 9:05 a.m., Walk Start; and 10 a.m. Children's Dash
Another related event is scheduled for later in the day.
The "Dinner Gala with Casa Guanajuato" (www.casagks.org/cena-gala) is scheduled to run from 7-11 p.m.
The dinner, which is also known as "Ceno de Gala," will take place at the Italian American Room (30 Ways Lane, Kennett Square,
The Casa Guanajuato Dinner Dance is held to raise funds for the society's activities and Cinco de Mayo Festival. The gala event features delicious authentic Mexican food, open bar (beer and wine), live music, dancing, auction and more. Tickets are $60 per person.
The 41st Annual Greek Affair at St. Luke's Greek Orthodox Church (35 North Malin Road, Broomall, 610-353-1592, www.st-luke.org) is running now through September 23.
The free festival focuses on food — tasty Greek main dishes such as moussaka (eggplant dish), shish-ka-bob (meat and vegetables on skewers) and placki (fish) and Greek dessert treats including baklava (phyllo, nuts and honey) and kataifi (shredded wheat and nuts).
Other activities at the free popular annual event are midway rides, vendors with crafts and Greek items, live music by Greek-American bands and folk dancing demonstrations. Additionally, the Taverna will be open from 9 p.m.-midnight on Friday and Saturday.
The Delaware Saengerbund's Oktoberfest (Saengerbund festival grounds, 49 Salem Church Road, Newark, Delaware, 302-366-9454, www.delawaresaengerbund.org) is running from September 21-23.
The Delaware Saengerbund's festival is a traditional Munich-style Oktoberfest featuring a wide array of tasty German food delicacies, including Bratwurst, Weisswuurst, soft pretzels, Rollmops (marinated herring served with rye bread), Kartoffelsalad (potato salad), sauerkraut as well as dessert items such as Torten and traditional plum cake.
On September 21, the opening parade will be held at 7 p.m. The lid-lifting event features the "Muenchner Kindl" (Munich Child — the symbol of the city of Munich) who is dressed in brown monk's garb with golden stripes, similar to that of the Benedictine order (founders of the City of Munich).
The "Enzian Volkstanzgruppe", the Bavarian dance group of the Delaware Saengerbund, will entertain throughout the three days of the festival.
When the EVTG is not dancing, German music will be provided by "Almwind" on Friday and Saturday nights and again on Sunday afternoon. Additionally, "Heidi and Heimat Echo" will perform on Saturday afternoon.
There will also be concessions with an array of imported German gifts and souvenirs, as well as Oktoberfest souvenirs and Bavarian specialty clothes. Included in the admission price of $8 are unlimited free amusement rides.
Hours are 5-11 p.m. on Friday, noon-11 p.m. on Saturdays and noon-6 p.m. on Sunday.
Feria del Barrio (http://feria.tallerpr.org), which is one of Philadelphia's largest celebrations of Latino arts and culture, will take place on September 23 from noon-7 p.m. The free, all-ages event features top-flight Latin acts.
Visitors to the 34th Annual Feria del Barrio can enjoy Latin music and dancing, Latin American food treats and vendors with handmade arts and crafts for sale.
The popular annual festival will be held along the sidewalks of the historic Centro de Oro neighborhood on North Fifth Street between Huntingdon and Somerset streets.
The Ratha Yatra Festival (Benjamin Franklin Parkway in front of the Museum of Art, Philadelphia, 215- 247-4601, http://iskconphiladelphia.com), which is scheduled for September 22, is one of the oldest continually celebrated spiritual festivals in the world.
It is celebrated by devotees of Lord Krishna all over the world.
Ratha Yatra, the festival of the chariots, is a procession of Lord Krishna in his form of Jagannatha, Lord of the Universe. Traditionally held in Puri, eastern India, where hundreds of thousands of pilgrims sing and dance in the procession, the festival now takes place in cities globally.
Every year in September, their Lordships Sri Sri Jagannath, Baladeva and Subhadra Devi grace the streets of Philadelphia in a Parade of Chariots beginning from Love Park and ending at Eakin's Oval, in front of the Philadelphia Museum of Art. Following the parade, a grand festival is held at Eakin's Oval, complete with music, workshops on yoga and meditation, dance performances, exhibits, gift shops, and a spectacular vegetarian and vegan feast.
The free annual event runs from 11 a.m.-7 p.m.
On September 22, the annual Chinatown Mid-Autumn Festival (10th and Arch streets, aaunited.org) will take place at the China Friendship Gate from noon-7:30 p.m.:45-6 p.m.
Officially billed as "The 23rd Annual Mid-Autumn Festival Promoting the Culture & Well-Being of Our Community," the family-friendly event will feature a carnival, arts activities, a mooncake-eating contest and other kids' attractions.
Visitors can enjoy a an array of Chinese food specialties as well as variety of live performances including music, dance, Tai Chi, Kung Fu, and Beijing Opera.
Other festival highlights are a Dragon Dance, a Lion Dance and a Lantern Parade through Chinatown. Lanterns will be available for purchase.
Fans of polka music, Polish beer and Eastern European cuisine that features fresh and smoked kielbasa should head to the St. Hedwig's Polish Festival (Frawley Stadium parking lot, Wilmington Riverfront, Wilmington, Delaware, 302-594-1400, www.polishfestival.net) which is running September 24-29
The 62nd annual staging of the festival offers a variety of Polish treats including placki (potato pancakes), pierogis (dough filled with cheese and/or potato, holubki (stuffed cabbage), kielbasa (sausage) and chruschicki (bow cookies).
The free festival will feature a full slate of live entertainment featuring Club Phred (9.24), Polka Serenaders (9.25), John Stevens & Doubleshot (9.26), TKO Polka Band (9.27 and 9.28) and Golden Tones (9.29).
Dinner will be served Friday from 5-10 p.m. and Saturday from 3-10 p.m. The Midway, which is a large midway with over 20 rides along with a variety of amusement games, will open at 6 p.m. each night.
This weekend, you can enjoy three different and interesting events under one roof.
The Greater Philadelphia Expo Center (100 Station Avenue, Oaks, 484-754-EXPO, http://www.phillyexpocenter.com) is hosting three events this weekend — the American Birding Expo from September 21-23, the Philadelphia Sportscard & Memorabilia Show from September 21-23 and the East Coast Reptile Super Expo on September 23.
The Philadelphia Sportscard & Memorabilia Show (http://www.phillyshow.com) will offer collectors a huge variety of sports-related items.
The show will feature dealers from all over the country who will be selling a wide array of sports-related items such as game-used equipment, autographed balls, posters, magazine, game programs and autographed pictures. Visitors can also find a huge selection of collectors' supplies including protective sheets, binders, ball protectors and display cases.
A major focus of the show will be trading cards — especially baseball cards. Show attendees will be able to find everything from ultra-rare vintage Babe Ruth and Mickey Mantle cards to the latest releases. All sports will be represented, including football, soccer, ice hockey, basketball, wrestling, Olympics and UFC.
The show will also have a large number of live guests — autograph-signing guests — including former Philadelphia pro favorites Donovan McNabb, Derrick Coleman, Randall Cunningham, Bobby Shantz, Irving Fryar and Tommy Greene along with current members of the Philadelphia Eagles. Also featured will be a pair of boxing legends – Roberto Duran and Vinny Pazienza.
Tickets are $4 per day or $9 for the weekend. Children 12 and under are admitted free.
The East Coast Reptile Super Expo, which is always a well-attended event, will run from 9 a.m.-4:30 p.m. this Saturday. Tickets are $10 with children (under five) admitted free.
If you think snakes and lizards are interesting creatures and maybe even fun pets to own, you should check out the show on Saturday. A wide array of reptiles will be on display as part of the popular exhibition.
One of the show's main attractions is a sales exhibit area featuring a large number of vendors with live reptiles, amphibians and arachnids as well as food items, supplies, books, cages, and related accessories.
The roster of very diverse vendors includes RKZ Rodents, Corralus Creations, Rogue Reptiles LLC, Garden State Tortoise LLC, Just Lizards, Reptile Addicts, MCO Reptiles Livecargo Pets & Terrarium Supply, Jungle Emporium, VSCV Ventures LLC, Outback Reptiles, Dachiu Dragons, Tom Rogan Reptiles, Native Exotics, and Venomous Addiction.
The Fourth Annual American Birding Expo (www.americanbirdingexpo.com) is North America's most extensive gathering of birding-related products, services, companies, destinations, and organizations. It is billed as "the world of birding in one place!"
Whether you're a world-traveling bird chaser, just starting out as a bird watcher, or only interested in the birds in your backyard, the Expo has everything you need.
The American Birding Expo is a retail-sales-oriented showcase of products for birders and nature enthusiasts. Exhibitors from around the world, representing all aspects of the birding and nature market, come to the Expo to present and offer their products, goods, and services.
The American Birding Expo is the largest and most diverse shopping experience available to bird watchers in North America.
Some of the featured exhibitors will be Adventure Birding Company, Adventure Birding Company, Beaks and Peaks, Black Swamp Bird Observatory, Drawing 10,000 Birds, Delaware Valley Ornithological Club, and Hawk Mountain Sanctuary.
Admission to the Expo is $10 for the entire weekend.
Another bird-related event in Montgomery County will be held on September 22.
The Eighth Annual Upper Perkiomen Bird & Wildlife Festival is scheduled to run from 11 a.m.-3 p.m. at Green Lane Park (2298 Green Lane Road, Green Lane, 215-234-4528).
Families are invited to enjoy a day of fun and learning at the park. The event will feature live animal presentations, Monarch Butterfly tagging and releases, kids' games and activities, free hayrides, live music and much more.
Food and merchandise vending will be available, along with environmentally-themed exhibits including the Pennsylvania Wood-mobile, a 35' RV converted into a museum celebrating the forest industry of Pennsylvania. There will also be an eco-raffle table for cool outdoor prizes.
This weekend, there will be a special event dealing with Native Americans at the Norristown Farm Park (West Germantown Pike and Barley Sheaf Drive, 2500 Upper Farm Road, Norristown, 610-270-0215).
On September 23 from 11 a.m.-2 p.m., Norristown Farm Park will present its annual Native American Day. Blue Jay, Darius Puff and Nokomis will be back with lots of Native American crafts, games, and please touch items for children.
Other presenters will be featuring demonstrations and displays of Lenape culture — including flint knapping, jewelry, clothing, tools, and foods.
The free event will also feature children's games and crafts. The activities will take place at the picnic pavilions near Parking Lot 3.
The Chaddsford Winery Harvest Festival will be held September 22 and 23 at the Chaddsford Winery (632 Baltimore Pike, Chadds Ford, 610-388-6221, http://www.chaddsford.com).
The festival will feature an onsite Oktoberfest Bier + Wein Garten with German-style beers and warm Bavarian pretzels, and Reserve Winery Tours at 11:30 a.m., and 1:30 and 3:30 p.m. that offer an inside look at cellar activity during the height of production.
The $5 Specialty Harvest Wine Tastings feature '16 The White Standard, Newly-Released '16 Barrel Select Chardonnay, '16 The Red Standard, '16 Harbinger, Chaddsford Red, and Spiced Apple.
There will be complimentary samples of the winery's new Spiced Apple Ginger Mule featuring Boardroom Spirit's Fresh Ginger Vodka.
The live music roster features Acoustic Keys from 11 a.m.-2 p.m. and Neil McGettigan with Kara Jones from 3-6 p.m. on September 22, and Marielle Kraft from 12:30-4:30 p.m. on September 23.
Admission is free, and all wine and food purchases are pay-as-you-go.
On September 21, "Sunset Yoga in the Vineyard" will be presented by Penns Woods Winery (124 Beaver Valley Rd, Chadds Ford, 610-459-0808, www.pennswoodswinery.com).
According to Penns Woods people, the aging of wine is a noble process that can serve as a metaphor for healthy aging of a human being.
As a result, they are inviting visitors to enjoy a 60-minute gentle yoga class in their vineyard followed by a wine tasting and local light bites farmers plate. The experience will emphasize youth, not as skin and muscle tone, but as "the vibrancy of spirit when balance is practiced."
Each class includes the yoga class; wine tasting of five wines with plate including a selection of fresh and local veggies, cheeses, and crackers; a Penns Woods Winery souvenir wine glass; and 10% off all wine purchases after the class. Participants are instructed to wear comfortable clothing, dress for the weather and bring a yoga mat.
The "Yoga in the Vineyard Class" will be held on September 23 at 10 a.m.
Galer Estate Winery (700 Folly Hill Road, Kennett Square, 484-899-8013, www.galerestate.com) has a variety of special events happening this weekend.
On September 22, there will be live music by John Rodden from 5-7 p.m.
On September 29, the winery will remain open later than usual – allowing guests to sit outside and sip wine while watching the festive nearby "Longwood Gardens Fireworks Display."
The Festival of Fountains at Longwood Gardens (Route 1, Kennett Square, 610-388-1000, www.longwoodgardens.org), which is running now through September 30, is always one of the area's prime summertime attractions.
With fountains that jet as high as 175 feet, gardens filled with colorful summer blooms, shade-friendly trees, exotic day- and night-blooming waterlilies, and live music outdoors, Longwood gardens has something for everyone.
The fountain project took two years and $90 million in renovations. The fountain features more than 1,300 jets and streams, a similar number of LEDs, a variety of flame features and a wide array of plants from around the world.
Longwood's popular Main Fountain Garden has returned for a second season after attracting more than 600,000 guests last year with its 1,719 jets twirling and dancing to music. The fountains perform daily at 11:15 a.m., 1:15, 3:15 and 5:15 p.m.
At night, Illuminated Fountain Performances return featuring a selection of dynamic new shows and past favorites. New fountain shows include the rhythmic "Carmina Burana," the soulful "Sounds of Motown," a contemporary take on American classics in the "American Songbook Reimagined," and the jazz-infused "In the Mood."
Illuminated Fountain Performances are at 8:15 p.m. in September. In addition to the Main Fountain Garden, Longwood is also home to a collection of other fountain gardens, including the enchanting Italian Water Garden and Open Air Theatre fountains, which also perform daily.
The ultra-popular Festival of Fountains features the gardens in their summer splendor. Flowering annuals and perennials abound, as well as the breathtaking Waterlily Display that showcases aquatic plants from all over the world.
Visitors can take a walk in the expansive Meadow Garden or enjoy a shady stroll among Longwood's historic trees. The outdoor Children's Corner features a garden designed just for kids, while the Idea Garden is a showcase of plant combinations, innovative vegetable gardens, and unusual plant varieties to inspire guests to try at home.
The Beer Garden is open Thursday-Saturday evenings with alfresco dining and Longwood Signature Brews created by Victory Brewing Company using ingredients grown at Longwood. Regional artists perform live in the Beer Garden from 6-9 p.m. May through August and 5-8 p.m. in September.
Admission to Longwood Gardens is $23 for adults, $20 for seniors and $12 for youth (ages 5-18).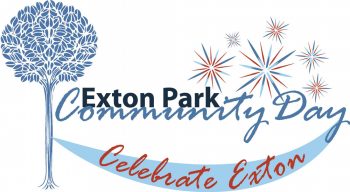 Exton Park Community Day (Exton Park, 800 Swedesford Road, Exton, https://www.facebook.com/events/209792246297655/) has been rescheduled to September 23.
The free family event at Exton Park will get underway at 3 p.m. and feature a Slippery Band concert at 4:30 p.m. and fireworks at dusk.
The festival includes a variety of kids activities including rock wall, inflatables, Gaga ball pit, obstacle course, face painting, petting zoo, pony rides, bike rodeo, touch a truck, and teddy bear hospital.
Other attraction will be archery, music by a DJ, food trucks, and a health & wellness fair.
There will be free parking at Church Farm School and Valley Creek Corp. Center
Chester County's annual schedule of equestrian activities is getting near the end – but not quite yet.
The annual Dressage at Devon (Devon Horse Show grounds, Lancaster Avenue, Devon, 484-358-5510, http://dressageatdevon.org), is running from September 25-30.
The popular annual event combines world class dressage competition and the world's largest open breed show. The six-day event attracts hundreds of horses from around the world and thousands of spectators.
The event also includes the Fall Festival at Dressage at Devon, which features a large selection of vendors and an equally large number of specialty boutiques where visitors can shop for arts and crafts, clothing, horse-related items and gourmet food.
Tickets are $10 for adults and $5 for children (ages 3-12).
This weekend, there will be a special event dealing with Native Americans at the Norristown Farm Park (West Germantown Pike and Barley Sheaf Drive, 2500 Upper Farm Road, Norristown, 610-270-0215).
On September 23 from 11 a.m.-2 p.m., Norristown Farm Park will present its annual Native American Day. Blue Jay, Darius Puff and Nokomis will be back with lots of Native American crafts, games, and please touch items for children.
Other presenters will be featuring demonstrations and displays of Lenape culture — including flint knapping, jewelry, clothing, tools, and foods.
The free event will also feature children's games and crafts. The activities will take place at the picnic pavilions near Parking Lot 3.
The Marshall Steam Museum at Auburn Heights Preserve (3000 Creek Road, Yorklyn, Delaware, 302-239-2385, http://auburnheights.org) will stage one of its major annual events on September 23 when it hosts Auburn Heights Invitational Historic Auto Display.
The annual Auburn Heights Invitational features an exceptional array of historic automobiles from the classic era. This year's fundraiser event includes a spotlight display on "Phaetons & Convertible Sedans," along with a broad representation of high-end motor cars from the dawn of the automotive age through 1942.
The featured classic autos this year are 1927 Rolls-Royce Phantom I Ascot Tourer by Brewster, 1929 Franklin 153 Phaeton, 1929 Packard 640 Phaeton, 1932 Packard Phaeton Model 905, 1933 Auburn Model 8-101A Convertible Sedan, 1937 Buick Roadmaster Convertible Sedan, 1937 Oldsmobile L37 Redfern Saloon Tourer, and 1941 Cadillac Series 62 Convertible Sedan.
Selection is based on significance of the marque, authenticity, presentation and the history of the vehicle. Limited to approximately 20-25 autos, the Auburn Heights Invitational offers a rare opportunity to compare and contrast early and later classic-era vehicles — all at the elegant Auburn Heights estate.
More than just a car show at a classy venue, attendees enjoy delicious fare by the Country Butcher Fine Foods Inc., wine and beer tastings, ice cream from Woodside Farm Creamery, rides on the Auburn Valley Railroad and tours of the Auburn Heights Mansion, plus special exhibits and presentations, a silent auction, raffle and more.
The event will get underway at 12:30 p.m. and admission is $25.
The first continuing Halloween attraction of the 2018 season is arriving this weekend.
"Terror Behind the Walls" (Eastern State Penitentiary, 2124 Fairmount Avenue, Philadelphia, 888-763-NITE, www.easternstate.org), will celebrate the new season with its opening weekend that starts today.
The truly scary attraction, which is running through November 10, takes place at a penitentiary site that was once was an active prison and is now a National Historic Landmark. It is a scream-inducing event featuring laser and special-effect lighting, digital sound, sinister scents, animatronic creatures and 3-D illusions.
Popular attractions include "Blood Yard," "Infirmary," "Machine Shop," "Lock Down," "Break Out!," and "Quarantine 4D."
Admission prices, which vary with the date, range from $19-$45.
It's time to welcome autumn and one of the best ways to do this is by checking out the corn mazes at Ramsey's Farm (Ramsey Road, Wilmington, Delaware, 302-477-1499, www.ramseysfarm.com). The farm's event season lists September 23 as 2018's "Opening Day."
Corn mazes, along with hayrides, a pumpkin patch and scarecrows, will be featured at Ramsey's Farm, which is located in northern Delaware on Route 92 just south of the Pennsylvania-Delaware state line. The new season runs on weekends now through October 30.
Ramsey's "Pumpkin Patch" has been in operation since 1995 and the farm's varied mazes have been delighting and baffling visitors who return each year for the popular annual event. The owners of Ramsey's Farm raise pumpkins, gourds, ornamental corn, popcorn, feed corn and hay.
The farm's pumpkin field stretches over 12 acres and yields approximately 20,000 pumpkins each season. Hayrides around the farm will be offered from 11 a.m.-5 p.m. each day. Visitors will be able to shop for pumpkins and other items at the farm store. There will also be hot food and beverages available for purchase.
Tickets are $7 for the corn maze, $4 for the sorghum maze, $3 for the hay maze, $2 for pumpkin painting and $3 for a hayride.
This is the time of the year when farms in the area become a bustle activity — a time for harvest. But, it is not harvest matters that are causing a bustle of activity at Cherry Crest Adventure Farm in Ronks (150 Cherry Hill Road, Ronks, 717-687-6843, www.cherrycrestfarm.com).
The farm's popular annual "Flashlight Maze" is now underway and will continue every Friday and Saturday night through November 4. Cherry Crest Adventure Farm has reserved several weekends during the autumn months for Flashlight Maze.
This special activity allows visitors to experience the Amazing Maize Maze in total darkness. All you need are flashlights and a few friends.
The Flashlight Maze is a nice, non-scary, Halloween alternative that has appeal for people of all ages. The Flashlight Maze, which has a $12 admission fee, is open from 6:30-10 p.m. with the last entrance into the Maze at 9 p.m.
The main attraction is Cherry Crest's "Amazing Maize Maze," which is billed as "the world's most dynamic and interactive corn maze." It is a five-acre corn maze with over two-and-one-half miles of paths, scenic bridges, and clues.
Participants can walk at their own pace as they encounter the "Kernels of Knowledge" along with a variety of clues, tunnel slides, and watering stations. They can also check out a bird's eye view from the two bridges and watch everyone's flags waving high above the corn.
The average time to complete the "Amazing Maize Maze" course is one hour. Tickets are $17 on Thursday and Fridays and $20 on Saturdays.
This weekend, it's time once again for the Scarecrow Competition and Display at Peddler's Village (Routes 202 and 263, Lahaska, 215-794-4000, www.peddlersvillage.com). Hours are 10 a.m.-6 p.m. both days.
Visitors can stroll around the Village to see the Scarecrow Competition and Display, which showcases more than 100 creative and colorful scarecrows. The Scarecrows are on outdoor display through October 28.
The public is invited to vote for the winners. Ballots are available in all shops and restaurants. The ballot boxes are located in the Hospitality Center at the Cock 'n Bull, Giggleberry Fair, and Buttonwood Grill.
On September 22 and 23, Linvilla Orchards (137 West Knowlton Road, Media, 610-876-7116, www.linvilla.com) is hosting its annual Apple Festival.
Linvilla Orchards' Apple Festival honors apples every autumn. This legendary festival is hosted by Adam Monaco of All Entertainment, LLC.
"Pick Your Own" apples are at the height of their season and visitors who want to pick can choose from a wide variety grown in Linvilla's orchards.
As always, loads of fun will be had by competitors and spectators at the annual apple pie eating contests.
Pumpkinland will also be in full swing. The family-oriented activity features costumed characters, games and contests and live music.
Another attraction, which runs through October 30, is "Hayride to the Witch's House." Admission is free and hayrides are $9 per person. There will also be "Harvest Hayrides" and "Autumn Moon Hayrides" starting later in September.
The Pennsylvania Renaissance Faire (Pennsylvania Renaissance Faire Shire, Mount Hope Estate and Winery grounds, Route 72, Cornwall, 717-665-7021, www.parenfaire.com) is hosting its "Time Travelers" event on September 22 and 23.
From 11 a.m. until 8 p.m. each day, the huge faire will be dedicated to time travelers.
The soothsayers have foreseen a chronological convergence of time travelers, doctors, treckers of the stars, the steam-punkified, slayers and many more of the fictions of science as they gather upon the Shire of Mount Hope.
At the Adult Costume Exhibition, all adult time travelers are invited to gather for an exhibition of their most creative fashions, Stand-out participants will receive wondrous prizes.
At the Children's Costume Exhibition, youngsters are invited to show off all your finery for the whole Shire.
With Royal Dog Days, His Majesty has issued an invitation to the lover of dogs to join him and the Royal Hounds upon the Fairegrounds Saturdays and Sundays in September.
Admission is $31.95 for adults and $11.95 for kids ages 5-11.
Here's something good to do on September 21 — have a brew or two and help the zoo.
From 5:30-9 p.m., the Brandywine Zoo (1001 North Park Drive, Brandywine Park, Wilmington, Delaware, 302-571-7747, www.brandywinezoo.org) is hosting its annual "Brew at the Zoo."
Visitors to the zoo, which is located in Brandywine Park along the banks of the Brandywine Creek in downtown Wilmington, will be able to enjoy ice cold craft beer and ale from local distributors and chow down on delicious food from local restaurants such as Chelsea Tavern and Two Stones Pub. Tickets are $50 at the door with $25 tickets available for designated drivers.
On weekends now through October 20, the Kalmar Nyckel will be offering public sails from two locations in Wilmington, Delaware.
On September 15 and 16, the ship will depart from the Dravo Plaza on the Wilmington Riverfront. The remainder of the sailings will leave from the Kalmar Nyckel Shipyard.
For two decades, the Kalmar Nyckel, which has its home base in Wilmington, has been hosting riders all over the world – especially in Delaware.
A ride on the Kalmar Nyckel is a totally different from most tourist water rides.
The ship is a beautiful recreation of the original Kalmar Nyckel, which was built in Holland in the 1620s. Her mainmast is taller than a 10-story building and she carries 7,600 square feet of sail area and six miles of rigging.
The original Kalmar Nyckel was a Swedish-owned, three-masted armed pinnace that sailed from Goteborg, Sweden in November of 1637 and brought the first permanent European settlers to the Delaware Valley.
Carrying 24 settlers from four countries (Sweden, Finland, Holland, and Germany), she landed on the banks of the Christina River. The site, which became known as "The Rocks", can be visited at Fort Christina Park off Wilmington's East Seventh Street.
The Kalmar Nyckel made four documented round-trip crossings of the Atlantic, more than any other "settlers' ship" of the era. The original ship was lost in the late 1600s.
In 1986 a group of citizens established the Kalmar Nyckel Foundation to design, build and launch a replica of the Kalmar Nyckel at a shipyard adjacent to the original landing site.
The new Kalmar Nyckel was constructed there and was launched on September 28, 1997. She was commissioned on May 9, 1998 and now serves as Delaware's sea-going Ambassador of Good Will. She is a fully functional sail training vessel and has represented Delaware all over the country.
Tickets are $35 for adults and $20 for youth (ages 17 and under).
On September 22, the Delaware Nature Society will host the inaugural Trailfest (Wilmington Waterfront, Wilmington, Delaware, delnature.org).
The event, which will run from 10 a.m.-2 p.m., will take place at the DuPont Environmental Education Center.
Visitors will be able to celebrate the completion of Delaware's newest trail, The Markell Trail. The new trail connects the Wilmington Riverfront and Historic New Castle. This walkable, bikeable trail, with wide boardwalk spanning the marsh in the Russell Peterson Wildlife Refuge, opens a whole new world of exploration.
Trailfest will feature live music, interactive exhibits, live animals, Naturemobile, beginner canoeing, activities, outfitters, craft vendors, craft beer, food trucks and more. This event is part of the month-long River Days event series hosted by the 23 Centers in the Alliance for Watershed Education.
The Strasburg Railroad (Route 741, Strasburg, 717-687-7522, www.strasburgrailroad.com) is always one of the most popular spots around when it hosts "Day Out With Thomas."
There is a mutual love affair between kids and Thomas the Tank Engine and it's especially evident when Thomas gets up-close and personal with his fans during his visits to the Strasburg Railroad.
Every year, the steam locomotive named Thomas makes several visits to Lancaster County where he entertains enthusiastic children and their parents. The locomotive, which has its own PBS television series, will return to Strasburg for "Day Out With Thomas" now through September 23.
For more than 50 years, Thomas the Tank Engine and his Island of Sodor friends have been favorites of preschoolers and their parents. Based on "The Railway Series" (classic stories authored by a father who loved trains and wanted a shared experience with his son), "Thomas & Friends" has evolved into a rite of passage that inspires imagination.
Fans will be able to get personal with Thomas the Tank Engine, a full-sized operating steam locomotive who will be talking for the first time ever. And, they will also be able to ride a train pulled by Thomas and meet the locomotive's buddy Percy.
Percy, who is a larger-than-life, full-size locomotive just like his friend Thomas, will be there for all days of the event. A ride behind Percy may be purchased as an add-on to the "Day Out With Thomas" ticket. Percy's ride will last approximately 12 minutes.
In between trips, Percy will talk with families and be available between trips for photos.
Tickets for "Day Out With Thomas," which are $21, include the train ride with Thomas the Tank Engine, as well as a variety of Thomas & Friends themed entertainment such as storytelling, video viewing, temporary tattoos of Island of Sodor friends and an Imagination Station. The Percy Package is available for an additional $6.
In the western part of the United States, rodeos are fairly common. Rodeo action takes place every weekend in just about every western state. But, in the eastern part of the country, live rodeos are not a common occurrence.
But — If you want to catch a live rodeo performance locally, you can do it this weekend.
Now through September 23, the Liberty Pro Rodeo is being staged on the grounds of the LuLu Temple (5140 Butler Pike, Plymouth Meeting, 800-898-LULU, http://libertyprorodeo.com).
The 30th Annual Liberty Pro Rodeo features professional rodeo cowboys and cowgirls from all over the country competing in their respective events including bull riding, barrel racing and saddle bronco riding. At this year's rodeo, competitors from the national level as well as those from the local First Frontier circuit will compete for thousands of dollars in prize money.
The gates open at 6 p.m. and the rodeo gets underway at 7:30 p.m. on Friday. On Saturday, there are two shows with gates opening at 12:30 p.m. and 6 p.m. and show times at 2 and 7:30 p.m. On Sunday, the gates open at 12:30 p.m. and show time is scheduled for 2 p.m.
There will be live entertainment each day with Valerie West on September 21, Julia Denise and George & Pamela Spicer Band on September 22 and Sam Schmidthuber on September 23.
There will also be a number of concession booths with a wide array of carnival food, including funnel cakes, meatball sandwiches, hot dogs, cotton candy, ice cream, nachos and cheese, snow cones, pizza, walking tacos, popcorn, French fries, pickle-on-a-stick and soft pretzels.
Tickets are $24 for adults and $12 for children (age 11 and under).