By Denny Dyroff, Entertainment Editor, The Times
The weather forecast is lovely for the next week — sunny days and highs ranging from 75-83 degrees – and that's great because many of the popular events on this weekend's calendar are outdoor activities.
The Chadds Ford Historical Society's "Valley Jamboree" is scheduled for May 18 and 19 at the Barn Visitors Center (1736 Creek Road, Chadds Ford,www.chaddsfordhistory.org).
Visitors to the Society's spring event can enjoy a variety of live bands throughout each day. There will be a wide range of activities for kids including a giant 60-foot Titan Obstacle Challenge, a petting zoo, a crafts tent, lawn games and a scavenger hunt.
Food, wine and beer will be available for purchase from a variety of different vendors. There also will be a special area featuring local crafters, artisans and merchants.
The Jamboree will run from 11 a.m.-7 p.m. on Saturday and 11 a.m.-5 p.m. on Sunday.
The entertainment lineup for Saturday includes WaveRadio, Green Eggs and Jam, and Special Delivery. Sunday's lineup features Tommy Froelich Trio, Steve Liberace Band, and Sin Brothers.
The roster of artisans and crafters includes Antonio Flores, Vintage Silverplated Jewerly, Classic Elegance,LLC, River Road Candleworks, Monarca Fiber Arts, Plainwork, Golden Touch Gifts, Susanne Kent Pottery, Woodworks-KS, and Pappy's Repurposers & Carol & Co,
It also features Sword & Plough, Petey Possum's Hangout, Four Peas in a Pod Designs, Ingers Basketry, Edna Rambo Stoneware Pottery, Possum Hollow Gourds, Handmade by Bee/Doterra, Gregory  Benjamin Preserves/Marmalade, Alois Origami Art, and Mare's Chalk Couture Independent Designer.
Admission is: $15 for adults 18 and older; $5 for children (ages 7-17) and free for children (ages 6 and under). Dogs are welcome but must be on a leash. Please clean up after your pet.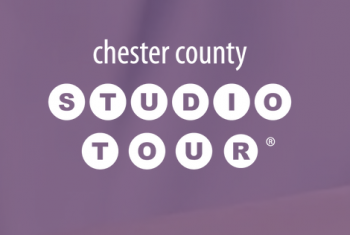 The annual Chester County Studio Tour (chestercountystudiotour.com) will be held on May 18 and 19. The tour, which has continued to grow in size and stature from year-to-year, is a showcase for 143 different artists whose work will be displayed at 62 studios in the area.
Some of the artists whose work will be on display at 2019 edition of the event are Ruth Biles, Patsy Keller, Emily McGuigan, Joe Grubb, Lin Webber, David Katz, Brent Rakus, Theresa Haag, Erica Brown, Gillian Pokalo, Larry Crossan, Stephen Smith and George Watson.
Tour hours are 10 a.m.-6 p.m. on May 18 and 11 a.m.-5 p.m. on May 19. The event is free and open to the public.
May 18 is a big day in the local equestrian world – the day of the Radnor Hunt (826 Providence Road, Malvern, https://www.brandywine.org/conservancy/radnor-hunt-races).
This year marks the 89th running of the Radnor Hunt Races. Held on the grounds of the Radnor Hunt in Willistown Township, the event annually draws an estimated crowd of 20,000. The National Hunt Cup and the Radnor Hunt Cup headline the day's six races.
The first Radnor Hunt Races was held in 1928 at Chesterbrook, the former estate of A.J. Cassatt. The Races were run annually until racing was suspended during the war years of 1943-1945. The following year George Brooke, II, with the aid of Morris Dixon, Thomas McCoy, Jr., and George Strawbridge, Sr., supervised construction of a new course on the present Club property.
In 1980, the Radnor Hunt and Brandywine Conservancy began a partnership spearheaded by Betty Moran and George "Frolic" Weymouth. Under their leadership, the Radnor Hunt Races are Racing for Open Space. For the past 40 years the Brandywine Conservancy has been the sole beneficiary of the Radnor Hunt Races. With over $5 million raised, those funds have fueled the Conservancy's vital efforts to protect open space and water resources in southeastern Pennsylvania and northern Delaware.
The 89th Radnor Hunt Races, which are held on the W. Burling Cocks Memorial Racecourse in Malvern, will get underway at 1:30 p.m. with The Milfern Cup race.
On May 18 and 19, the Brandywine Ballet will bring its annual spring performance to West Chester University' Emilie K. Asplundh Concert Hall (South High Street, West Chester, 610-696-2711, www.brandywineballet.org).
This weekend, the Brandywine Ballet will present the classic family favorite — "Cinderella."
With this production, Brandywine Ballet introduces a new full-length ballet into its repertoire — the fairytale story of Cinderella.
A young orphan girl trapped by her stepmother and stepsisters is visited by her fairy godmother and her fairies. She is whisked off to a ball to meet her Prince Charming. Choreographed by Nancy Page, this ballet presents new costumes, sets, and music selections.
"Cinderella" will be performed May 18 at noon and 4 p.m. and May 19 at 2 p.m. Ticket Prices are $25, $32 and $42.
On May 19, the Schuylkill Canal Association will present a "Herb Garden Revival" from 1-4 p.m. at Lock 60 at Schuylkill Canal Park (400 Towpath Road, Mont Clare, 610-917-8030, www.schuylkillcanal.org).
Visitors are invited to join the Schuylkill Canal Association's Master Gardener for a guided tour of the renovated herb garden — weather permitting.
The activity is open to adults and children (8 and older with an adult). Pre-registration is requested. Participants are asked to meet at the Locktender's House, which is located at Lock 60, the only operating lock of the historic Schuylkill Navigation.
Phoenixville's annual Dogwood Festival is coming down the stretch and will be open until May 19.
The 76th annual staging of the springtime fair will take place at the historic Reeves Park Bandshell (Main Street between third and Fourth avenues, Phoenixville, 484-928-0052, www.phoenixvillejaycees.org) with live entertainment each night.
The main day for activities at the free festival will be May 18 with a parade and other festivities running from noon-3 p.m. and live entertainment starting at 4 p.m.
The Dogwood Festival Parade takes place on Armed Forces Day. The 1.3-mile parade route winds through Phoenixville, from the Borough's North Side to Reeves Park. One of the county's largest and one of the state's longest-running parades, the Dogwood Parade, which is slated to get underway at 1 p.m., features local groups, acts, bands, classic cars, fire departments, and floats.
From May 17-19, The Greater Philadelphia Expo Center (100 Station Avenue, Oaks, 484-754-3976, www.phillyexpocenter.com) is hosting the Americana Indian Art & Jewelry Show.
An always-popular motif for home decorating is American Indian art — especially artwork produced in the American Southwest. This weekend, you can find a lot of examples of this art style at the Americana Indian Art & Jewelry Show on Oaks.
The show provides an excellent opportunity to look at artifacts and other items related to the history of Native Americans. The show is presented Americana Indian Shows and admission is free.
The Americana Indian and Western Gallery had its beginning in 1947 when its founder Lee Anderson attended school on a Navajo reservation and worked after school for his uncle in the trading post. The family collected American Indian art such as Navajo rugs, pottery, baskets, and other Indian and western items.
Anderson's sells Navajo, Hopi, Zuni, and Santo Domingo jewelry, as well as Navajo rugs, Hopi and Zuni kachinas, baskets, pottery, art and collectibles. One of the most respected Native American art dealers in the United States, Americana Indian Shows brings thousands of items direct from the Southwest to the show attendees.
Show hours are 11 a.m.-8 p.m. on Friday, and 11 a.m.-7 p.m. on Saturday and on Sunday.
Another event at the exposition hall in Oaks this weekend is the Fourth Annual Greater Philly Gluten Free Expo.
Visitors to the health food-focused event will have the opportunity to sample, purchase and interact with more than 70 exhibitors in a gluten-free environment.
Highlights include chefs offering mouth-watering samples of gluten-free dishes, informative sessions about dietary options, and an impressive list of door prizes.
The Philly Gluten Free Expo's mission is to provide those with celiac disease or gluten intolerance access to products, information, and resources that allow them to "thrive — not just survive — while gluten-free."
The show will run from 8:30 a.m.-4 p.m. and general admission is $10.
On May 18 and 19, the Ninth Annual Skippack Spring Wine Festival (Skippack Pike, Skippack, 610- 584-1155, http://winetober.com) will be along the main street of the scenic village near the Skippack Creek in Montgomery County.
The popular annual event will feature vendors with a tasty array of wine and food samples along with live music.
Wine vendors who will be participating in this weekend's event are Mountain Lake Winery, Blue Mountain Vineyards, Juanita Valley Winery, Stone & Key Cellars,Hungry Run Wine & Spirits, Naylor Winery, A'Dello Vineyard and Winery, Village Wine Cellar – Crossing Vineyard, Bee Kind Winery,Benigna's Creek Vineyard & Winery, Inc.,Paradocx Vineyard, and Hidden Creek Vineyard and Winery.
This year's Skippack Spring Wine Festival will be held from 1-6 p.m. each day. Tickets for the event, which include food and wine sampling, are $30 on either Saturday or Sunday.
If you're a fan of antique cars, you'll have several options this weekend for events that will interest you.
Linvilla Orchards & the Historical Car Club of Pennsylvania will present an outstanding display of spectacularly restored cars this weekend at their annual Antique Car Show & Flea Market at Linvilla Orchards (137 W. Knowlton Road, Media, 610- 876-7116, www.linvilla.com).
On May 19, the orchard/market/tourist attraction in Media will host the interesting annual springtime event from 9 a.m.-3 p.m. The free show, which grows in popularity every year, will be held rain or shine.
Linvilla Orchards has partnered with The Historical Car Club of Pennsylvania (HCCP) for over three decades to present their annual Spring Meet. More than 250 spectacularly restored and maintained antique, classic, and muscle cars will take over one of Linvilla's big fields.
Visitors to Linvilla Orchards' car show will be able to get an up-close and personal look at a large selection of antique vehicles — all of which have been maintained in pristine form. There will be cars dating from as far back as the early 1900s. The wide representation of vintage vehicles will include cars all the way up until the 1970s.
As an added attraction, there will be hayrides around the orchard's grounds and train rides on Linvilla Orchards Playland Express. Other kid-oriented attractions include a playground, a barnyard and face-painting.
The 23rd Annual Ambler Auto Show (Butler Avenue, Ambler, http://amblermainstreet.org) will be held May 18 from 1-6 p.m. in the center of Ambler. http://
Billed as "The Best Little Car Show Around," the annual event has established a reputation as a quality show.
Butler Avenue will close for the event from Lindenwold Avenue to Main Street so that more than 200 classic cars and their owners can compete for a litany of prizes.
The Ambler Auto Show is designed to be a fun, low-pressure event for auto and truck enthusiasts.
Held each year at the beginning of the regional auto show season, Ambler gives the exhibitor a great opportunity to "tune-up" for upcoming shows. Vehicles are positioned along Butler Avenue covering the major shopping area of Ambler.
Visitors to the show have the opportunity to stop and chat with owners to learn more about each vehicle. Vehicles compete for awards in three categories — The Top 50, Major Sponsor Trophy and the Al Whitcomb Best-in-Show Award.
Additionally, all entrants receive a commemorative dash plaque marking their participation in the show.
Joanna Furnace's "Car Show & Plant Sale" will be held May 19 from 7 a.m.-2 p.m. at Joanna Furnace (Route 10, Morgantown, 610-286-0388, www.haycreek.org).
The historic site will be transformed into a wide-ranging display of classic and antique automobiles plus motorcycles. Any proud owner of a restored vehicle is invited to show his pride and joy. Persons wishing to show a car, truck or motorcycle should plan to arrive between 7 and 11 a.m.
Visitors to the event will be able to step back in time 200 years and learn about the Joanna Furnace Iron Works. They will be able to tour the 26-acre site and see living history demonstrations that include metal casting, and blacksmithing.
There will also be open fire cooking/beehive oven demonstrations—sand the early American foods will be available for sampling. Admission to the event is free.
The annual event features a flea market and a plant sale where visitors can purchase herbs and plants for their gardens.
Guests are invited to tour the Joanna Furnace herb garden to learn about these historic herbs. Many of these herbs are coming back in popularity as a healthy alternative to the processed food substitutes and medicines that are purchased in the grocery store today.
The "Pancake and Sausage Breakfast" will be served from 7-11 a.m.  Cost for the meal is $6.50 for adults and, $4 for children aged 6 to 11. Children five and under eat free. The menu includes fresh country sausage, pancakes, orange juice, coffee and will be served in the Mule Stable Dining Area.
For more than three-quarters of a century, LuLu's Shriners have been sponsoring an annual circus performance at various locations in the Delaware Valley.
This weekend, the 78th Annual LuLu Shrine Circus will be held at LuLu Temple (5140 Butler Pike, Plymouth Meeting, 800- 898-LULU, http://lulushrinecircus.com).
Now through May 19, the Temple grounds will be alive with the sights, sounds and smells of a live circus with performances at 7 p.m. on Friday; 11 a.m., 3 and 7 p.m. on Saturday; and noon and 4 p.m. on Sunday.
The performances feature complete "Three Ring Circus" shows on the LuLu Temple's grounds in an outdoor facility that can accommodate 4,000 spectators. This is a traditional old-time circus — the kind that used to travel the country and set up "Big Top" performance tents wherever it stopped.
There will be trapeze artists, a magic show, a high-wire hula hoop performer, jugglers and an aerial rings act. And, there will be a variety of circus animals including tigers, elephants, ponies and even an acrobatic dog act.
As an added attraction, elephant rides and pony rides will be available before and after the performances.
As always, a popular feature at every show is the zany activity by the LuLu Temple's "Klownz" which is a group of more than 50 members who not only do the skits for the Circus each year but also perform at Shriners Hospital for Children each month.
Video link for LuLu Shrine Circus — https://youtu.be/MbA1uz8ib0U
Tickets are $24 for adults and $12 for children.
North Wales is 150 years old this year and it's ready to party.
On May 18, the borough in Montgomery County is hosting a special event – "Celebrate North Wales: Fun, Food, Music and Fireworks" (https://northwales150.org/home/events).
Visitors are invited to come to Weingartner Park (254-344 Summit Street, North Wales) on May 18 at 5 p.m. to celebrate North Wales' big anniversary at an event featuring fun, food, music, and a Spectacular Fireworks Display.
There will be games for the children, music by Solid Ground DJs and Where's Pete band, a beer garden, and a variety of food trucks.
The party will conclude with a lavish fireworks display at 9 p.m.
From May 17-19, the Spring Gulch Folk Festival will return for another year at Spring Gulch Resort Campground (475 Lynch Road, New Holland, 717-354-3100,www.springgulch.com).
The festival's host site is a top-flight campground which features Olympic size pools and spa, tennis and shuffleboard courts, mini golf, a dance barn, wooded sites, a laundromat, a state-of-the-art playground, an arcade, a fishing lake, a country store and an ongoing variety of children's activities.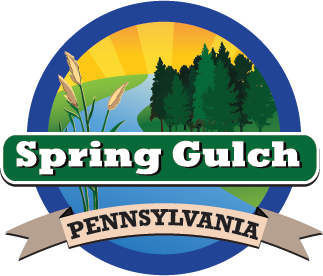 The Spring Gulch Folk Festival, which is celebrating its 33rd anniversary, is a family festival in a beautiful camp resort setting — a weekend event featuring live music by top-name folk musicians, sing-along campfires, workshops, dancing, and crafts.
The main attraction is the music.
The line-up of live music for Friday evening includes Eileen Ivers, Joe Jencks, Mike Agranoff, and Mile 12. The Saturday matinee concert, which gets underway at noon, features Meghan Cary, Michael Braunfeld and the Boneyard Hounds, Tom Rush, Matt Nakoa and David Jacobs-Strain & Bob Beach.
The show on Saturday evening presents Trout Fishing in America, Dave Gunning, Jim Lauderdale, and Slam Allen Band. The Sunday concert at noon will feature Trout Fishing in America Family Concert, Dennis Stroughmatt and L'Espirit Creole, Amilia K. Spicer and Selwyn Birchwood.
Spring Gulch also offers Amish buggy rides, games, tennis clinics, campfires and many more related activities. As an added attraction, there will be a wide array of organized children's activities throughout the weekend.
Ticket prices are: Friday, $21 (adults) and $13 (children); Saturday, $51 (adults) and $26 (children); and Sunday, $21 (adults) and $13 (children).
Rhubarb can be a negative if it refers to an angry discussion or a positive if it refers a produce item that is frequently used in fruit pies.
On May 17 and 18, the 2019 Rhubarb Festival will be held at Kitchen Kettle Village (3529 Old Philadelphia Pike, Intercourse, 800-732-3538, www.kitchenkettle.com). The festival starts at 11 a.m. both days.
In Lancaster County, people have been celebrating rhubarb for over 30 years. This is the time of year when Kitchen Kettle Village comes alive with the sweet aroma of rhubarb jam bubbling in its kettles.
Rhubarb is the harbinger of spring in Pennsylvania Dutch Country, and every year Kitchen Kettle Village pays tribute with a two-day food festival filled with delicious and sometimes zany events.
The not-your-everyday annual event will feature attractions and activities for people of all ages, including a rhubarb racecar derby, homemade desserts, the "Rhubarb Stroll" mini-parade, a "Rhubarb Whoopie Pie Filling Contest" and more.
The free, family-oriented event will also feature a wide array of homemade rhubarb foods, including rhubarb dips, rhubarb sauces, rhubarb pies and rhubarb drinks.
May Fair at Rock Ford Plantation (881 Rockford Road, Lancaster, 717-392-7223, www.rockfordplantation.org) will be on May 19 from 10:30 a.m.-2 p.m. at the historic site in Lancaster County.
The popular annual event is a traditional celebration of the arrival of Spring featuring period dancing around the Maypole, games, music, open hearth cooking demonstrations, a puppet show and Open House Tours of the mansion.
Living history demonstrations include an interactive Colonial game of Trap Ball as well as children's activities.
All outdoor activities are free and open to the public.
Open House Tours of the mansion will be available from 10 a.m.-3 p.m.  The mansion closes at 3 pm. There is an admission charge of $8 for the Open House Tour.
On May 19, the Bethel Township Preservation Society (610-459-4183, http://betheltownshippreservationsociety.com) will present its "13th Annual Log House Tour" at a restored historic log house that is located at 1645 Bethel Road in Garnet Valley.
The event, which is free and open to the public, will feature colonial demonstrations — quilt making, weaving and spinning, butter making, and basket making.  There will be crafts and a children's colonial toy display as well as "punched tin" and "bird walk" activities for kids.
The house was built in the late 1600s in the William Penn style that was the prototype for the row houses in Philadelphia.
The log house was continuously occupied until the early 1940s and remained in the "abandoned" category for quite a while. A few years ago, the structure was dismantled log by log and moved to its current home on Bethel Road.
On May 19, The Haverford Home and Garden Show will take place at the new, award-winning Community Recreation and Environmental Center at Haverford Reserve (9000 Parkview Drive, Haverford, https://haverfordhomeandgardenshow.org).
The Haverford Home & Garden Show will feature more than 75 vendors — inside and outside the center.
Special attractions at the show will be Make & Take Workshops, a Furniture Flip Contest, a plant sale and a variety of guest speakers. Jeff Devlin of DIY Network will be the Keynote Speaker.
A snack bar with hot and cold drinks, snacks and desserts will be open all day in the lobby. Food trucks and booths will be located in the parking lot.
A wide array of prizes will be raffled off and announced throughout the day. Some of the prizes will be Weber grills, recessed lighting installed in your home, gift baskets and gift certificates to local businesses.
The Haverford Home & Garden Show is a project of Haverford Partnership for Economic Development (HPED), a 501c3 non-profit organization.  The show will support the local economy as well as raise funds for the work of HPED.
The show will run from 10 a.m.-6 p.m. Admission is $5 per person with children under 12 admitted free.
The 13th Annual Wayne Art Center Plein Air Festival will be held now through May 18 at the Wayne Art Center (413 Maplewood Avenue, Wayne, www.wayneart.org).
During the last week, artists from all over the area will be participating in "Plein Air Painting" in the 25-Mile Wayne Radius.
"En plein air" is the act of painting outdoors. This method contrasts with studio painting or academic rules that might create a predetermined look. The practice goes back for centuries but was truly made into an art form by the French Impressionists.
On May 18, there will be a "Community Paint-Out" during the day followed by the "13th Annual Wayne Art Center Plein Air Collectors' Soiree."
Nationally recognized Plein Air artists will paint the scenery of downtown Wayne and the Wayne area from 6 a.m.-p.m.
The Wayne Art Center 13th Annual Plein Air Festival Collectors' Soirée & Sale is scheduled for 6-9 p.m. Fresh off the easel, more than 250 works adorn Wayne Art Center's walls opening night, as patrons enjoy an evening of fine art, heavy hors d'oeuvres, open bar, and live music, while experiencing the artists' individual interpretations of life and landscapes.
The completed paintings will be exhibited outside the Ethel Sergeant Clark Smith Gallery at Wayne Art Center during the 13th Annual Wayne Art Center Plein Air Festival exhibition, which will run from May 19 until June 29.
On May 19, it will be time for the 41st Annual Society Hill Open House and Garden Tour (http://societyhillcivic.org). Society Hill's annual open house and garden tourwill be held Sunday from 1-5 p.m.
Visitors can partake in a self-guided tour of 10 homes and gardens throughout the neighborhood and get a peek inside of some of the neighborhood's most impressive homes.
People taking the tour will be able to walk the same streets as Benjamin Franklin and George Washington.
All of the houses' architectural and interior styles range from the 18th and 19th Century to the most contemporary. And, there is an all-new selection of houses each year.
Tickets for the tour are $35.
The Rittenhouse Row Spring Festival (Rittenhouse Square, Philadelphia, http://www.rittenhouserow.org), which is one of Philadelphia's most popular spring festivals, will be held on May 18 from noon-5 p.m. –rain or shine.
Held each year on Walnut Street from Broad Street to 19th Street, the well-attended annual event showcases Philadelphia's finest fashions, cuisine and entertainment and attracts more than 50,000 people to enjoy the best of Rittenhouse Row.
Dozens of restaurants will set up shop along the sidewalks of Walnut Street to serve up samples of spring fare. In addition to the tasty food attractions, there are a variety of enticing activities including live music, free wine tastings, fashionable shopping and more.
There is a saying in Italian, "cento anni," (pronounced colloquially by Italians as "gen-dahn") that means "one hundred years" and implies "one hundred years of health." It is often said during a toast.
For more than 100 years, South Philadelphia has been a stronghold of the city's Italian-American population. Nowhere is it more evidenced than at the South Ninth Street Italian Market (Ninth Street and Washington Avenue vicinity, Philadelphia, 215-278-2903, www.italianmarketfestival.com).
On May 18 and 19, it will be time once again for the annual "South Ninth Street Italian Market Festival." The festival's focus will center on specialty food shops, restaurants, taverns and stores.
The festival, which is free, features the annual "Procession of Saints," along with live entertainment, family events, crafts vendors and food booths.
It will run from 11 a.m-6 p.m. both days and will be held rain or shine.
One of the festival's most popular attractions is "Albero della Cuccagna" — the "Grease Pole."  It is a 30-foot high pole greased with lard that is located at the Ninth and Montrose Piazza.
Teams will compete on both days for prizes of meats, cheeses, gift cards and money — prizes that are hanging from the top of the pole.
Another popular event in Philly this weekend is "Seafarin' Saturday" at the Independence Seaport Museum (211 S. Columbus Blvd. Philadelphia, 215-413-8655, www.phillyseaport.org).
The attraction features nautical activities and adventures of distant shores for the whole family. Children will have a variety of options – from making pirate battle rattles to sailor valentines and a lot more.
"Seafarin' Saturdays" will be held every Saturday inside the Museum from 1:30-3:30 p.m. All activities are free with admission.
The Seafarin' Saturday this weekend has "From the Porthole of a Submarine" as its theme. Using paper plates, participants will be able replicate an image of the deep sea and imagine what can be seen through a porthole!
Admission to the museum is $18, Adults; $14, Seniors (65 & over), $14 Children (3–12), College Students or Military (active & retired); and free, Children (two and under).
Now through June 30, Franklin Square (http://historicphiladelphia.org/chineselanternfestival/) will come alive every night with its Chinese Lantern Festival featuring more than two dozen illuminated lanterns – all constructed by lantern artisans from China.
Chinese-inspired performances will take place in Franklin Square twice nightly. Performances, which celebrate Chinese performance art and entertainment, are 30-minutes long and are scheduled for 7 and 9 p.m.
Festival hours are 6-10 p.m. Sunday through Thursday and 6-11 p.m. on Friday and Saturday. Admission is $18 for adults, $12 for youth, and $15 for seniors and military.
On May 19, Germantown Avenue in Chestnut Hill will be a bustle of activity when the district's annual street festival returns.
Visitors to this section of Philadelphia will be able to enjoy the 23rd Annual Chestnut Hill Home and Garden Festival (Germantown Avenue from Rex to Willow Grove avenues, Philadelphia, https://chestnuthillpa.com ).
The popular annual event will feature live entertainment, gardening experts, landscape and flower displays, vendors and al fresco dining.
The free event is scheduled to run from 11 a.m.-5 p.m.
On May 19, there will also be the "Great Houses Tour" from 1-5pm
The "Great Houses Tour" features five impressive Chestnut Hill homes representing many different architectural styles and eras of construction. All of these homes have been adapted for contemporary living while embracing the community's history and landscape.
Presented jointly by the Chestnut Hill Conservancy and the Chestnut Hill Community Association, the Great Houses Tour is designed to celebrate and share the ways that traditional and contemporary design can coexist in this historic and architecturally extraordinary community.
It didn't take very long for the Wilmington Grand Prix (various locations around downtown Wilmington, 302- 655-6483, http://wilmgrandprix.com) to evolve from a regional bicycle race to one of the premier cycling events in the country.
The Men's and Women's Professional Criterium Races will be official stop on USA Cycling's National Criterium Calendar.
The action starts May 17 with the Monkey Hill Time Trial, a 3.2-mile race against the clock through Wilmington's Brandywine Park. On May 18, there will be a series of races beginning at 9 a.m. and culminating with the Women's Pro and Men's Pro races in the afternoon.
The racing on Saturday will be held in downtown Wilmington on a figure-eight criterium over a one-mile course. The start line and finish line, which are the same, are located in front of the Grand Opera House in the 800 block of Market Street.
On May 19, it will be time for the Ninth Annual Governor's Ride and the Eighth Annual Delaware Gran Fondo. Last year's Gran Fondo attracted cyclists from 20 states, including Maine, Florida and Colorado, by offering them a scenic tour through the Brandywine Valley.
The Wilmington Grand Prix's Street Festival will take place on May 18 beginning with parade that starts at noon. The Street Festival features a Family Fun Zone, a Bike Expo, a "Rock Wall," sidewalk sales, a VIP Hospitality Tent, a Moon Bounce, and an array of family games and activities.
On May 18, you can take a trip back to a different era in America's history by attending the 95th annual "A Day in Old New Castle" in Historic New Castle (off Route 141, New Castle, Delaware, 302-322-5774, http://www.historicnewcastle.com).
The event, which will be held from 10 a.m.-4 p.m., is a special activity that not only celebrates history but also has a lot of history of its own.
It is a tradition of home and garden tours in New Castle that dates back almost 100 years — in a town that was founded 350 years ago.
Billed as the oldest home and garden tour in the United States, "A Day in Old New Castle" provides visitors with the opportunity to see what life was like during the historic era when New Castle served as the capital of the fledgling colony of Delaware.
New Castle was where William Penn first set foot in North America in 1682. New Castle was also the home to two of Delaware's three signers of the Declaration of Independence. This weekend's event will commemorate the 150th anniversary of the year of "Union and Freedom."
Visitors will be able to tour the many homes, gardens and public buildings that witnessed the rebirth of America at the conclusion of the Civil War. Also included are tours of the A.J. Meerwald.
The cobblestone streets of Old New Castle will be alive with activities. There will be confederate and union encampments by Union Patriotic League and Garrison of New Amstel.
Other attractions include blacksmithing, historic caricatures, a Colonial brewer, children's games, bell ringers, a maypole, carriage rides, beer garden, tours of historic Buttonwood School.
Tickets for "A Day in Old New Castle" are $25 for adults and $5 for children (ages 6-12).
The 11th Annual Bellefonte Arts Festival (Brandywine Boulevard, Bellefonte, Delaware, www.bellefontearts.com) will be held on May 18.
The event, which is scheduled to run from 10 a.m.-5 p.m., will feature more than 50 local artists and artisans who will be selling and demonstrating handcrafted items such as pottery, photography, paintings, "up-cycled art for home and garden," jewelry, glass, textiles, candles, and mixed media.
There will also be an array of community booths, activities for children and pet lovers, performances of live music in the festival's big music tent and tasty food treats at the food truck food court.
This is a nice time of year to take a drive through central Bucks County to enjoy the spring colors and celebrate the arrival of warm weather.
This weekend, it's an even better time because it's the weekend of Peddler's Village's 41st Annual Strawberry Festival (Routes 202 and 263, Lahaska, 215-794-4000, www.peddlersvillage.com).
The 2019 edition of the popular annual event, which will be held May 18 and 19 at the Peddler's Village complex, features a variety of artisans who will be demonstrating and selling their crafts.
As expected, the free festival will have its focus on strawberries and will feature strawberries served in all sorts of tasty ways.
There will be an array of booths selling strawberry shortcakes, strawberry crumb pies, strawberry rhubarb pies, strawberry cheesecakes and tarts, strawberry shortcake donuts, strawberry cupcakes, donuts, muffins, cookies and chocolate strawberry bombs.
Peddler's Village Strawberry Tents will have fresh strawberries, freshly baked strawberry pies, and Pennsylvania Dutch strawberry butters.
More than 75 of the region's finest artisans will exhibit and sell unique handcrafted works on the Street Road Green. Click here to view our Featured Artisans.
Strawberry Fields Fun Area for Kids will feature live musical entertainment, sand art, face painting, kids' crafts and picnic area. Each afternoon at 3 p.m., people gather on the Main Green to cheer on their favorite contestants in the Strawberry Pie Eating Contests.
The roster of live entertainment features Rendition Jazz Band, Toby Mochel, Big Chill, Galena Brass Band, Lolly & YoYo, Borderline, and Trinidelphia.
The festival will be held from 10 a.m.-6 p.m. both days. Admission and parking are free, and the festival will be held rain or shine.
On May 18, it will be time for the New Hope and Lambertville "Celebrate Pride Festival" (https://www.newhopecelebrates.com/pridefest/).
The event, which straddles the Delaware River from New Hope in Pennsylvania to Lambertville in New Jersey will feature daytime fireworks displayed over the Delaware River from the New Hope & Lambertville Bridge.
The event's major festivities are "Pride Parade," "Pride Fair," "Best Cocktail Contest Crawl," and "New Hope Celebrates Pride Dance Party."