By Denny Dyroff, Entertainment Editor, The Times
Karen Gross is a talented singer and storyteller…a composer of heartfelt original music. She is also a throwback to a bygone era…a playful chanteuse who can perform sophisticated, sassy cabaret shows.
She has performed at prestigious venues including Lincoln Center in New York City and the Philadelphia Museum of Art and the Kimmel Center for the Performing Arts in Philadelphia.
On June 13, she will return to the Sellersville Theater (24 West Temple Avenue, Sellersville, 215-257-5808, www.st94.com) in a similar role. The main attraction will be comedian Brad Zimmerman, who has performed his one-man shows at theaters across the country.
On Thursday night, Zimmerman will return to the Sellersville Theater with his latest show "Brad Zimmerman: My Rise To The Middle." The evening's special guest will Be Karen Gross.
"This is the second time the Sellersville Theater has called me to be a special guest for a comedian," said Gross, during a recent phone interview from her home in Upper Bucks County. "The first time was for Robert Klein a few years ago.
"I'm going to be doing some sassy comedy and songs tied in with the ups and downs of romance. Brad's show is about a late bloomer and romance."
Gross has built a large fanbase in the Northeast with her ability to charms audiences with her warmth, wit, and heartfelt singing. She has headlined celebrated cabaret and music clubs including The Metropolitan Room, Don't Tell Mama, Tin Angel, and Cabaret at Odette's. She was the featured entertainer at a private party in Frank Sinatra's former NYC penthouse, featured on the HGTV show "Selling New York."
"This year, I'm going to be 40," said Gross, who graduated from Central Bucks East High School in the same class with "American Idol" star Justin Guarini. "I talk about the celebration of turning 40. I'm doing a Sophie Tucker song. She embraced who she was. She was a curvaceous woman. One of her popular songs was 'I Don't Want To Get Thin.'
"For this cabaret style show, I'll be accompanied by Anil Veeraraj, who is an awesome piano player."
Gross has an extensive musical repertoire – from timeless jazz and Broadway standards to contemporary and original music – and she also engages audiences with classy, sassy humor. She has scripted, performed, and produced a number of popular cabaret shows, including a sold-out concert of Oscar Hammerstein's music at his longtime home, Highland Farm, and a Roaring Twenties-themed cabaret at the Studio of Ben Solowey.
"I love playing traditional clubs, but I also like performing in alternate spaces – like the show I did at the Studio of Ben Solowey. His studio is an arts installation that is like a mini-museum dedicated to his work. I performed in an intimate gallery space. I've done three shows there."
Gross will also have a show at another non-traditional space later this year –the Michener Art Museum in Doylestown.
On November 10, she will present a premiere performance of her new show – "Bucks County as Muse: A Cabaret Celebrating Art, Music, and Nature."
From artists like the Pennsylvania Impressionists, to Broadway lyricist Oscar Hammerstein II, to author James A. Michener, Bucks County has long provided the backdrop for creative inspiration. Through story and song, Gross honors Bucks County as muse with a focus on the music of the early 20th century when Pennsylvania Impressionism flourished.
"It's a show that provides some interesting history," said Gross. "It draws on my background as a journalist."
Gross is like a modern-day Renaissance woman. She has recorded her original music with three Grammy Award-winning producers. Her voice and lyrics can also be heard on electronic dance music developed in collaboration with her brother, Silk Music label director Jacob Henry, and globally recognized producers Dinka, Mango, and Aeron Aether.
Gross is a versatile, talented and intelligent entertainer. Whether singing a heartfelt ballad or cracking jokes about the ups and downs of romance, she knows how to keep it classy, sassy and real.
Video link for Karen Gross — https://youtu.be/57i1O16mHyc.
The show at the Sellersville Theater, which also features Brad Zimmerman, will start at 7:30 p.m. Ticket prices range from $25-$39.50.
Other upcoming shows at the Sellersville Theater are Dana Fuchs on June 14, Dustbowl Revival on June 15, and Jake Shimabukuro on June 16.
On June 13, Lucette will make her Philadelphia debut with a show at the Dawson Street Pub (100 Dawson Street, Philadelphia, www.dawsonstreetpub.com). Actually, Lucette is the stage name of Canadian singer/songwriter/rocker Lauren Gills, who describes her music on her Facebook page as "Dark Pop."
Five years ago, Lucette appeared on the radar with her song "Bobby Reid" – a song about dealing with a lover who has turned into a murderer. The accompanying video featured Sturgill Simpson in the role of the murderer. The song was featured on her debut album "Black is the Color," which she recorded with Nashville producer Dave Cobb when she was 19.
Now, Lucette, who calls Edmonton, Alberta home, is coming to the Dawson Street Pub to perform in support of her new album "Deluxe Hotel Room," which was released on May 17 via Rock Creek Music/Thirty Tigers.
Produced by Sturgill Simpson, "Deluxe Hotel Room" finds Lucette moving away from the roots-based sound showcased on her 2014 debut into a deeper, more ethereal style built on a foundation of R&B, pop and soul. Her cutting, honest lyrics are informed by life experiences in love, loss and battling inner demons as she comes into her own both personally and artistically. This time, Simpson played the role of record producer.
"We made that record in December 2017," said Lucette, during a recent phone interview as she travelled through Wisconsin on her way from a gig in Minneapolis to a show in Indianapolis.
"I first met Sturgill when I made the video for my first single, 'Bobby Reid.' He was the lead actor in the video, and we've maintained contact ever since. We recorded the album at the Butcher Shoppe Recording Studio in Nashville."
On "Deluxe Hotel Room," Lucette puts forth a bolder sound as she explores the depths of loneliness and the enduring strength that comes from reaching the other side. In a cathartic mode, Lucette overcomes fear and adversity while continuing to discover who she is as an artist. The album features expansive arrangements and captivating melodies that allow space for her vocals to be up-front and focused.
"It had been five years since I released an album," said Lucette. "I had been writing on the road and the songs were ready for a year before we went into the studio. When I told Sturgill the vibe I wanted, he was onboard. We sent music back-and-forth for about a year. Once we got in the studio, it took a while for us to nail the sound we wanted.
"I knew I wanted to do something different. On my first record that I made with Dave Cobb, there was so much production. I'm a keyboard player and there was so much guitar on the record. It was really hard to reproduce onstage. I wanted the focus to be on my voice. The first album was done in Nashville at Dave's home studio. He played a lot of guitar on it."
"Deluxe Hotel Room" was a different story.
"We were only in the studio five days," said Lucette. "We tracked the whole album live. It has a lot of space. We used Sturgill's band and they are so good. It got knocked out of the park quickly. It was a really smooth and very focused work environment.
"With this album, I wanted to draw influences from all the types of music I love. I'm not Americana. That's rootsy and country based. I love R&B, pop and soul. So, a lot of the album is synth-based pop and R&B. It only has a guitar track on one song. I wanted to focus on stuff I'm good at."
Video link for Lucette — https://youtu.be/Fn6N1icMU2Y.
The show at the Dawson Street Pub, which has Chelsea Mitchell as the opener, will start at 9 p.m. Tickets are $10.
If you're in the mood for a show featuring funk and R&B music that will get you on your feet and moving, head to Johnny Brenda's (1201 North Frankford Avenue, Philadelphia, 215-739-9684, www.johnnybrendas.com) on June 13 for a show by Bassel & The Supernaturals.
Bassel & The Supernaturals combine funk and soul with captivating lyrics about love, loss, and a war in Syria that has affected Bassel Almadani's family along with 10 million others.
The soulful Syrian-American vocalist and his ensemble donate more than 20 per cent of their merchandise proceeds to humanitarian relief through the Karam Foundation, including $3,000 from the preorder campaign for their full-length album, "Elements" (2017).
Almadani, the singer who fronts the Chicago-based soul/funk/R&B group Bassel & the Supernaturals, was born and raised in Kent, Ohio.
"I grew up in northeast Ohio and went to college at Ohio State University," said Almadani. "I've been playing music since an early age starting with violin when I was really young. Then, when I was 13 or 14, I studied drums.
"I started playing guitar and writing songs when I was in high school. I fell in love with singing – the expression of lyricism. My influences were pretty wide. I grew up in a college town. Indie-rock, electronic, punk, metal and rock were all big at Kent State University.
"When I went to Ohio State, I got into indie-folk and singer/songwriter music. It wasn't until I moved to Chicago that my tastes changed, The solitude of the big city and the unraveling of the war in Syria affected me. It organically moved me to soul and funk."
Almadani got settled in Chicago and focused on his career as a musician.
"I released my second album as a solo artist in 2010," said Almadani. "I toured solo that summer when I moved from Ohio State to Chicago. I got offers to play and I dug right in. After about a year when the dust settled, I worked with students and started making music together.
"In 2011, we started performing as a group. We released the 'Dreamer' EP in 2013 and then 'Elements,' our first full-length, in 2017."
Bassel & The Supernaturals just released their latest single, "Stepping Back In Time," on June 7. The single is a strong positive statement in today's unsettling political climate.
According to Bassel, "'Stepping Back in Time' is about breaking down walls and building empathy. Our duty as artists is to confront the xenophobia consuming our society during the Trump era, and the unwinding of social progress we've made since 9/11. We must work together to unravel the platform that has been given to fear, and the false narratives victimizing communities of color."
Now, Bassel & The Supernaturals are preparing to release another full-length album – "Smoke & Mirrors."
"Our 'Smoke & Mirrors' album will come out later this year," said Almadani, whose parents were both raised in Aleppo. "It's already completed.
"This one has funk and soul – and a hint of disco. Everything is groove-bsed – all soulfully infused groovy stuff. One half is energetric funk and we also get into deeper cuts."
Video link for Bassel & The Supernaturals — https://youtu.be/1mnV2n0Ovts.
The show at Johnny Brenda's, which also features Sinkane, will start at 9 p.m. Tickets are $15.
Other upcoming shows at the venue in Fishtown are Sweet Spirit on June 14, Primitive Man on June 15, Earth on June 16 and San Cisco on June 19.
On June 14, Chase Atlantic will bring its "Phases Tour" to the Theatre of the Living Arts (334 South Street, Philadelphia, 215-222-1011, http://www.lnphilly.com).
"Phases" is the name of the Australian band's sophomore album which will be released on June 28 via BMG.
Since the release of its self-titled debut in 2017, Chase Atlantic has seen rapid-fire success — nearly 200 million total global streams on Spotify (with over 1.1 million monthly listeners), global tours with Blackbear, Lights, and Sleeping With Sirens, and festival slots at Lollapalooza, Bonnaroo, Reading and Leeds.
Chase Atlantic is a trio of two brothers and one longtime friend who personally write, produce and perform dark alternative pop punctuated by rock and R&B.
The trio – Mitchel Cave, Christian Anthony and Clinton Cave – came together in Cairns, Queensland, Australia a few years ago. Since forming in 2011, the boys have packed multiple headline tours across Australia and amassed an impressive digital footprint of followers
Chase Atlantic released two successful independent EPs, "Dalliance" (2014) and "Nostalgia" (2015) and spawned a viral single with "Friends" – a song that garnered an incredibly large count of Spotify plays.
In 2017, the trio dropped its first three-track release, "Part One," which earned acclaim from Associated Press. The group followed with "Part Two" and "Part Three" prior to releasing its debut full-length.
"We just finished recording our second album," said Mitchel Cave, during a recent phone interview.
"We made it in L.A. and Australia. We did the instrumentals in our bedroom in Cairns and the tracking at our own studio in L.A. We made it in about a month – 27 days actually.
"Our first album was different. I think 'Phases' is more synchronized. It's better lyrically and the production was lighter – more dreamy. From living in America and spending the last two years touring, our music changed a lot."
The band's music traces its roots back to Cairns, an urban area with a population of less than 150,000. Cairns, considered the gateway to Australia's Great Barrier Reef, is a city in tropical Far North Queensland.
"We're a long way from Sydney and the other major cities in Australia," said Clinton Cave. "It's the land that 'Finding Nemo' is from. There was no big music scene there, so it forced us to be creative.
"Mitchel and I have been doing music together since we were in primary school. We were in concert bands and jazz bands in high school.
"After high school, we decided to start fooling around with self-recording. Mitchel always has been the lead vocalist. A lot of recording stuff was software-based along with sax and guitar.
"In the beginning of 2010, we started doing cover videos on YouTube. Then, we did a vocal tribute 'High Flyer' and it went viral. It had 13,000 hits in one day. We got drawn into that and thought it could be something. We just kept doing it. And, we kept getting better."
"We're influenced more by production style because we're a production band. We definitely come at it from different angles. At the end of the day, it's great to have creative control. We want to keep doing it ourselves."
The "Phases Tour" will be out for a few weeks prior to the album release and another four weeks after the album drops.
"We perform as a five piece," said Mitchel Cave. "We have Patrick Wilde on guitar and bass and Jesse Boyle on drums. The live show is a brand-new show and the new set is a secret."
Video link for Chase Atlantic — https://youtu.be/wNliit0-u7c.
The show at Theatre of the Living Arts, which has Lauren Sanderson as the opening act, will start at 8 p.m. Tickets are $18.
Other upcoming shows at the TLA are SVDDEN DEATH on June 13, the High Street Creeps on June 15, and Kim Petras on June 17.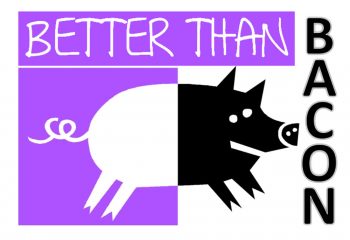 Kennett Flash (102 Sycamore Alley, Kennett Square, 484-732-8295, http://www.kennettflash.org) will host Better Than Bacon on June 14,
Popa Chubby on June 15, Nik Everett on June 16 and Chloe Likes Olivia on June 17.
The Steel City Coffee House (203 Bridge Street, Phoenixville, 610-933-4043, www.steelcitycoffeehouse.com) will host John Byrne Band on June 14, and 92nd Street with The Holts and Tom Guest on June 15
The Ardmore Music Hall (23 East Lancaster Avenue, Ardmore, 610-649-8389, www.ardmoremusic.com) will have Craig Finn & the Uptown Controllers on June 14, The Jayhawks on June 15, The Band of Heathens and Will Hoge on June 15 and Mary Fishburne on June 17.
Chaplin's (66 North Main Street, Spring City, 610-792-4110, http://chaplinslive.com) will present Neisha Grace on June 14 and Rhythm of Recovery featuring Jake Currie, Bernard Sarkissian, and more on June 15.
The Locks at Sona (4417 Main Street, Manayunk, 484- 273-0481, sonapub.com) will have Lucy Spraggan and David Ryan Harris on June 14 and Jim Lauderdale and band on June 19.
The Keswick Theater (291 N. Keswick Avenue, Glenside, 215-572-7650, www.keswicktheatre.com) presents The Genesis Show on June 14 and the Happy Together Tour on June 19.