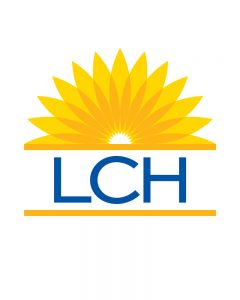 KENNETT SQUARE — Despite the closings and limitations of businesses over the past seven weeks during the pandemic, local community health center LCH (La Comunidad Hispana) has been able to offer essential health and community services at all three of its locations.  "This is a very vulnerable time for the community," said Federico Ceppa, MD, Director of Primary Care.  "We have to be open and available, especially now."
Acute services for children and adults, dental and women's health emergencies, pediatrics for infants, behavioral health, social assistance, and Telehealth appointments continue to be available during COVID-19 thanks to special support from a number of funders. Mariana Izraelson, Psy.D, PMP, Chief Executive Officer, who joined LCH this winter, commented on the impressive sense of community in southern Chester County.  "In my short time at LCH, I have been amazed by the amount of support and care in this community, and people have stepped up during this pandemic fantastically," she said.
LCH has received funding from local community members and grants, most recently a $50,000 award from the Philadelphia Foundation's PHL COVID-19 Fund, a partnership between the Philadelphia Foundation and United Way of Greater Philadelphia and Southern New Jersey. "This is a wonderful reflection of collaboration," said Dr. Izraelson.  "Everyone is working together to fight this."  COVID-19 funding at LCH is focused on personal protective equipment for staff, additional cleaning services, and technology for Telehealth. You can hear from Dr. Izraelson directly on current LCH services during COVID-19 in a video that was posted on #GivingTuesdayNow. Visit www.LaComunidadHispana.org for the most updated list of LCH health and community services available during COVID-19.