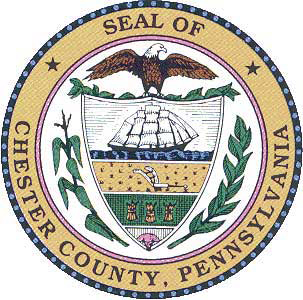 WEST CHESTER — Chester County Government officials Wednesday announced the extension of the County's essential services-only operation to help slow the spread of coronavirus (COVID-19).   The extended period runs to Thursday, June 4.
The Commissioners will continue to monitor the COVID-19 situation and adjust the status of essential services-only as necessary.
The essential services identified by Chester County Government range from the 9-1-1 Center, Chester County Prison, Pocopson Home long-term care facility, the Chester County Youth Center and the Coroner's Office, to crucial court-related and Human Services functions.  Following state guidelines, a no visitor policy remains at the Chester County Prison, the Chester County Youth Center and at Pocopson Home.
Chester County Health Department and Emergency Services staff continue to work to provide education, mitigation, communication and investigation services related to COVID-19 for both Chester County and Delaware County residents.
Since moving to essential operations, the Commissioners, the County's administrative staff and department leaders have established special programs, services and public information to support individuals, families and businesses affected by the coronavirus pandemic. Through investment in technology, the County is able to continue around 60 percent of its programs and services remotely during this time.
In a combined statement, the Chester County Commissioners said, "The re-opening of Chester County is our priority – but we will only begin the stages of re-opening when it is truly safe and right to do so.  The investments we are making in antibody testing and in grant support for Chester County small businesses, along with the advice of our COVID-19 Business Task Force, and the data and guidance of our own Health Department is contributing to the decision about when to move to the first phase of re-opening."