By Mike McGann, Editor, the Times @mikemcgannpa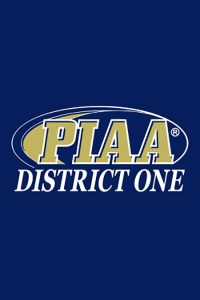 The Pennsylvania Interscholastic Athletic Association (PIAA) is asking Gov. Tom Wolf to have a discussion about the cancellation of fall school sports, after the governor said Thursday he strongly recommends cancelling all youth sports through Jan. 1, 2021, due to the COVID-19 pandemic.
Wolf did not order a ban — the ultimate decision on fall sports rests with the PIAA and local school boards, but his "strong" recommendation puts pressure on the sanctioning body and school districts to cancel the fall season. PIAA is hoping further discussion with the governor could lead to a less restrictive recommendation.
In a statement Friday, the PIAA said:
"The board believes that the Governor's strong recommendation to delay sports until jan. 2, 2021 has a potential negative impact on the students' physical, social, emotional, and mental health. These issues along with the financial inability of many students to participate in any other form of non-school based athletic programs affect all students directly or indirectly."
The PIAA argued that Wolf's recommendation needs to consider "unintended consequences" and that the sanctioning body has worked to meet the guidelines established by the governor earlier this year for sports — currently in use by various local recreational sports leagues. PIAA is arguing that schools, following those guidelines closely, can have a fall season safely.
At this point, PIAA has told its member schools that it will permit continued voluntary practice — virtually all fall sports teams began practice earlier this month, but paused any mandatory practices for the next two weeks. The PIAA board will meet again in two weeks — after having further discussions with the Wolf Administration — to chart the plan moving forward.
At this point, the PIAA said it is committed to having a fall sports season for all sports in 2020.
On Thursday, the state's Department of Health (DOH) and the Department of Education (DOE) issued a statement saying all youth sports should be postponed until Jan. 1, 2021.
The statement said, in part: "The administration is providing this strong recommendation and not an order or mandate. As with deciding whether students should return to in-person classes, remote learning or a blend of the two this fall, school administrators and locally elected school boards should make decisions on sports."
Highlights of the recommendation to pause youth sports until Jan. 1, 2021:
Applies to team and individual, school and non-school recreational youth sports;
Includes competitions, intramural play and scrimmages;
Continue conditioning, drills and other training activities on an individual basis;
Does not apply to collegiate and professional sports;
Gathering limits remain unchanged – no more than 25 persons may gather indoors and 250 outdoors.
The recommendation would also apply to youth leagues, and cheerleaders and similar activities. It is unclear whether it would apply to martial arts — which also have youth divisions and meet and compete regularly.