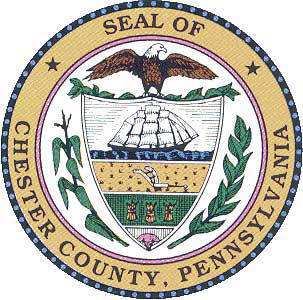 WEST CHESTER — Chester County is moving forward with $5,620,481 in community development activities slated for 2021, including three new affordable housing developments at a critical time for families in need.
Pat Bokovitz, Director of the Chester County Department of Community Development updated the Commissioners and the public on receipt and distribution of the funds at the Chester County Commissioners' Monthly Meeting Thursday night.
"COVID-19 had challenged our affordable housing offerings with higher demand that emerged very suddenly, and will continue for the foreseeable future," said Bokovitz. "The affordable housing units we'll begin constructing in 2021 are a tremendous relief in the effort to support families in need, and we appreciate the Commissioners' support for these endeavors."
Bokovitz explained at the meeting that the funding primarily draws from the U.S. Department of Housing and Urban Development.
"There is no question that there is a dire need for affordable housing across the nation during COVID-19, and Chester County is experiencing this need as well," said Chair of the Board of Commissioners Marian Moskowitz. "We are excited to push forward with our support for Chester County's families in this way."
Plans for new affordable housing developments include:
$800,000 in funding for Church Housing Corporation, to construct 50 affordable general occupancy rental units at a new community called Kimber Village just outside Phoenixville in East Pikeland Township.
$1.2 million in funding for Ingerman Group, to construct 60 affordable general occupancy rental units in a new community called Willows at Valley Run on Business Route 30 in Caln Township;
$150,000 in funding for Community Basics Inc., to construct 57 affordable rental units for individuals in a new 55+ community called Aston Parke Apartments in Caln Township off Business Route 30;
$180,000 in funding for Community Youth and Women's Alliance to renovate its shelter in Coatesville;
$400,000 in funding for Friends Association to renovate its shelter in West Chester.
County Commissioner Josh Maxwell added, "This is a significant pipeline of activity in community development plans for affordable housing and shelters compared to previous years, and it comes just when it is needed most."
Funding is also being provided for ongoing support programs for homeowners in need of assistance:
Good Neighbors Inc. is receiving $45,000 in funding for its home repair program servicing affordable housing units;
Good Works Inc. is receiving $105,000 in funding for homeowner rehabilitation services for affordable housing units;
Housing Partnership of Chester County is receiving $40,000 in funding for its housing rehabilitation program and $100,000 for its senior home maintenance program.
Chester County Commissioner Michelle Kichline noted, "The work of the county's nonprofits that focus on housing repair needs is crucial.  They take this funding, and with a network of staff, volunteers and donors, deliver amazing service to homeowners."
In addition, $1,600,481 in public services funding will support nonprofits that serve communities with emergency shelter operations, case management services, rent assistance and homeless prevention, first-time homebuyer program, legal and fair housing services, credit and budget counseling, employment training and 211 Call Center and street outreach services.
Community construction funding includes $500,000 for Valley Township's reconstruction of Wagontown Road, which will stabilize the roadway and prevent erosion into the Brandywine Creek. The Borough of Phoenixville is receiving $500,000 for streetscape improvements on Gay Street, including curbs, sidewalks and streetlights that will expand downtown accessibility.