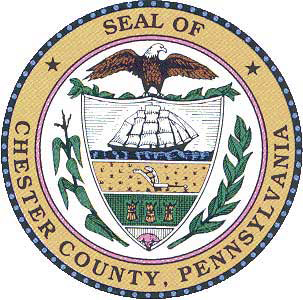 On the heels of Friday's Bureau of Labor Statistics report that COVID-19-ravaged bars, restaurants and retail have shed even more jobs, while the larger economy has gained jobs, Chester County is announcing a free, 3-week Manufacturing Boot Camp to train workers for thousands of jobs available in the local manufacturing industry.
To participate in the program offered by the Chester County Workforce Development Board with the support of the Chester County Economic Development Council and its Manufacturing Alliance of Chester and Delaware Counties, enrollment is required for Chester County residents by this Friday, February 12th.
"Thousands of better paying jobs with better benefits are available in the regional manufacturing industry, and the employers we work with are telling us they are challenged to fill those jobs due to a shortage of skilled workers," says CCEDC Chief Operating Officer Michael Grigalonis. "Some jobs lost during the pandemic will never come back because of automation as well as business closures, so now is the time for workers to consider a switch."
Patrick Bokovitz, Director of the Chester County Workforce Development Board, says, "Chester County's Manufacturing Boot Camp is distinctive from other regional programs in that we are providing the actual training and certifications required to ensure hospitality, retail and other workers are competitive with job seekers who already have manufacturing experience."
Bokovitz points out that many hospitality and retail workers already have some of the skills valued in the manufacturing industry including attention to customer service, ability to work as a team, willingness to work alternating shifts, and an aptitude for working with their hands and on their feet.
"These are skills that hospitality workers already have, and are highly valuable to manufacturers. Applicants just need the certifications and training to make them competitive before they submit a job application. That's what we're providing – free," says Bokovitz.
WHAT: 3-Week Manufacturing Boot Camp for Chester County residents that includes guidance on machine awareness and usage, tool skills and best practices, electrical circuitry and sensors, problem solving and manufacturing safety.
WHEN: All applicants must apply by this Friday, February 12th. Program begins Monday, February 15th, with half days of virtual training provided Monday thru Friday for three weeks.
WHERE: All virtual, all online.
WHO: Free to Chester County residents who possess a high school diploma or GED, participate in a pre-program interview and pass a drug screening.
WHAT TO DO: Call 610-280-1062 or email rspatichia@edsisolutions.com to speak with a career advisor
The Chester County Workforce Development Board (WDB) oversees approximately $5 million in workforce development funds annually and acts as the administrative entity and the fiscal agent for the operation of Workforce Innovation and Opportunity Act (WIOA) Programs in the Chester County Local Workforce Area.  The Mission of the Chester County WDB is to serve as the local entity, responsible for the strategic planning and promotion of an effective workforce development system in Chester  County that responds to the regional labor market needs.  For more information, visit at www.chesco.org/159/Workforce-Development-Board
The Chester County Economic Development Council is a private, non-profit economic development organization promoting smart growth in Chester County and the surrounding region for more than 60 years. The CCEDC provides proven financing solutions, cultivates workforce talent, leverages business partnerships and fosters entrepreneurial collaboration. Together, with the support of the private and public sectors, CCEDC initiates, implements and innovates programs that improve the business community and enhance the quality of life in Chester County. For more information, visit www.ccedcpa.com.
The Manufacturing Alliance of Chester and Delaware Counties (MACC/DC) is an initiative of the Chester County Economic Development Council in partnership with the Delaware County Community College, driven by manufacturers and supported by public partners and service providers. The Alliance is committed to addressing common needs, fostering cooperation, sharing best practices, and leveraging the resources of manufacturers in the region. https://maccdcpa.org/