By Denny Dyroff, Entertainment Editor, The Times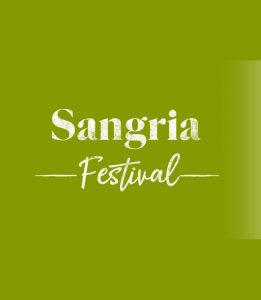 The Chaddsford Winery (Route 1, Chadds Ford, 610-388-6221, www.chaddsford.com) is presenting its annual "Sangria Festival" this weekend – from noon-7 p.m. on August 21 and noon-6 p.m. on August 22.
Sangria specials take over Chaddsford for one weekend only.
Visitors will find White Sangria, Sangria, and a Mango Sangria Wine Popsicle featured in the Sangria Flight ($14 for a 2oz pour of each) and Sangria Wine Pack ($24 for a bottle each).
Guest can enjoy a refreshing Strawberries & Cream Slushie featuring the winery's zesty red Sangria wine topped with whipped cream and strawberries, or a Summer Spritz Cocktail with Sangria, seltzer, vodka, oranges, lemons and limes. If you prefer white, there is the "Keeping it Peachy Cocktail" with White Sangria, seltzer, vodka, cherries and fresh peaches.
The event will also feature local food truck fare with Nacho Depot, Ole Tapas and Gotta Lotta Gelata.
Another popular attraction will be live music in a lovely outdoor setting.
Saturday's schedule will be highlighted by a set by West Chester's highly acclaimed singer/songwriter/guitarist Nicole Zell from 3-6 p.m. with Joshua Howard as the opener from noon-3 p.m.
On Sunday, Matt Spitko will play from noon-3 p.m. followed by The Road Tapes from 3-6 p.m.
There are quite a few other good options locally to hear live music performed in an outdoor setting.
The Eagleview Summer Concerts on the Square at Eagleview Town Center (Wharton Boulevard, Exton, www.ineagleview.com) will fill the air with good music on August 31 from 7-9 p.m.
The free show, which is being presented by Point Entertainment, will feature the legendary Rebirth Blues Band along with Lula Wiles.
Prior to that, there will be another free music concert at the Eagleview Town Center.
On August 20, the venue will be the site of the inaugural concert of the Twin Valley Coffee Music Night series from 7-9 p.m.
The featured musicians will be The Rutherfords featuring Bobby Joseph and Allison Paige and Christopher Burkholder.
Another opportunity for outdoor music can be found for a few more weeks at the Shipyard Summer Concert Series (Tubman-Garrett Riverfront Park, Justison Street, Wilmington Riverfront, Wilmington, Delaware, 302-425-4890, www.riverfrontwilm.com).
The Riverfront Summer Concert Series will once again return to Tubman-Garrett Riverfront Park after a few seasons at Dravo Park.
This week's show, which will run from 7-9 p.m. on August 26, will showcase Best Kept Soul, a band that plays a combination of R&B, Gospel, Jazz, Funk, Hip Hop and Rock.
The concert will also feature an interlude performance from Christina Cultural Arts Center.
The Rose Tree Summer Festival (Rose Tree Park, Route 252, Media, www.delcopa.gov/departments/parks) returns with a summer-long series of free outdoor shows at the scenic park just north of Media.
On August 20, the series will host the Lonnie Shields Band followed on August 20 by Class of '84.
On August 21, the series will close for the season with a concert by the U.S. Army Jazz Ambassadors, the official 19-member touring Big Band of the U.S. Army.
If you're in the mood for a lot of music this weekend, then you should check out the 2021 Philadelphia Folk Festival (www.pfs.org).
But you have to do it online – which might not be such a bad idea with rain in the forecast for both days.
The Philadelphia Folksong Society is presenting the 59½ Pocket-Sized Philadelphia Folk Festival as the Digital Philadelphia Folk Festival online on August 21 and 22.
With COVID-19 returning in the form of the highly infectious delta variant, PFF had to flip the in-person festival, literally overnight, to a fully online format in order to keep festival goers safe. Digital tickets are on sale now at folkfest.org.
This has left the organization little time to pivot performers from the in-person stage to an online platform, but the PFF team is dedicated and are delighted to share the confirmed performers for this year's event.
Performers who were able to transition to the festival's online platform are Bettye LaVette, Livingston Taylor, Dustbowl Revival, Raye Zaragoza, Susan Werner, Flor de Toloache, John Flynn, Heather Maloney, and Matt Nakoa.
New to the lineup are folk legend Peggy Seeger, Dar Williams, Jonathan Byrd & the Pickup Cowboys, Sarah King, Gathering Time, Dave Ernst, Eliza Carthy, local artists from the Philadelphia Music Co-Op (PMC), and Canis Major Music artists.
PMC (Philadelphia Music Co-op) is the Philadelphia Folksong Society's artist development program, working with 100 local acts that highlight the very best in Philadelphia folk music that demand and deserve their place on the world's stage.
Joining the Festival this year digitally, pivoting from the in-person event include Rachel Andie & the V Element, John Byrne Band, Kuf Knotz & Christine Elise, Driftwood Soldier, Stella Ruze, Laura Lizcano, The Hoppin' Boxcars, AC Sapphire, and Valentina Sounds. In addition, we are thrilled to announce the addition of Andrea Nardello, April Mae & the June Bugs, Avi Wisnia, GF Patrick, Jackson Pines, The Honey Badgers, and Mara Levine.
There is also a full roster of amazing performers being presented by the PFF's international partners — Showcase Scotland Expo, Arts & Culture Wales, the International Indigenous Music Summit, the Port Fairy Folk Festival, the Northeast Regional Folk Alliance, and the Canadian Folk Music Awards.
Postcards from Scotland program will feature: Blue Rose Code, Eabhal, Gnoss, Iona Fyfe, Elephant Sessions, Ryan Young, Skerryvore, The Jellyman's Daughter, The Outside Track, Niteworks, Fara and Zoë Bestel.
Wales Arts International are presenting A whistle-stop tour of Welsh arts & culture, created for the launch of Wales at Showcase Scotland 2022 in Celtic Connections, presented by singer-songwriter Kizzy Crawford and edited by OBR Studios. Featuring Catrin Finch & Guests, Lisa Jên (9Bach), and The Gentle Good (Gareth Bonello) and N'famady Kouyaté.
Giiwewizh, a special International Indigenous Music Summit project that will feature 16 Indigenous artists from across Canada' in 16 short musical documentaries, produced by Jennifer Podemski and directed by Sarain Fox. Featuring Aysanabee, Beatrice Deer, Blue Moon Marquee, Classic Roots, GR Gritt, Hasaatuk, Jay Gilday, Julian Taylor, Kanen, Logan Staats, Mamarudegyal, Morgan Toney, Nimkii, The North Sound, Shawnee, Snotty Nose Rez Kids, and a special full set from International Indigenous Music Summitt co-founder and Philly Folk favorite Amanda Rheaume.
Port Fairy Folk Festival, celebrating their 45th annual Festival in March 2022 on the South West Coast of Victoria, approximately 290km from Melbourne, presents three phenomenal acts from Australia making their Philly Folk debut: Sal Kimber, Fenn Wilson, and Van Walker.
NERFA Presents Young Folk will have its sixth straight showcase at the Philadelphia Folk Festival, highlighting two phenomenal young musicians from the northeast region, Philadelphia's own Vassal and Brantford, Ontario's Benjamin Dakota Rogers.
Canadian Folk Music Awards  celebrate the breadth and depth of folk music in Canada with the Canadian Folk Music Awards Showcase. Established in 2005, the mission of the CFMAs is to celebrate and promote Canadian folk music in all its forms, and to that end, the CFMAs are presenting an encore performance of their 2021 Awards show, featuring CFMA nominees; Big Little Lions (BC) Sussex (QC)  Mélisande [électrotrad] (QC), Catherine MacLellan (PEI), Sultans of String (ON) Burnstick (MB) Beauséjour (MB/NB)  Sarah Jane Scouten (BC), Marie-Éve Laure (QC), The Gilberts (NS) Benjamin Barille (ON), and Guillaume Arsenault (QC).
Canis Major Music, presented by Danielle Devlin, will feature internationally touring artists that perform with heart, enthusiasm, and outstanding talent. These artists that need to be on your radar include Iberi, Frigg, Kongero, Barbra Lica, Tamar Ilana, Karan Casey, Skye Consort & Emma Björling, Mélisande [électrotrad] and É.T.É.
Looking ahead one week, there is the Citadel Country Spirit USA (Ludwig's Corner Horse Show Grounds. 5 Nantmeal Road, Glenmoore, countryspiritusa.com) will run from August 27-229 and feature a huge array of country stars.
Citadel Country Spirit USA is a great American festival experience, a three-day country music spectacular where like-minded country music enthusiasts come together for a live country music celebration.
Held at Ludwig's Corner Horse Show Grounds, a picturesque 33-acre site located in the countryside of Philadelphia, the festival features 20 live acts on two stages. While music is the main attraction, festivalgoers are treated to an array of activities and fanfare a wide selection of food vendors, restaurants, libation establishments and lounges for socializing and having fun.
In its first two years, Citadel Country Spirit USA earned resounding accolades from fans, sponsors and community partners. Hosted by the Chester County Conference & Visitors Bureau (CVB), approximately 40,000 fans from across the country have attended the festival. For the third consecutive year, a portion of all ticket sales will be donated to Children's Hospital of Philadelphia (CHOP), a
Your headliners are Brantley Gilbert, Miranda Lambert and Chris Young. Heralded as a Great American Festival Experience, Citadel Country Spirit USA features 20 country music acts performing live music on two stages – 14 nationally recognized artists on the GMC Sierra Stage and popular up-and-comers on the Citadel Rising Star Stage.
This weekend, the American Swedish Historical Museum (1900 Pattison Avenue, Philadelphia, 215-389-1776, www.americanswedish.org) is presenting a special event on August 20 – the museum's annual Crayfish Party.
The Crayfish Party, which is scheduled for 6:30 p.m., provides participants an opportunity to get a taste of Swedish summer.
Diners at the Crayfish Party will be able to enjoy a buffet of crayfish or Swedish meatballs, along with crisp bread, cheese, potatoes, cheese pie, and glass of akvavit all outside under the museum's beautiful lighted and decorated tent.
Tickets for the Crayfish Party are individual table, $60; table for 2: $120; table for 4: $224; table for 6: $330.
On August 21 and 22, the Museum of Indian Culture (2825 Fish Hatchery Road, Allentown, 610-797-2121, http://museumofindianculture.org) is hosting the 40th Annual Roasting Ears of Corn Festival.
The 2021 event, which is Eastern Pennsylvania's oldest American Indian festival, is a showcase for American Indian drumming, singing, dancing and food.
Visitors can watch demonstrations of Native American cooking, flintknapping and arrow making, experience throwing a tomahawk or see what it's like using an atlatl (spear thrower). There will be a special crafts area for kids where they can make sand art pictures and weave dreamcatchers.
The festival features a wide array of Native American entertainment. This year's featured performers are Native American Drumming by Youngblood Singers and Medicine Horse Singers, Traditional Aztec Dancing by the Salinas Family from Mexico city, Hoop Dance Champion Katrina Fisher and Native Nations Dance Theater.
There will also be cultural lifeways demonstrations like Lenape Cooking, Flute making, Primitive Fire making, Basketry. Visitors can also try their hand at tomahawk and atlatl throwing.
​Festival attendees will be able to shop at the Marketplace for Native American jewelry, fine arts, and clothing.
This year, the American Indian Collectors Association of the Northeast (IACANE) will host their Native American Artifact Show at our Roasting Ears of Corn Festival.  This show will feature thousands of artifacts from across North America.  Experienced collectors will be available to answer questions and identify your artifacts.
There will also be food vendors with Indian burgers, frybread, buffalo stew, Indian tacos and fire-roasted corn.
Tickets for the festival are $10 for adults, $5 for seniors (age 62 and older) and youth (age 8-17) and free for children (age seven and under).
For an annual event with a completely different vibe, head west to Lancaster County this weekend.
The Rough and Tumble Engineers Historical Association's annual Thresherman's Reunion, which is billed as "The Most Complete Steam & Gas Show in the East," has become a cherished tradition in Pennsylvania Dutch country. It is not only a "complete show," it is an old show — one of the oldest continually running events in the state.
This year's 73rd Thresherman's Reunion, which is being held August 20 and 21 at the Rough and Tumble site (4977 Lincoln Highway East, Kinzers, 717-442-4249, www.roughandtumble.org), is the 70th annual staging of the event.
The daily schedule starts with breakfast at 7 a.m. at the R&T Multi-Purpose. The day's activities include a sawmill in operation, a "Pageant of Threshing", a shingle mill in operation, a "Parade of Power" and threshing machine demonstrations.
There will also be displays featuring steam traction engines, antique tractors, threshing machines, Hit & Miss Gas engines, two steam railroads, shingle mill, large gas engines, model engines, saw mill, barker fan, stone crusher, antique cars, stationary bailers, antique wagons and the "Stationary Steam Engine Museum".
Daily tickets for the Reunion are $10 for adults and $5 for children (ages 6-12).
Another popular event just a few miles from Mount Gretna is the Pennsylvania Renaissance Faire (Mount Hope Estate and Winery grounds, Route 72, Cornwall, 717-665-7021,www.parenfaire.com).
This year's 41st annual staging of the event, which bills itself as "the most wondrous event in all the Knowne World", is running now through October 31. The festive annual event features authentic Elizabethan food and drink, traditional crafts from the guildsmen of yore and old-time games of skill — and a cast of hundreds of colorfully costumed re-enactors.
Each week, the Faire presents a themed weekend. On August 21 and 22, it will be Grand Opening Weekend.
Visitors can join the Shirefolk and beloved Majesty, Queen Elizabeth Regina Glorianna, as the festival swings wide the Castle Gates and kicks off its 41st glorious season of the Pennsylvania Renaissance Faire.
Featured events this weekend are the "Nipperkins Costume Exhibition" and an "Adult Costume Competition."
Every summer, the Faire, which takes place at Mount Hope Estate and Winery's authentic 35-acre recreation of a 16th-century village in Olde England, features a new story from a different year of England's past.
The following is the description of the 2021 scenario — England has finally established a colony in the New World. Sir Walter Raleigh, one of Elizabeth's favorite privateers and newly appointed Governor of Virginia has made Mount Hope a key trade port, and the Shire has never been so prosperous.
Of course, where there's money to be made, there will be people who want that money. The Earl whose lands Mount Hope sits upon has suddenly taken interest in the shire which he once left alone.
Now he's come to collect his share of the bounty and perhaps set up a more permanent residence with little care if he displaces some peasants along the way.
Will Her Majesty intervene? Will the Shire ever be the same? People will become heroes, heroes will be made legends, and legends will be proven real.
More than 70 shows are scheduled throughout each day on the Faire's numerous stages.
Without a doubt, the most popular attraction is the Jousting Arena. Visitors to the Faire flock to Bosworth Field whenever it's time for the Ultimate Joust. Peasants lead cheers for their favorite knights while musicians pound out a heart-thumping beat. The Master of the List announces the combatants and soon an encounter of royal proportions ensues.
The Faire offers a wide variety of activities for visitors, including listening to bagpipe music, checking out handsome Lords in their colorful silks, watching a jester's acrobatics, learning how to juggle, being the recipient of a gypsy woman's flirtations and watching the march of Beefeater Guards.
Guildsmen's Way is the area that features a large variety of merchants and artisans, including jewelers, candle makers, potters, herbalists, leather smiths, clothiers, and pewter makers — all offering for sale and demonstrating their ancient wares.
And there are more than 20 Royal Kitchens located around the faire with menus featuring a wide variety of food and beverage.
Single-day tickets are available at the gate for $30.95. For children (age 5-11) single-day tickets are available at the gate and online for $15.95.
On August 21, Laurel Hill Cemetery (3822 Ridge Avenue, Philadelphia, 215-228-8200, www.thelaurelhillcemetery.org) will present "Hot Spots and Storied Plots" walking tour at 10 a.m.
In life and in death, we all have stories to tell, and what better place to hear tales of wonder than Philadelphia's most famous home of the dead?
This tour provides an informative overview of Laurel Hill's long history, which includes many of the marble masterpieces, stunning views, and legendary stories about Laurel Hill.
"Hot Spots and Storied Plots" is the perfect introduction for anyone who enjoys beautiful art, scenic nature, and fascinating history. An experienced graveyard guide will offer a unique perspective. No two "Hot Spots and Storied Plots" are alike.
The tour will take place on this Saturday starting at 10 a.m. — departing from Laurel Hill Cemetery's Gatehouse entrance at 3822 Ridge Avenue, Philadelphia. The tour Guide will be Rich Boardman.
Tickets, which must be purchased in advance, are: $12/General Admission, $10/Seniors (65 & Up), $10/Students with ID.
The Colonial Pennsylvania Plantation at Ridley Creek State Park (3900 North Sandy Flash Drive, Newtown Square, http://www.colonialplantation.org/) will host a special event on August 21 called "Spirits at Sunset — What do you do when you come face-to-face with what goes bump in the night…?"
With its first structures built in the 1690s, the Colonial Pennsylvania Plantation is host to a number of possible hauntings. "Spirits at Sunset" offers the opportunity to use ghost hunting equipment to explore four of the Plantation's oldest and most storied buildings, while the entire experience is tracked using live night vision monitors.
Doors open at 7 p.m. Plantation staff will give guests a historical overview of the site to better prepare them for their investigation. The investigation will begin around 7:15 p.m.
Longwood Gardens (Route 1, Kennett Square, 610-388-1000, www.longwoodgardens.org) is always a special place to visit – especially during the run of its annual "Festival of Fountains."
The 2021 "Festival of Fountains" opened in May and is running through September 26.
Daily performances in the Main Fountain Garden will feature more than 1,700 spinning jets that spin dance to various music programs. These are no little jets as some shoot up as high as 175 feet in the air.
The 30-minute show is slated for Thursdays, Fridays and Saturdays at 9:15 p.m.
The Main Fountain Garden Show's "Fountains Then and Now" show is a 12-minute fountain performance that begins with a touch of narrated history and concludes with dynamic choreography marrying music and the site's newest fountain features.
These displays will be presented daily at 1:15 a.m. and 3:15 p.m. There will also be performances on Thursdays, Fridays and Saturdays at 7:15 p.m.
Another daily show in the Main Garden is "Classical, Jazz, and Hits of Today," another 12-minue show but with a different musical style. These will be presented daily at 1:15 and 5:15 p.m.
The third show on the roster is "Fountain Refresher," which is billed as "a five-minute mix of music genres that teases the theme of that evening's Illuminated Fountain Performance."
These are scheduled for Thursday through Saturday now through August 28 at 6:15 and 8:15 p.m. and September 2 through October 30 at 6:15 p.m.
There will also be daily shows in the Open Air Theatre and the Italian Water Garden.
Featuring 750 jets in changing patterns, the Open Air Theatre comes alive with fountains set to music.
Since its 1914 Garden Party debut, this Italian-style outdoor theatre has expanded from its simple original fountains to the 750 jets that create the rainbowed curtain of water you see today, while playing host to more than 1,500 performances throughout the years.
To limit the spread of COVID-19, Longwood has made the difficult decision to temporarily suspend all ticketed concerts, fireworks shows and in-person continuing education classes. But live music can be heard in the Beer Garden, where live instrumental music from traditional Celtic tunes to Caribbean steel pan grooves sets the tone Thursday through Saturday evenings.
Beer Garden performances are scheduled through August from 6-9 p.m. from Thursday to Saturday evenings. They will also be held in September from 5-8 p.m. on Thursdays, Fridays and Saturdays.
The schedule for August is:
August 20
Plenty Pepper Steel Band (Caribbean Steel Pan)
August 21
the mma project (Eclectic Acoustic)
August 26
Flexible Flyer Bluegrass (Bluegrass)
August 27
Ensemble Novo (Brazilian/Tropical Chill)
August 28
Conjunto Philadelphia (Traditional Cuban and Latin Jazz).
As always, admission by "Timed Ticket" — tickets issued for specific dates and times. Timed ticketing limits the number of people in the Gardens at any given time and allows guests to enjoy minimal lines and a better viewing experience.
You may enter the Gardens up to 30 minutes prior and 30 minutes after your designated time. Make every effort to arrive at your designated reservation time. Earlier or later arrivals may not be accommodated.
Video link for "Festival of Fountains" — https://youtu.be/AHsC2YuFerY.
Admission to Longwood Gardens is $25 for adults, $22 for seniors (ages 62 and older) and college students, $18 for active military and veterans and $13 for youth (ages 5-18).
The Morris Arboretum (100 Northwestern Avenue, Chestnut Hill, www.morrisarboretum.org). is offering its "Garden Highlights Tour" this month.
Experienced guides will share both the history and current highlights of the Arboretum during a one-hour walking tour.
Tours depart from the Visitor Center at 1 p.m. each Saturday and Sunday. These tours are small groups and space is very limited.
This reservation is good for admission to the Arboretum as well as for the tour itself. The tour is weather permitting. If the tour is cancelled, your ticket is still good for admission. Another attraction at Morris Arboretum is the ultra-popular Garden Railway Display, which has become a major summer attraction at the site. The annual edition of the display will remain open until October 11.
The railway has a quarter mile of track featuring seven loops and tunnels with 15 different rail lines and two cable cars, nine bridges (including a trestle bridge you can walk under) and bustling model trains.
The buildings and the display are all made of natural materials – bark, leaves, twigs, hollow logs, mosses, acorns, dried flowers, seeds and stones – to form a perfectly proportioned miniature landscape complete with miniature rivers.
Philadelphia-area landmarks are all meticulously decorated for the holidays with lights that twinkle. There is even a masterpiece replica of Independence Hall are made using pinecone seeds for shingles, acorns as finials and twigs as downspouts.
This year the tracks are surrounded by miniature replicas of "Wonders of the World." Visitors will be able to see the Eiffel Tower, Hagia Sophia, the Egyptian Pyramids, the Wall of China and more.
Admission is $20 for adults; $18 for seniors (65 and older); $10 for students (ages 13-17 or with ID), active military and retired military; and free for children (under 3).
Hagley Museum and Library (Buck Road East entrance via Route 100, Wilmington, Delaware, 302-658-2400, www.hagley.org) is presenting an educational event this weekend called "Sights, Sounds and Smells at Hagley Museum."
The event, which involves walking on uneven ground, is scheduled for August 22 at 11 a.m. starting at the Visitor Center.
Visitors will experience an in-depth, hands-on tour focused on gunpowder production in the Hagley Powder Yard and visit production areas rarely seen by guests. This tour ends with an explosive finish.
The tour is included with Hagley Museum admission, which is $15, Adults; $11, Seniors (age 62 and up) and Students $11; $6, Children (ages 6-14).
Fort Mifflin (6400 Hog Island Road, Philadelphia, www.fortmifflin.us) is hosting "Private Yankee Doodle Weekend" with thh 4th CT Regiment on August 21 and 22 from 10 a.m.-4 p.m. both days.
Visitors can join the 4th Connecticut Regiment throughout the weekend as they demonstrate life as a soldier in the Continental Army based on the memoir of Private Joseph Plumb Martin who served at Fort Mifflin during the 1777 Siege.
Martin recorded his experience in a memoir published under the title Private Yankee Doodle.
Participants will be able to explore daily life in the garrison with the 4th CT Regiment and try their hand at some of the tasks of improving the Fort's defenses including the construction of a scale model of a chevaux de frise, underwater obstacles that were a feat of 18th century military engineering.
They will be able to see original examples in the exhibit space and then observe construction under the direction of the 4th CT Regiment. There will be weapons demos, cannon firings, guided tours plus special outdoor activities. Guests can earn a special reward for participating in the "32 Pounder Incident Challenge!"
On Saturday, visitors to Fort Mifflin can meet Joseph Plumb Martin himself (as interpreted by Michael Kalichak) who will recall his service as he might have done while working on the memoir fifty years following the war.
On Sunday, participants can explore the challenges of piloting an 18th century vessel up the narrow and shallow Delaware River. Michael Carver will discuss and demonstrate how large vessels navigated around known obstacles in these challenging waters.
Every Saturday in August, Pottsgrove Manor (100 West King Street, Pottstown, 610-326-4014, http://montcopa.org/index.aspx?nid=930) will be presenting "Open House Days-Historic Cooking and Collections Curiosities."
Visitors will have the opportunity to see select 18th-century items from the Pottsgrove Manor collection up close and ask the curator questions. At the same time, summer treats will be being created in the site's reproduction kitchen.
Visitors can return every week to see a presentation of something from Pottsgrove's cook and its collections.  The first floor of the museum will be open for visitors to view at their leisure.
The schedule is:
August 21 — Collections Curiosity, 18th century calash, or collapsible women's bonnet
August 28 — Historic Cooking, Ice Cream
This event features free admission with a suggested donation of $2 per person.
Hope Lodge (553 South Bethlehem Pike, Fort Washington, 215-343-0965, http://www.ushistory.org/hope/) will be presenting a "Self-Guided Mansion Tour" on July 11.
Hope Lodge was built between 1743 and 1748 by Samuel Morris, a prosperous Quaker entrepreneur. Morris acted as a farmer, shipowner, miller, iron master, shop owner, and owner of the mill now known as Mather Mill. Hope Lodge is an excellent example of early Georgian architecture, and it is possible that Edmund Woolley, architect of Independence Hall, offered advice in building. Samuel Morris owned the estate until his death in 1770.
The site opens at 12:30 p.m. with self-guided tours starting at 1 p.m. The site closes at 4 p.m.
Because of COVID-19 restrictions, guests will be able to tour the main floor of the mansion and summer kitchen areas only. Interpretive signage will be available including photos and text describing the other closed areas.
Tour admission is $8 for adults, $5 for seniors (age 65+) and for youth ages 6-17, and fee for children under 5. Hope Lodge is a Blue Star Museum which means that active-duty military personnel, including National Guard and Reserve and their families, are admitted free for regular tours from Memorial Day through Labor Day.
A fun summertime family activity is taking a trip to the past by riding behind a vintage locomotive on a tourist rail line.
The West Chester Railroad (610-430-2233, www.westchesterrr.net) is running its "Summer Picnic Specials" every Sunday now through Sept 19. There will be one excursion each day at noon.
Passengers can enjoy a 90-minute round trip train ride from West Chester to Glen Mills and return on a warm summer afternoon. Riders are invited to pack a lunch to have during excursion's stop at the Glen Mills train station picnic grove.
Tickets are $17 for adults, $15 for children (2-12) and free for children (under two).
Wilmington and Western Railroad (Greenbank Station, 2201 Newport-Gap Pike, Wilmington, Delaware, www.wwrr.com) is running its Mt. Cuba Meteor excursion on August 21 at 12:30 and 2 p.m.
Passengers can take a leisurely 1½-hour round-trip ride up the Red Clay Valley to the rail line's Mt. Cuba Picnic Grove, which includes a ½-hour layover to have a picnic or simply admire the natural surroundings. The Mt. Cuba Meteor excursion is a relaxing way to spend an afternoon outside with family or friends.
If you don't want to get off the train at Mt. Cuba, you can remain onboard and travel further up the line through the communities of Ashland and Yorklyn. On the return trip, we'll make a brief stop at Mt. Cuba to pick up the picnic passengers.
This event is powered by either our historic first-generation diesel locomotive, by our 1929 Pennsylvania Railroad Doodlebug railcar, or by one of the railroad's antique steam locomotives.
Tickets are $17 for adults, $15 for children (ages 2-12) and $16 for seniors.
This weekend, the Strasburg Railroad (Route 741, Strasburg, 717-687-7522, www.strasburgrailroad.com) is celebrating one of its locomotives with a series called "611 at Strasburg: The Return of an American Icon."
The Norfolk & Western Class J 611, a National Historic Engineering Landmark by the American Society of Mechanical Engineers, is known as an engineering powerhouse of steam, technology, and near mechanical perfection.
The N&W Class J 611 is the sole survivor of 14 Class J steam locomotives designed and built by the Norfolk & Western Railway. The locomotive rolled out of Roanoke's East End Shops in 1950. Its mission was to pull the Powhatan Arrow, a 15-car passenger train, from Norfolk, Virginia, to Cincinnati, Ohio.
Now, the powerful and sleek locomotive is running the rails at the historic Strasburg Railroad in Lancaster County's scenic Amish Country.
Offered as part of the tourist railroad's regular daily steam train service, N&W No. 611 J will be the motive power for the day's main train on select days. She will pull 45-minute excursion rides to Paradise, Pennsylvania on the following days:
August 27-29; September 4-6; September 24-26; and October 2 and 3.
Ticket prices range from $9.50-$45.
The New Hope Railroad (32 Bridge Street, New Hope, 215-862-2332, www.newhoperailroad.com) is running its "Grapevine Express," which features "Wine & Cheese Tasting," on August 21 and 22 at 5 p.m. each day.
Riders are invited to take part in a romantic "Wine and Cheese Excursion" and enjoy fine gourmet cheese, artisan crackers, meats, fruit, and our featured local wines. Additional Alcoholic and Non-Alcoholic beverages are also available onboard.
Wine and cheese will be served to passengers as they travel along the same railroad line passengers did when it was built in 1891 connecting New Hope with Philadelphia. The journey travels through the beautiful hills and valleys of Bucks County, along once vital waterways and streams and across numerous trestle bridges.
The excursions will take place aboard one of the railroads lavishly appointed early 1900's first-class parlor cars.
Tickets are $79.99 (Ages 21 and older only).
The Northern Central Railway (2 West Main Street, New Freedom, www.northerncentralrailway.com) is running several special excursions this weekend.
On August 21, "Wild West Express" trains will depart at 11:30 a.m. and 1 and 2:30 p.m.
Riders will witness the exploits of the infamous Jesse James and Younger Gang, a well-known group of 19th-century outlaws and experience train travel as it was in the Wild West when this notorious group held up trains and passengers.
Tickets are $27 Adult; $15 Child (age 3-12); $5 Toddler (in lap).
On August 22, the rail line will run the "Superhero Express" at 11:30 a.m. and 1 p.m.
Kids of all ages are invited to come dressed up as their favorite Superhero to ride the rails with the railroad's special Superhero guests. Crafts and lots of hero-themed fun will also be featured.
Another special excursion is the "Glen Rock Express with No. 17" on August 22 at 2:30 p.m.
Tickets: $28 Adult; $15 Child (age 3-12); $5 Toddler (in lap).
There will be a lot of model trains and a lot of toys on display and for sale when Greenberg's Train & Toy Show visits the area for a two-day stop at the Greater Philadelphia Expo Center (100 Station Avenue, Oaks www.greenbergshows.com).
The show, which is scheduled for August 21 and 22 from 10 a.m.-4 p.m. both days, will feature a number of operating train displays, including Allegheny Western Lines HO Scale Layout, Reading Co. Technical & Historical Society HO Scale Layout, Philadelphia N-Trak  N Scale Layout, Royersford Modular Model Railroaders HO Scale Layout, East Penn Traction Club N Scale Layout, Northeast Corridor Historical Society HO Scale Layout and Atlantic Division TCA O Gauge Layout
This weekend's show will also offer free clinics on a wide variety of topics, including track work, using accessories and using a digital command control. There will be a large number of dealers with toys, trains, accessories and hobby publications. Other features include hourly door prizes.
Tickets for adults are $10 for Saturday and $9 for Sunday. Children (12 and under) are admitted free.
The Elmwood Park Zoo (1661 Harding Boulevard, Norristown, www.elmwoodparkzoo.org) has a variety of special activities coming up.
On August 21 and 22, the Zoo is presenting "Breakfast with the Giraffes."
Guests can enjoy a delicious, socially distanced outdoor breakfast buffet, right next to the zoo's three towering giraffes. After participants have cleared their plates, they will be invited to an exclusive giraffe feeding.
The breakfast will get underway at 8:30 a.m.
On August 20 and 25, the Zoo is hosting "Dog Days."
All guests visiting the zoo with a furry friend must complete an online waiver and submit required documents before visiting the zoo. You must upload a copy of your most recent veterinary visit, including proof of vaccine and heartworm test here. All items will be required for you to attend "Dog Days."
The "Dog Days" event is slated to run from 1-5 p.m. It will also be held on selected dates throughout the summer.
Pricing is $10.95 per dog with each additional dog at $9.95. Regular zoo admission is required for all humans.