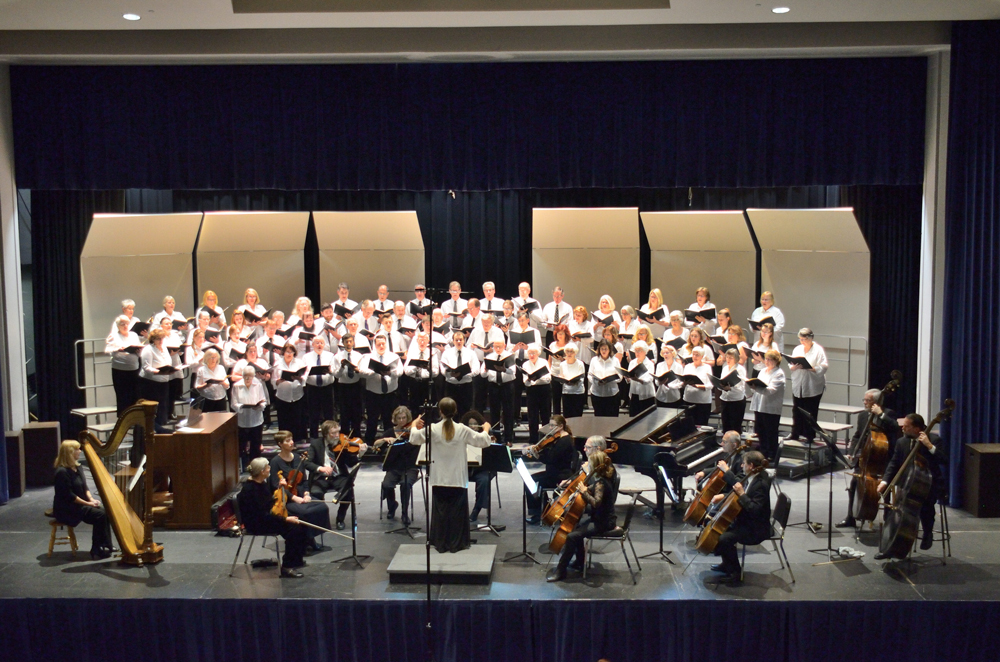 The Fifteenth Annual Jonathan Beech Memorial Concert will take place on Saturday, March 26, at 2:00 PM in the auditorium of Kennett High School in Kennett Square,PA.  With the pandemic necessitating a "virtual" concert last year, it is exciting to be presenting a live concert again this year.  The featured work this year is Paul Winter's Missa Gaia (Earth Mass) for choir and a nine-piece jazz ensemble.  The Wilmington Handbell Ensemble under the direction of Kerry Dietz will also perform.  This year's concert will benefit Children's Hospital of Philadelphia Neuro-Oncology.  Suggested donation is $20 for adults and $10 for students, but gifts of all amounts are appreciated.  More information can be found on the website JonathanBeechMemorialConcert.org., where supporters can also make a donation on-line.
The Jonathan Beech Memorial Concert is a concert of choral music presented yearly by a community choir, (participants are involved in various choral groups and church choirs from the area and also include choral students from Kennett High School), accompanied by professional instrumentalists.  The concert was begun in 2008 in memory of Jonathan Beech who died from a brain tumor when he was fifteen.  The concert has benefitted organizations that help children with life-threatening illnesses.  For the last decade the funds have gone to either CHOP, Make-A-Wish, or Camp Sunshine in Maine.
Last year's concert, being a virtual one, allowed even more people to watch the concert, and it raised $15,000 for the organizations named above.  Many concert supporters, especially those who have health problems or do not live in the area, were appreciative of being able to tune in online.  (The 2021 concert is still available for viewing on you-tube, and can be accessed through the concert website.)  Because of this success, this year's concert will also be streamed via YouTube.  Those who are unable to attend the concert in-person should go to JonathanBeechMemorialConcert.org the day of the concert (or later) for a link to watch the 2022 concert.
Jonathan Beech Memorial Concert is a 501(c)(3) non-profit, so all donations are tax-deductible.