By Denny Dyroff, Entertainment Editor, The Times
Winterthur Museum, Garden & Library (Route 52, Wilmington, Delaware, 800-448-3883, www.winterthur.org) looks at American history with a new exhibit and Southern tradition with a special event tonight.
On May 13, Winterthur will present a Kentucky influenced event called "Bourbon and Bluegrass."
Keeping the horse race vibe going from the previous weekend – Winterthur Point-to-Point and Kentucky Derby – Winterthur is heading for fun off the racecourse with a bourbon tasting accompanied by bluegrass music by The Quixote Project.
Tickets are $65 and include six tastings of bourbon, a Southern-inspired snack box, live music, and garden access. Designated driver tickets at $35 include snack box, one non-alcoholic beverage, live music, and garden access. There are also $10 tickets for access to event, no food or beverage included.
All featured bourbon tastings are available for purchase, as are small snacks and other beverages. Rain date: May 15. This is an outdoor walking event in the garden, weather permitting.
Winterthur is also featuring a Guided Exhibition Tour – "Jacqueline Kennedy and Henry Francis du Pont: From Winterthur to the White House" – from May 7 until January 8, 2023.
Visitors can explore the friendship between the First Lady and H. F. du Pont and their work to restore the White House in this guided tour of the special exhibition.
In 1961, an unusual partnership was formed when the youngest First Lady in American history, Jacqueline Kennedy, appointed a reserved octogenarian collector from Delaware, Henry Francis du Pont, to lead her project to restore the White House interiors. Du Pont brought credibility to Kennedy's efforts and vision, and her enormous popularity lifted him onto the national stage and validated his life's work.
Together, they transformed the White House from a mere public residence into a museum, and along the way, they engaged with some of the most celebrated interior designers of the 20th century.
For the first time, the story of this historic partnership will be told at Winterthur, the inspiration for Mrs. Kennedy's project. Through artifacts, archives, and images, this exhibition will invite visitors to experience the behind-the-scenes collaboration between the two during this captivating period in American history.
Their partnership culminated in a televised tour of the White House, led by Jacqueline Kennedy, which became the most watched program in American history. The former First Lady will forever be remembered as the person who restored history and beauty to the White House.
Their "restoration" of America's most famous house became a history lesson for the country and awakened an interest in preservation and interior design that is still felt today.
Admission to Winterthur is $22 for adults, $20 for seniors and students and $8 for children.
Phoenixville's annual Dogwood Festival gets underway on May 18 and will run through May 21.
The annual staging of the springtime fair will take place at the historic Reeves Park Bandshell (Main Street between third and Fourth avenues, Phoenixville, 484-928-0052,www.phoenixvillejaycees.org) with live entertainment each night.
The main day for activities at the free festival will be May 21 with a parade and other festivities running from noon-10 p.m. and live entertainment starting at 4 p.m. The parade, which is one of the festival's showcase events, is slated to get underway at 1 p.m.
Some of the music acts scheduled for the 2022 Dogwood Festival are The Music Depot, Turtle Ridge Music, Smooth Riders, Cole Campbell, Florida Wayne Band, Sun Blind, The Bent Benjamins, Tucked In, and Vinyl Roots.
The annual Chester County Studio Tour (chestercountystudiotour.com) will be held on May 14 and 15. The tour, which has continued to grow in size and stature from year-to-year, is a showcase for 165 different artists whose work will be displayed at 66 studios in the area.
Some of the artists whose work will be on display at 2022 edition of the event are Brett Anderson Walker, Joe Grubb, Lin Webber,
Theresa Haag, Erica Brown, Mollie Allen, John Riddle, Mia Fabrizio, Dan Reed, Sally Richards, Kimberly Hoescht, and Diane Cirafesi.
Tour hours are 10 a.m.-6 p.m. on May 14 and 11 a.m.-5 p.m. on May 15. The event is free and open to the public.
The Yellow Springs Art Show, which is still free and open to the public, is celebrating its 49th anniversary this year. The popular annual event now features more than 185 participating artists — including more than 20 artists who are new to the show this year.
The show is running now through May 15 in Historic Yellow Springs Lincoln Building (Art School Road, Chester Springs, 610-827-7414 or www.yellowsprings.org). Show hours are from 10 a.m.-4 p.m. daily.
The 2022 Yellow Springs Art Show will have on display more than 3,000 pieces of fine art in a wide range of media and styles – oils, watercolors, bronze sculptures, pastels, landscapes, still life, three-dimensional works, seascapes and abstract.
All proceeds benefit arts education, environmental protection and historic preservation of the 300-year-old village of Historic Yellow Springs.
The Brandywine River Museum (Baltimore Pike, Chadds Ford, 610-388-2700, www.brandywinemuseum.org) is hosting "Kuerner Farm Plein Air Day" on May 15 from 9:30 a.m.-2:30 p.m.
Participants get special access to Kuerner Farm, a National Historic Landmark, where Andrew Wyeth found intriguing subjects for hundreds of tempera paintings, watercolors and drawings for more than 70 years.
Artists working in all media are invited to explore the property where they can sketch, paint or photograph the iconic setting. One of Brandywine's knowledgeable interpreters will be available throughout the event to answer questions and provide insight into Wyeth's creative process.
Participants will meet at Kuerner Farm in Chadds Ford and directions will be provided upon registration. Access to water and a restroom is available at the site. Participants are responsible for providing all art materials.
Tickets are $20.
The annual Wayne Art Center Plein Air Festival will be held now through May 16-June 25 at the Wayne Art Center (413 Maplewood Avenue, Wayne, www.wayneart.org).
"En plein air" is the act of painting outdoors. This method contrasts with studio painting or academic rules that might create a predetermined look. The practice goes back for centuries but was truly made into an art form by the French Impressionists.
The Wayne Art Center Annual Plein Air Festival Collectors' Preview Party & Sale is scheduled for 6-10 p.m. Fresh off the easel, more than 250 works adorn Wayne Art Center's walls opening night, as patrons enjoy an evening of fine art, heavy hors d'oeuvres, open bar, and live music, while experiencing the artists' individual interpretations of life and landscapes.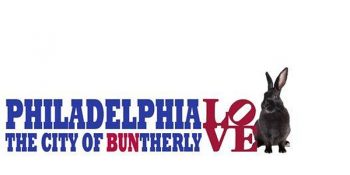 From May 17-19, The Greater Philadelphia Expo Center (100 Station Avenue, Oaks, 484-754-3976, www.phillyexpocenter.com) is hosting  the "Northeast Bunfest" on May 14 from 10 a.m.-4 p.m.
"Bunfest" is a fun-filled, family-friendly fundraising event presented by Luv-N-Buns Rabbit Rescue. Visitors are invited to meet the rescue bunnies from all around Pennsylvania and surrounding states.
There will be artisans and crafters selling items suitable for both bunny and human, and bunny educator seminars featuring some of Pennsylvania's best rabbit vets who will teach you all about rabbit care.
The event's website posted this message – "Two important notes: Due to the continued spread of RHDV2, no rabbits will be permitted at Bunfest this year. We thank you for understanding and helping to keep everybunn safe. And in order to do the same for the humans – masks will be required inside the Bunfest hall."
If you're a fan of antique cars, you'll have several options this weekend for events that will interest you.
Linvilla Orchards & the Historical Car Club of Pennsylvania will present an outstanding display of spectacularly restored cars this weekend at their annual Antique Car Show & Flea Market at Linvilla Orchards (137 W. Knowlton Road, Media, 610- 876-7116, www.linvilla.com).
On May 15, the orchard/market/tourist attraction in Media will host the interesting annual springtime event from 9 a.m.-3 p.m. The free show, which grows in popularity every year, will be held rain or shine.
Linvilla Orchards has partnered with The Historical Car Club of Pennsylvania (HCCP) for over three decades to present their annual Spring Meet. More than 250 spectacularly restored and maintained antique, classic, and muscle cars will take over one of Linvilla's big fields.
Visitors to Linvilla Orchards' car show will be able to get an up-close and personal look at a large selection of antique vehicles — all of which have been maintained in pristine form. There will be cars dating from as far back as the early 1900s. The wide representation of vintage vehicles will include cars all the way up until the 1970s.
As an added attraction, there will be hayrides around the orchard's grounds and train rides on Linvilla Orchards Playland Express. Other kid-oriented attractions include a playground, a barnyard and face-painting.
The Annual Ambler Auto Show (Butler Avenue, Ambler, http://amblermainstreet.org) will be held May 15 from 1-6 p.m. in the center of Ambler.
Billed as "The Best Little Car Show Around," the annual event has established a reputation as a quality show.
Butler Avenue will close for the event from Lindenwold Avenue to Main Street so that more than 200 classic cars and their owners can compete for a litany of prizes.
The Ambler Auto Show is designed to be a fun, low-pressure event for auto and truck enthusiasts.
Held each year at the beginning of the regional auto show season, Ambler gives the exhibitor a great opportunity to "tune-up" for upcoming shows. Vehicles are positioned along Butler Avenue covering the major shopping area of Ambler.
Visitors to the show have the opportunity to stop and chat with owners to learn more about each vehicle. Vehicles compete for awards in three categories — The Top 50, Major Sponsor Trophy and the Al Whitcomb Best-in-Show Award.
Additionally, all entrants receive a commemorative dash plaque marking their participation in the show.
Longwood Gardens (Route 1, Kennett Square, www.longwoodgardens.org) is inviting visitors to enjoy the beauty of late spring.
Beginning May 5, it's time for the "Festival of Fountains" to begin. Longwood Gardens' Open Air Theatre and Italian Water Garden fountains springs to life, as does the Square Fountain, Round Fountain (Flower Garden Walk), Sylvan Fountain (Peirce's Park), and Children's Corner fountains.
The season of renewal and growth has started. Millions of tiny geophytes begin the season, blanketing Longwood's vistas with sweeps of spring-has-sprung color.
As the season unfolds, flowering trees delightfully punctuate the landscape, radiant tulips stretch toward the sun, and the delicious fragrance of wisteria floats along the breeze.
Visitors can also enjoy special exhibits at the Orchid House.
Admission to Longwood Gardens is $25 for adults, $22 for seniors and college students, $18 for active military and $13 for youth.
A sweet place to enjoy flowers in bloom is Tyler Arboretum (515 Painter Road, Media, 610-566-9134, www.tylerarboretum.org).
On May 14 from 5-7, Tyler will host "Saturday Wildflower Walk – Spring Explorations."
Visitors can join wildflower expert Dick Cloud on an informative two-hour hike that will take them through Tyler's spring scenes of meadows, woods, and occasionally streamside. Some of the destinations are Indian Rock on the Blue Trail, Dismal Valley on the Orange Trail, Dogwood Circle on the Red Trail, and the Shade Tree Nursery, which is on the White Trail.
Participants can join in search of spring-blooming wildflowers as walkers enjoy the chorus of birds as they settle in for the evening. There may be some periods of moderately paced hiking, so wear comfortable hiking shoes. Feel free to bring a camera and a wildflower guide, such as Peterson's Field Guide or Newcomb's Wildflower Guide.
Non-member tickets are $15 per adult and $9 per child (ages 12-17). The non-member fee includes admission.
Additionally, "Weekday Bird Walks: Limited Edition" are scheduled for every Wednesday in May from 8-10 a.m.
Walks are rain or shine. Tickets are $15 and include admission to Tyler for the day.
The Eighth Annual Philadelphia Fleadh (www.PhillyFleadh.com) will be held on May 14 at Nick's Roast Beef Parking Lot at 4501 Woodhaven Road in Northeast Philadelphia.
Voted one of five most authentic Irish destinations in America by Good Morning America, The Philadelphia Fleadh is a Celtic music and dance festival with 12 bands, traditional music sessions, Celtic Flame's Feis at the Fleadh, dance performances, and a Ceili.
The event, which will run from 11 a.m.-8 p.m., will feature food, spirits and merchant vendors along with a kid's zone with bounce houses, face painting and balloon animals and much more.
This year's band line-up includes Celtic Flame Recital, Stall The Digger, Killen Clark, No Irish Need Apply, The Natterjacks, Shackleton, Clancy's Pistol, Birmingham 6, Oakwyn, John Byrne, Celtic Christmas Band, The Shanty's, Bogside Rogues and Bill Whitman.
Admission is $20.
The Morris Arboretum (100 East Northwestern Avenue, Philadelphia, 215-247-5777, www.morrisarboretum.org) is holding its annual "Historic Springfield Mill Days" on May 15 from 1-4 p.m.
Morris Arboretum's oldest architectural feature is the historic grist mill, dating back to 1761 and situated along the picturesque Wissahickon Creek. On a guided interactive tour, participants can watch one-ton millstones grind corn kernels, observe 160-year-old machinery transport and sift ground corn to produce meal, and even grind their own flour on a pedal powered mill.
Madelyn Ladner, a member of the Philadelphia Guild of Handweavers who grows and uses dye plants for knitting projects, will also be demonstrating wool spinning.
Activity is free with regular admission — Adults: $20; Seniors (65+ years): $18; Youth (3-17 years): $10; and Children (Under 3): Free.
It didn't take very long for the Wilmington Grand Prix (various locations around downtown Wilmington, http://wilmgrandprix.com) to evolve from a regional bicycle race to one of the premier cycling events in the country.
The Men's and Women's Professional Criterium Races will be official stop on USA Cycling's National Criterium Calendar.
The action starts May 13 with the Monkey Hill Time Trial, a 3.2-mile race against the clock through Wilmington's Brandywine Park. On May 14, there will be a series of races beginning at 9 a.m. and culminating with the Women's Pro and Men's Pro races in the afternoon.
The racing on Saturday will be held in downtown Wilmington on a figure-eight criterium over a one-mile course. The start line and finish line, which are the same, are located in front of the Grand Opera House in the 800 block of Market Street.
On May 15, it will be time for the Ninth Annual Governor's Ride and the Eighth Annual Delaware Gran Fondo. Last year's Gran Fondo attracted cyclists from 20 states, including Maine, Florida and Colorado, by offering them a scenic tour through the Brandywine Valley.
The Wilmington Grand Prix's Street Festival will take place on May 18 beginning with parade that starts at noon. The Street Festival features a Family Fun Zone, a Bike Expo, a "Rock Wall," sidewalk sales, a VIP Hospitality Tent, a Moon Bounce, and an array of family games and activities.
One of the more energetic traditional springtime events in Pennsylvania Dutch country is the Rough and Tumble Engineers Historical Association's annual "Spring Stream Up" (Rough and Tumble, 4977 Lincoln Highway East, Kinzers, 717-442-4249, www.roughandtumble.org).
"Spring Steam-Up" is scheduled for May 13 and 14 from 7 a.m.-5 p.m. each day. One of the highlights will be sessions of "Plowing with Steam and Gas Tractors." This activity will be held only if weather is favorable to plow.
There will be a variety of displays featuring steam engines, gas engines, steam tractors, gas tractors and antique cars. Also featured will be a model shop, a sawmill, two steam trains and blacksmithing demonstrations at the museum's blacksmith shop.
"Tractor Games" are scheduled for Friday at 4 p.m. The "Garden Tractor Pull" and the "Children's Pedal Tractor Pull" will be held on Saturday at 1 p.m.
"Spring Steam-Up" is looked at as special event each year at Rough and Tumble — a time to get the steam engines out of hibernation and fire them up. It is also a time for the plowing to begin.
Tickets for "Spring Stream Up" are $5 for adults and $2 for children (ages 6-12).
Come and Join in the Fun of the Opening of our Show Season. The highlights, Always a Crowd Pleaser, is Plowing with both Steam and Gas Tractors (plowing to be held only if weather is favorable to plow). On Display and in Operation will be Steam and Gas Engines, Steam and Gas Tractors, Antique Cars, Model Shop, Sawmill, Two Steam Trains, Blacksmith Shop plus more!
Spring Steam-Up is a special event. It's time to get the steam engines out of hibernation and fire them up. Better yet, it is plowing season, and again weather permitting, both steam and gas powered tractors may be seen plowing in the fields adjacent to the R & T grounds. Along with the gas and steam powered tractor pulls, there were many opportunities to see these engines working under a load! There will be a tractor pull Friday evening with weigh in at 4-6 p.m. and pulling starting at 6 p.m.
Admission is $5 (over 12) and $2 (ages 6-12).
Hope Lodge (553 South Bethlehem Pike, Fort Washington, 215-343-0965, http://www.ushistory.org/hope/) will be presenting a "Guided Mansion Tour" on May 15.
Hope Lodge was built between 1743 and 1748 by Samuel Morris, a prosperous Quaker entrepreneur. Morris acted as a farmer, shipowner, miller, iron master, shop owner, and owner of the mill now known as Mather Mill. Hope Lodge is an excellent example of early Georgian architecture, and it is possible that Edmund Woolley, architect of Independence Hall, offered advice in building. Samuel Morris owned the estate until his death in 1770.
Visitors can participate by watching a short film and then taking a tour. Guided tours of the mansion will depart at 1 and 2:30 p.m. all three days.
Tour admission is $8 for adults, $5 for seniors (age 65+) and for youth ages 6-17, and fee for children under 5. Hope Lodge is a Blue Star Museum which means that active-duty military personnel, including National Guard and Reserve and their families, are admitted free for regular tours from Memorial Day through Labor Day.
Warm spring days are great times to sit outside, sip wine and snack on cheese. They are also great days to sip and munch riding in weather-safe conditions on excursion trains by area rail lines.
The Strasburg Rail Road (Route 741, Strasburg, 717-687-7522, www.strasburgrailroad.com) is running a special train on May 14 – the "Wine & Cheese Train."
Passengers can enjoy the luxurious, climate-controlled first-class accommodations and a tasting of select wine, cheese, and crackers as they travel in style down the tracks from Strasburg to Paradise and back. The train departs at 6 p.m. and the total trip time is 45 minutes.
"Wine & Cheese Train" boarding is 30 minutes before the scheduled departure. Riders must be 21 or older and have their photo ID ready when they board.
Featured wines are carefully selected from Waltz Vineyards, and cheeses are paired accordingly. Beer and select non-alcoholic beverages are also available for purchase upon request. Riders can purchase a souvenir wine glass on board the train if desired. Glasses are $7 each.
In accordance with Pennsylvania law, alcohol is only served during the train ride. The rail line is not permitted to serve alcoholic beverages while the train is berthed in the station.
This popular train is available on select Friday and Saturday evenings throughout the season. Tickets are $50.
The Northern Central Railway (2 West Main Street, New Freedom, www.northerncentralrailway.com) is running its Glen Rock Express" on May 14 at 10:30 a.m. and its "Hanover Junction Flyer" at 12:30 p.m.
The "Glen Rock Express" will travel to Glen Rock and back with the historic PRR GP9 Diesel Locomotive built-in 1959. The ride will be on a former Pennsylvania Railroad mainline that has been in operation since 1838.
The "Hanover Junction Flyer" travels through the Heritage Rail Trail County Park and southern York County countryside on this trip to Hanover Junction.
On May 15, the special excursion will be the rail line's "Wine & Cheese Express" at 1 p.m.
Passengers can take in the verdant spring scenery while sampling wine from Four Springs Winery. The train will depart from New Freedom and make its way to the historic town of Seven Valleys.
During the ride, they will learn about the tasting notes from the Four Springs experts. They will receive a sample pour of five wines, then a full glass of their favorite wine on the trip back to New Freedom.  Ticket price of $99 includes wine, an individual charcuterie board, and a souvenir glass.
The Colebrookdale Railroad (South Washington Street, Boyertown, www.colebrookdalerailroad.com) is running its "Secret Valley Wine Tasting Excursion" on May 14 at 5 p.m.
Passengers will board one of the rail line's meticulously restored century old rail cars for a two-hour expedition into one of the most scenic and historic regions in the northeast.
The Colebrookdale Railroad is partnering with South Italy Imports, who will be bringing in several wine profiles for riders to taste and enjoy! Each guest will get to sample the following varieties: Castello di Roncade Prosecco Brut  (Sparkling),; Tenute Secolo Pecorino (White); Giuliani Primitivo Reserva (Red); Battifarano 'Greco'(White) ; and Grifo Nero d Troia  (Red)
Tickets are $90.
Penns Wood Winery (124 Beaver Valley Road, Chadds Ford, http://www.pennswoodsevents.com) will present "Live Music on the Lawn" every weekend in May.
The schedule for May 14 features from Jason Ager from 11:30 a.m.-2:30 p.m. and Judah Kim from 3-6 p.m.
The schedule for May 15 features Tim Williams from 11:30 a.m.-2:30 p.m. and Della Lewis from 3-6 p.m.
Peddler's Village (Routes 202 and 263, Lahaska, peddlersvillage.com) is hosting its "Cupcake Decorating Competition" now through May 15.
On display for the first two weeks of May, this icing-laced display will include professional and amateur culinary creations in four categories: Traditional, Baker's Choice, Student, and Kids.
Admission is free to the display which is housed in the Visitor & Event Center (Red Barn, located off Street Road and Peddler's Lane).
"Elmwood Park Zoo" (1661 Harding Boulevard, Norristown, www.elmwoodparkzoo.org) is presenting several of its ultra-popular "Dog Days" over the next week.
The Zoo's "Dog Days" event will be held on May 13, 15, 18 and 20 from noon-4 p.m. each day.
All guests visiting the zoo with a furry friend must complete an online waiver and submit required documents before visiting the zoo. You must upload a copy of your most recent veterinary visit, including proof of vaccine and heartworm test here. All items will be required for you to attend "Dog Days."
Pricing is $10.95 per dog with each additional dog at $9.95. Regular zoo admission is required for all humans.
Sesame Place (100 Sesame Road, Langhorne, www.sesameplace.com) will be presenting "Elmo's Springtacular" every weekend now through June 19.
"Elmo's Springtacular" at Sesame Place is filled with furry fun and exciting events – including an exciting line up of meet & greets, music, magic, pirate adventures, and fireworks.
This weekend, it's time for Sesame Place's special event – "Arthur Meet & Greet."
At "Arthur Meet & Greet," which will be held May 14 and 15, park visitors will have the opportunity to meet everyone's favorite aardvark Arthur along with his little sister DW and his best friend Buster as they journey from Elwood City to Sesame Place.
Guests can also take a spin on the rides, catch their favorite Sesame Street shows and be entertained by the Sesame Street Party Parade.
Grim Philly's "Dark Philly History Tour" (www.grimphilly.com) will be held every evening throughout the summer.
Participants can walk with tour guides from the grounds of America's first White House, Congress, and Liberty Bell to homes and sites of Hamilton, Washington, Franklin, Adams, Jefferson, Madison, Monroe, and more than 10 other Founding-Fathers. The surprising dirt of espionage, murder, sexual license and blackmail highlight the secrets of 1776 with a ghost story or two along the way. This tour is highly researched. And your guide is a historian.
Grim Philly will also be presenting "Serial Killers & Cemetery Tour" every Saturday at 2 p.m.
Participants will have the opportunity to experience unconventional sightseeing off the beaten path. They can enjoy Betsy Ross House, Christ Church, Elfreth's Alley, and Benjamin Franklin's Grave, together with tales of serial slayings and psychopathic killers like the Corpse Collector, Frankfort Slasher, and H.H. Holmes.
Ghost Tour of Philadelphia (215-413-1997, www.ghosttour.com), Ghost Tour of Lancaster (717-687-6687, www.ghosttour.com) and Ghost Tour of Strasburg (717-687-6687, www.ghosttour.com) operate throughout the winter and offer an eerily entertaining evening of true ghost stories and real haunted houses.
The Ghost Tour of Philadelphia, which is based on the book, "Ghost Stories of Philadelphia, PA.," is a candlelight walking tour along the back streets and secret gardens of Independence Park, Society Hill, and Old City, where ghostly spirits, haunted houses, and eerie graveyards abound.
Participants can discover the ghost lore of America's most historic and most haunted city with stories from the founding of William Penn's colony to present-day hauntings.
The activity is open year-round – weekends, December-February; every night, March-November. Tickets are $24.
The Ghost Tour of Lancaster and the Ghost Tour of Strasburg are based on the book, "Ghost Stories of Lancaster, PA."
Participants in the Ghost Tour of Lancaster explore the long-forgotten mysteries of one of America's oldest cities, with haunting tales of otherworldly vigils, fatal curses, and star-crossed lovers. The tour provides the opportunity to experience 300 years of haunted history from the Red Rose City's thorny past. Tickets are $18.
The Ghost Tour of Strasburg is a candlelight walking tour of the quaint and historic town of Strasburg in the heart of Pennsylvania Dutch Country. Visitors will experience an entertaining evening with a costumed tour guide spinning tales of haunted mansions, eerie graveyards, and spirits that roam the night … in a town lost in time. Tickets are $18.
If you're looking to do some walking indoors, consider Wonderspaces.
Wonderspaces at the Fashion District (27 North 11th Street, Philadelphia, philadelphia.wonderspaces.com) is an experiential, interactive arts venue.
Building on the success of annual pop-up shows in San Diego, and its first permanent location in Scottsdale, Arizona, Wonderspaces opened a 24,000 square foot gallery space in Philly a year ago.
Wonderspaces features 14 art installations that all play with the idea of perspective.  The artwork ranges from award-winning virtual reality short film about a dinner party-turned-alien abduction, to a room where visitors digitally paint the walls with the movement of their bodies.
New artworks rotate in every few months, creating an ever-evolving, year-round show.
Tickets are for entry at a specific date and time. Visitors are welcome to stay as long as they please during operating hours. The average time spent experiencing the show is 90 minutes.
A few installations contain flashing lights, images, and patterns that may trigger seizures for people with photosensitive epilepsy. All visitors must sign a waiver prior to being admitted into the space. Adult supervision is required for visitors under 16.
The Pennsylvania Guild of Craftsmen offers a number of craft fairs throughout the state each year. One of the most popular fairs is scheduled for this weekend. Now through May 8, the Guild will present the Fine Craft Fair (Rittenhouse Square, Philadelphia, 717-431-8706, www.pacrafts.org).
Laurel Hill Cemetery (3822 Ridge Avenue, Philadelphia, 215-228-8200, www.thelaurelhillcemetery.org) will have two special events this weekend – both of which are "Hot Spots and Storied Plots" walking tours.
In life and in death, we all have stories to tell, and what better place to hear tales of wonder than Philadelphia's most famous home of the dead?
This tour provides an informative overview of Laurel Hill's long history, which includes many of the marble masterpieces, stunning views, and legendary stories about Laurel Hill.
"Hot Spots and Storied Plots" is the perfect introduction for anyone who enjoys beautiful art, scenic nature, and fascinating history. An experienced graveyard guide will offer a unique perspective. No two "Hot Spots and Storied Plots" are alike.
The first tour on May 14 will be an "Accessible Hot Spots and Storied Plots" walking tour. "Accessible Hot Spots & Storied Plots Walking Tours" are shorter than a typical Hot Spots & Storied Plots tour and will stay on paved paths.
The tour will take place on May 14 at 10 a.m. The Tour Guide will be Joe Lex.
The regular "Hot Spots and Storied Plots" tour will get underway at 1 p.m. The Tour Guide will be Mike Lewandowski.