By Denny Dyroff, Entertainment Editor, The Times
This is the time of year when there are so many Halloween events on the calendar that you could visit four a day each day from now until October 31 and still not see them all.
There are also numerous harvest festivals, fall foliage events, hayrides and other outdoor activities on the local schedule.
One of the most popular Halloween events in the area is "The Great Pumpkin Carve" (Chadds Ford Historical Society, 1736 Creek Road, Chadds Ford, 610-388-7376,www.chaddsfordhistory.org) which is running now through October 22.
The colorful event got underway with the carving competition on October 20.
Every year at the Great Pumpkin Carve, more than 70 carvers — amateur and professional — gather to sculpt, saw and chisel giant pumpkins in front of crowds of enthusiastic onlookers.  
This well-attended Chadds Ford tradition is one of those events which has a history of its own.
It began in the early 1970's when artists Jimmy Lynch, Andrew Wyeth and his son Jamie Wyeth were convinced to carve pumpkins to decorate the inside of the Chadds Ford Inn. Other Chadds Ford artists joined in the carving, and, within a few years, the event spread from the Inn's front porch all the way across the lawn of the Chadds Ford Gallery.
As the Pumpkin Carve grew, it moved to larger venues and in 1992 arrived at its current venue — the meadow behind the Chadds Ford Historical Society. This annual event, still held on the Historical Society's grounds, is a major fundraiser that raises funds to support the CFHS' educational programs, historic preservation of their historic sites and more.
Hours are from 4-9 p.m. on October 20 and 21 and 3-9 p.m. on October 22.
All three nights feature a "Kid Friendly Haunted Trail," raffle prizes and live music by Kenny & Friends. Food, local craft beer and wine are available for purchase.
Admission is $15 for adults (18 and older) and $5 for children (ages 7-17).
The Chester County History Center (225 North High Street, West Chester, http://www.chestercohistorical.org/) debuted its "Chilling West Chester" walking tour in the fall of 2020, and this year it's back with a sequel featuring all new stops.
Beginning at the Chester County History Center on October 21 at 6, 7 and 8 p.m. and October 22 at 4 p.m., the tour is approximately 1.5 miles. Guests will hear macabre stories from West Chester's history while visiting some notable downtown landmarks. These are not ghost stories — these are true tales of terror pulled from our own archives.
Each tour will be held entirely outdoors.
Participants should dress for the weather and wear comfortable shoes.
Tours will take place rain or shine and tickets, which are $18, are nonrefundable.
Winterthur Museum, Garden & Library (Route 52, Wilmington, Delaware, 800-448-3883, www.winterthur.org) is hosting "Drive-in Movie Weekend" on October 21 and 22.
Visitors are invited to pile friends and family in the car and take in a fun film under the night sky. All films are rated PG. Gates open at 5:30 p.m. and movies start at 6:30 p.m.
The movie which is being screened on October 21 will be "Harry Potter & the Sorcerer's Stone." On October 22, the featured cinema will be "Hocus Pocus."
Admission is $40 per car. The event is "BYO food and drink," or patrons can purchase hot dogs, hamburgers, chips, cookies, soda, and popcorn from Winterthur's food tent.
Movies can be viewed from cars or on the grass with BYO blankets and lawn chairs. Admission can be by reservation or at the gate. Visitors should enter at Gate 2 on the Point-to-Point fields on Route 52.
Winterthur is also featuring a Guided Exhibition Tour – "Jacqueline Kennedy and Henry Francis du Pont: From Winterthur to the White House" – now through January 8, 2023.
Visitors can explore the friendship between the First Lady and H. F. du Pont and their work to restore the White House in this guided tour of the special exhibition.
In 1961, an unusual partnership was formed when the youngest First Lady in American history, Jacqueline Kennedy, appointed a reserved octogenarian collector from Delaware, Henry Francis du Pont, to lead her project to restore the White House interiors. Du Pont brought credibility to Kennedy's efforts and vision, and her enormous popularity lifted him onto the national stage and validated his life's work.
Together, they transformed the White House from a mere public residence into a museum, and along the way, they engaged with some of the most celebrated interior designers of the 20th century.
For the first time, the story of this historic partnership will be told at Winterthur, the inspiration for Mrs. Kennedy's project. Through artifacts, archives, and images, this exhibition will invite visitors to experience the behind-the-scenes collaboration between the two during this captivating period in American history.
Their partnership culminated in a televised tour of the White House, led by Jacqueline Kennedy, which became the most watched program in American history. The former First Lady will forever be remembered as the person who restored history and beauty to the White House.
Their "restoration" of America's most famous house became a history lesson for the country and awakened an interest in preservation and interior design that is still felt today.
Admission to Winterthur is $22 for adults, $20 for seniors and students and $8 for children.
If you want to see the movie "Hocus Pocus" but you can't make it to Winterthur on Saturday, you'll have a second chance.
On October 25, Glen Foerd (5001 Grant Avenue, Philadelphia, www.glenfoerd.org/events) is screening "Hocus Pocus" as part of its "Movies By The River" series.
Glen Foerd is an 18-acre public park and historic site located along the Delaware River in Philadelphia. Built in 1850 and enlarged in 1902-03, the estate—consisting of historic gardens, an Italianate-Classical Revival style mansion, and multiple additional structures—was saved from potential development through the activism of dedicated neighbors in 1983.
Today, Glen Foerd focuses on welcoming a diverse community through a wide array of programs for all ages. As one of the only cultural sites located in Northeast Philadelphia, Glen Foerd aims to connect audiences from different backgrounds by offering unique and affordable experiences to engage with the arts and the environment.
It's time to get spooky at Glen Foerd on Tuesday evening.
Guests are invited to join Glen Foerd and its partner, RiverFront North, for a night of family fun with pumpkin painting starting at 6 p.m.
"Hocus Pocus" will begin playing at 7 p.m. Drinks will be available for purchase and food from Smoke Break BBQ will also be available for purchase.
Admission is free and costumes are optional.
The Greater Philadelphia Expo Center (100 Station Avenue, Oaks, phillyexpocenter.com) will be the site of the Manderbach Ford Thrill Park from October 21-23.
The event features a wide variety of children and adult rides, a selection of games, and fun fair foods.
There will be more than 20 attractions for children and adults and an array of amusement rides including Zipper, Keystone Wheel, Alpine Bobs, Vortex and Hurricane.
Hours are 5-9 p.m. on Friday, and noon-9 p.m. on Saturday and 11 a.m.-5 p.m. on Sunday.
Admission $5 and kids in costume are free.
The Greater Philadelphia Expo Center is also hosting the Philly Vintage Flea.
Philly's biggest men's and women's vintage clothing flea is coming back to the Expo Center for the seventh year.
The event, which runs from 11 a.m.-5 p.m. on October 23, will feature more than 50 vendors and a free trade pit.
General admission is $20.
On October 22, Hagley Museum and Library (Buck Road East entrance via Route 100, Wilmington, Delaware, 302-658-2400, www.hagley.org) is presenting "Halloween at Hagley" from 10 a.m.-4 p.m.
On Saturday, children are invited to come in costume and visit treat stations throughout the beautiful surroundings of Hagley's historic home and garden. Lots of Halloween-themed activities will be available.
Halloween has gone to the dogs at Hagley.
Visitors can bring a leashed canine companion (with or without a costume) to enjoy Halloween-themed activities designed especially for four-legged friends. They can go ghost hunting down the Bark-or-Treat trail and grab some dog-friendly, chocolate-free treats along the way. Candy will also be available for human howlers.
Bone Fish Grill will have food for purchase and Wilmington Brew Works will have beverages on site for purchase.
A pet costume parade will take place at 11:30 a.m. and again at 1:30 p.m.
The Historic Odessa Foundation (Main Street, Odessa, Delaware, 302-378-4119, http://www.historicodessa.org) has just opened a new exhibition — "Petite Exhibit: MAKING AN IMPRESSION: Early American Butter Prints."
At the exhibit, which will run from October 18-December 31, visitors will encounter some relics of the past in the form of early American butter prints which are on exhibit in a display case at the National Historic Register Wilson Warner House.
These notable pre-industrial 19th century objects are highlighted from the HOF museum collection of nearly 7,000 objects.
These lovely little objects were created to stamp a decorative impression on home-made butter thus decorating one's butter dish. The prints were also used to brand and identify produce from local farms thus helping consumers to associate quality and insure product loyalty for the farm.
Typically, the prints were made of lathe turned pine wood with knob like handles and carved symmetrical pictures which often featured flowers, fruits, animals, and geometric patterns. The stamp or mold would be in reverse so that it would come out the correct way round when the butter pat or pound was turned out.
There were five distinct types of butter prints created to include single piece flat prints or stamps for jar or dining table decoration; two-piece circular ejector prints or plungers that push the butter out; two-piece molds that push together to create a three-dimensional figure; rollers with carved patterns used for rolling around the sides of blocks of butter; and cup or brick molds in the form of domes or hollow rectangles for producing blocks of patterned butter.
This showcase petite exhibit is included with general HOF admission – Adults, $10; Seniors and Students, $8; Children (under six), free.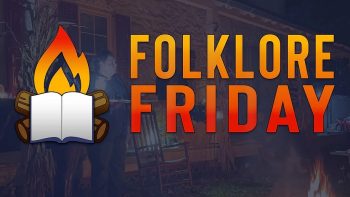 Greenbank Mills & Philips Farm (500 Greenbank Road, Wilmington, www.greenbankmill.com) will host "Folklore Friday" on October 14 and 21.
The site's most popular fall event of the year returns with new presenters and stories as well as returning fan-favorite tales
Greenbank Mills & Philips Farm is a living history museum with tours and programs focusing on a variety of aspects of the Early Republic (1790-1830): the gristmill, the textile factory, and daily life at the 1794 Philips House and 19th century farm with heritage livestock.
Admission to this program is free but donations are encouraged.
Now through November 5, the Strasburg Railroad (Route 741, Strasburg, 717-687-7522, www.strasburgrailroad.com) has a very special event – "Strasburg Rail Road Productions presents…The Legacy of Sleepy Hollow: Not Everything Dies."
Visitors will discover the true Legacy of Sleepy Hollow at the Strasburg Rail Road. The greatest ghost story ever told did not tell us the whole story.
Guests will join Isabel Crane, the great-great-granddaughter of the legendary Ichabod Crane, as she takes them on a frightful journey filled with sword fights, ghosts, and a centuries-old curse surrounding her family.
It seems that not everyone wants the truth to come out and they'll go to any length necessary to keep their haunted past a secret. With grand special effects, live horses, and the scariest train ride of the season, this is an opportunity to learn, hear, and experience the Legacy of Sleepy Hollow aboard the historic Strasburg Rail Road.
A pre-boarding act/performance will commence 15 minutes before departure. Please plan to arrive early for check-in and then enjoy the pre-boarding performance before you embark on a memorable journey.
Please note: Due to the subject matter of this event and its presentation, this event is recommended for ages 8 and older. Parental discretion is advised.
A nice way to spend an autumn afternoon is to take a ride on the water.
Schuylkill Banks Riverboat Tour (www.schuylkillbanks.org/events/riverboat-tours-1) presents "Secrets of the Schuylkill" now through late October.
The boat ride is a one-hour family-friendly tour of Philly's second biggest river featuring sights such as Bartram's Garden and Fairmount Water Works.
Riders can discover the Hidden River on a fun and educational riverboat tour while seeing spectacular views of Philadelphia.
They can also learn about the past, present, and future of the tidal Schuylkill River and its impact on Philadelphia on a one-hour Secrets of the Schuylkill tour which costs $25 for adults and $15 for children (age 12 and under).
Tours depart from the Walnut Street Dock, under the Walnut Street Bridge, east bank of the Schuylkill River.
On weekends now through October 22, the Kalmar Nyckel will be offering public sails from the Kalmar Nyckel Shipyard (Copeland Maritime Center, 1124 E. 7th St. Wilmington, Delaware, http://kalmarnyckel.org).
For two decades, the Kalmar Nyckel, which has its home base in Wilmington, has been hosting riders all over the world – especially in Delaware.
A ride on the Kalmar Nyckel is a totally different from most tourist water rides.
The ship is a beautiful recreation of the original Kalmar Nyckel, which was built in Holland in the 1620s. Her mainmast is taller than a 10-story building and she carries 7,600 square feet of sail area and six miles of rigging.
The original Kalmar Nyckel was a Swedish-owned, three-masted armed pinnace that sailed from Goteborg, Sweden in November of 1637 and brought the first permanent European settlers to the Delaware Valley.
Carrying 24 settlers from four countries (Sweden, Finland, Holland, and Germany), she landed on the banks of the Christina River. The site, which became known as "The Rocks", can be visited at Fort Christina Park off Wilmington's East Seventh Street.
The Kalmar Nyckel made four documented round-trip crossings of the Atlantic, more than any other "settlers' ship" of the era. The original ship was lost in the late 1600s.
In 1986 a group of citizens established the Kalmar Nyckel Foundation to design, build and launch a replica of the Kalmar Nyckel at a shipyard adjacent to the original landing site.
The new Kalmar Nyckel was constructed there and was launched on September 28, 1997. She was commissioned on May 9, 1998, and now serves as Delaware's sea-going Ambassador of Good Will. She is a fully functional sail training vessel and has represented Delaware all over the country.
Tickets are $40 for adults and $25 for youth (ages 17 and under).
There is also another opportunity to tap into a Swedish vibe this weekend.
For the next few months, the American Swedish Historical Museum (1900 Pattison Avenue, Philadelphia, 215-389-1776, www.americanswedish.org) is presenting an exhibit "Art for All: The Swedish Experience in Mid-America," which just opened and will run through February 19, 2023.
"Art for All: The Swedish Experience in Mid-America" is an exhibition of paintings and sculptures by Swedish-American artists in the late-19th and early-20th centuries.
This colorful and emotive impressionist art reflects its own time, interprets nature and landscape, and is independent of artificial conventions while keeping Swedish folk traditions alive.
The American Swedish Historical Museum is proud to present Art for All: The Swedish Experience in Mid-America, an exhibition of paintings and sculptures by Swedish American artists in the late-19th and early-20th centuries. This colorful and emotive impressionist art reflects its own time, interprets nature and landscape, and is independent of artificial conventions while keeping Swedish folk traditions alive.
This exhibition features many Swedish artists who studied and absorbed the democratic philosophies of "art for all," espoused by Anders Zorn and the Artist's League. These young artists immigrated to America to forge new career paths. "Art for all" became a catchphrase in Kansas by the 1930s, stemming from efforts of local artists to offer affordable paintings and prints so that every citizen could have original art in their own homes for a richly cultured way of life.
"Art for All: The Swedish Experience in Mid-America" was conceived and developed by the Birger Sandzén Memorial Gallery and the Hillstrom Museum of Art.
The Philadelphia Zoo (3400 West Girard Avenue, Philadelphia, www.philadelphiazoo.org) is featuring a "Giraffe Feeding Encounter" and "Boo at the Zoo" this weekend.
Guests can get up close to the zoo's giraffe trio in this all-new feeding experience. "Giraffe Encounter" is scheduled from 10:00 a.m. to noon and 1-4 p.m. daily.
General admission for the Giraffe Encounter is $6; Individual, Dual, Family, and Family Plus members is $5; and Family Deluxe and above is $4. Each guest gets one piece of browse to feed. Browse is vegetation, such as twigs and young shoots, eaten by animals. Depending on the day, guests can feed our giraffes acacia browse (which is what giraffes eat in the wild) or another variety like mulberry or honeysuckle.
Considered the tallest land animals in the world, male giraffes can reach up to 18 feet tall and weigh close to 3,000 lbs. Listed as "vulnerable" by the International Union for Conservation of Nature (IUCN), with scientists estimating there are fewer than 100,000 surviving in the wild, giraffe are affected by poaching and habitat destruction, with populations decreasing more than 40 per cent over the last three decades.
The Zoo's annual Halloween extravaganza, "Boo at the Zoo," will offer two fun-filled weekends of costumes, festive fall treats, and ghoulish fun.
Visitors can come dressed in their favorite costumes, trick-or-treat around the Zoo, and enjoy seasonal décor, photo opportunities, festive fall offerings, fun children's activities.
Halloween costumes with toy guns and weapons and adult masks are prohibited. You can bring your own candy bag. If not, candy bags are available for sale just after you enter the Zoo.
"Boo at the Zoo" will be held October 22, 23, 29 and 30 from 9:30 a.m.-5 p.m. each day.
"Elmwood Park Zoo" (1661 Harding Boulevard, Norristown, www.elmwoodparkzoo.org) is presenting several of its ultra-popular "Dog Days" over the next week as well as several sessions of its annual "Boo at the Zoo."
The Zoo's "Dog Days" event will be held on October 21, 23, 26 and 28 from noon-4 p.m. each day.
All guests visiting the zoo with a furry friend must complete an online waiver and submit required documents before visiting the zoo. You must upload a copy of your most recent veterinary visit, including proof of vaccine and heartworm test here. All items will be required for you to attend "Dog Days."
Pricing is $10.95 per dog with each additional dog at $9.95. Regular zoo admission is required for all humans.
Elmwood Park Zoo is presenting "Boo at the Zoo on October 22, 23, 29 and 30.
Parents are invited to bring their little ghouls and ghosts to the site's annual Halloween haunt, where the entire zoo is transformed for a kooky, spooky Halloween celebration.
Visitors are encouraged to come dressed in their most creative costumes and march in our costume parade (2:30 p.m. at the Bison stage). Adults are encouraged to dress up, too.
And everyone should bring a trick-or-treat bag, as treat and activity stations will be located throughout the zoo.
"Boo at the Zoo" (Brandywine Zoo, 1001 N. Park Drive, Wilmington, 302-571-7747, www.brandywinezoo.org) will be held on October 21, 22 and 23 from 10 a.m.-3 p.m. each day.
The popular annual non-scary family event features games, animal enrichment programs, live critters and trick-or-treating. Children (and their grown-ups) are encouraged to wear costumes.
Guests are invited to celebrate Halloween Brandywine Zoo-style with this merry, not scary, event. Come see all the zoo's spooky decorations, enjoy socially distanced activities, and meet some of the zoo's favorite animals.
Admission is $9.
The Brandywine Valley has quite a few museums and tourist sites that provide residents and tourists ideal opportunities to spend leisure time — and you can maximize your effort if you take advantage of the 2022 Brandywine Treasure Trail Passport.
The cost is $49 for an individual pass and $99 for a family pass (for up to five family members).
The Brandywine Treasure Trail Passport is good for one-time admission to Wilmington and the Brandywine Valley's top attractions now through October 31.
A family pass, which includes one-day admission to each of 12 sites, can bring a savings of more than $200 for the holders — especially since many of the participating institutions have regular admission fees in double figures.
The list of locations covered by the Brandywine Treasure Trail Passport includes Longwood Gardens, Delaware Museum of Nature and Science, Brandywine River Museum, Delaware Art Museum, Delaware History Museum, Hagley Museum and Library, Delaware Center for Contemporary Arts, Nemours Estate, Read House and Garden, Mt. Cuba Center, Rockwood Museum and Winterthur Museum, Garden & Library.
For more information, call (800) 489-6664 or visit www.visitwilmingtonde.com/bmga/.
Longwood Gardens (Route 1, Kennett Square, 610-388-1000, www.longwoodgardens.org) is a great place to visit any time in the year and always has special attractions to add to the experience.
Longwood's Chrysanthemum Festival begins on October 1 and runs through November 13. Innovative plant-growing techniques and displays take center stage by way of thousands of trained chrysanthemums throughout our Conservatory.
Big, bold colors and thousands of carefully nurtured and trained chrysanthemums abound during this imaginative display serving as the largest and oldest of its kind in North America.
Throughout our Conservatory, specialty chrysanthemum forms from fanciful clouds to sculptural spirals not only showcase our horticultural savvy but help preserve an ancient Asian artform that we are beyond proud to perpetuate.
This season is even more special because of light. More specifically because of "Light: Installations by Bruce Munro," which is artist Bruce Munro's illuminating new installation at Longwood Gardens.
The exhibit had its debut two weeks ago and will be on view Thursday through Sunday evenings until October 30.
"Light" is an extravagant exhibit that includes eight installations comprising more than 18,000 glowing lightbulbs across Longwood's outdoor areas and indoor conservatory.
From the luminous "Field of Light" stretching across the Large and Small Lake landscape … to a flamboyance of 1,000 flamingoes wading near the Chimes Tower … to an immersive sensory environment inspired by the Waterlily Display in the Exhibition Hall, the exhibit showcases eight installations spanning Longwood Gardens' indoor spaces and outdoor vistas.
Daily performances in the Main Fountain Garden will feature more than 1,700 spinning jets that spin dance to various music programs. These are no little jets as some shoot up as high as 175 feet in the air.
The 30-minute show is slated for Thursdays, Fridays and Saturdays at 9:15 p.m.
The Main Fountain Garden Show fountain performance that begins with a touch of narrated history and concludes with dynamic choreography marrying music and the site's newest fountain features.
These displays will be presented daily at 1:15 a.m., 1:15, 3:15 p.m. and 5:15. There will also be performances on Thursdays, Fridays and Saturdays at 6:15, 7:15 and 8:15 p.m.
The "Illuminated Fountain Performance" will be staged Thursdays through Sundays at 9:15 p.m.
Admission to Longwood Gardens is $35 for adults, $32 for seniors (ages 62 and older) and college students, $27 for active military and veterans and $19 for youth (ages 5-18).
Nemours Estate (850 Alapocas Drive, Wilmington, Delaware, www.nemoursestate.org) is open Tuesday to Sunday from 10 a.m.-5 p.m. Reservations are not required and there is no timed entry.
Nemours Estate comprises an exquisite, 77-room Mansion, the largest formal French gardens in North America, a Chauffeur's Garage housing a collection of vintage automobiles, and 200 acres of scenic woodlands, meadows and lawns.
Nemours was the estate of Alfred I. duPont.
Alfred named the estate Nemours, after the French town that his great-great-grandfather represented in the French Estates General. While looking to the past and his ancestors for inspiration, Alfred also ensured that his new home was thoroughly modern by incorporating the latest technology and many of his own inventions.
The Gardens is one of the estate's prime attractions.
The two elk at the top of the Vista are the work of French sculptor Prosper Lecourtier (1855–1924), a specialist in animal figures. Lined with Japanese cryptomeria, pink flowering horse chestnuts and pin oaks, the Long Walk extends from the Mansion to the Reflecting Pool.
The 157 jets at the center of the one-acre pool shoot water 12 feet into the air; when they are turned off, the entire 'Long Walk" is reflected in the pool. The pool, five and a half feet deep in its deepest section, holds 800,000 gallons of water and takes three days to fill. The Art Nouveau-style, classical mythology-based "Four Seasons" around the pool are by French-born American sculptor Henri Crenier (1873–1948).
Admission to Nemours is $20 for adults, $18 for seniors and $10 for children.
The Pennsylvania Renaissance Faire (Mount Hope Estate and Winery grounds, Route 72, Cornwall, 717-665-7021, www.parenfaire.com) is in full swing.
This year's 43rd annual staging of the event, which bills itself as "the most wondrous event in all the Knowne World", is running now through October 30. The festive annual event features authentic Elizabethan food and drink, traditional crafts from the guildsmen of yore and old-time games of skill — and a cast of hundreds of colorfully costumed re-enactors.
Every summer, the Faire, which takes place at Mount Hope Estate and Winery's authentic 35-acre recreation of a 16th-century village in Olde England, features a new story from a different year of England's past. This year's Faire will take you back in time to the year 1558.
More than 70 shows are scheduled throughout each day on the Faire's numerous stages.
Without a doubt, the most popular attraction is the Jousting Arena. Visitors to the Faire flock to Bosworth Field whenever it's time for the Ultimate Joust. Peasants lead cheers for their favorite knights while musicians pound out a heart-thumping beat. The Master of the List announces the combatants and soon an encounter of royal proportions ensues.
The Faire offers a wide variety of activities for visitors, including listening to bagpipe music, checking out handsome Lords in their colorful silks, watching a jester's acrobatics, learning how to juggle, being the recipient of a gypsy woman's flirtations and watching the march of Beefeater Guards.
Guildsmen's Way is the area that features a large variety of merchants and artisans, including jewelers, candle makers, potters, herbalists, leather smiths, clothiers, and pewter makers — all offering for sale and demonstrating their ancient wares.
And there are more than 20 Royal Kitchens located around the faire with menus featuring a wide variety of food and beverage.
Single-day tickets are available at the gate for $31.95. For children (age 5-11) single-day tickets are available at the gate and online for $16.95.
The Pennsylvania Renaissance Faire is also hosting its "Halloween Daze & Spooky Knights II" event on October 22 and 23.
From 11 a.m. until 8 p.m. each day, the huge faire will celebrate Halloween.
Three weekends of mystery and mayhem kick off this weekend as spooky creatures of every variety haunt the Shire. Visitors can join the good Shirefolk of Mount Hope for a grand All Hallows Eve celebration, complete with tricks and treats for children of all ages.
Featured events include "Halloween Treasure Hunt," "Nipperkins Costume Exhibition" (ages 11 and under), and "Adult Costume Competition."
Admission is $30.95 for adults and $15.95 for kids ages 5-11.
Historic Rock Ford (Rockford Road, Lancaster, www.discoverlancaster.com) is presenting a new exhibit "Long Rifles of the American Revolution: How Lancaster Craftsmen Helped Win the War." The exhibit will remain open until October 30.
Historic Rock Ford is collaborating with guest curator John Kolar on the exhibit which will showcase approximately 30 rifles.
The rifles featured in the exhibit are being loaned by museums and private collectors from across the nation and will be used to describe the pivotal role played by the long rifle in winning American independence.
Visitors will be able to examine different rifles while also engaging in the story of the war by highlighting their use in several key battles including the siege of Boston, the battle of New York, Trenton, Saratoga, Kings Mountain and the Miller Block House as well as on the Frontier.
Admission to Rock Ford is $12 for adults, $11 for seniors and youth (ages 6-17).
Wonderspaces at the Fashion District (27 North 11th Street, Philadelphia, philadelphia.wonderspaces.com) is an experiential, interactive arts venue.
Building on the success of annual pop-up shows in San Diego, and its first permanent location in Scottsdale, Arizona, Wonderspaces opened a 24,000 square foot gallery space in Philly a year ago.
Wonderspaces features 14 art installations that all play with the idea of perspective.  The artwork ranges from award-winning virtual reality short film about a dinner party-turned-alien abduction, to a room where visitors digitally paint the walls with the movement of their bodies.
New artworks rotate in every few months, creating an ever-evolving, year-round show.
Tickets are for entry at a specific date and time. Visitors are welcome to stay as long as they please during operating hours. The average time spent experiencing the show is 90 minutes.
A few installations contain flashing lights, images, and patterns that may trigger seizures for people with photosensitive epilepsy. All visitors must sign a waiver prior to being admitted into the space. Adult supervision is required for visitors under 16.
Hope Lodge (553 South Bethlehem Pike, Fort Washington, 215-343-0965, http://www.ushistory.org/hope/) will be presenting a "Guided Mansion Tour" on October 23.
Hope Lodge was built between 1743 and 1748 by Samuel Morris, a prosperous Quaker entrepreneur. Morris acted as a farmer, shipowner, miller, iron master, shop owner, and owner of the mill now known as Mather Mill. Hope Lodge is an excellent example of early Georgian architecture, and it is possible that Edmund Woolley, architect of Independence Hall, offered advice in building. Samuel Morris owned the estate until his death in 1770.
The site opens at 12:30 p.m. with self-guided tours starting at 1 and 2:30 p.m. The closes at 4 p.m.
Tour admission is $8 for adults, $5 for seniors (age 65+) and for youth ages 6-17, and fee for children under 5.
If crisp fall weather puts you in the mood for an energetic outdoor activity, you have two good options.
Treetop Quest Philly (51 Chamounix Drive, Philadelphia, www.treetopquest.com) is an aerial adventure park that will challenge you physically and mentally as you maneuver from tree to tree through obstacles and zip-lines. Once you're equipped, they will teach you how to operate your equipment and you'll be able to swing through each course as many times as you want for 2.5 hours.
Each participant is outfitted with a harness and gloves. Each course has a continuous belay system — a lifeline that is impossible to detach without a staff member. The activity is self-guided, and the staff is ready to assist when needed.
Gloves are required for our activity. During this time, we encourage participants to bring their own gloves to use while up in the trees, gardening gloves are perfect for this activity.
Ticket prices are $55, adults; $48, ages 12-17; $38, ages 7-11.
"TreeTrails Adventures Trevose" (301 West Bristol Pike, Trevose, treetrails.com/trevose-pa) is an adventure park full of fun challenges for outdoor adventurers of all ages.
Participants can experience the rush of TreeTrails Adventures as they swing through the trees of the new adventure park. They will be able to discover the excitement of climbing and zip lining above the forest floor with family, friends, co-workers, or teammates.
The park, which is based at Phoenix Sport Club in Bucks County, offers two ways to experience climbing – TreeTrails Adventure Park and KidTrails Park. Young explorers can enjoy miniaturized courses in the adjacent KidTrails Park.
General Park Admission prices are: Main Park Adult Tickets (Ages 12+), $59; Main Park Youth Tickets (Ages 7–11), $51; KidTrails Tickets (Ages 4–7), $12.
One of the best ways for everyone involved to appreciate the beauty of autumn's annual color explosion is to ride a special excursion on an area tourist railroad.
The West Chester Railroad (Market Street Station, West Chester, 610-430-2233, www.westchesterrr.net) is running its annual "Halloween Special" on October 22, 23, 29 and 30 and noon and 2 p.m. each day.
Kids and parents are encouraged to wear their favorite costumes. Treats will be given to children during our short layover at the historic Glen Mills station.
Riders of all ages will be able to enjoy the fall foliage along the Chester Creek Valley during the 90-minute journey to Glen Mills and back.
The West Chester-based rail line is also running its special "Fall Foliage Express" trains on November 6. Trains depart at noon and 2 p.m.
The round-trip train ride travels to the village of Glen Mills and back and lasts for 90 minutes. During the brief layover in Glen Mills, riders can explore the historic Pennsylvania Railroad station and have a snack in the railroad's picnic grove along the Chester Creek.
Tickets are $20 for adults, $18 for children ages 2-12 and $8 for kids under two.
The Wilmington & Western Railroad (2201 Newport Gap Pike, Wilmington, DE, 302-998-1930, www.wwrr.com) is running its "Autumn Leaf Special" with trains every Saturday and Sunday through November 5.
Trips are either a one-and-one-half hour roundtrips to the Mt. Cuba Picnic Grove or two-and-one-half hour roundtrips to Hockessin.
Tickets for the "Autumn Leaf Special" start at $18.
The W&WRR also is running its "Hayride Express" on October 21 and 28 at 7 and 8:30 p.m. each night. Visitors can experience a one-hour evening ride through the Red Clay Valley on an original railroad flatcar converted especially for hayrides.
Tickets for the "Hayride Express" are $16 for adults, $15 for seniors (60 and older) and $13 for children (ages 2-12).
The Reading Blue Mountain and Northern Railroad (Reading Outer Station, Reading, www.rbmnrr-passenger.com) is running its 2022 Fall Foliage Rail Diesel Car Excursions on October  22, 23, 29 and 30 and November 5 and 6.
Passengers can enjoy a train ride to experience the fantastic fall colors that Pennsylvania has to offer.
They will travel over the rails to Historic Jim Thorpe for the town's annual fall festival after boarding the train at Reading Outer Station or Port Clinton Station.
Passengers will have time to explore historic Downtown Jim Thorpe during the layover.
Tickets for the all-day excursion are $49.
The New Hope Railroad (32 Bridge Street, New Hope, www.newhoperailroad.com) is running its "Grapevine Express," which features "Wine & Cheese Tasting" on October 30 at 4 p.m.
Riders are invited to take part in a romantic "Wine and Cheese Excursion" and enjoy fine gourmet cheese, artisan crackers, meats, fruit, and our featured local wines. Additional Alcoholic and Non-Alcoholic beverages are also available onboard.
Wine and cheese will be served to passengers as they travel along the same railroad line passengers did when it was built in 1891 connecting New Hope with Philadelphia. The journey travels through the beautiful hills and valleys of Bucks County, along once vital waterways and streams and across numerous trestle bridges.
The excursions will take place aboard one of the railroads lavishly appointed early 1900's first-class parlor cars.
Tickets are $102.58 (ages 21 and older only).
The Strasburg Railroad (Route 741, Strasburg, www.strasburgrailroad.com) is running its "Wine & Cheese Train" on October 21 and 22 at 6 p.m. and October 23 at 4:30 p.m.
Passengers can enjoy the luxurious, climate-controlled first-class accommodations and a tasting of select wine, cheese, and crackers as they travel in style down the tracks from Strasburg to Paradise and back. The train departs at 7 p.m. and the total trip time is 45 minutes.
"Wine & Cheese Train" boarding is 30 minutes before the scheduled departure. Riders must be 21 or older and have their photo ID ready when they board.
Featured wines are carefully selected from Waltz Vineyards, and cheeses are paired accordingly. Beer and select non-alcoholic beverages are also available for purchase upon request. Riders can purchase a souvenir wine glass on board the train if desired. Glasses are $7 each.
In accordance with Pennsylvania law, alcohol is only served during the train ride. The rail line is not permitted to serve alcoholic beverages while the train is berthed in the station.
Tickets are $65.
The Colebrookdale Railroad (South Washington Street, Boyertown, www.colebrookdalerailroad.com)  is running its "Dark Arts Express Train" from October 21-23 and 27-30.
This evening train explores the stories of local hauntings, historic incidents, and amusing and astounding happenings along the Colebrookdale Railroad.
Passengers can learn the haunted secrets of The Secret Valley on a very special evening run of a one-hour round trip departing and arriving in Boyertown.
The Dark Arts Express transports riders into the Forbidden Forest where soul eaters, monstrous spiders, or devious witches may linger in the darkness.
Participants can bring witches' hats, brooms, and wands to this enchanted train where they might discover Owl Mail, Flying Keys, Spider Webs, Familiars, Potions, and Flying Golden Snitches.
Wizarding and Witching Costumes are strongly encouraged.
Coach tickets are $25 for adults and seniors, $20 for children (ages 2-12) and $10 for toddlers (under 2).
The Northern Central Railway (2 West Main Street, New Freedom, www.northerncentralrailway.com) is running "Fall Foliage Trains" on October 22, 23, 28 and 29.
Riders can enjoy the beauty of fall in Southern York County as the train follows the original Northern Central Railroad, a mainline in operation since 1838, through the scenic Heritage Rail Trail County Park.
Motive power will be the William H Simpson No. 17 replica steam locomotive or the 6076 PRR GP9 historic diesel locomotive. The conductor and brakeman will tell riders about the history and growth of the towns and villages they pass along the way.
Ticket prices start at $34.
The weekly calendars are beginning to fill up with Halloween events — "spooky" and "not so spooky."
"Lincoln Mill Haunted House" (4100 Ridge Avenue, Manayunk, www.lincolnmillhaunt.com) is Philadelphia's newest haunted attraction. The attraction takes guests on a journey through an interactive living story featuring more than 40 live scare-actors, production quality sets, props, animatronics, and breath-taking special effects.
The attraction is intended to be very scary during evening hours. The owners want it to be the scariest haunted house in the greater Philadelphia region. Mission accomplished — it is scary.
While most haunted house attractions have a lot of room for props and actors, Lincoln Mill has a limited area. As a result, the 20-minute walk through the attraction features many tight spaces, sharp turns, sections that are pitch black, scary props and a slew of live-scare actors doing what they do best.
The attraction's backstory emerged from a tragic event that occurred in 2021. On September 2, 2021, Hurricane Ida struck Philadelphia and flooded the Mill to historic water levels.
The flood significantly damaged the mill's interior and revealed a hidden chamber located below the basement level. Countless bodies were found, and a dark truth was discovered about the mill's past.
Local authorities determined that during the 1930's, Viktor Kane, the mill owner, tormented and experimented on his workers. Countless workers lost their lives, and their spirits continue to haunt the mill. Construction has since been halted and the mill will open up for guests to experience its dark past for themselves.
Lincoln Mill Haunted House has issued a challenge — explore the Chamber, if you dare.
The main haunted house event will run at night Thursday, Friday, and Saturday now through November 5. Tickets are sold in hour time slots from 6:45-11:45 p.m. For those that aren't into very scary attractions, there will be a more family-oriented event every Saturday from noon-4 p.m. with no scare actors.
Saturday daytime tickets are $24 each from noon-4 p.m. and general admission for other times is $29. VIP tickets start at $55. One dollar from each ticket will be donated to Children's Hospital of Philadelphia.
For years, Eastern State Penitentiary (2124 Fairmount Avenue, Philadelphia, www.easternstate.org ) presented one of the premier Halloween attractions in Philadelphia — "Terror Behind the Walls."
Now, it has morphed into an event called "Halloween Nights at Eastern State Penitentiary."
The truly scary attraction, which is running through November 12, takes place at a penitentiary site that was once was an active prison and is now a National Historic Landmark. It is a scream-inducing event featuring laser and special-effect lighting, digital sound, sinister scents, animatronic creatures and 3-D illusions.
There is "Delirium," a 3D Haunted House where visitors take a mind-altering trip into another dimension –a parallel, neon universe where nothing is quite as it seems. Fascinating creatures emerge from seemingly nowhere as the world you thought you knew shrinks away.
"The Crypt" is another Haunted House. The creatures of The Crypt request your presence. Wade through the mist and into the lair of an ancient clan of vampires. They've set the table, but if you're not careful, you might end up on their next menu.
"Big Top Terror" is a Haunted House which is new for 2022. Visitors step out of the center ring and head backstage through the carnival grounds where menacing performers will do anything it takes to carve out their moment in the spotlight.
"Nightmares" is another Haunted House which is new for 2022. As sleep paralysis sets in, there's no escaping the terrors that lurk in the shadows. Mr. Sandman conjures up a menagerie of frightening personalities all dead set on trapping you in your worst nightmares… forever.
Another Haunted House is the "Machine Shop." Hidden away from the world is a long-forgotten machine shop. Evil pervades this space – an evil with one mind but with many bodies. Will visitors survive or will they become just another cog in the machine?
Other attractions are "The Speakeasy at Al Capone's Cell," "The Bloodline Lounge," "The Big Graph & Prisons Today," "The Voices of Eastern State" Highlights Audio Tour, "Kaleidoscope Hall," and "S'mores and Lore."
Admission prices, which vary with the date, start at $34.
Chaddsford Winery (Route 1, Chadds Ford, 610-388-6221, www.chaddsford.com) is presenting its "Adult Trick or Treat" event every Saturday and Sunday through October 30. Tour Times Available at noon, 1, 2, 3 and 4 p.m.
Visitors will be able to "Trick or Treat" for wine and seasonal snacks at Chaddsford's wildly popular, adults-only Halloween program as they visit a variety of Halloween-themed pairing stations located throughout the Winery grounds.
The "Pairing Menu" features Corpse Bride: '21 Sparkling White with Wedding White Cake Pop; Dragons Trove: '21 Dry Rosé: Redux with Aleppo Chili Truffle from Éclat Chocolate; Ghost Boos: '19 The Red Standard with Bacon Cheddar and Caramel Popcorn from Kernel Clark; Witches Den: Warm Spiced Apple with Spiced Cake Cookie from OsoSweet Bakery; and Vampire Lair: Immortal Drink Slushie with vampire fangs.
Advanced tickets include the food and beverage pairings, as well as a Halloween-themed keepsake wine glass.
The annual "Haunted Hayride, Bates Motel and Haunted Corn Maze at Arasapha Farm" (1835 N. Middletown Rd., Gradyville, 610-459-0647, www.thebatesmotel.com) will be scaring visitors through October 31.
The haunted hayride through the woods features monsters, special effects and actors. The Bates Motel has haunted rooms with special effects and computerized lighting.
Another attraction is the "Revenge of the Scarecrow Haunted Trail." A haunted trail is cut through a cornfield inhabited by monsters.
A new attraction this year is "Double Edge Axe Throwing."
Admission prices are $40 on weeknights, $45 on Friday nights and $50 on Saturday nights.
"Candlelight Ghost Tours" (Fort Mifflin, Fort Mifflin and Hog Island roads, Philadelphia, 215-685-4167, http://fortmifflin.us) are scheduled for October 21, 28, 29 and 30.
Visitors can tour historic (and haunted) Fort Mifflin by candlelight from 7-10 p.m. each night and hear true stories of ghostly encounters. This event is billed as an "authentic experience."
Tickets are $20 for adults and $15 for children (12 and under).
Each September, "Pumpkinland" returns to Linvilla Orchards (137 West Knowlton Road, Media, 610-876-7116, www.linvilla.com). "Pumpkinland," which runs through November 6, features fairy tale characters from nursery rhymes along with a huge scarecrow and a really tall storybook.
Other activities include train rides, a straw bale maze, hayrides, pick-your-own apples and pony rides.
There will also be "Harvest Hayrides" and "Autumn Moon Hayrides" starting later in September along with "Straw Bale Maze," "Train Rides," "Corn Maze" and "Pony Rides."
"Pumpkinland" is open from mid-September through early November and takes center stage at Linvilla Orchards. Larger than life figures and scarecrows illustrate the legends and lore of the harvest season, featuring local history and some of the many stories of pumpkins and apples.
Visitors will see Linvilla's piles of pumpkins in all colors, shapes and sizes – more than 100 tons on display.
It's time to celebrate autumn and one of the best ways to do this is by checking out the corn mazes at Ramsey's Farm (Ramsey Road, Wilmington, Delaware, 302-477-1499,www.ramseysfarm.com). The farm's event season opened on September 25.
Corn mazes, along with hayrides, a pumpkin patch and scarecrows, will be featured at Ramsey's Farm, which is located in northern Delaware on Route 92 just south of the Pennsylvania-Delaware state line. The new season runs on weekends now through October.
Ramsey's "Pumpkin Patch" has been in operation since 1995 and the farm's varied mazes have been delighting and baffling visitors who return each year for the popular annual event. The owners of Ramsey's Farm raise pumpkins, gourds, ornamental corn, popcorn, feed corn and hay.
The farm's pumpkin field stretches over 12 acres and yields approximately 20,000 pumpkins each season. Hayrides around the farm will be offered from 11 a.m.-5 p.m. each day. Visitors will be able to shop for pumpkins and other items at the farm store. There will also be hot food and beverages available for purchase.
Tickets are $8 for the corn maze, $5 for the sorghum maze, $3 for the hay maze, $3 for pumpkin painting and $3 for a hayride.
Another fun maze can be found at Cherry Crest Adventure Farm in Ronks (150 Cherry Hill Road, Ronks, 717-687-6843, www.cherrycrestfarm.com).
The farm's popular annual "Flashlight Maze" is now underway and will continue every Friday and Saturday night through November 4. Cherry Crest Adventure Farm has reserved several weekends during the autumn months for Flashlight Maze.
This special activity allows visitors to experience the Amazing Maize Maze in total darkness. All you need are flashlights and a few friends.
The Flashlight Maze is a nice, non-scary, Halloween alternative that has appeal for people of all ages. The Flashlight Maze, which has a $12 admission fee, is open from 6:30-10 p.m. with the last entrance into the Maze at 9 p.m.
The main attraction is Cherry Crest's "Amazing Maize Maze," which is billed as "the world's most dynamic and interactive corn maze." It is a five-acre corn maze with over two-and-one-half miles of paths, scenic bridges, and clues.
Participants can walk at their own pace as they encounter the "Kernels of Knowledge" along with a variety of clues, tunnel slides, and watering stations. They can also check out a bird's eye view from the two bridges and watch everyone's flags waving high above the corn.
The average time to complete the "Amazing Maize Maze" course is one hour. Ticket prices start at $19.
On Saturdays and Sundays now through October 31, Morris Arboretum of the University of Pennsylvania (100 E. Northwestern Avenue, Philadelphia, www.morrisarboretum.org) is hosting its annual Scarecrow Walk.
Visitors will be able to make their own scarecrows, paint a pumpkin and sample different varieties of apples. Weaver's Way Coop will be on hand with the season's best local apple varieties.
Morris Arboretum's Scarecrow Walk is back for its 15th year, and in recognition of those who show courage and care when faced with fright, this year's theme is "Spooky Scarecrow."
Visitors will be able to wander through the Arboretum and see scarecrows in honor of a beloved superhero characters, essential workers, or best friend heroes.
Throughout the month of October, more than 30 scarecrows will be on display throughout the Arboretum. Visitors will vote for their favorite scarecrow online to determine the winners. The top three scarecrows win a cash prize with a top prize of $250.
Admission to Morris Arboretum is $20 for adults, $18 for seniors and $10 for youth (ages 3-17).
Halloween House Pennsylvania (2300 East Lincoln Highway, Langhorne, halloweenhousepennsylvania.com) is a completely immersive, one-of-a-kind Halloween experience where guests are transported to an fun Halloween world.
Each of the house's impeccably detailed, fully realized rooms is a different Halloween theme designed to make every Halloween lover's experience unforgettable.
This is a haunted house with a difference – one that redefines Halloween attractions. The site's goal is to provide an amazing Halloween experience that won't scare visitors to death or make them uncomfortable — no fear, no actors, no jump scares and no gore.
If you love the decor of a haunted house, but don't want the stress of being touched and scared, Halloween House Pennsylvania is for you.
The site's uniquely themed, fully immersive rooms include the one of a kind "Trick or Treat Room," the "Glow in the Dark Room," "Stranger Things Room" and an indoor Pumpkin Patch attraction.
Admission is $29.99 for adults and $19.99 for children (ages 3-10).
On October 21, 22, 28 and 29, the Colonial Pennsylvania Plantation (Ridley Creek State Park, Media, 610-566-1725, www.colonialplantation.org) is presenting "Lantern Ghost Tours."
The Colonial Plantation, one of the most haunted properties in Delaware County, invites you to an evening of strange sounds, squeaky doors, candlelight and ghostly stories.
Participants can relive 300 years of the area's most mysterious, scary and true tales of terror. They'll start by following the torch lit path and discover the strange and inexplicable ways that colonists treated their dead.
The stories are researched by Plantation staff, are local on the Delaware County area, and are absolutely spine-chilling!
Tours leave every half hour from the Visitor Center and feature local horrifying tales–some from the farm itself. Tours run approximately 1.5 hours. Please note the tour involves covering about 1 mile on uneven terrain.
Light will be offered by campfires, torches, candles, and lanterns. The event is held rain or shine and tickets are non-refundable. Participants are encouraged to dress comfortably for the weather and wear closed toed shoes.
Due to the graphic nature of some stories, we will not allow anyone under the age of ten to participate, and we recommend ages 12 and up.
Space is limited, and tickets must be purchased in advance. Tickets for the ghost tours are $20.
Pennhurst Asylum (100 Commonwealth Drive, Spring City, 484-866-8964, www.pennhurstasylum.com), which is open through November 5, is on the site of a former mental asylum which has been shuttered for over a quarter of a century.
It has been transformed into a haunted attraction with huge sets, detailed rooms and live actors. Visitors can also explore the labyrinth of underground tunnels.
Tickets are $50 for a combo pass valid for all three Haunted Attractions at Pennhurst: Pennhurst Asylum, The Morgue & The Tunnels.
October 21 and 22 are the dates for "Ghosts in the Graveyard" (Old Swedes Historical Site, 606 Church Street, Wilmington, Delaware, 302-652-5629, www.oldswedes.org).
There will be two hourly tours each night at 5:30 and 6:30 p.m.
On these guided tours through the historic Old Swedes Cemetery, guests will hear tales of ghostly goings-on, sensational lives and grim endings.
Visitors might meet some of the ghosts who reside in the site's burial grounds and maybe even solve the mystery of the late-night bell ringing at Old Swedes Church.
Tickets are $10 and include complimentary hot apple cider and gingersnaps.
On October 21, 22, 28 and 29, visitors will be able to take a "Spooky Twilight Tour" at the Betsy Ross House (239 Arch Street, Philadelphia, http://historicphiladelphia.org/)
The tours will transport participants back to Philadelphia in the 1700s to learn about the city's gruesome history of infection and inoculation – and hear true tales of bloodletting, smallpox, yellow fever and other gross experiences. They will be able to learn what it was like to live in the ghastly 18th century and discover why Philadelphia was an infectious place to be.
After that, participants can head into the House for a spooky, shadowy after-hours tour. Hours are from 6-9 p.m. and the tour is not recommended for small children.
Timed tickets, which must be purchased in advance, are $12.
The Woodlands (4000 Woodland Avenue, Philadelphia, 215-386-2181, http://woodlandsphila.org) is a 54-acre undulating landscape that is a one-of-a-kind 18th-century English pleasure garden and a 19th-century rural cemetery.
On October 23 from noon-3 p.m., the site is hosting its "Halloween Family Fun Day."
This year's HFFD will feature a digital Halloween themed self-guided tour, All Hallow's Read, and live entertainment.
This year's HFFD will feature a pop up Mini Mütter Museum, and performances by Karen Smith's "Spiritual Atmosferic Cleansing" and Tangle Movement Arts. Philadelphia Orchard Project's Learning Orchard will be open for visitors throughout the event!
This is a pedestrian only event. No cars will be able to enter The Woodlands on October 23. No food or beverages will be available for sale.
Admission is free. In case of rain, this event will be cancelled.
"Halloween Haunt at Dorney Park" (3830 Dorney Park Road, Allentown, 610-395-3724, www.dorneypark.com) is running now through October 29.
The event features scary creatures roaming the park and scarecrows lining line the walkways while frightening activities take place at the following attractions — "FrightFeast," "Port of Call," "Necropolis," "Blood on the Bayou," "Black Out" and "CarnEvil" along with a variety of mazes and "Creepy Scare Zones." Admission prices start at $34.99.
The "30th Annual Fright By Night" (Six Flags Great Adventure, Route 537, Jackson, NJ, 732-928-2000, www.sixflags.com), which is running now through October 31, features family-oriented activities during the day and much scarier attractions after dark for teens and adults.
The attractions include "Big Top Terror," "Blood Shed," "Aftermath," "Hell Fest," "The Manor," "Fears," and "Reflections of the Dead."
Tickets start at $49.99.
Grim Philly's "Dark Philly History Tour" (www.grimphilly.com) will be held every evening throughout the summer.
Participants can walk with tour guides from the grounds of America's first White House, Congress, and Liberty Bell to homes and sites of Hamilton, Washington, Franklin, Adams, Jefferson, Madison, Monroe, and more than 10 other Founding-Fathers. The surprising dirt of espionage, murder, sexual license and blackmail highlight the secrets of 1776 with a ghost story or two along the way. This tour is highly researched. And your guide is a historian.
Tickets are $35.
Ghost Tour of Philadelphia (215-413-1997, www.ghosttour.com), Ghost Tour of Lancaster (717-687-6687, www.ghosttour.com) and Ghost Tour of Strasburg (717-687-6687, www.ghosttour.com) operate throughout the winter and offer an eerily entertaining evening of true ghost stories and real haunted houses.
The Ghost Tour of Philadelphia, which is based on the book, "Ghost Stories of Philadelphia, PA.," is a candlelight walking tour along the back streets and secret gardens of Independence Park, Society Hill, and Old City, where ghostly spirits, haunted houses, and eerie graveyards abound.
Participants can discover the ghost lore of America's most historic and most haunted city with stories from the founding of William Penn's colony to present-day hauntings.
The activity is open year-round – weekends, December-February; every night, March-November. Tickets are $24.
The Ghost Tour of Lancaster and the Ghost Tour of Strasburg are based on the book, "Ghost Stories of Lancaster, PA."
Participants in the Ghost Tour of Lancaster explore the long-forgotten mysteries of one of America's oldest cities, with haunting tales of otherworldly vigils, fatal curses, and star-crossed lovers. The tour provides the opportunity to experience 300 years of haunted history from the Red Rose City's thorny past. Tickets are $20.
The Ghost Tour of Strasburg is a candlelight walking tour of the quaint and historic town of Strasburg in the heart of Pennsylvania Dutch Country. Visitors will experience an entertaining evening with a costumed tour guide spinning tales of haunted mansions, eerie graveyards, and spirits that roam the night … in a town lost in time. Tickets are $20.
The "37th Annual Jason's Woods" (99 Stehman Road, Lancaster, 717-872-5768, www.jasonswoods.com), which is running through November 6, is a horror show complex that features a combination of live actors, impressive animation and scary special effects.
Popular attractions include "Horrifying Hayride," "Chamber of Horrors," "Zombie Apocalypse," "Lost in Jason's Woods," and "Carnival of Fear."
New attractions this year are "Twisted Integrated Motion Thrill Ride," "Grinder," "Earthquake" and "Wrecking Machine."
Admission prices are for combo tickets are $25 for three attractions and $40 for five.
"Valley of Fear" (300 W. Bristol Road, Feasterville, 215-942-9787, www.valleyoffear.com), which is open through November 6, features three "heart pounding attractions" — "The Orginal Haunted Hayride," "Miles Manor Haunted House," and "Escape from the Shipwreck Cove."
There will also be live music every Thursday, Friday, Saturday and Sunday
The attraction is billed as "America's Most Horrifying Woods." Admission prices start at $27.
For "Count's Halloween Spooktacular at Sesame Place" (100 Sesame Place, Langhorne, 215-752-7070, www.sesameplace.com), which runs now through November 6, the popular amusement park has been converted into a Halloween-themed safe venue for kids with trick or treating, pumpkin decorating, hayrides and a hay maze.
Guests will enjoy trick-or-treating around the park, Halloween-themed shows, participating in our interactive Scarecrow Scavenger Hunt, and unique photo opportunities with everyone's favorite furry friends dressed up in costume on their Halloween-themed floats!
Featured attractions, which will continue for the next six weeks, are "Neighborhood Street Party Halloween Parade," "Halloween Light Show," and "The Not-Too-Spooky Howl-O-ween Radio Show."
Admission to the park starts at $42.99.
It's time once again for the Annual Scarecrow Festival at Peddler's Village (Routes 202 and 263, Lahaska, 215-794-4000, www.peddlersvillage.com). The festival, which is celebrating its 43rd anniversary this year, will run now through October 31.
It is the perfect time to visit and take in the bright, brilliant hues of fall and admire the more than 100 spectacular scarecrows on display. These larger-than-life, colorful, creative scarecrows will line the red brick paths throughout the village's 42 picturesque acres.
Visitors can vote for their favorites in seven categories: Traditional 1960s Style, Quite the Character, Once Upon a Time, Fright Night, Funny Bones and Kids Only.
"Frightland" (309 Port Penn Road, Middletown, Delaware, 302-838-0256, www.frightland.com) features eight special themed areas — "Ravenwood Cemetery," "Haunted Hayride," "Idalia Manor," "Fear," "Zombie Town," "The Attic," "Zombie Prison" and "Haunted Barn."
Frightland Haunted Attractions has been named a Top 10 Scariest Haunted Attraction in the country by Travel Channel, Forbes and Huffington Post.
The venue includes eight haunted attractions including a two-mile Haunted Hayride, four indoor haunted houses and more. The nationally acclaimed Halloween attraction also features live entertainment, carnival amusements and a daytime fall festival.
The venue will remain open through November 5. Ticket prices start at $40.
Canal-O-Ween will get started this weekend at Yardley's Rivermawr neighborhood (North Edgewater Avenue, the Canal Path from Afton to Fuld, Yardley, www.experienceyardley.com).
Visitors are invited to enjoy the warm and welcoming spirit of Halloween at the week-long celebration, "Canal-O-Ween."
The event kicks off with the annual "Carve-O-Thon," a family-friendly event where folks gather to carve more than 300 Jack-O-Lanterns — all in about three hours.
In the evenings, guests will be able to enjoy the "Jack-O-Lantern Stroll" along the historic Delaware Canal guided by the warm light of hundreds of uniquely carved Jack-O-Lanterns flickering along the way for more than a quarter mile.
The free event, which runs from October 30-November 6 is billed as "an old-fashioned, low-tech, magical way to celebrate Halloween."
The "27th Annual Field of Screams" (109 College Avenue, Mountville, 717-285-7748, www.fieldofscreams.com), which is open now through November 13, features four world-class Haunted Experiences and an impressive Midway Area.
Top attractions include "Horrifying Haunted Hayride," "Den Of Darkness," "Nocturnal Wasteland" and "Frightmare Asylum."
Ticket prices start at $16.
Shocktoberfest (94 Park Avenue, Sinking Spring, 610-375-7273, shocktoberfest.com) features an array of natural and genetically engineered Zombies in a safe and controlled habitat.
"Schockfest Zombie World" is celebrating its 32nd Year with five "Killer Experiences" — "Zombie Safari Hayride Tour," "Prison of the Dead," "The Unknown 3.0," "Ground Assault" and "Midway Massacre."
The attraction will close on November 6. Ticket prices start at $20.
Every weekend in October, The Franklin Institute (222 North 29th Street, Philadelphia, www.fi.edu) is presenting "Franklin Fright" featuring trick-or-treating through the exhibits, creepy guests from The Insectarium, spooky science experiments, liquid scare shows and other frightfully fun festivities.
Spooky live science shows, Halloween-inspired décor, and the return of the ever-popular museum-wide indoor trick-or-treating adventure takes place every weekend in October during "Franklin Fright."
Young witches and warlocks, ghosts, and goblins are invited to trick-or-treat by knocking on friendly decorated doors in exhibits throughout the museum.
The Halloween-Inspired "That's Gross! Live Science Show" ill performed alongside special guest Gourd'n the Giant Pumpkin Robot.
New this year, guests can visit The Lab for a collection of interactive tech-focused activities. The Lab features "eerie-sistable" Halloween T.R.E.A.T.S. (Tricks, Robots, Experiments, Activities, Technology, Spooky fun) for guests, including LED mazes, spiderbot building, a Cyber Organics Lab, and a walkthrough Fun Maze filled with silly pumpkin jokes, sensory activities, surprising scenes, and photo ops.
Admission is $23 for adults and $19 for children. Wearing costumes is encouraged.
Dutch Wonderland Family Amusement Park (2249 Route 30 East, Lancaster, 866-386-2389, www.dutchwonderland.com) is hosting its "Happy Hauntings at Dutch Wonderland" on October 22, 23, 29 and 30.
The attraction will feature "Spook-tastic Rides," "A Kingdom of Happy Haunts," and "Trick-Or-Treat Trail."
This is a fun, fall family event featuring themed rides, special entertainment, tasty treats, and the Trick-or-Treat Trail — a safe, interactive trick-or-treating experience that included in your admission
It features more than 30 themed rides and family-friendly attractions, a trip through the Trick-or-Treat Trail on Exploration Island, and trick-or-treat with 20 lifelike dinosaurs.
The event runs from 2-9 p.m. on Saturday and 2-8 p.m. on Sunday.
Tickets are $44.99.
The "Six Flags Fright Fest" (Six Flags Great Adventure, Route 537, Jackson, NJ, 732-928-2000, www.sixflags.com), which is running now through October 31, features family-oriented activities during the day and much scarier attractions after dark for teens and adults.
The attractions include "Scarecrow Street," "Clown Town," "Lady of the Lake Cemetery," "Venom Zone," Big Top Terror: Forgotten Carnival 3-D," "Wicked Woods," "Aftermath," "Blood Shed," "The Manor," "District 6"," and "Reflections of the Dead."
Tickets start at $39.99.