By Gail Supplee Tatum, Columnist, The Times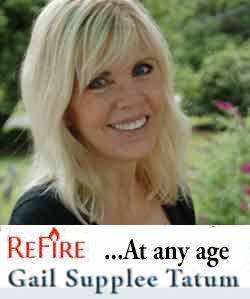 Living in this world can be challenging and hard to understand but it can also be inspiring.
How is that possible, you may ask?
Well, if we can't change the way something looks, maybe we can change the way we see it.
How we do that is by clearing our minds of judgment and just look at a person or situation and make the effort to fully understand what we're seeing before unfairly reacting or finding fault with.
We're entering a new season, which can open up a new reason to give thanks. Giving thanks is the best way to clear our minds. I offer this short phrase as one example of giving thanks, for us to remember and internalize. A grateful heart cannot be a negative heart. The two just don't go together. We can't hide what's in our heart.
Do you want to stay inspired? This quote by George Bernard Shaw brilliantly states how to do that. This is the true joy in life, being used for a purpose recognized by yourself as a mighty one. Being a force of nature, instead of a feverish, selfish little clod of ailments and grievances, complaining that the world will not devote itself to making your happy. I am of the opinion that my life belongs to the whole community and as long as I live, it is my privilege to do for it what I can. I want to be thoroughly used up when I die, for the harder I work, the more I live. I rejoice in life for its own sake. Life is no brief candle to me. It is a sort of splendid torch, which I have got hold of for the moment, and I want to make it burn as brightly as possible before handing it on to future generations.  Mic Drop!
I don't know about you, but I will reread this quote until I internalize it as it will be my mission in life.
In today's rush, we all think too much, seek too much, want too much, and forget about the joy of just being. Eckhart Tolle. I will add that the joy of living is not about the destination but instead it is about the journey.
My sincere hope is that the thoughts and quotes that I've shared here will be a guide and regular reminder of how we are to interact with each other and what our honest intent is to be in order to improve and get better.
Here's the last "mic drop" of this article:
Remember, human beings are never going to be perfect. The best we can do is to keep asking for help and accepting it when we can and if we keep on doing that, we'll always be moving forward, better.