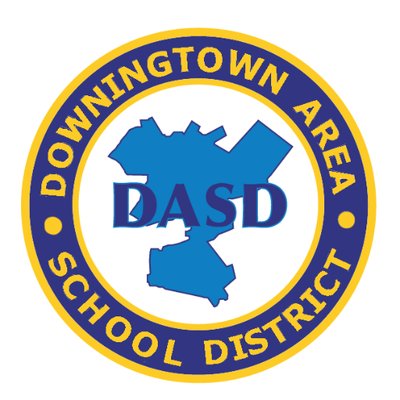 The Downingtown Area School District (DASD) announced that it will conduct a community-informed strategic planning process during the 2023-24 school year. A comprehensive effort aimed at shaping the future of education in the district, the planning process will provide various stakeholders with opportunities to actively participate, ensuring that our schools continue to excel and meet the needs of our students and families.
A strategic plan serves as a roadmap that guides the district's future direction and outlines the goals, objectives, and strategies that will shape the educational experience for all students over the next six years. It will help to guide and unify the efforts of all stakeholders and provide a framework for decision-making and resource allocation.
DASD's approach will be student-centered, emphasizing the importance of educational excellence and equitable opportunities for all students. The district seeks to align a unity of purpose among students, parents, teachers, administrators and community members. To reach that goal, DASD is committed to engaging a diverse group of voices and perspectives to ensure that the strategic plan reflects the community's values and aspirations.
DASD invites the community to actively participate in shaping the future of the district by joining a strategic planning team. These teams will play a crucial role in developing the strategic plan and ensuring it aligns with the aspirations of the community. The application deadline for those interested in joining a team is September 28, 2023.
For those who may not be selected for, or interested in joining, a strategic planning team, DASD will host two community forum meetings to provide an opportunity for everyone to share their valuable insights and ideas.
For more information and updates on the DASD strategic planning process, visit www.dasd.org/strategic-plan.