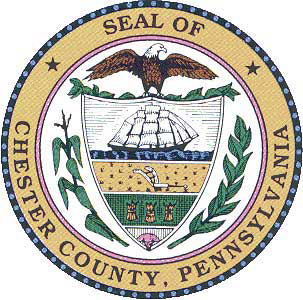 The Chester County Department of Drug and Alcohol Services is seeking input from everyone who lives or works in Chester County – especially those affected by opioids personally or professionally – to prioritize how Chester County's opioid settlement funds will be used to address the opioid and overdose crisis facing the county.
The $19.7 million in opioid settlement funds earmarked for Chester County are part of the $1 billion-plus allocated to the Commonwealth of Pennsylvania over 18 years from a 2021 lawsuit settlement. The lawsuit held several opioid manufacturers, distributors, and pharmacy chains accountable for alleged wrongdoing related to the marketing, sale, and distribution of opioids. The County's Department of Drug & Alcohol Services will administer the funds for Chester County.
Jamie Johnson, Director of the Chester County Department of Drug & Alcohol Services said, "The opioid epidemic is Pennsylvania's number one public health and safety challenge, with an average of 14 Pennsylvanians dying each day from overdose. The portion of money that Chester County is receiving from the opioid settlement will save lives by enhancing and expanding prevention, intervention, treatment, and recovery services related to opioid use, misuse, and overdose.
The Chester County Department of Drug & Alcohol Services has partnered with Capacity for Change, LLC to conduct the brief, confidential, and anonymous survey, which is open through November 30. Take the survey at www.chesco.org/opioidsurvey.
"When the Chester County Commissioners received confirmation of our opioid settlement amount last year, our department prepared a long-term plan to implement the funds," added Johnson.  "For the sake of all in our county who have lost their lives, or are still battling the disease of addiction, we vow to use these funds to help expand services and supports, addressing the current crisis while implementing important mitigation and prevention strategies for the future."
In 2021, 5,168 Pennsylvanians died from overdoses, and in 2022, 103 people in Chester County died of accidental overdose. Opioids come in many different forms with different names including fentanyl, OxyContin, Percocet, Vicodin, codeine, hydrocodone, morphine, and heroin.
"Public feedback will help us to prioritize the different parts of our long-term plan, and we urge everyone to take a f