Variety of support groups offering help with myriad issues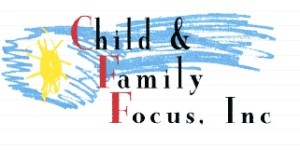 Operating on the assumption that the angst of facing challenges can be lessened with assistance from those with similar experiences, a variety of support groups are available for area residents.
On the last Tuesday of the month, interested residents can join the Family Outreach Department of Child and Family Focus, Inc., for a support group designed for parents whose children are currently in an out-of-home placement or being considered for that option.
The group will provide an opportunity to get questions answered and meet other parents who have had similar experiences.  Light refreshments will be provided, and registration is suggested. RSVP to Heather Pierson at 610-925-4683, ext. 21, or hpierson@childandfamilyfocus.org.
A support group for GrandFamilies – defined as households headed by grandparents or other relatives who are sharing their home with nieces, nephews, grandchildren, or other related children – is meeting every other   Wednesday from 7 to 8:30 p.m. at the Government Services Building. The next meeting is April 3.
The group, which will involve discussion and special presentations, meets the same evenings as the Post Adoption Support Groups, and children's activities will be provided. The children – ages 2 through 18 – from the GrandFamilies will be included with the adopted children in the activity groups because they share similar issues.
Registration is requested; include information about any child allergies since snacks will be served. For more information, contact Kathy Boyd at 610-344-5890 or kboyd@chesco.org.
A support group for those with a loved one in the judicial meets the first Thursday of each month at 7 p.m. at New Life In Christ Fellowship, 1 South 5th Ave., Coatesville, 19320.
This support group, which will provide information on resources and coping skills, is a collaborative effort of the Coatesville Youth Initiative, New Life In Christ Fellowship, and Child & Family Focus, Inc. For more information, contact Debbie Willett at 484-238-4594 or dwillett@childandfamilyfocus.org.
A free employment assistance support and networking group for the unemployed and underemployed will be held from 7 p.m. to 8:30 p.m., Monday, April 1, in Room 104/106 at Calvary Fellowship Church of Downingtown, 95 West Devon Drive at Route 113 in Lionville.
The presentation – "Improving Your Interview Techniques" – is a component of the "12 Steps Toward Employment" workshop curriculum that is being presented as part of the weekly, year-around employment assistance activity.
Additional individual support also is offered to the group for resume writing, interview skills, job search assistance and more. Further information, along with suggested registration to help ensure availability of materials, is available from Casey Jones at bps461@msn.com or (610) 707-1494.