State police said Coatesville owner sold counterfeit inspection stickers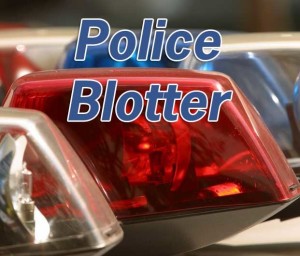 A Coatesville man who operates  a Modena automotive business called Joe's Detailing has been charged with issuing fake inspection and emissions stickers, said state police from the Lancaster barracks.
Police said an investigation of Joseph C. Gathercole, 48, began when a person who had purchased a vehicle with a fraudulent inspection sticker began to experience mechanical problems. An auto mechanic in New Holland suspected a fraudulent inspection had occurred and contacted the Pennsylvania State Police Vehicle Fraud Inspections Unit, police said. Investigators determined that a valid state inspection of the vehicle had not taken place, police said.
During further investigation of Joe's Detailing,  similar incidents were uncovered, police said. After the execution of a search warrants, hundreds of inspection-sticker inserts – the portion that includes the month of inspection – were seized, police said. Gathercole faces charges that include forgery, trademark counterfeiting, tampering with records and related offenses relating to the alleged fraudulent operation that spanned a time frame from December 2012 to May 2013, police said. A preliminary hearing is scheduled for Oct. 10, court records said.
A traffic stop in Caln Township on Wednesday at 1:27 a.m. led to drugs charges against a Philadelphia man, said state police from the Embreeville barracks. Police said David D. Burke, 25, who was operating a 1999 black Honda Accord, failed to use a turning signal in the 1700 block of West Caln Road. When Burke was stopped, police said they found drugs, packaging material and related items in his possession. Charges were filed in district court, police said.
Thomas Albert Haba, 26, of Coatesville, was arrested on Friday at 12:10 a.m. for driving under the influence on Rt. 82, south of Rt. 926, in East Marlborough Township, said state police from the Avondale barracks.
Driving under the influence charges were also lodged against Armando Vazquez Gomez, 49, of Coatesville, said state police from the Embreeville barracks. Police said they stopped Gomez, who showed signs of impairment, on Sept. 1 at 2:05 a.m. at North First Avenue and Diamond Alley in Coatesville.