Topics will include conflict resolution, service-provider partnerships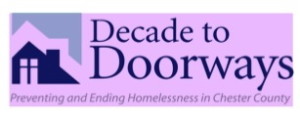 Attention landlords: Chester County's fourth annual Landlord Forum offers a wide-ranging series of interactive workshops and discussions on relevant topics.
The forum will take place on Wednesday from 8 a.m. until noon at the Chester County Public Safety Training Campus, 137 Modena Road, South Coatesville. To attend, contact Laurie Smith at lsmith@chesco.org or call 610-344-6900 by Friday. For more information, visit www.decadetodoorways.org. The Landlord Forum is part of Chester County's Decade to Doorways Initiative, a 10-year plan to prevent and end homelessness.
Topics to be covered include  effective strategies to resolve conflict with tenants; full occupancy strategies and opportunities through community partnerships; the eviction process and how to protect investments; resources to help landlords understand and discuss fair housing laws; benefits from partnerships with supportive service providers; and the New Affordable Housing Development Process.
Landlords will also have the opportunity to bring specific concerns during a Q&A.  In addition, resource tables will also be available with relevant literature and representatives to speak with landlords.