Residents invited to get connected, get enrolled, get informed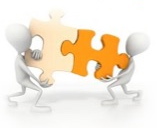 Need help with employment, health, finances, or housing?
A group of service and benefit representatives from a variety of organizations will be on hand Tuesday, Nov. 19 from 9 a.m. to 2 p.m. for "Get It Done Day."
The event will be held at the Charles A. Melton Arts and Education Center, 501 E. Miner St., West Chester, and transportation will even be provided from Coatesville. A van will leave the Community, Youth and Women's Alliance (CYWA), 423 E. Lincoln Highway at 9 a.m. and 11:30 a.m.; return trips will be at 11:20 a.m. and 2:20 p.m.
Among the participating agencies are the Chester County Intermediate Unit, Goodwill, Adult Care of Chester County, ChesPenn Health Services, Chester County Hospital, Habitat for Humanity, Wells Fargo, Legal Aid, Rover Transit, Decade to Doorways, Comcast and Human Services.
For questions, call 484-324-8492.