Participation in all three, two-hour sessions will result in certification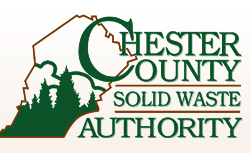 The Chester County Board of Commissioners, through the Chester County Solid Waste Authority, is hoping residents will dig this offering: free certified master composting classes.
The classes – attendance is required all three weeks to become certified – will be held at the Chester County Library, 450 Exton Square Parkway, Exton, from 6-30 to 8:30 p.m. on Tuesdays: March 4, 11, and 18.
Trainees will learn how to compost, how to construct various compost bins, how to grass-cycle, leaf-cycle, and how to reduce food waste by vermi-composting. The Chester County Solid Waste Authority will provide training, materials, volunteer opportunities, and support. To register or for more information, call 610-273-3771, ext. 228.