As city celebrates 100 years, a real rebirth takes shape
By Mike McGann, Editor, The Times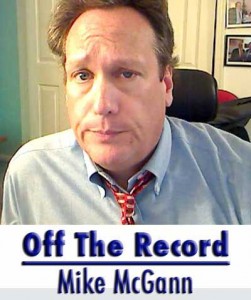 COATESVILLE — The future of the city roared past, an Amtrak train blasting down the track toward Harrisburg, as hundreds of folks gathered to celebrate the city's 100th birthday Monday morning, just outside the abandoned old Coatesville train station.
The skies were a near perfect blue and while some of the optimism about the city's future remains restrained by decades of misstarts, failures and snake oil salesmen, the sense that a real rebirth is on the near horizon was tangible, warming the festivities even more than the spring sunshine.
The new train station — scheduled to start construction next year just a few hundred yards up from the old station — is just one of a number of new likely improvements in the area from First Avenue to as far east as Fifth Avenue along Lincoln Highway. There are even whispers that something real may finally get moving in The Flats.
It was a fitting day for celebration and many of those in attendance, from residents to local officials could rightly take pride in a city, finally, headed in the right direction.
Whether it was police chief Jack Laufer, who has overseen a renewed professionalism in the city's police department and a not coincidental drop in crime and the resulting headlines that have defined the city to the outside world for more than two decades, or City Council members who managed to work together and make the tough decisions to put the city's finances on a sustainable path, many have had a role in stepping up to fight for the future of the city.
On a day where much of America was struck by the fiery images of rioting in Baltimore — one of so many urban centers in our country that have been left behind, ignored, or worse, sabotaged — it was something amazing to see a community come together and say, "No. This will not be our fate. We will fight our way back and remake our community."
When City Council President Linda Lavender-Norris said "We are the people we have been waiting for," to start the city's new era, it seems clear that there is an understanding that real help won't come from the outside until those in the city get their house in order, set a vision and get to work.
And maybe best, with all the optimism, was also the realization that the Coatesville of old, when steel mills ran 24 hours a day, when the downtown shopping area was where you went whether you lived in Unionville or West Whiteland, when the city was a gleaming gem — that city, one that can only live in memories now, would not return.
Instead, the vision of a new Coatesville, with shops and restaurants and art galleries and new housing was shared, one that models closely after the rebirth of other small boroughs and cities in the region.
And no, the city cannot do it alone. Chester County and the state will have to step in and invest — whether it be through creating a special low-sales tax district for the downtown, to assist with infrastructure or join the effort to attract redevelopment projects.
If you walk the streets of the city, grab a cup of coffee in The Little Chef or the DD Diner, and not just parachute in for a live spot on the 6 p.m. news or stop off to grab some quick true crime headlines, but instead talk to real folks, you know this isn't some pipe dream.
This is a community united in purpose, ready to fight for their city — and that will form the bedrock of revival.
If you live in Kennett, or Unionville, Downingtown or West Chester, you may feel that the city is not your problem. But you'd be wrong. How many times have we seen the headlines about kids from suburban towns finding trouble — often related to drugs — in Coatesville?
And how can we as a county, make the argument that we have the best county in the state when we leave a city behind? Sure, when the city leaders' were in chaos and couldn't agree on anything, you could argue that the city was beyond outside help. But that's not the case any longer. These folks are fighting for their community and the rest of Chester County, like the good neighbors we aspire to be, must pitch in and help however we can.
If that's not enough, be selfish.
Imagine running up Route 82 from Kennett or Unionville, parking in a safe place and jumping on a train to Philadelphia or Harrisburg. Imagine an arts and cultural center, a city with a real vibe, just a few minutes up the highway.
It's been a long and sometimes stormy night for Coatesville. But off to the east, you can see it, the first flickers of a new dawn can be seen on the horizon.
A new day is coming for Coatesville and it is hard not to be excited.