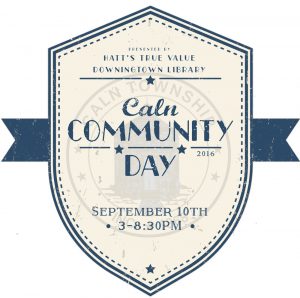 Caln Community Day will be celebrated on Saturday, September 10th, from 3pm until dark. In addition to the new time, this year's expanded event will be held on G.O. Carlson Blvd between Municipal Drive and Thornridge Drive and will include many new events and activities like fireworks and a beer garden provided by Caln's own Craft House.
Families can also look forward to delicious food, a petting zoo, pony rides, free moon bounces, go carts, music, local vendors, photo booth, dunk tank, car smash (benefiting the Jacinda Miller Memorial Fund), and much more. 
This year will also feature an opportunity to win big cash. Up to 1,000 golf balls will be dropped from a 100' ladder truck. The closest ball to the marker below will win $1,000 with the 2nd closest ball winning $500. Tickets can be purchased during Community Day for $10/ball or $20/2 balls and a $5 voucher towards various Community Day rides. Proceeds will benefit several local community organizations. 
Parking will be available in Municipal Park and at surrounding businesses. For more information visit www.calntownship.org.