Caln Community Day will be celebrated on Saturday, September 10th, from 3pm until dark. In addition to the new time, this year's expanded event will be held on G.O. Carlson Blvd between Municipal Drive and Thornridge Drive and will include many new events and activities like fireworks and a beer garden provided by Caln's own Craft House.
SADSBURY — The township will host Community Day on Saturday, August 20, from 10 a.m. until 3 p.m. at Bert Reel Park. The dedication of Eric's Place, a newly installed ADA-compliant playground donated by the DiLabbio family as a tribute to their son, opens the activities at the park on Old Wilmington Road.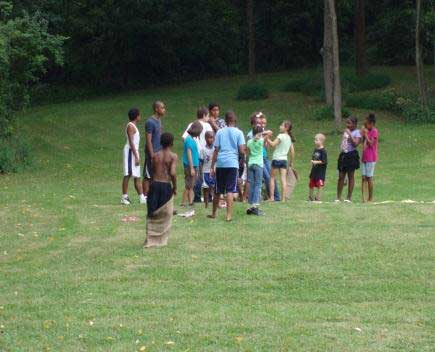 Coatesville Rotary members step up to help revive event Sack races were just one of the fun activities run during the return of Modena Community Day, organized by local residents and Rotary members. It had been a decade since the last time the event was held, but now borough officials hope run it yearly again. MODENA – Even though a decade had passed since last being held, Modena Community Day returned,...