Two programs are designed to help job-seekers succeed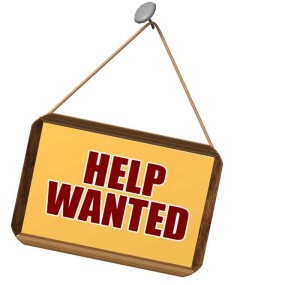 Free online resources for job-seekers will be the focus of a newly expanded employment assistance support and networking group for the unemployed and underemployed, and a free workshop on interviewing will be offered by the Chester County Opportunities Industrialization Center.
The employment-assistance support group will meet from 7 to 8:30 p.m. on Monday, Feb. 11, in Room 104/106 at Calvary Fellowship Church of Downingtown, 95 W. Devon Dr. at Rt. 113 in Lionville.
The presentation, featuring two organizations that provide little-known free assistance services for the unemployed and underemployed, is a component of the "12 Steps Toward Employment" workshop curriculum that is being presented as part of the weekly, year-around job-seeker activity. On Feb. 18, the group will focus on "Identifying and Activating a Free Job-Search Team."
Additional individual support also is offered to group participants for resume writing, interview skills, job-search assistance and more.  The meeting is open to all job-seekers, along with family members, organization representatives, and other individuals who interested in assisting the unemployed and underemployed.
Further information, along with suggested registration to help ensure sufficient materials, is available from Casey Jones at bps461@msn.com or (610) 707-1494.
On Wednesday, Feb. 13, the Chester County Opportunities Industrialization Center will offer a free workshop called "Role Playing: The Art of the Interview," through its workforce development series.
Hosted by Cynthia Ericson of Ericson Marketing Strategies and the Greater West Chester Sunrise Rotary Club, the program will be held from 10:30 a.m. to 12 noon in Suite 100 of the Marshall Building, 790 E. Market St., West Chester. For more information, visit www.ccoic.org.