Pa. American Water warns traffic disruptions likely on East Lincoln Highway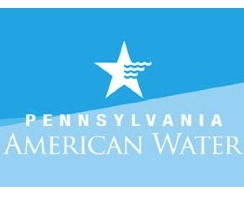 Pennsylvania American Water announced Tuesday that it would start of construction to replace nearly 1,700 feet of aging sewer main in the City of Coatesville.
The cost of the sewer collection system improvements, which will replace outdated, undersized clay pipe, is approximately $1 million, a company news release said.
Starting this week, crews will install new 18-inch PVC pipe along East Lincoln Highway between Eighth and 10th Avenues. The project also includes installing new manholes and service lateral connections. The company does not expect disruptions to customers' wastewater service during construction, the release said.
Crews will work weekdays between 7 a.m. and 5 p.m. Traffic disruptions in the work area are expected during construction hours. Construction is expected to be completed by the end of the year, weather permitting, with final paving restoration scheduled for spring 2014, the release said.
For more information, contact Pennsylvania American Water's customer service center at 1-800-565-7292.