Why just tops the list of explanations needed by CASD board
By Mike McGann, Editor, The Times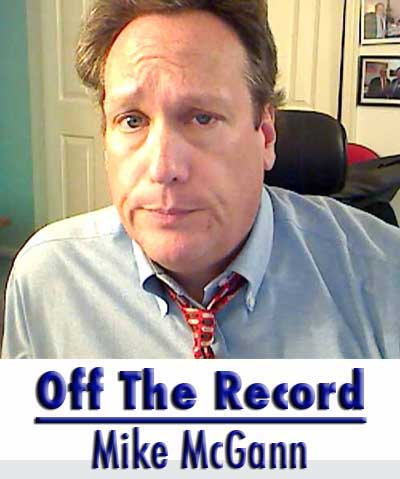 As you probably know, we do get our share of reader comments. Many are supportive, encouraging and enlightening. Some are nasty and pointless (we tend to remove those without editorial or commentary value) and some are humorous.
Once in a great while, even when clearly wearing a troll hat, a commentator will stumble onto an essential truth — albeit in the literary fashion seen typically on a middle school boys' bathroom wall.
An example was the other day in the wake of the Coatesville Area School District Board of Education's decision to retain James Ellison as solicitor, despite Ellison's separation from Rhoads & Sinon, his former law firm and the fact that the attorney remains under investigation by the Chester County District Attorney's Office.
The comment went a little something like this:
"Ha, Ha…Mr. Editor who boasts too soon. You WERE WRONG about Ellison. HA HA…HA HA! You spent more time thinking and editing instead of flapping ill-informed gums, this paper would benefit."
And yes, I was wrong in thinking that when Rhoads & Sinon parted ways with Ellison, so too would the Coatesville Area School District.
Wednesday night, though, the board moved to reappoint Ellison as its solicitor, by a 7-1 to vote, apparently citing pending legal issues and a need for continuity.
Maybe, worse, we don't know the terms of the hiring, the agreed upon hourly rate, anything. As no one can seem to find the original contract with Rhoads & Sinon, maybe we shouldn't be surprised.
Undoubtedly, once again, the CASD board and Ellison will go to their usual playbook and claim everything that is going on is some sort of media fabrication being egged on by a politically-ambitious District Attorney — Tom Hogan — and that they will be exonerated in the end.
It's possible, and I guess it's possible that my son's claim that our pet dog ate his homework could be true, too, if you overlook the fact that we don't have a dog and the blank homework sheet can be seen peeking out of his backpack (and despite being 12, when pressed, at least he will finally own up to the truth and do the assignment).
But consider this: say what you will about Hogan, but the man is not stupid. He wouldn't have the verbal hammer out — as he has repeatedly — if he didn't have a pretty good inkling how this is going to turn out, which is to say poorly for Ellison and the district.
Did I get it wrong? Yes. Even I didn't think this school board would do something so dubious — especially with new board members asking, hopefully, questions about just what the heck is going on.
Disappointingly, Stu Deets appears to have bought the "pending legal issues" argument, although at least he is on the record as wanting the appointment to be an interim one. Deborah Thompson did stand up and vote "no" and seems to be insisting on answers.
Here's the truth: attorneys get fired (for countless reasons, many of which have nothing to do with their conduct or competency) and invariably, even in the face of looming capital cases, the changes are able to happen with a minimum of disruption. There are dozens, maybe hundreds, of qualified attorneys who could step in and fill the post without carrying Ellison's baggage.
So, obviously, this begs the question: why go right back to Ellison? And again, what is going on here that we don't know? We certainly don't know in advance what Ellison is going to be paid and for how long.
If you have a looming sense that this is going to get a lot worse before it gets better, join the club.
It seems that if you liked the acrimony, drama and, uh, misdirection, of 2013 related to the Coatesville Area School District, it sure looks like 2014 is going to be more of the same.