The Bishop Shanahan STEM team: Alyssa Montalvo, Riley McLaughlin, Nicholas McLaughlin, Noah Brady, Brendan Pappas, Michael Sisti, Sergio Ulluoa, and Liam Lavin. DOWNINGTOWN — For the third consecutive year, students from Bishop Shanahan High School in Downingtown won the PA Governor's STEM Regional Competition held at the Chester County Intermediate Unit-Brandywine Campus. This annual STEM competition...
Bishop Shanahan High School will be hosting its Fall Open House on Sunday, November 11th from 12 noon to 3:00 PM. All are welcome to attend and can RSVP at shanahan.org. Open House guests will have the opportunity to learn about the academic program at 1:30 PM; meet with faculty, coaches and current students; and tour the campus and experience classroom demonstrations.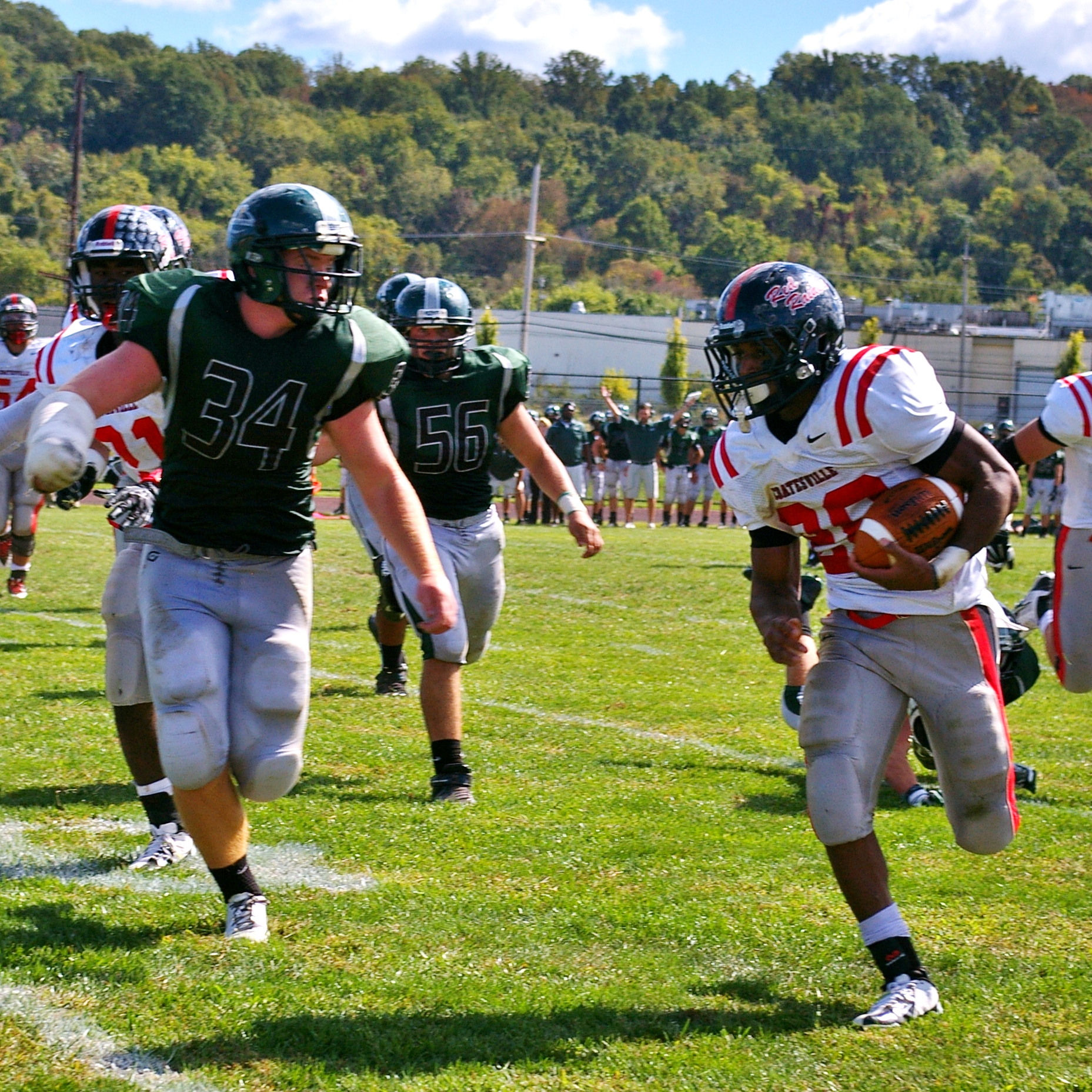 Visitors control Eagles' deadly passing game, find consistency in Flamer By Kyle Carrozza, Staff Writer, The Times Shanahan's Matt Evans pursues Coatesville's Isaiah Flamer. With Daquan Worley out, Flamer stepped up to provide consistent running yards. DOWNINGTOWN – When two undefeated teams meet, often victory is not just a matter of making the big plays but stopping the opposition's...